Raoul's 2 Cents
Silly TV Shows
Some of you are gonna hate me for this observation so before hand, let's be clear that this is just my opinion.
I'm traveling with my wife. We don't subscribe to cable so one of my routines is to turn on the hotel TV and look at what "the rest of America is watching."  Some shows are truly interesting but a majority are disappointingly stupid.
I see reality shows of people sharing beauty secrets and recipes oozing with decadence, girls fighting over sleazy boyfriends, sports analysis galore, rehashed political opinions ad nauseum, and old (really) old B-rated TV shows. Oh, and then there are those commercials. Cars that promise to make you the envy of friends and neighbors, Fast Food that are scrumptily delumptiously unhealthy and lawyers that will fight their own mother to win you your case. What a silly world we live in.
Feed the population with stupid media and you get stupid citizens. That's what I say. If you've been drowning in these shows since forever, you may have already lost your sensitivity. I just thought I'd share this observation looking at things from the outside. If you share my observation, my question to you is WHY? Why are you still subscribing to that stuff?
But of course, this is just me.
Pardon me, while I get back to my vacation!
TGIF people!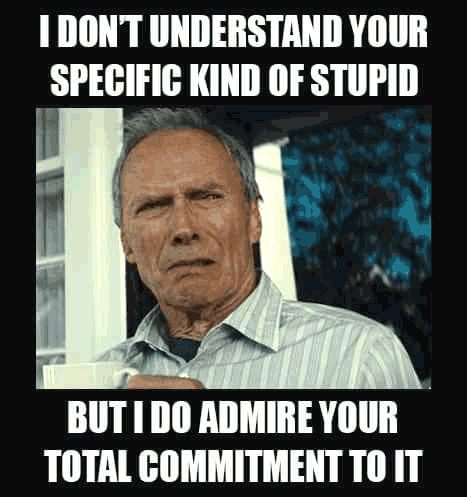 Joke of the Week
Thanks to Charlie of  New Jersey for sharing this joke.

Don's Puns
From Don's collection of puns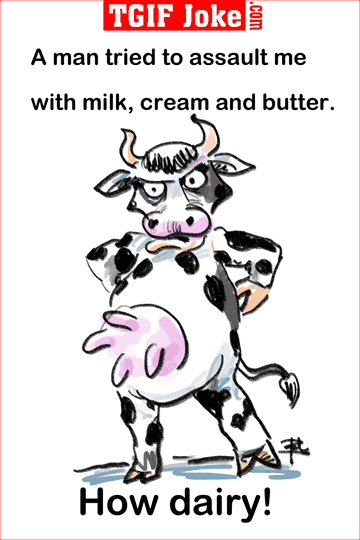 You ain't ever seen a wave like this.
Shared by Don of Kelowna, BC
Parting Shot
Thanks to Naomi of N Hollywood, CA who shared this.