How to Rack Up Airline Miles (Without Actually Flying)
You don't have to book a flight or hotel reservation to earn points with these programs.
Courtesy Danielle Brown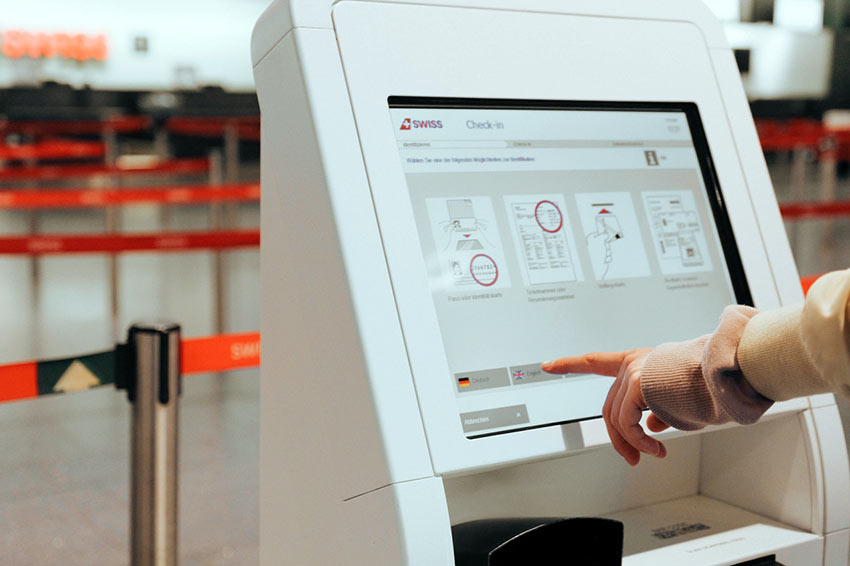 When it comes to loyalty, we all know the typical ways to earn rewards – book a flight, open a rewards credit card, make a hotel reservation, enroll in a dining plan, rent a car. And chances are you're earning points and miles this way already! While these methods tend to be top of mind, not many people know that there are actually a variety of ways to accrue valuable loyalty points.
MORE
Scott Pruitt Is 'Hell-Bent' on Dismantling EPA Rules
By Robert Redford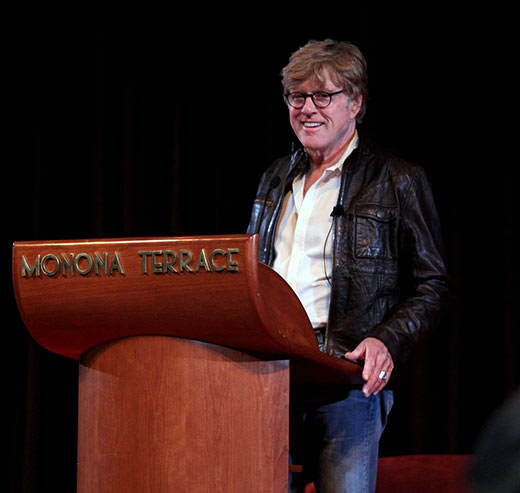 MORE
JetBlue Adds Seats, Reduces Legroom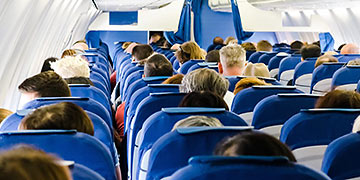 MORE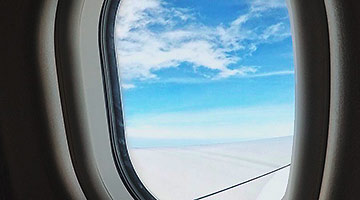 Airfares are low, but a checked bag will now cost you up to $95 each way.
MORE
Anne Wiazemsky, French Actor, Novelist and Muse to Jean-Luc Godard, Dies Aged 70
She was French culture royalty, as granddaughter of novelist François Mauriac and the lead in Bresson's Au hasard Balthazar (1966). Later an acclaimed novelist on her own.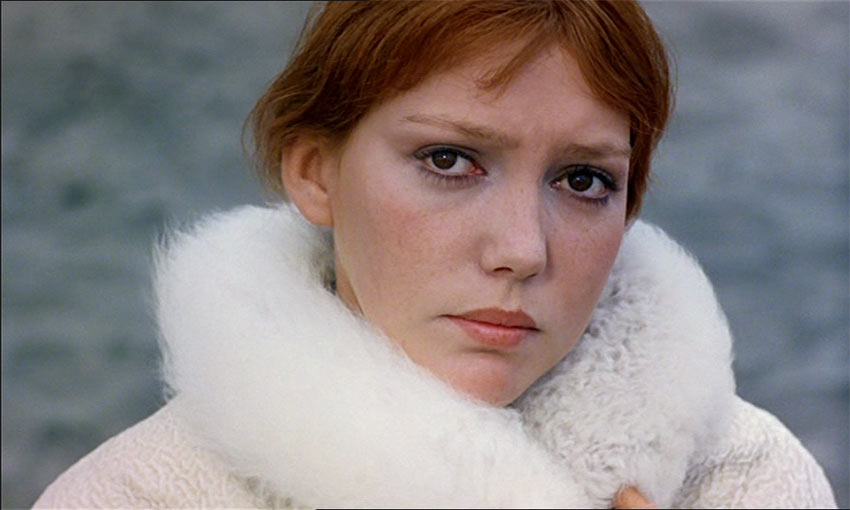 MORE
The 8 Best Lightweight Items Luggage to Buy in 2017
Making schlepping heavy luggage through the airport a thing of the past.
MORE
All-Inclusive Pricing or Hotel
We've all been bushwhacked by hidden hotel fees. The one that always gets me is paying a 'resort feel' to use an oceanfront properties' swimming pool, towels, beach chair, etc – the very reason that I selected that property.
Here's an intriguing blog by Mark Kahler, which addresses that issue.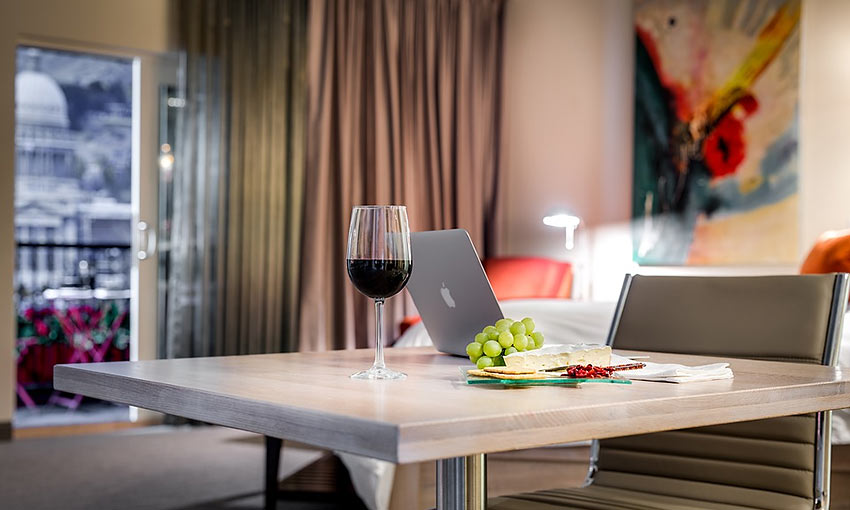 MORE
Experience the Sedona Art Scene
Unique art galleries offer something for everyone.
Sedona's beauty has inspired and drawn in artists from all over the world making it a popular destination for art collectors. The galleries in Sedona offer a diverse selection that appeals to art enthusiasts of all types. Whether you're a collector of modern art, Native American pieces, or bronzes, Sedona's bustling art scene has it all.
MORE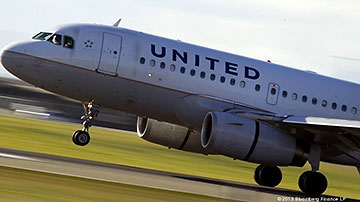 United Details How New Overbooking Compensation System Works
Courtesy Lewis Lazare
United Airlines launched a new voluntary overbooking compensation system Tuesday that will notify passengers upon checking in if they may be on a flight with potential overbooking problems. The notification will give passengers several compensation options, and if the gate agent chooses to rebook one or more passengers, travel vouchers will be issued.
MORE
Your Guide to Experiencing Oktoberfest and Its Historical Roots, One Stein at a Time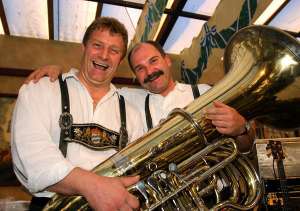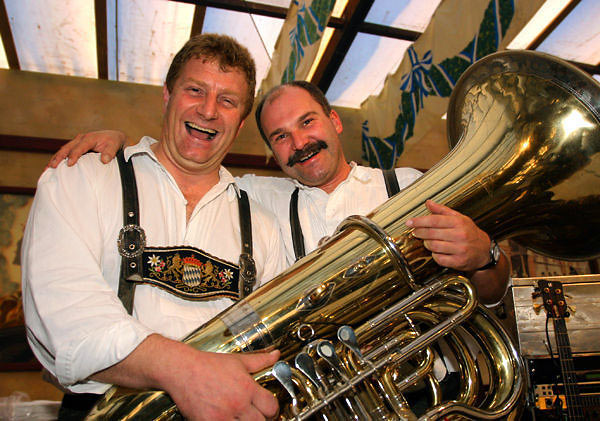 Oktoberfest is celebrated around the world, but only in Germany can you return to the original source of the world's largest Volkfest. You've travelled for the live music, traditional costumes, parades and sheer joy of festival revelers. But after the Oktoberfest festival running from September 16 – October 3, it is possible to trace the festival's historical roots while exploring Munich, and a side-trip to majestic Berchtesgaden, where the festival is very much an important part of Bavarian culture and heritage.
Here's an alternative guide on how to do that
TIME CAPSULE CINEMA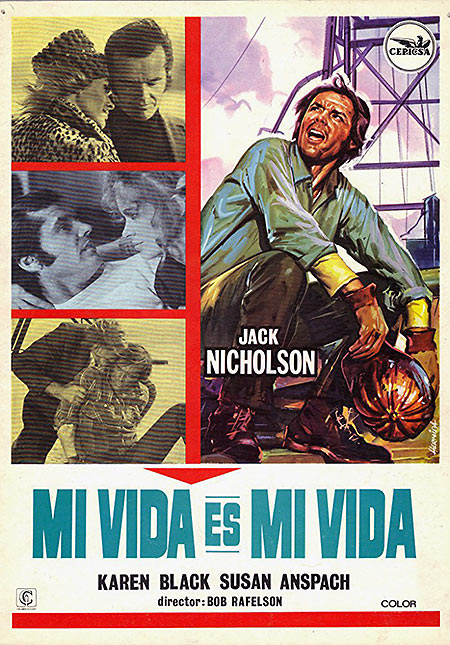 Five Easy Pieces
By Walt Mundkowsky
Directed by: Bob Rafelson
Writers: Carole Eastman (screenplay, as Adrien Joyce), Bob Rafelson (story), Carole Eastman (story, as Adrien Joyce)
Cast: Jack Nicholson, Karen Black, Susan Anspach, Lois Smith, Billy Green Bush,Ralph Waite, Sally Struthers, John Ryan
Cinematography by: László Kovács
MORE
Ready For A Nap?
Weary travelers can rent sleeping pods and shower time in the Nine Hours hotel at Tokyo's Narita International Airport
Courtesy Chris Weller – Business Insider

There aren't many frills at the Nine Hours hotel, but when you're only staying for a nap or a layover between flights, soft sheets and a dark space are pretty much all you need. Nine Hours is a Japanese chain of pod hotels started in 2009, with each chain designed to accommodate people for between one and nine hours depending on their needs. For $44, guests gain access to a private pod, sleepwear, and access to the bathrooms and lounge. Or for $7 you can just take a shower.
MORE
Happy Autumn from the Staff at TravelingBoy
We have designated this Autumn to think of those who suffer from great sorry and misfortune. Here are some of our favorite charities.
MORE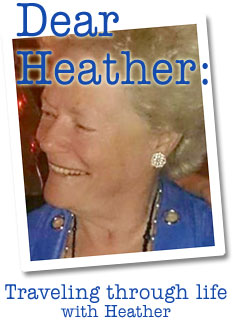 Never Collect Inanimate Objects, Because They Collect You
I was forty years old when I read this statement many years ago, and it struck me like a thunderbolt. I got it! Over the next couple of weeks, I had begun going through the things I had been accumulating since I was married.
MORE
7 Frequent-Flyer Tricks Worth Learning
Master the art of earning miles, attaining elite status, and working the system to earn free flights and other perks.
MORE
The Best Place to Find Cheap Flights
10 Free Scenic Drives for Budget Travel
Courtesy Mark Kahler, TravelSavvy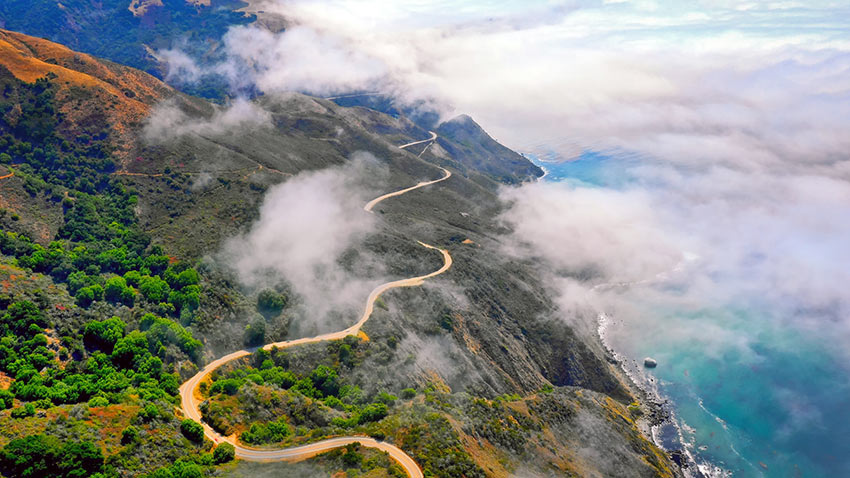 Free scenic drives provide some of the best budget travel values available. A breathtaking variety of vistas and views can highlight your stay in a new destination.
MORE
Canada Will Have the World's Longest Trail Network in 2017
The Great Trail, also referred to as the Trans Canada Trail, is a 14,864-mile network of paths set to be completely connected by 2017, to coincide with the country's 150th birthday.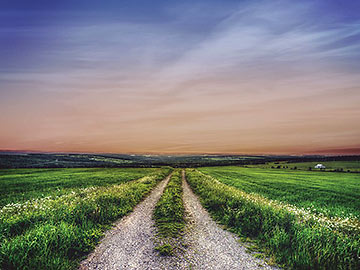 MORE
Nobel Says to Korea Nuke Players: We Are Watching!
They couldn't award it to Kim Jong Un or Donald Trump; that much was certain.
But the granting of the Nobel Peace Prize to the International Campaign to Abolish Nuclear Weapons opened itself to a clear interpretation across Asia: When it comes to the nuclear-saturated war of words on the Korean Peninsula, attention must be paid and treaties must be signed. And it must be done in a preventative way, at top speed, before something happens that can't be undone.
MORE
The Bigger Get Bigger While Smaller Airports Suffer Greater Loss
Airports Council International (ACI) has released the latest edition of the World Airport Traffic Report. ACI's flagship publication, representing over 2,400 airports in 175 countries worldwide, reveals that the world's mega-hubs achieved passenger traffic growth of 5.5% year over year in 2016.
MORE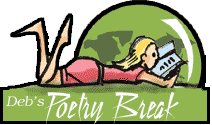 Hallowe'en
By Robert Burns, 1759 – 1796
Upon that night, when fairies light
On Cassilis Downans dance,
Or owre the lays, in splendid blaze,
On sprightly coursers prance;
Or for Colean the route is ta'en,
Beneath the moon's pale beams;
There, up the cove, to stray and rove,
Among the rocks and streams
To sport that night.
Among the bonny winding banks,
Where Doon rins, wimplin' clear,
Where Bruce ance ruled the martial ranks,
And shook his Carrick spear,
Some merry, friendly, country-folks,
Together did convene,
To burn their nits, and pou their stocks,
And haud their Halloween
Fu' blithe that night.
Send Deb your favorite travel poems.
MORE
100 Trips Everyone Should Take in Their Lifetime
Business Insider UK asked 20 top travel bloggers and writers/editors from the likes of Lonely Planet, Suitcase, and Airbnb for the top five destinations they've ever visited – or the ones that are at the top of their bucket list.
Based on their advice, here's a list of must-see places across the globe that everyone should visit in their lifetime.
MORE
Random Acts of Canine Kindness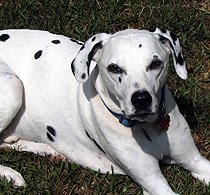 Cedric the Dog takes a well-earned break after organizing a protest at an alt–right Neo-Nazi rally in Idaho.
The Most Affordable Countries to Visit in 2017
In the World Economic Forum's Travel & Tourism Competitiveness Report 2017, countries were given scores on 14 sets of criteria. These are not your typical tourist destinations, which can add to their price competitiveness.
MORE
Money-Saving Tips all Travelers Should Try
As part of USA TODAY's new travel research portal Embark, an expert panel of travel bloggers has been assembled to share their best advice to help you travel smarter, safer and more economically.
MORE
What Not to Wear in the Airport Security Line
Roll through security like a pro by avoiding the following attire
Courtesy: Smarter Travel
The best way to ease through airport security is to dress for success. Certain garments and accessories could get you flagged for extra screening, slowing down your progression through the airport. Want to roll through the security line like a pro? Avoid wearing the following attire:
MORE
10 Urban Legends About Flying That Aren't True
Courtesy Caroline Morse, SmarterTravel
From terrifying tales about airplane bathrooms to mid-flight door-opening fears, there are a lot of myths about air travel flying around out there. Here are 10 urban legends that just aren't true.
MORE
Carry-on Luggage Tips for a Stress Free Security Check-in at the Airport
MORE
Stay Informed, Stay Connected, Stay Safe!
The Smart Traveler Enrollment Program (STEP) is a free service to allow U.S. citizens and nationals traveling abroad to enroll their trip with the nearest U.S. Embassy or Consulate.
MORE
Countries That Require Visas for Americans
The State Department's Office of American Citizens Services and Crisis Management (ACS) administers the Consular Information Program, which informs the public of conditions abroad that may affect their safety and security. Country Specific Information, Travel Alerts, and Travel Warnings are vital parts of this program.
MORE
Tipping Etiquette Around the Globe
As North Americans, tipping is a reality, and we are sensitive that the wait staff receives their due. We generally like to tip at the amount of 15% to 20%. After all, the wait staff in North America depends on it.
But if you are confused about tipping in other destinations, we determined what's best to tip outside of North America.
Africa: 10% to 15%
Australia/New Zealand: None (the wait staff is well compensated in their hourly salary
Caribbean & Central America: 10%
China: None. (Tipping is against the law)
England: 10%
Germany: 10%
Ireland: 12%
Italy: None (except for great service, where you round out bill)
Japan: None. (tipping is considered rude, but you always offer your chef a beer)
Middle East: 15%
South America: 15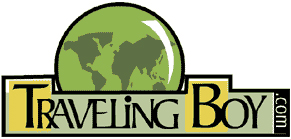 Being on the ground in over 180 countries means you get the full story.
Together in Spirit – The Best Friends Animal Society
At the core of Best Friends Animal Society's work is the dream that one day animals will no longer be killed in America's shelters.
MORE
Operation Homefront
A national nonprofit, Operation Homefront leads more than 4,500 volunteers with nationwide presence who provide emergency and other financial assistance to the families of service members and wounded warriors.
MORE
Worldwide Vacation Rankings
U.S. News Travel's Best Vacations rankings identify the top destinations by region and vacation type.
MORE
10 Strange Laws from Around the World
Courtesy SmarterTraveler
From a stiletto ban in Greece to the pinball crackdown in South Carolina – give travel a unique flavor.
MORE
Top 25 Most Interesting Webcams
Selected from hundreds of nominees by a panel of EarthCam producers, EarthCam announces the most unique and compelling webcams of the year.
MORE