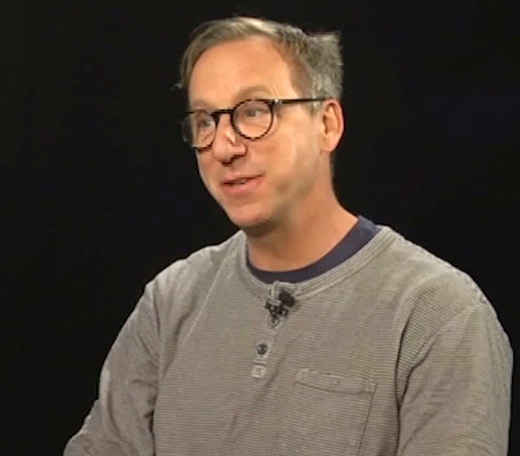 It isn't often in one's career that you get to sit down with a Disney, but that opportunity presented itself with Tim Disney, son of Roy Edward Disney, grandson of Roy O. Disney and Edna Disney, and great nephew of Walt and Lillian. In the family tradition, he is involved in film making, producing numerous documentaries on the environment as well as directing and writing narrative films. The subject of the interview was his latest film William, which could be categorized as a sci-fi family drama about two scientists who decide to create a Neanderthal child by extracting DNA from a 35,000 year-old preserved specimen. The story covers the development of William from infancy through adulthood and stars Will Brittain in the key role. The cast includes, Maria Dizzia, Walled Zuaiter, Susan Park, Callum Airlie, Beth Grant, and Paul Guilfoyle. A review of the film will be forthcoming.
Your reporter interviewed Tim in an exclusive session to discuss his film and personal revelations. The following text has been edited for content and continuity for print purposes.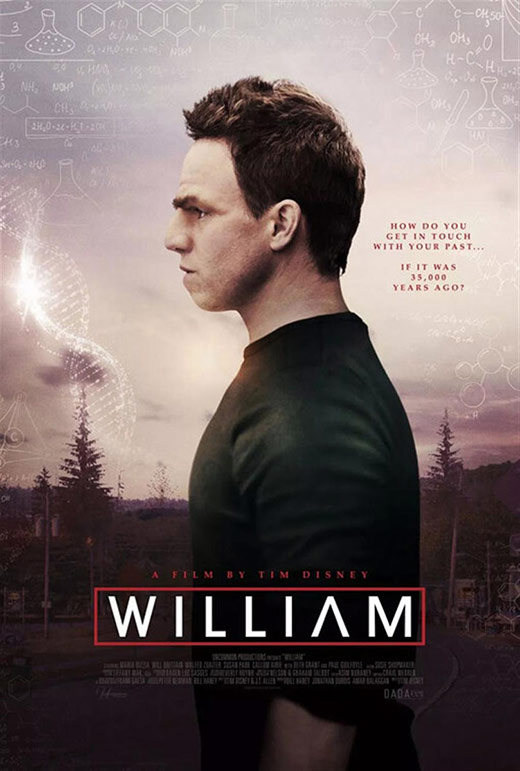 Part 1:  Making the Film
What drew you to this subject matter?
Tim: I got drawn to this idea by reading about the emergence of early man and their relationship with at least three other human species that co-existed with homo sapiens, the Neanderthals being the best known and who were their cultural equivalent.
How were they similar to other homo sapiens living at that time?
They did all the things that we think of as human. They created symbolic objects, had a complex language, and buried their dead – they were our equals. There was a lot of discussion about how our superior culture or language or creativity could be matched by Neanderthals, but they died out. You know history is written by the living and maybe pre-history too. I thought what if they died out because they were better than us? What if they were more virtuous than us? What if this special characteristic that we congratulate ourselves on is really a sinister quality. That was the essence of the idea. From that, I started crafting a personal story.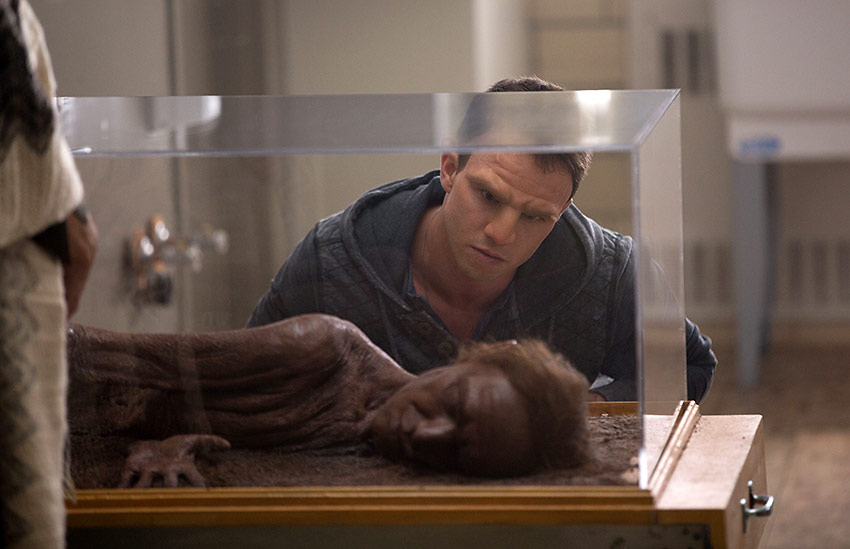 Would you characterize William as a cautionary tale?
Tim: Not primarily. I don't think it's principally about the science, or even the ethics of the science, although that's certainly a theme within it. I think it's a personal story. I think it's a family story. I think it's a story about otherness and the difficulty of being different in a hostile world.
A metaphor for social disorders?
Tim: I think so. But also beyond that it's about emerging adults and the difficulty they have in individuating from their parents. I think it's a universal story in that respect.
How did you go about casting William?
Tim: Well, it was hard. We had to have a great actor and that was the most important quality. We also needed someone who would have physical plausibility as a Neanderthal, who were shorter and stockier than us and had different proportions. Casting a tall, skinny person, no matter how great an actor he was, would be difficult.  We met a lot of really wonderful people but when Will came in the door, we knew he was the guy.
Just by his looks?
Tim: Yes. He's formerly a personal trainer and football player so he was very fit. In preparation for the film, he spent months bulking up by working out every day, lifting weights and eating only 4,000 calories daily. I was very cautious about overplaying his physicality. I never wanted to get into farce and I didn't want to make him superhuman. He couldn't lift a car or anything like that. The day before filming began he took me aside and said, "I've been working out for three months. I'm taking my shirt off in the movie."  (Laughs) So we wrote in some scenes that displayed his efforts.
Did he have an acting background?
Tim: He did a bunch of small parts but was not a big name. I had seen him in a movie called Everybody Wants Some!!, a Richard Linklaetter film, and he had a small part in King Kong.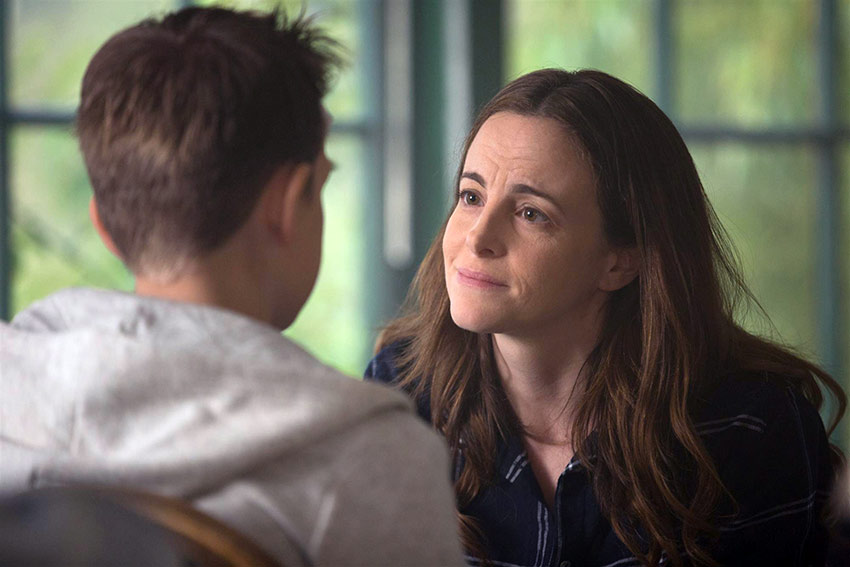 How did you begin the process? 
Tim: I'm a collaborative person. These lower budget movies are more difficult to make than big budget films because you don't get a lot of rehearsal time and there's no room for errors or recovery. We started with a traditional table read followed by many conversations so that we were generally in sync with whom these characters were and how they would interact. So, we had a good understanding before we hit the set. That said, I also like to plan. I'm too nervous to wing it. Everything always changes and you have to be flexible, but I like to have a roadmap.
During the shoot, did the script go through any changes?
Tim: We started with what was on the page but in the moment you always adapt to what's working or what's not working. There were a lot of improvisations and changes that happened, but in general, the movie is structured as written.
What was most difficult about the shoot?
Tim: Working with the young kids was difficult. It was the first week and we had a lot of stuff to do with them.  We were getting up and running as a crew so having small children on set was really challenging. There was a lot of improvising going on. (Laughs) They don't always do what you tell them to do. They get cranky, and hungry and tired. Dealing with the kids was challenging and nerve racking.
Stay tuned for Part 2 where Tim talks about being a Disney and his role as a single dad.