Traveling always involves a lot of dragging stuff around. Somehow many of us always pack more than we need. Here are some fabulous options to keep your traveling light.
The summer sun can get mighty hot and sun protection is so important. Wallaroo Hats are not only lightweight, well designed, fashionable but also a fabulous way to protect yourself from harmful rays. All of their hats are tested and rated according to their UV-blocking capabilities.
Check out the Breton Women's Sun Protection Hat. It is rated UPF 50 and the fabric fabric blocks out 97.5% of ultraviolet rays, according to the Australian Radiation Protection Agency. It also boasts a 4″ brim and is easy to pack as it rolls ups and then bounces back into shape.
MORE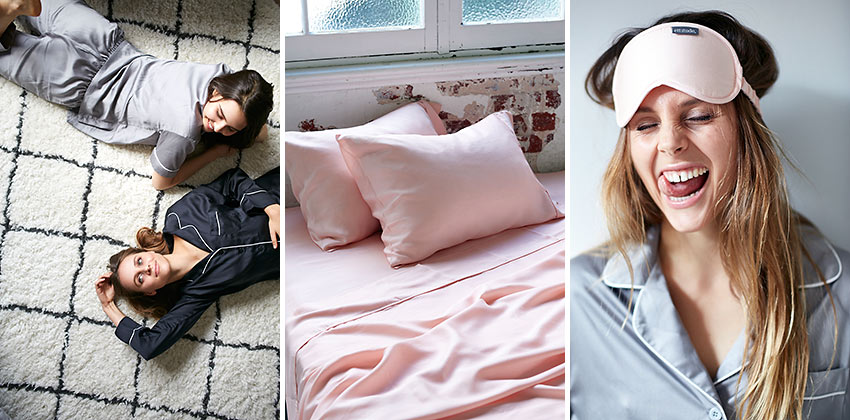 If sound sleep is something sacred in your world then check out Ettitude, an Australian lifestyle brand which boasts ultra soft sleepwear, sheets and eye-masks made from the word's organic bamboo lyocell fabric.
The sheets are silky soft, and very comfortable to sleep on. Bamboo lyocell is silky smooth, similar to silk. It is also breathable, hypoallergenic, antimicrobial and temperature regulating.
Try their special travel sheet – which is similar to a sleeping-sack. It's comfortable and great for travel, but their sheets are just as lightweight – so if you are giving a new graduate sheets to take along on that travel adventure, either works well. Best part you can use both at home too.
For a long plane ride the "Five More Minutes" Eye Mask is a great option. It's fitted, comfortable, and feels good on your face.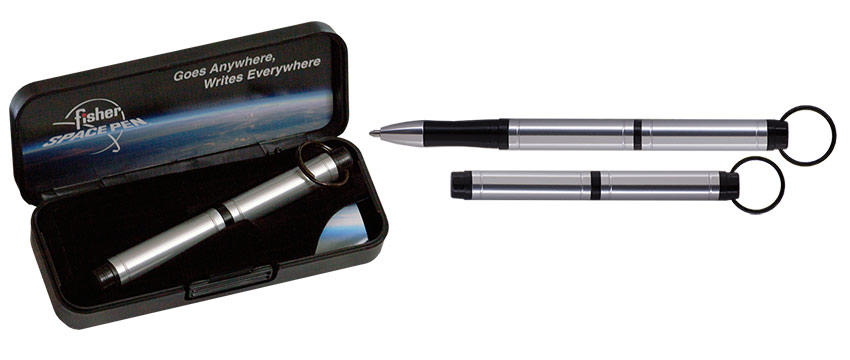 Having a sturdy pen to take with you on vacation is a must. The Fisher Space Pen, the original Astronaut pen is a fantastic option for every adventure. It writes upside down, at any angle, under water, over grease, in extreme temperatures and last 3 times longer than most pens. A great option is the clear Anodized Aluminum Backpacker Space Pen with key chain which you can even have your name engraved on.
These pens are made in the USA by a family owned company which recently celebrated the 50th Anniversary of the maiden flight of its iconic AG7 Original Astronaut Space Pen aboard NASA's Apollo 7 Mission on October 11, 1968.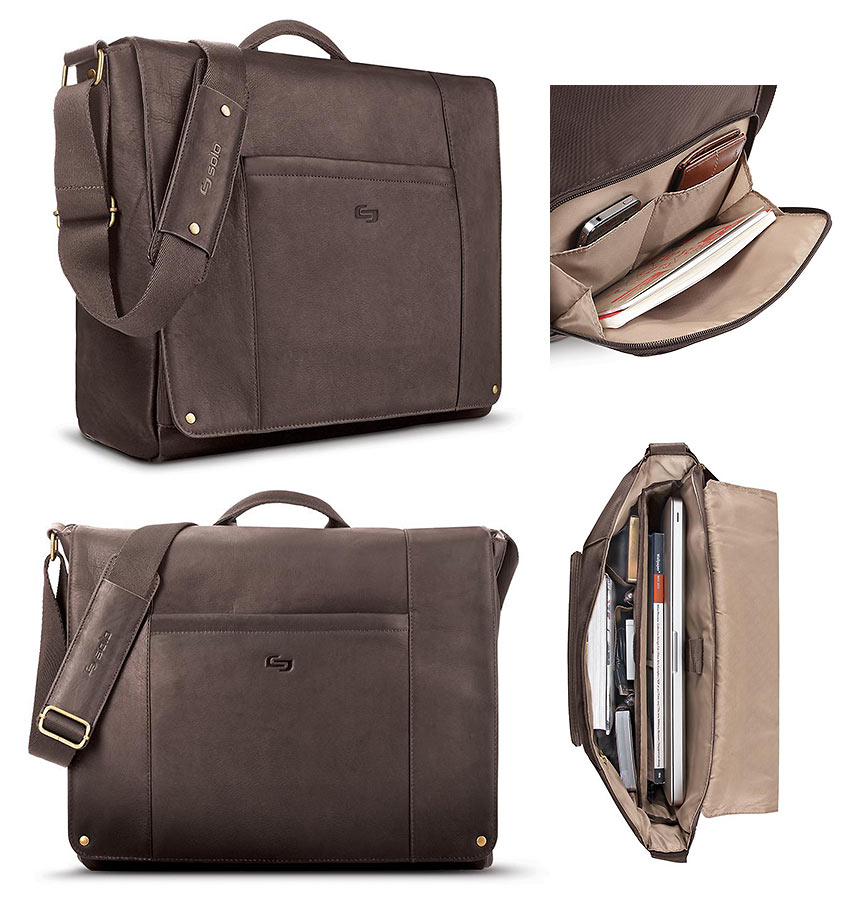 Part of traveling is having a great bag. What I like about the Solo Messenger Bag is that it is lightweight to start off with, not to mention elegant and well designed. It is filled with separate compartments for laptops and accessories.
Their Varsity Collection is also a great option as it is a combination of a retro collegiate sports vibe with a modern, clean design. The goal which it meets is to transitions from a workout look to going out one with friends. The bags are ultra-lightweight which gives you more room and options to fill them up with some new travel goodies.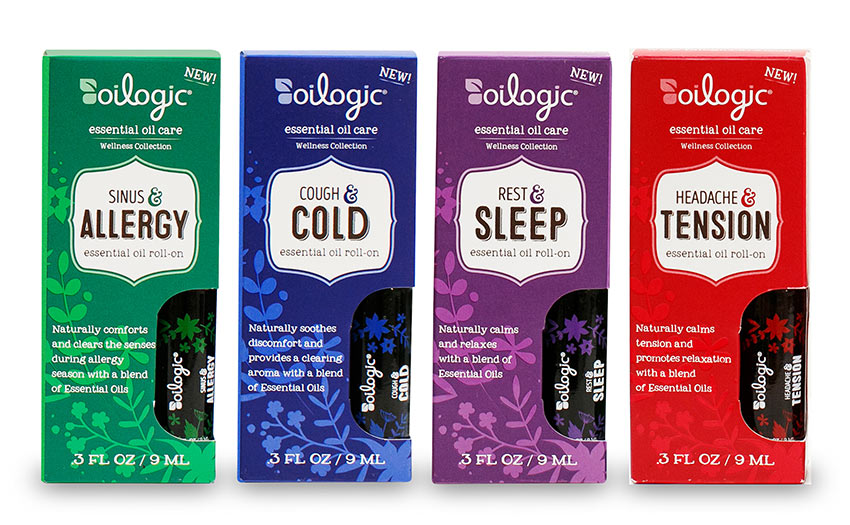 Even if you are a skeptic about natural products, you should try Oilogic Essential Oils because they are helpful, much better alternative to medicines and they really do work. These essential oils are 100 percent natural and clear of synthetics and impurities, making products a safe option for adults, kids and babies.  They use 26 different essential oils, sourced from over 13 countries where plants are indigenous.
They have created natural remedies to help with sleep, to ease cold, cough and allergy symptoms, as well as boo-boos and itches from bug bites.  They all work well. I gave both the cough and allergy symptoms to family and friends and both products helped them find immediate relief. I've personally used the sleep oils and products and also discovered an improvement in my sleep.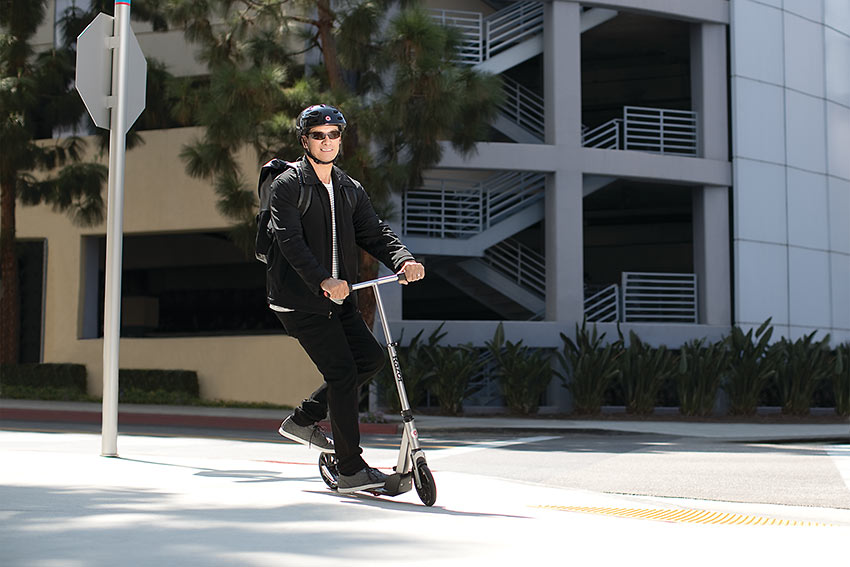 Traveling around a city without a car forces you to only carry the essentials. These days many cities have scooters available on their street corners for pedestrians to try out. I'm a fan of the non-electric Razor A5 Prime scooter, as you have the same benefits of great site-seeing while also getting some exercise.
It provides a smooth ride, one can glide on it easily especially because of its large wheels, wide deck and it also has a rear-fender brake.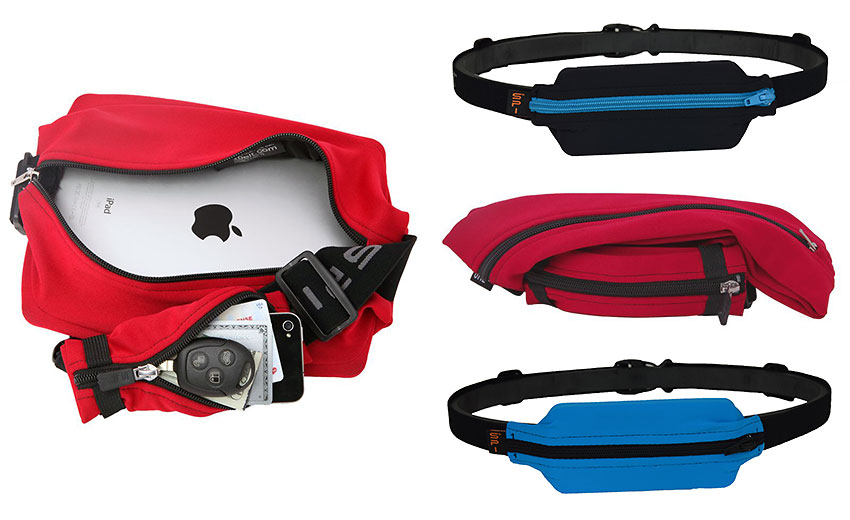 Traveling light means just taking the essentials and SPIbelt offers a few great options. Small personal item belts are a practical way to carry a few items such as phone, keys, candy bar and lip balm which might be all you need when out of a day trip, trip to the gym or a quick run to the shops.
Check out the SPI Messenger bag which is the same concept, lightweight but bigger. It is a cross-body, one-size-fits-all messenger bag  that expands to easily hold a wallet, water bottle, towel, snacks and most tablets. It also includes a smaller, removable pocket that is perfect for smaller items.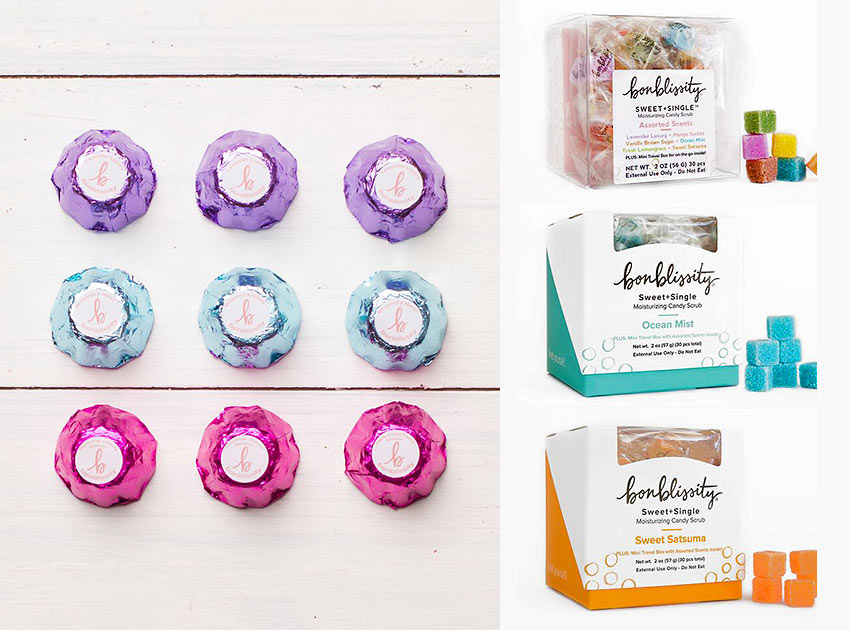 If you want to create your own spa day, a personal version of vacation relaxation, try a Bonblissity body scrub. Their small body scrubs are known as "body truffles" which both cleanses and moisturizes. They come in a variety of scents such as – Ocean Mist, Lavender Luxury, Fresh Lemongrass, Mango Sorbet, Sweet Satsuma, and Vanilla & Brown Sugar. They are made out of natural butters and oils. These individually-wrapped body scrubs can be used a few times, and will leave your skin feeling smooth and soft.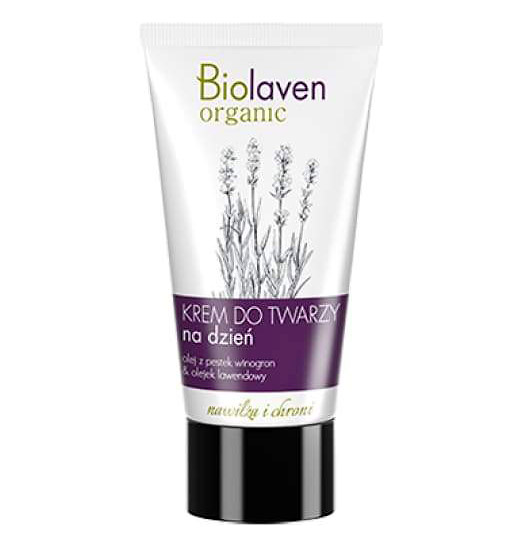 A lightweight lotion both for your face and to pop into your purse to use anytime is the Biolaven's "Organic Day Cream with Lavender and Grapes"
It is a daily light moisturizer formulated for the sensitive skin comprised of nourishing grape seed oil and vitamin E. The scent is wonderful and it can be used all over the face and before putting on makeup. Imported from Poland it is dermatologic ally tested, hypoallergenic and the brand is affordable.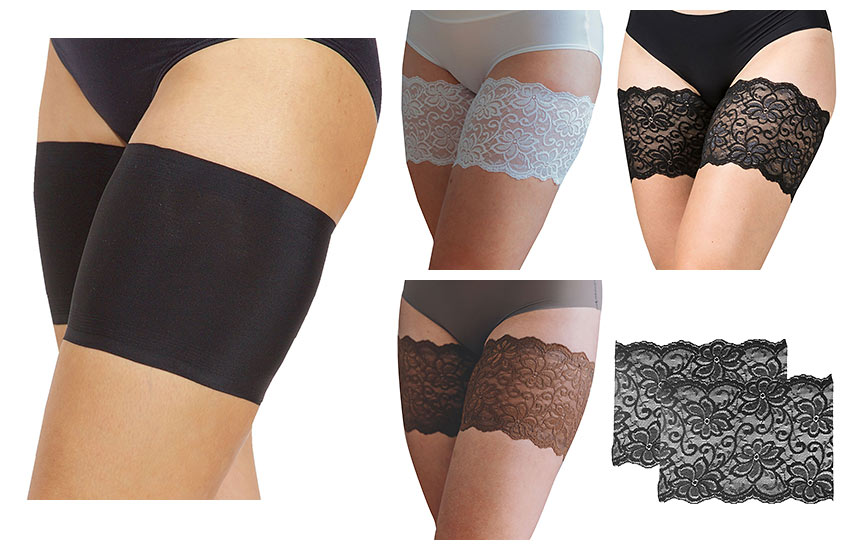 Thigh chafing can make enjoying summer's warm weather a challenge. Bandelettes are anti-chafing Thigh Bands. They are a  fun and sexy answer to what is so some is simply uncomfortable and for others creates scorching pain.
They can be used when wearing short dresses or skirts, and look like little lacy bands that are usually found at the top of a thigh-high stocking." They are cute, comfortable and even if chafing isn't an issue, they create a sexy summer look.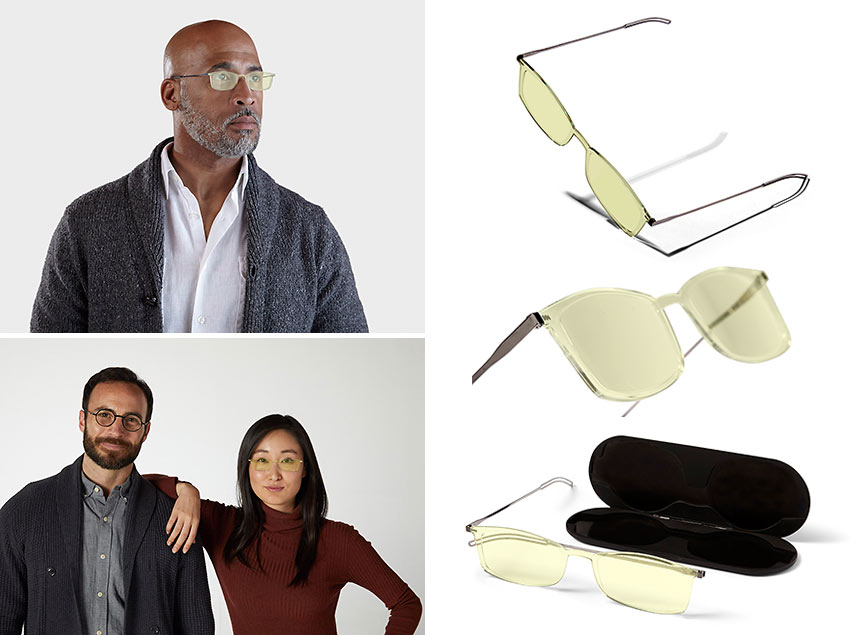 People often take a pair or two of reading glasses on a trip, just in case they lose one. If you are looking for a very light pair of glasses, check out ThinOptics.
ThinOptics, created the world's thinnest reading glasses which weigh a mere 9 grams. They are sturdy, and are paired with what seems to be a paper thin 4mm aircraft aluminum case that can slipped into a pocket, or attach to the back of a phone, tablet, laptop or e-reader.
Constantly innovating the company also has glasses which block blue light to help avoid sleep disruptions. Their  latest collection includes a variety of colors and styles.