Raoul's 2 Cents
Gout
I had a terrible bout with gout for about a week.
Standing on the sore foot, I shouted out loud: Ouch!
But no one was about.
So I stayed in bed just to pout.
Yeah, yeah … I know my poetry is terrible. But it's true. I do have gout and was bed-ridden because the pain was excruciating. I need to start exercising. Forget my excuse of a hurting back or a recovering hernia. Because now it's my gout! This is getting serious.
It couldn't have happened at a worse time because I missed helping raise funds by doing caricatures for the "Meals on Wheels"  charity event last Saturday. Then on Sunday there was a water leak in one of the properties I managed. In both events, I was helpless to do anything. It just wasn't my day.
I researched that the cause of gout is very high levels of purines which come from food rich in uric acid. I also read that gout hits men more than women. What makes a man different from a woman? Aha!  Blood! Women shed blood every month. Men don't. So my theory is: To avoid gout, men need to give away blood periodically to clean their system. I remember that I used to donate blood often and when I did, I never had gout.
The swelling has gotten better so today I went to the Red Cross to do my civic duty to donate blood and test my theory. I went through the usual screening to make sure my blood was usable. It was all systems go until they asked a crucial question: "Have you been out of the country in the last year?" I said I went to Nigeria on a Rotary mission trip. Immediately, red flags went up and the nurse disqualified my donation. It appears that Nigeria is a high risk malaria country. One needs to be here in the U.S. about 15 months before their blood could be accepted by the Red Cross. Bummer!
So now I'm in a quandary. How do I get rid of my old blood if the Red Cross won't accept it? Do I prick myself? Yeow!  It really isn't my day.
So … do you know anyone suffering from gout? Can you ask him to try my theory and donate blood? Also, do you know of any hungry vampires?
TGIF people!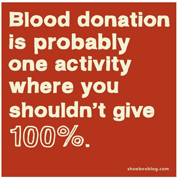 Joke of the Week
Thanks to Tom of Pasadena, CA for sending this joke.

Video of the Week

Mark Lowry: Clean Comedian
Sent Don of Kelowna, B.C.
Don's Puns
From Don's collection of puns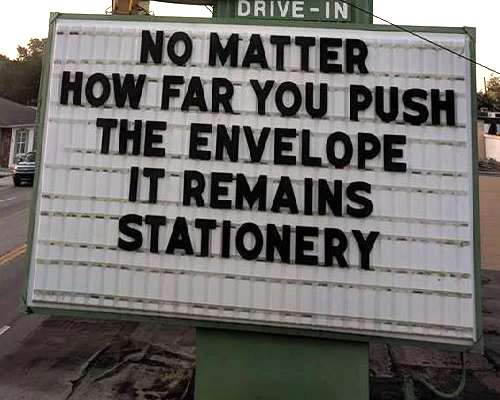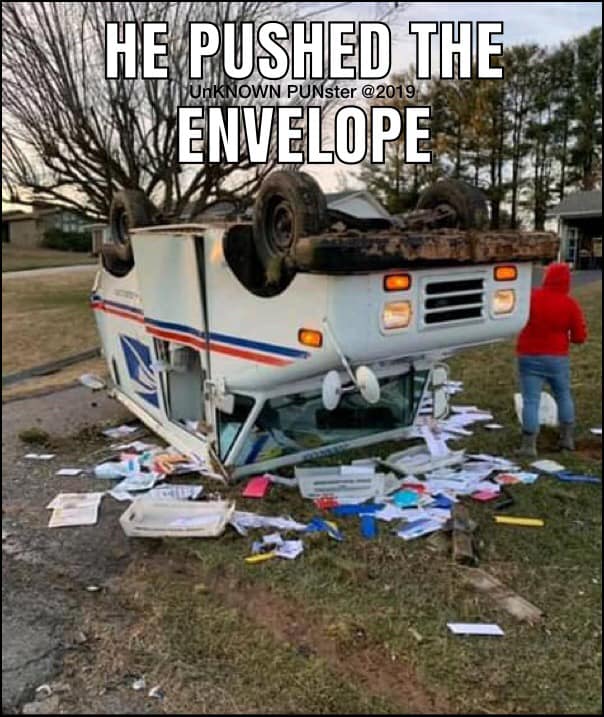 Chinese Restaurant Skills
Sent by Debbie of Moreno Valley, CA and Don of Kelowna, B.C.
These Chinese Food artisans are a joy to watch.
Parting Shot
Thanks to Ernie of Fresno, CA who shared this.