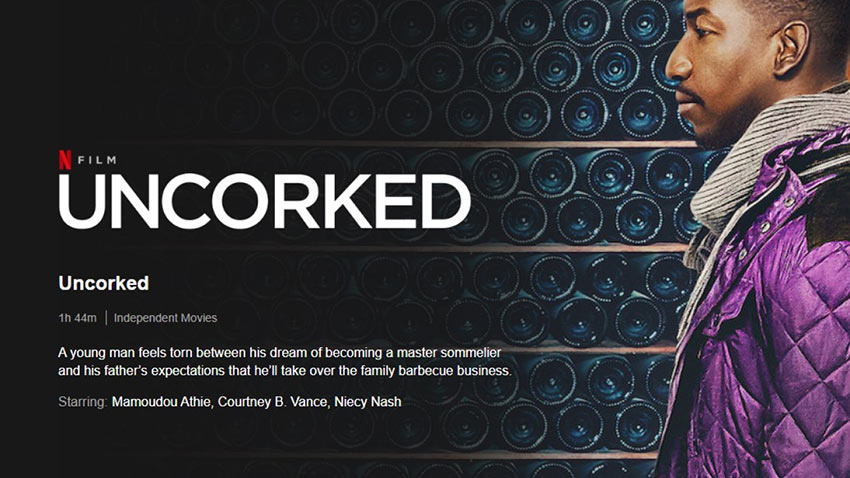 It's not necessary for me to say that we are living in difficult times – times that tax our ability to adjust to a life heretofore unknown to us.  Like many of you, watching movies has been a way to escape from this dreadful reality into another world – one devoid of the challenges we are currently facing.  With my regular private press screenings cancelled due to the COVID-19, Netflix and Amazon have become my "go to" streaming services for content, which has enabled me to continue to review films.  My play reviews will be resumed once theatres are once again live.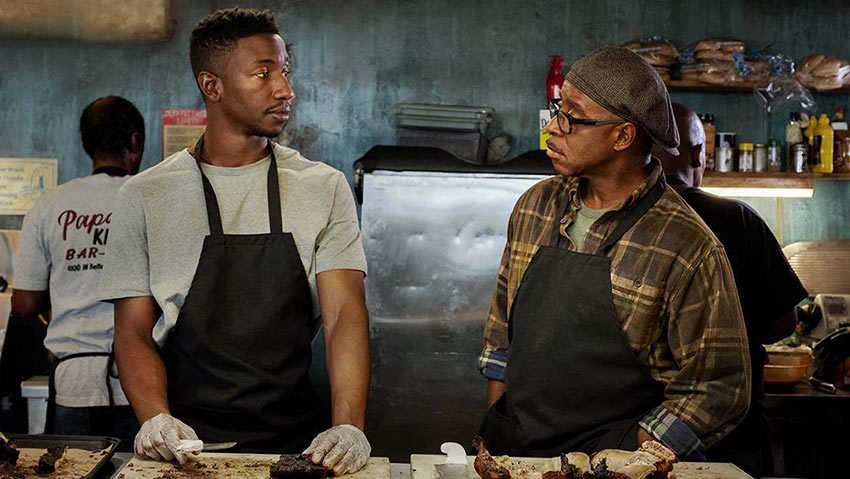 While scrolling through the films offered on Netflix, I came across Uncorked – an innocent, charming, slice-of-life film in which director/writer Prentice Penny, (HBO's "Insecure") makes his feature film debut.  The story is an intimate look at the family dynamic of a Memphis family.  The dad, well played by gifted actor, Courtney B. Vance, is the proprietor of a barbecue joint passed down from his dad.  It is his expectation that his son, Elijah, played with a quiet intensity by Mamoudou Athie, has a different dream on how to spend his life.  He works part time in a liquor store and really impresses the owner with his vast knowledge of the different complexities of wine, which lovers of the grape will especially enjoy.  A few of his descriptions range from aroma or bouquet, body, crisp, oaky, to fruity, tannic, flavor intensity, and finish.  His father doesn't take him seriously as he and the family associate sommeliers with upper class rich people and except for his mother Sylvia, beautifully fleshed out by Niecy Nash, treats Elijah's ambition as almost a joke.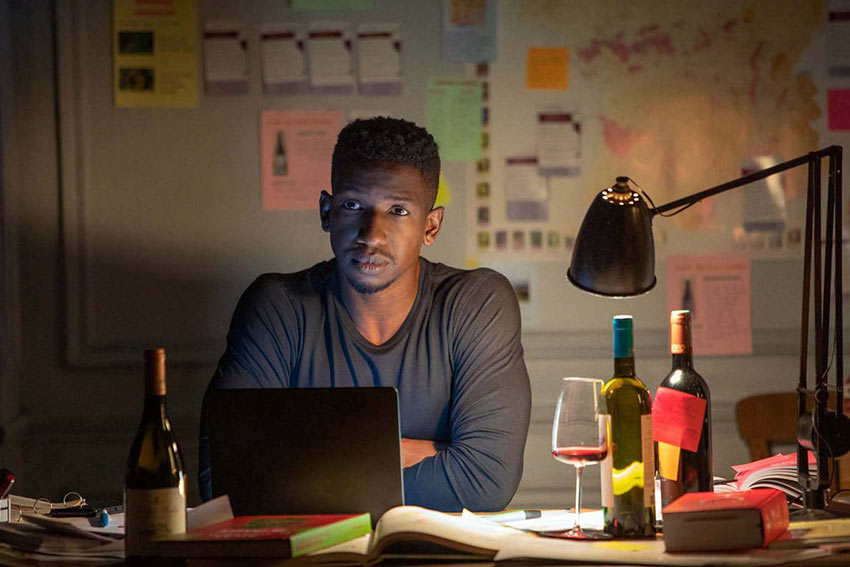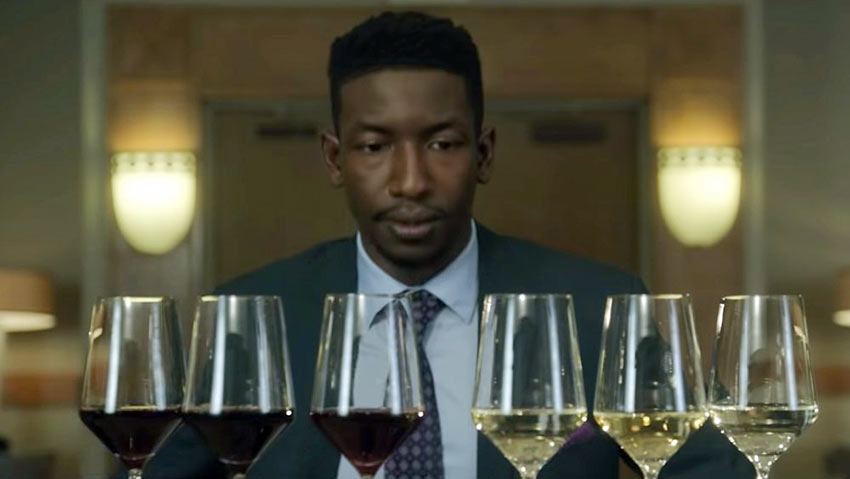 Elijah knows this is his calling and wants to train to be a Master Sommelier, which involves going to school.  He is conflicted as he doesn't want to disappoint his father but at the same time wants to follow his dream, a dream basically accessible to people of a different social different class.  Quietly, Elijah is accepted into a school that trains Sommeliers.  While at a bar one night, he meets the beautiful Tanya, well played by Sasha Compère, who becomes the source of ongoing encouragement.  Eventually, Elijah is accepted into a very prestigious school in Paris and with the help of his supportive mother, convinces her husband that their son must follow his dream, and raises enough money to cover his expenses.  Paris doesn't work out financially he must make changes in his life to continue his studies. The second half of the film presents Elijah with a tragedy that results in a life-changing choice, one that he willingly undertakes – at least for the present time.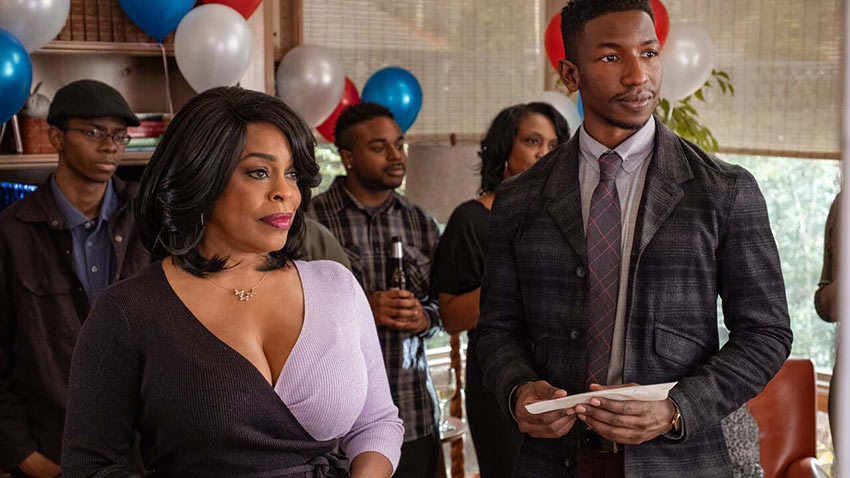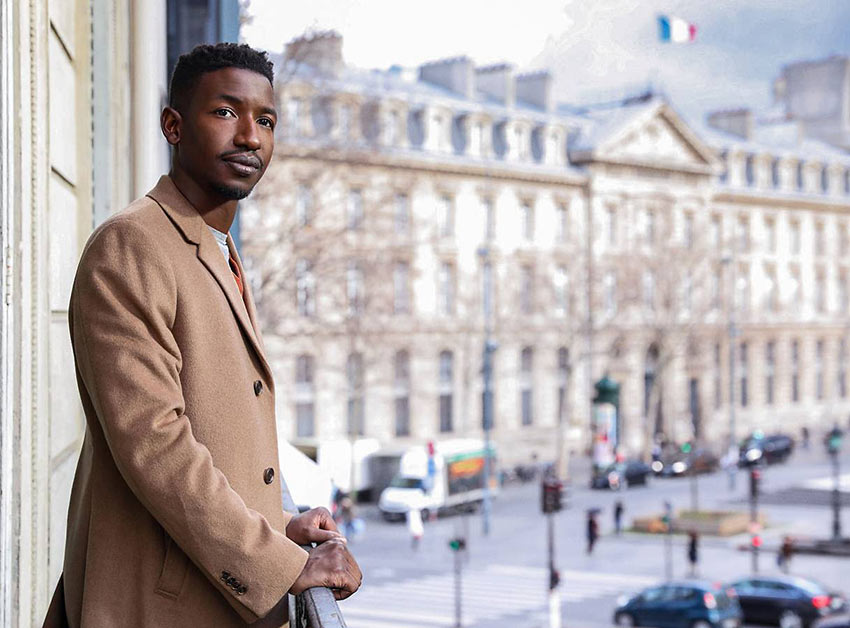 Uncorked is not a perfect film and there are definitely flaws – especially in the lighting (uncredited) which would be more suited to a mystery or horror film. I found myself waiting for something "bad" to happen, but the "bad" that finally takes place is in the family dynamic rather than a mysterious, scary entity.  The other problem is although Athie delivers a heartfelt performance, it required digging into more layers of his character other than the somber, intensity that we mostly see.  Perhaps that should be laid in the hands of Penny who might have shaped his performance so that we could see other layers of his character.  Again, his performance is quite compelling but could have been even more compelling if he delved into other aspects of Elijah.  Other key cast who give credible performances, include, Lashun Pollard, (Dorothy,) Michael Mobley (Marion,) and Robert Cox (Harold.)
This kind of a family drama is always on a slippery slope as it could have very easily fallen into a soap opera, but even with its flaws, like an inexpensive bottle of wine, there are redeeming characteristics in this human-interest story that will give you a a satisfactory "finish."