Curated by Ed Boitano
The Complete List of All U.S. National Parks
Courtesy of Madeline Bilis
The United States just added a new national park to its roster of incredible public lands: New River Gorge National Park and Preserve. This West Virginia park runs along 53 miles of the New River and encompasses over 70,000 acres of the beautiful wooded gorge.  Plus, it offers plenty of opportunities for hiking, biking, climbing, and whitewater rafting.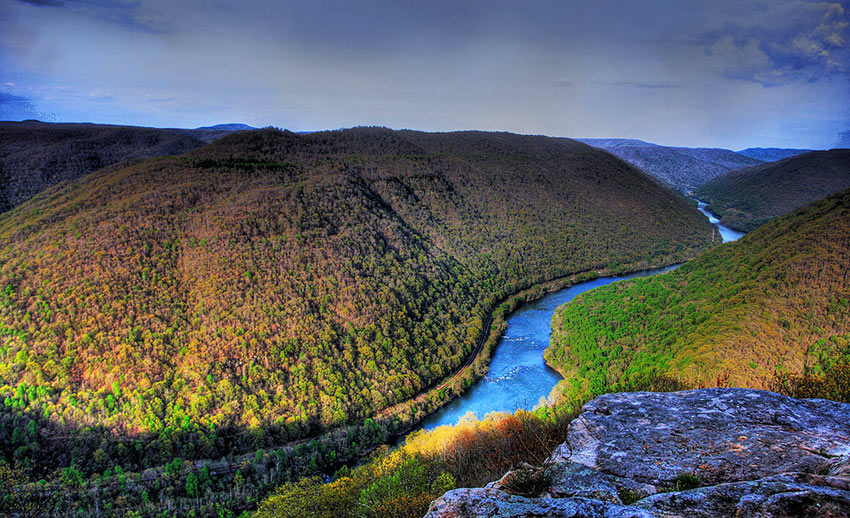 Its addition to the long list of U.S. national parks made us wonder — just how many national parks are there?
MORE
Covid-19 Direct Relief
Covid-19 Direct Relief addresses the courage of health workers on the front lines, honoring them with meaningful support, and the people most at risk in this pandemic are cared for — regardless of politics, religion, or ability to pay.
DONATE to DIRECT RELIEF
Together in Spirit – The Best Friends Animal Society
At the core of Best Friends Animal Society's work is the dream that one day animals will no longer be killed in America's shelters.
MORE
JetBlue Passengers Will Be Able to Take an At-Home COVID-19 Test
No nasal swab required
Written by Stefanie Waldek, Courtesy of JetBlue
With COVID-19 testing restrictions impeding both domestic and international travel, JetBlue is providing its passengers an option that might help them travel more freely. The airline has announced a partnership with Vault Health to provide its passengers with easy access to an at-home COVID-19 test that could be used to enter specific destinations with coronavirus testing policies in place.
MORE
9 Tips for Traveling With Kids During the Pandemic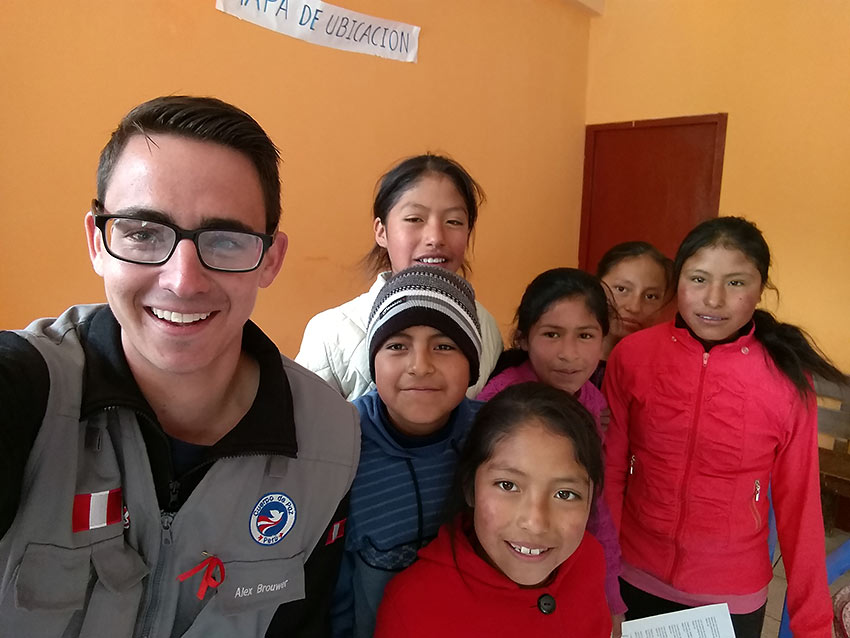 First tip: take a deep breath
Courtesy of Wendy Altschuler,tripsavvy.com
Traveling with kids is often challenging even when there's isn't a pandemic to contend with. Kids require extra gear, entertainment, snacks, downtime, and a careful eye to make sure they're safe while out and about. Now, more than ever, it's imperative to practice social distancing, good hygiene, and to wear a mask when venturing through airports, getting food on the road, using public restrooms, or where there are groups of people present. Whether you'd like to plan for a road trip, a flight on a commercial airline, or a staycation in your own city, here are tips for traveling with kids during a pandemic.
MORE
National Anthems With Surprising Origins
More than any other song, a national anthem needs to hit all the right notes. While the melodies may range from triumphant marches to traditional hymns, the lyrics should be uplifting, with words that convey patriotism and pride. Most citizens can sing along to their country's national anthem at parades and sporting events, but the story behind each song is often lesser-known. From nationwide contests to government petitions, the origins of these five national anthems probably aren't what you'd expect.
"Negaraku" (Malaysia)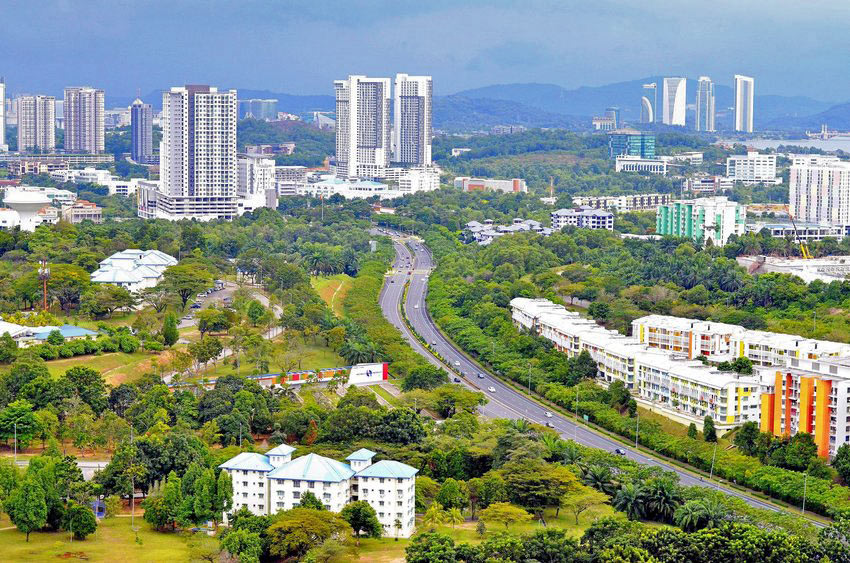 MORE
4 Ways to Protect Yourself from Disinformation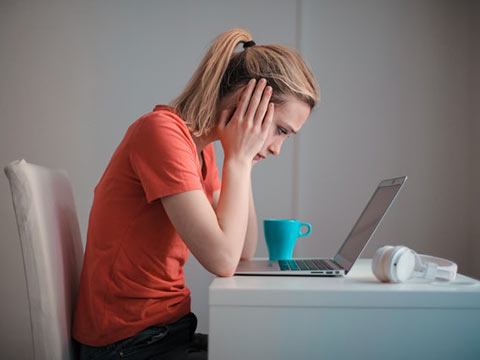 Courtesy Elizabeth Stoycheff
Even the most well-intentioned news consumers can find today's avalanche of political information difficult to navigate. With so much news available, many people consume media in an automatic, unconscious state – similar to knowing you drove home but not being able to recall the trip.
And that makes you more susceptible to accepting false claims.
MORE
Coronavirus and COVID-19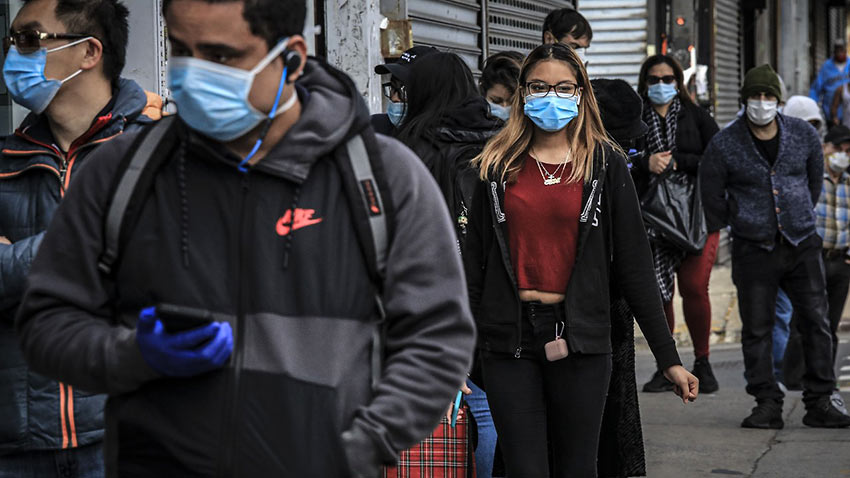 How can we be more direct in battling this national crisis? America is facing an unprecedented medical crisis. Throughout this challenging time, your health and safety remain our top priority. Protect yourself and your loved ones with the help of this important information on COVID-19. Together, we can keep our communities healthy and strong.
MORE
Corona Virus Travel Updates – Live Blog
Courtesy Big 7 Travel Team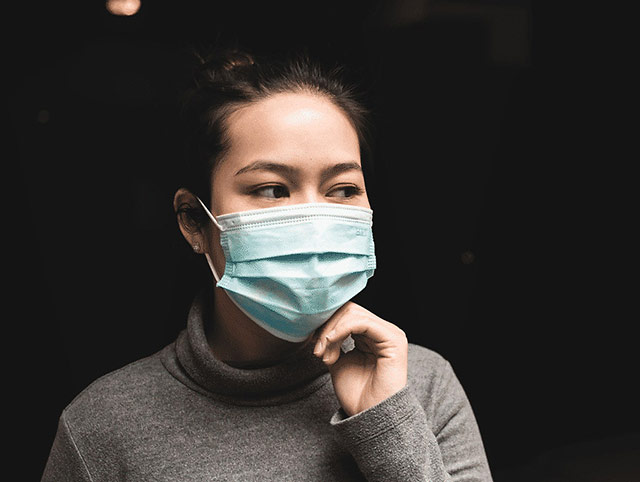 As the coronavirus situation is ongoing, we will be updating this live blog with current travel advice, quarantines, flight cancellations and travel industry news. Check back daily for new updates and send any coronavirus travel news tips to sarah@bigsevenmedia.com
LIVE BLOG
A Supercomputer Analyzed Covid-19
Interestingly, Jacobson's team also suggests vitamin D as a potentially useful Covid-19 drug. The vitamin is involved in the RAS system and could prove helpful by reducing levels of another compound, known as REN. Again, this could stop potentially deadly bradykinin storms from forming. The researchers note that vitamin D has already been shown to help those with Covid-19. The vitamin is readily available over the counter, and around 20% of the population is deficient. If indeed the vitamin proves effective at reducing the severity of bradykinin storms, it could be an easy, relatively safe way to reduce the severity of the virus.
MORE
Working Remotely? This Webinar is for You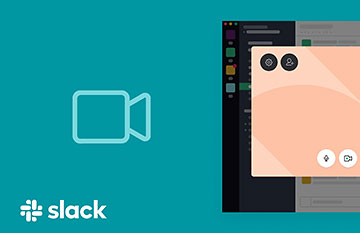 Whether you work remotely 100% of the time or find yourself navigating this situation for the very first time, working at a physical distance can pose a unique set of challenges. Slack is here to help. This 30-minute webinar will provide tips and tactics within Slack that you can put into action right away.
MORE
How to Redesign Government Work for the Future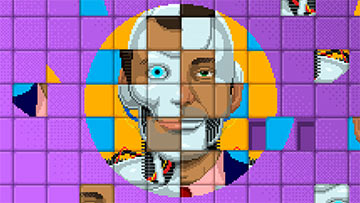 In this article, Deloitte explores the opportunity for government orgs to intentionally redesign work to both accommodate the role of technology and machines, and to design for new needs and activities, including those resulting from broader economic, workforce, and societal shifts.
MORE
How to Stay Safe While Traveling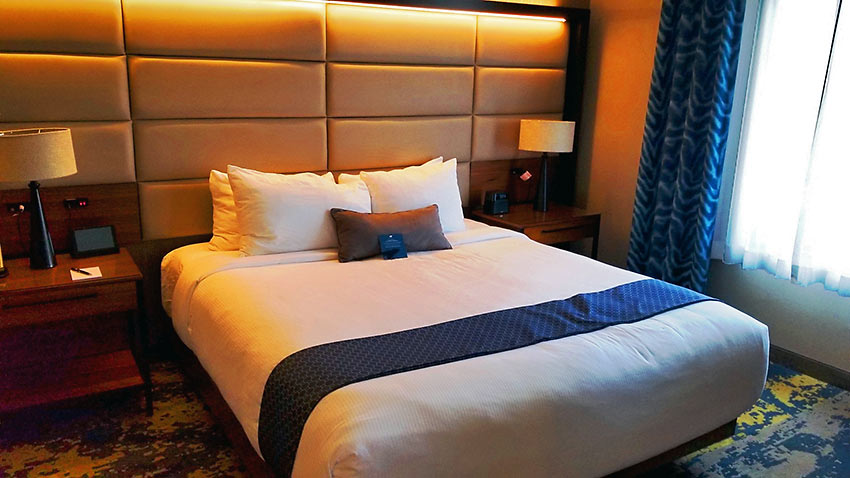 With travel set to resume as coronavirus restrictions ease, travelers should inform themselves about the cleaning procedures at hotels and Airbnb properties before choosing the best option for them. Ask about cleaning protocols, be on the lookout for red flags such as accumulations of dirt and grime, and inspect surfaces in the bathroom and kitchen, recommends Brian Sansoni of the American Cleaning Institute.
MORE
JetBlue CEO Anticipates Improvements to Make Travel Safer
In an interview with CNBC, JetBlue CEO Robin Hayes said widespread testing will be essential to make passengers feel secure and allow air travel to recover from the coronavirus crisis. "We've got to make sure that they're safe from a health standpoint," he said, predicting that the epidemic will result in permanent changes in cleaning and screening procedures that will make aircraft and airports safer.
MORE
Exploring Japan's Wellbeing Traditions to Inspire Post-Lockdown Restorative Travel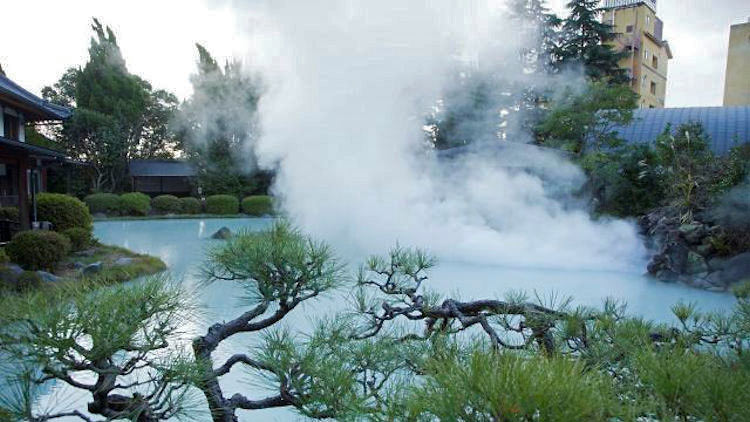 Recreate Japan's onsens, find mindfulness through zen meditation and shakyo, and practice the technique of kintsugi from home
For would-be travelers dreaming of an escape to Japan post-lockdown, there are a variety of fun, interactive ways to recreate some of the country's ancient wellbeing and mindfulness practices from afar. The below methods and products highlight how some of Japan's oldest traditions, from onsens to the art of kintsugi, will help to inspire travelers to start planning their next restorative journey to Japan.
One of Japan's most iconic wellness attractions, the onsen (or hot spring), is naturally enriched with vitamins and minerals from subterranean volcanic activity beneath the archipelago. There are a variety of products travelers can buy to enhance their own Japanese-style bath at home.
MORE
Berlin Most Affordable Place to Rent in Europe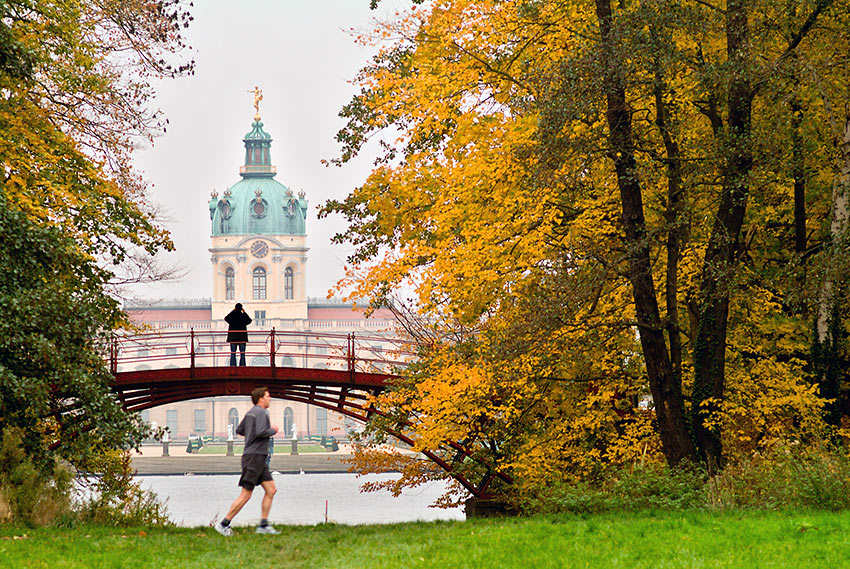 Using Statista, Mashroom compared the renting rates of major cities throughout Europe ranked by monthly rental costs. The study reveals that Berlin is the most affordable place to rent in Europe.
Berlin
Vienna
Budapest
Lisbon
Brussels
MORE
The 9 Most Anticipated New Cruise Ships of 2021
Courtesy Gene Sloan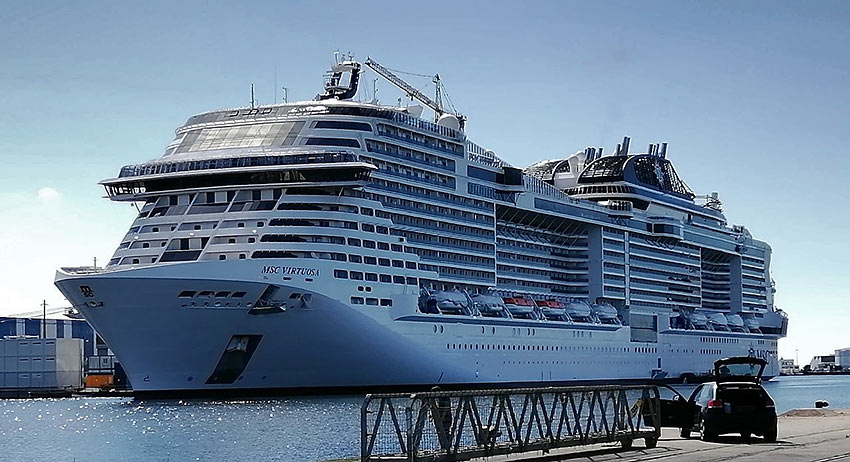 Cruise lines may have canceled most of their sailings this year due to the coronavirus pandemic. But, so far, they haven't canceled orders for new ships.
More than 20 new oceangoing vessels still are scheduled to debut in 2021, including at least a dozen from lines that market to North Americans.
In some cases, the ships will be arriving months behind schedule due to pandemic-related construction delays at the shipyards that are building them. Thanks to such delays, the arrival of a few ships that had been scheduled for delivery in 2021 will be pushed to 2022.
But it'll be a big year for new cruise ships nevertheless.
Among the most notable newcomers will be Mardi Gras, the biggest ship ever for Carnival Cruise Line. Originally due to debut this year, it's now scheduled to begin sailing in April.
There also will be major new ships coming from Royal Caribbean, Holland America, MSC Cruises and start-up line Virgin Voyages.
The precise dates when some of these ships will begin sailing still is up in the air. It'll depend, in part, on when the U.S. Centers for Disease Control and Prevention clears cruise ships to begin sailing again in U.S. waters. But, in all cases, these vessels already are available for booking.
Here is a list of the 9 most notable new cruise ships arriving in 2021.
MORE
Random Acts of Canine Kindness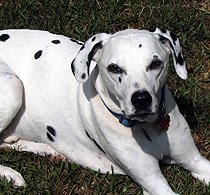 Cedric the Dog takes a well-deserved break after an ill-fated attempt to shut down a white supremacist rally in Idaho, .

You want a friend in Washington? Get a dog. – Harry S. Truman
MORE Dog Quotations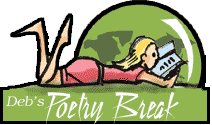 Stopping by Woods on a Snowy Evening
– Robert Frost
Whose woods these are I think I know.
His house is in the village though;
He will not see me stopping here
To watch his woods fill up with snow.
My little horse must think it queer
To stop without a farmhouse near
Between the woods and frozen lake
The darkest evening of the year.
He gives his harness bells a shake
To ask if there is some mistake.
The only other sound's the sweep
Of easy wind and downy flake.
The woods are lovely, dark and deep,
But I have promises to keep,
And miles to go before I sleep,
And miles to go before I sleep.
Send Deb your favorite travel poems
Travel Stars Shine Brightest
Courtesy Business Traveler
The 2020 Best in Business Travel Awards highlight resilience, innovation and staying power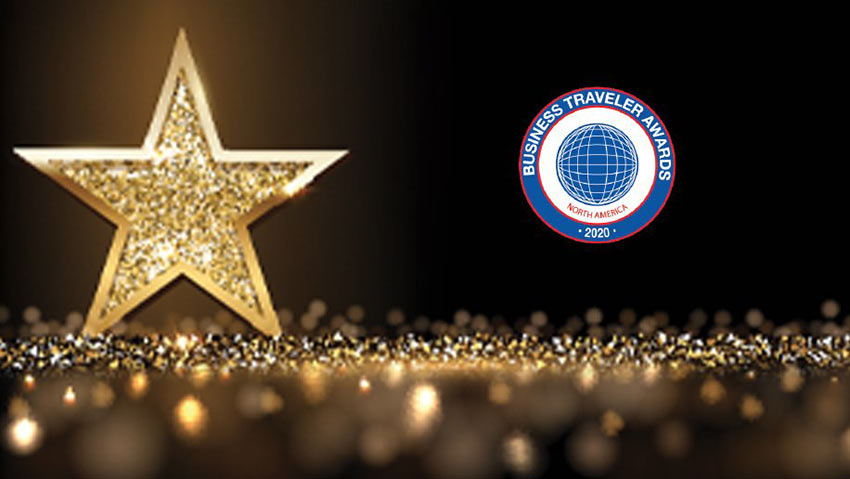 The Best in Business Travel Awards are celebrating 32 years of honoring the star performers in the industry, making it one of the longest-running readers' choice awards in travel. In years past, these awards have generally been a reflection of steady, incremental improvements that the industry's leaders have developed – innovative products, added routes, new thinking in service levels and technology, all the steps that travel providers take to make life on the road easier for you, the readers of Business Traveler.
MORE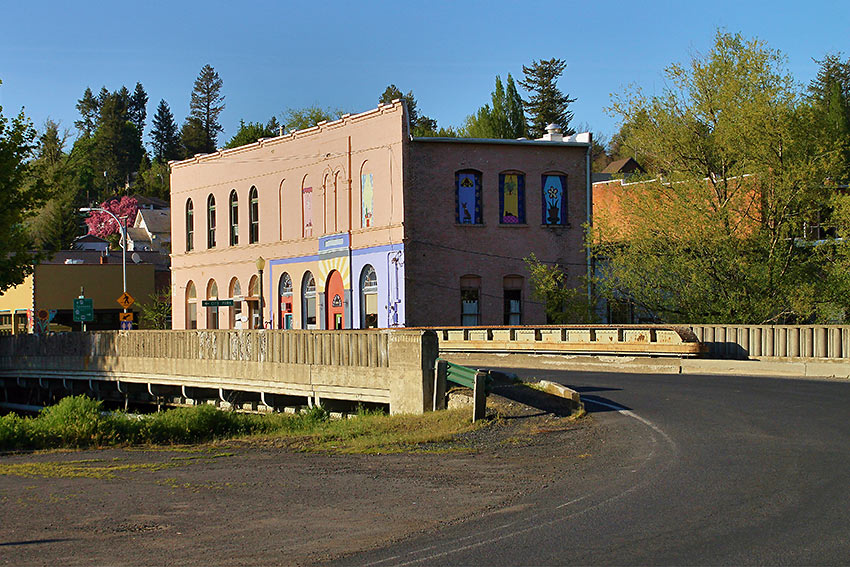 COVID-19 Has Been Smoldering in Rural America for Months. How Did We Miss It?
A dangerous combination of limited resources, stigma, and politics made the coronavirus difficult to track in rural areas, allowing its spread to go largely unnoticed all summer.
MORE
Global Rescue's COVID-19 Intelligence Blog Series Wins 2020 Magellan Award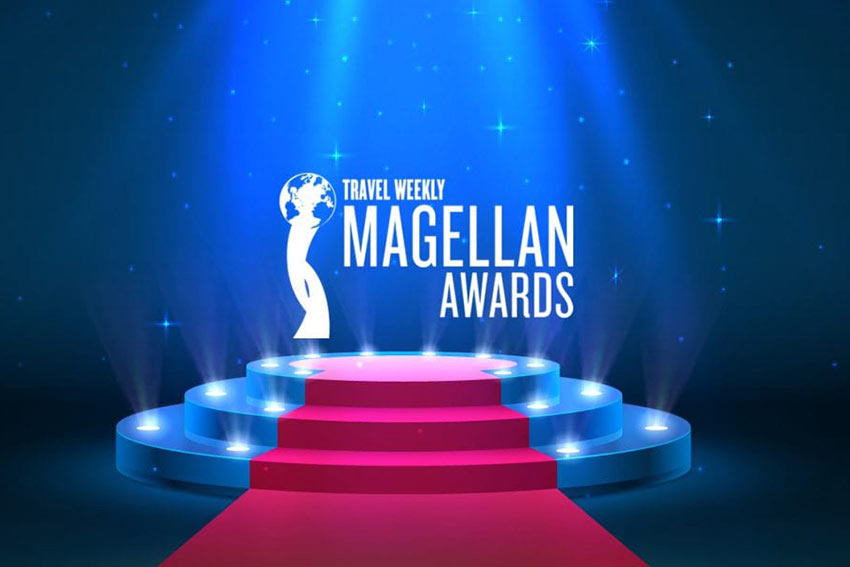 Travel Weekly, the most influential B&B travel industry news resource, awarded Global Rescue, the world's leading provider of medical, security, evacuation and travel risk management services, the 2020 Magellan Award for its COVID-19 Intelligence blog series.
"The 2020 Magellan Awards received entries from top travel organizations and professionals worldwide and the quality of the work was outstanding. Being selected a Magellan Award Winner is a tremendous achievement and proves you represent a high standard of excellence within the travel industry," said Kara Cleary, manager of Travel Weekly Magellan Awards. The annual Travel Weekly Magellan Award is the premier award for the travel industry, honoring the best in travel and saluting the outstanding travel professionals behind it all.
MORE
How to Take Your Own Passport Photo
Courtesy, Caroline Morse Teel, SmarterTravel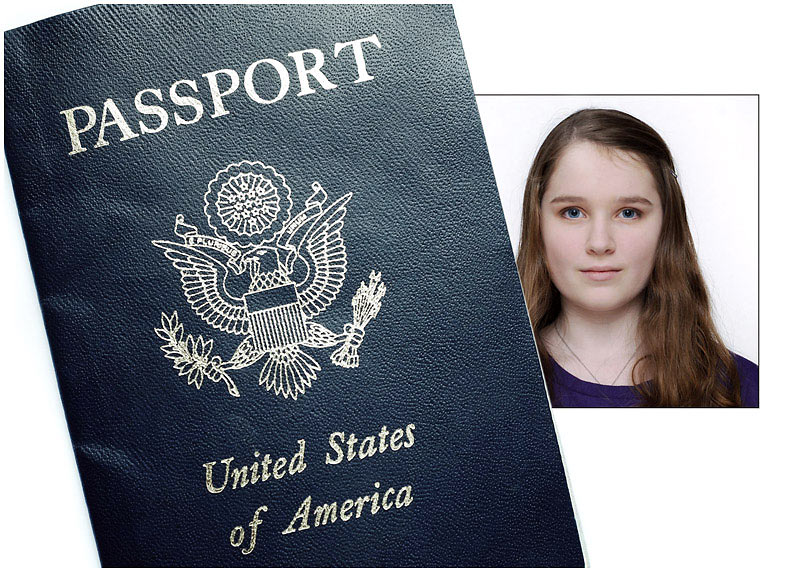 After paying $15 to have an awkward photoshoot in the aisle of a CVS, only to have my passport photos rejected twice (once for being too dark and once for being too bright), I decided there had to be a better way to take your own passport photo. Turns out, snapping your own passport photo is easier, cheaper, and much more convenient than going to a "professional" (a.k.a., the cashier at your local drugstore). Here's a few tips:
MORE
International Travel May Not Resume Until WHEN?!
Courtesy Blake Snow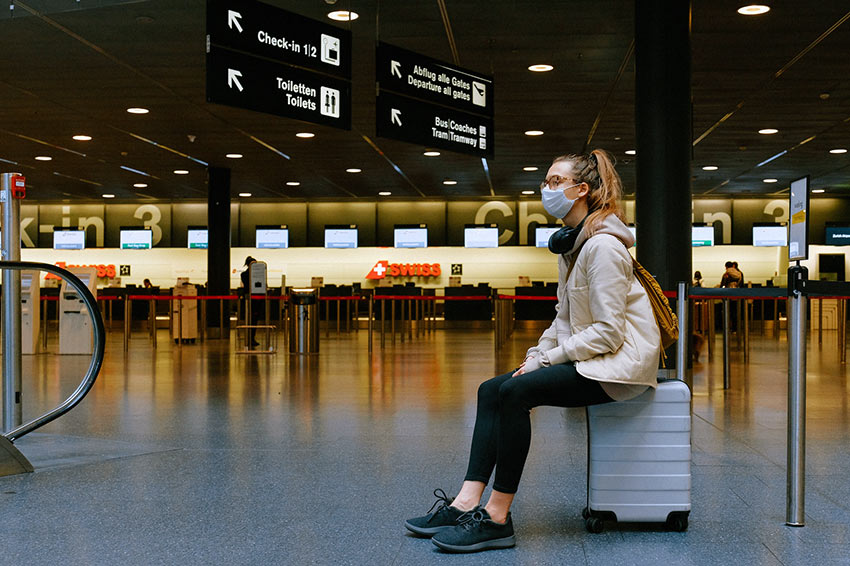 Shortly after coronavirus restrictions closed international borders last spring, I asked a dozen travel experts on when those borders might reopen. The immediate answer was discouraging: sometime in 2021 at the earliest. Many of those same experts accurately predicted, however, that domestic borders would reopen this summer and fall, which is exactly what happened.
MORE
Meet the 18-Year-Old Championing Indigenous Rights in Alaska
By Maia Wikler, YES! Magazine
Quannah Chasinghorse is continuing the legacy of Gwich'in women working to protect the Arctic National Wildlife Refuge.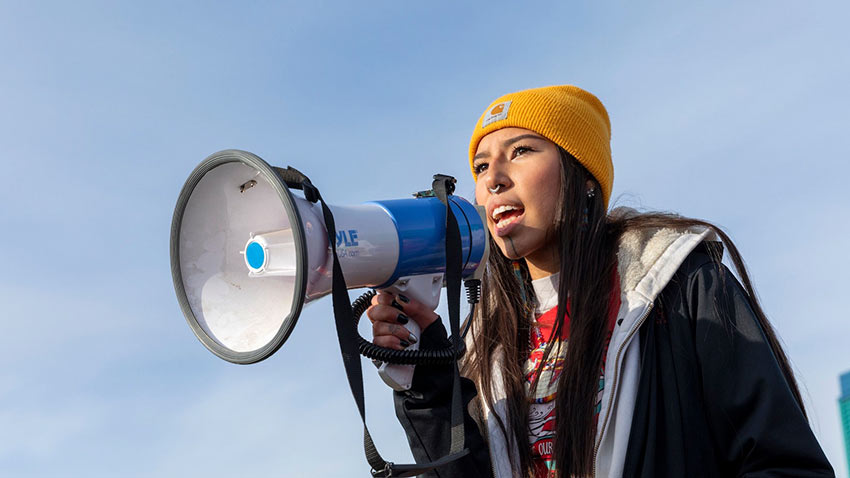 "Did someone lose their dog?" Quannah Chasinghorse jokes, pointing at a large moose in her neighbor's snow-covered yard. At -40 degrees Fahrenheit, it is a typical winter's day in Fairbanks, Alaska. Chasinghorse, an 18-year-old Han Gwich'in and Oglala Lakota youth, is curled up on the couch, wearing a shirt emblazoned with the slogan "Protect the Arctic, Defend the Sacred."
It is a rare moment of rest for Chasinghorse. In the past year, she has traveled coast to coast, advocating to protect her homelands from the desecration of oil drilling, with her mother, Jody Potts, who is Han Gwich'in and a tribal member of the Native Village of Eagle. Her mother also serves as the regional director for Native Movement and is a board member with the Alaska Wilderness League. This mother-daughter duo represents the decadeslong fight to protect their state's Arctic National Wildlife Refuge.
MORE
5 Ways to Support Small Businesses from Home During the Pandemic
Courtesy Caroline Morse Teel, SmarterTravel
Small businesses are really hurting during this time of isolation. Here are five simple and safe ways you can help support them so that they'll still be there for you when the pandemic is over. (And remember — the best way you can help small business is by staying home, so that we can end this isolation period faster.)
MORE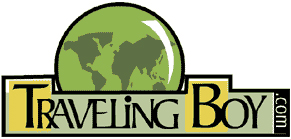 Being on the ground in over 180 countries means you get the full story.