Mysterious Search for Water
I need your help to solve a mystery. This email is being sent a little late because I've had too many things going on.
For the past couple of days I have been trying to find a leak in an underground pipe. I've compared prices of several plumbers and narrowed my choice down to the premiere leak detection experts who charge a pretty hefty sum of about $3,000. The plumbers came and pumped helium on the pipes and brought out their top-of-the-line listening and smelling devices so they could pinpoint within a foot where the leak was, I was quite impressed.
Then I remembered reading about a primitive method called "DOWSING." Jokingly, I asked them if they ever tried it.
"Strangely enough, it works!" said the 2 plumbers; "In fact, we have one inside the truck." So they pulled out 2 L-shaped copper rods and showed me how it was done. I couldn't believe my eyes because the 2 rods crossed right on top of the spot their expensive contraptions said the water leak was. I kid you not! It really worked!
Below is a link to a quick video I took of the plumber demonstrating how the dowsing rods worked:
DOWSING DEMO
Do you have any explanation for this? I don't. I really don't.
"However, there is a God in heaven who reveals mysteries, and He has made known to King Nebuchadnezzar what will take place in the latter days This was your dream and the visions in your mind while on your bed."
— Daniel 2:28
TGIF people!
Wise Advice
Shared by Mike of New York


Don't Avoid Vegetables. Save the Children
Sent by Richard of La Mirada, CA
I'm sure you parents can relate to this Kid drama that performs every time a child is told to eat his/her vegetables.

The First Filipinos in America
Sent by Art of Sierra Madre, CA
Not sure how accurate this guy is and where he based his research on but it seems correct. And in case you didn't know, Filipinos (not Philipinos) come from the Philippines. Why? I'm guessing it's because Filipinos spell words as they sound.

The Daniel Prayer
Sent by Don of Kelowna, B.C.
If you aren't into spiritual stuff, please move on. This video isn't for you.
I didn't know Billy Graham had a daughter. And I was pleasantly surprised that she is a solid believer just like her Dad. Interesting talk about the spiritual world mentioned in the book of Daniel in the Old Testament.
Don's Puns
From Don's collection of puns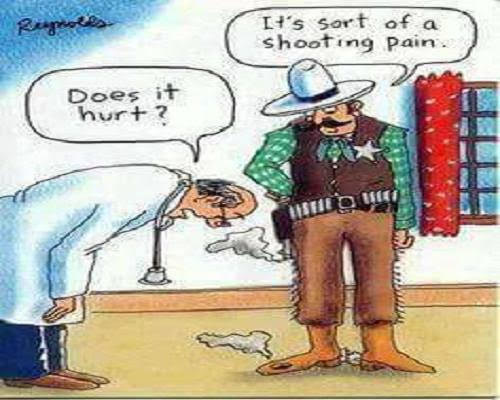 Parting Shot
Thanks to Rodney of Manitoba, B.C. who shared this photo