Traveling Boy's Fyllis Hockman Wins Gold for Excellence in Travel Journalism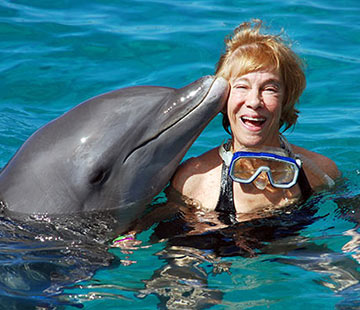 The North American Travel Journalists Association's (NATJA) Travel Media Awards Competition winners were announced February 5, 2018.The Media Awards Competition are given to publications, travel journalists, and photographers whose work was published in print and online media.
Ms. Hockman took the highly-coveted silver for her stunning blog in Traveling Boy, Exploring Venice: Lost and Found. And Special Finds. Repeat. in the Byline Travel Column category, where there were over a 1000 entries in the contest.
A Washington, D.C.-based travel writer, Ms. Hockman's articles have regularly appeared in Traveling Boy as well as in Creators News Syndicate, the New York Post, Memphis Commercial Appeal, Providence Journal, Halifax Herald, Boston Herald, Gazette Newspapers, Asbury Park Press, New Hampshire Sunday News, Buffalo News and many other publications. She is the author of AAA Guidebook: A Photo Journey to Washington, D.C. and co-author of the Pelican Guide to Maryland.
The North American Travel Journalists Association has grown to be  one of the most highly recognized organizations in the travel industry. The NATJA Awards Competition honors the "best of the best" from travel media (writers, photographers, broadcast journalists, bloggers, app developers, travel websites) and travel promotion submitted by print and online travel magazines, in-flight magazines, public relations agencies, convention & visitors bureaus and destination marketing organizations (CVBs/DMOs) from the United States, Canada, Mexico and internationally.
All competitors who are Grand Prize winners, Gold, Silver, Bronze winners receive a winner seal that can be used for promotional purposes online or on collateral materials. Media Grand Prize and Gold Prize winners also receive physical prizes for their efforts to domestic and international destinations.
Can We All Get Along: 2018 Winter Olympics
The 2018 Olympic Winter Olympics in Pyeongchang, South Korea open February 9 and close on February 25, while the Paralympic Games open March 8 and close on March 18. There has been much concern about North Korea's presence at the games, but attendees should not feel alarmed for security has been considerably heightened. North Korea's participation has been hailed as a diplomatic breakthrough that could herald peace on the Korean Peninsula. For the first time, athletes from the North and South will march together under a unified Korea flag at the opening ceremony, and the two nations will also enter a joint women's ice hockey team.
Can We All Get Along
The Olympics bring the world's best athletes to one stage to compete for their countries. The events and the reasons for the Olympics are much different now than when the ancient Greek Olympics were first recorded in 776 B.C. at Mount Olympia in Greece.
Power in ancient Greece was centered around the city-state – such as Athens, Sparta, Boeotia, Thessaly –  in the 8th century BC, with population centers organized into a self-contained political entities. The city-states often lived in close proximity to each other, which created competition among them for vital resources, often times leading to war. The Greek city-states all had the same basic culture, honored the same gods and spoke the same language. Leaders of the various states tried to eliminate or minimize the constant warfare among themselves. Since most Greeks were considered highly competitive, the leaders decided to institute a series of competitive sporting events, designed to not only encourage themselves to stop making war but to also honor their gods.
The Olympic Truce
An Olympic Truce (in ancient Greek, "ekecheiria," which has been interpreted as "holding of hands" or "laying down of arms") was announced before and during each of the Olympic festivals, to allow athletes and attendees to travel safely to Olympia. An inscription describing the truce was written on a bronze discus which was displayed at Olympia. During the truce, wars were suspended, armies were prohibited from threatening the Games, and legal disputes and the carrying out of death penalties were forbidden. Hellenic culture and the games spread while the primacy of Olympia persisted. The Olympic Games lasted twelve centuries before being outlawed by the Christian Roman Emperor Theodosius in 394 AD, due to the worshipping of pagan gods.
On April 6, 1896, the Olympic Games were are reborn in Athens 1,500 years after being banned by Roman Emperor Theodosius I. At the opening of the Athens Games, King Georgios I of Greece and a crowd of 60,000 spectators welcomed athletes from 13 nations to the international competition.
Norwegian Named Value Airline of the Year by Air Transport World
Norwegian, the World's Best Low-Cost Long-Haul Airline and Airline of the Year 2017, was named on Feb. 12 the Value the Airline of the Year' by Air Transport World, the leading monthly magazine for the airline industry, and will receive the award at the ATW Airline Industry Achievement Awards on March 28.
The global panel of judges were highly impressed with Norwegian's achievements and entrepreneurial spirit. Norwegian has truly shaken up the all-important transatlantic market, introducing quality service at low prices, and demonstrating that long-haul can be done at low cost.
The ATW Airline Industry Achievement Awards recognize excellence across a broad range of airline operations and are widely considered the most coveted in the aviation industry. The 44th ATW Awards will be presented on March 27, 2018 in Dublin, Ireland.
During 2017, the world's fastest-growing airline launched 25 new routes out of the United States. Upcoming launches from the U.S. include: New York/Newark to Paris (February 28); Chicago to London (March 25); Austin to London (Mach 27); Denver to Paris (April 9); Oakland/San Francisco to Paris (April 10); Boston to Paris (May 2); New York/JFK to Amsterdam (May 7); Los Angeles to Milan (June 18); Los Angeles to Madrid (July 16); and New York/JFK to Madrid (July 18).
Travelers are able to purchase tickets on Norwegian's website, which also includes a low fare calendar that displays the lowest available fares to all of Norwegian's destinations.
Austrian Wine Walking Tour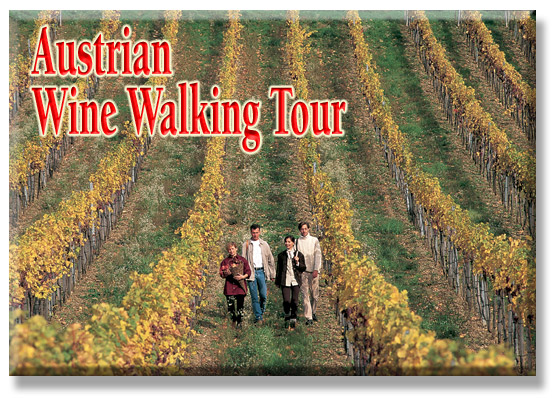 Herzerl Tours' Austrian Wine Walking Tour has been nominated by InfoHub.com as their Unordinary Trip of the Month. InfoHub is the #1 travel portal on the Internet specialized in the out-of-ordinary, special interest adventures. The tour is a great opportunity to feel the taste of the genuine Austrian wine culture. Herzerl Tours is offering our guests a special prize!
Any who book a tour with Herzerl Tours before March 10, 2018 may be eligible for a special prize from InfoHub's sister-company GPSmyCity – publisher of travel apps for Apple and Android. The GPSmyCity app features offline city maps, self-guided walking tours and travel articles for 1,000 cities worldwide, using which you can turn your mobile into a personal tour guide. A lucky winner, chosen at random, will get a one-year full membership of the GPSmyCity app including access to ALL the GPSmyCity content – over 6,500 self-guided city walks and travel articles — to the total value of over $8,000!!!
DISCOVER HERZERL TOURS' AUSTRIAN WINE WALKING TOUR
And Here's Some Austrian Wine You Can Expect To Experience…
Austria's Grüner Veltliner has suddenly become the hottest white wine on everybody's list. Until recently, wines made from Grüner Veltliner, the most widely planted grape in Austria, enjoyed but faint praise. New vintages were served by the pitcherful in Austria's vinous equivalents to brew pubs called "Heuriger." Abroad grüners were known as pleasant quaffing wines best drunk young. Today, though, suddenly, grüner veltliner – pronounced approximately GROON-er FELT-lihnur and known in some circles as GrüVe – is the wine of the hour from Sidney to San Francisco. It inhabits vast sections of wine lists at bench mark restaurants, is beloved by chefs, and gets idolized by savvy sommeliers for its seemingly limit-less food friendliness (it goes with everything from oysters to osso buco).
Austria's Blaufränkisch Unlike the regions west of Vienna where white grapes rule, reds dominate the Burgenland (in the east of Austria hard on the border of Hungary): Blaufränkisch as well as Zweigelt, St; Laurent and others. But Blaufränkisch is the best and most distinctive grape for the region, capable of producing racy, exciting wines of finesse and grace, especially when grown on limestone and slate.(quoting from my favorite wine guru Eric Asimov in the NYT). Blaufränkisch, a grape that is little known outside its home territory Austria is hopefully making the same "Siegeszug" victory march as the Grüner Veltliner.
Seven Seas Mariner Drydock to Complete Regent Seven Seas Cruises' $125 Million Fleetwide Refurbishment Program
First all-suite, all-balcony ship to return to Alaskan waters more resplendent than ever and offers three-category upgrade for travelers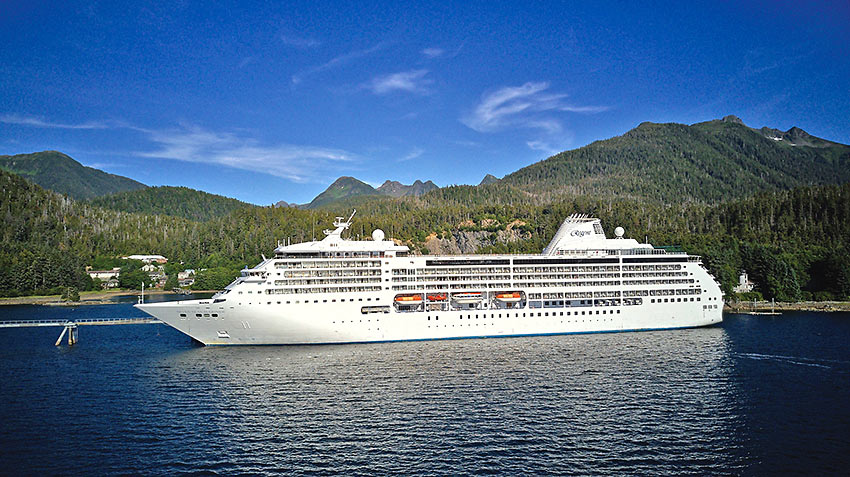 Regent Seven Seas Cruises, the most inclusive luxury experience, confirmed details for the upcoming bow-to-stern refurbishment of Seven Seas Mariner, the world's first all-suite, all-balcony cruise ship. After a 20-day drydock in April 2018 at Chantier Naval de Marseille, Seven Seas Mariner will re-emerge with dramatic new culinary experiences, elegant new suite designs, and completely renewed modern guest spaces. After her drydock refurbishment, Seven Seas Mariner will immediately reposition to the Pacific Northwest to take travelers on a fully immersive, luxury Alaska experience.
"We are delighted to relaunch the refurbished Seven Seas Mariner for what will be an unforgettable 2018 Alaska season," said Jason Montague, president and chief executive officer of Regent Seven Seas Cruises. "Seven Seas Mariner will have been elevated to the highest standards of elegance, and guests will enjoy the highly personalized service delivered by every member of Seven Seas Mariner's exceptional staff and crew. Once Seven Seas Mariner completes her refurbishment, Regent's fleet will definitively be the most luxurious at sea."
To celebrate Seven Seas Mariner's refurbishment milestone, Regent Seven Seas Cruises is offering a three-category upgrade aboard the ship's 10- and 11-night, 2018 Alaska itineraries for any new bookings made before March 31, 2018. Guests booking a Deluxe Veranda Suite will be upgraded to a Concierge Suite, and receive Concierge-level amenities, such as a free one-night, pre-cruise hotel package. Travel agents also receive a $250 gift card for every new booking on eligible voyages, departing May 6, June 20 and 30, August 22, September 2 and 12, 2018, or a $100 gift card for any new seven-night 2018 Alaska voyage booking.
The refurbished Seven Seas Mariner will sail the Last Frontier on 15 unforgettable seven, 10- and 11-night itineraries, which alternate departures from Vancouver and Seward. With an average of 44 free and unlimited shore excursions included as part of the cruise fare, a most-inclusive, luxury Alaska experience aboard Seven Seas Mariner delivers the best value for an adventure in the Great Land.
Renewed Modern Spaces
Seven Seas Mariner's pool deck will receive the most comprehensive redesign, with a new open layout and teak flooring throughout. The centerpiece is a new mosaic-tiled pool, featuring a broad ledge for lounging in shallow water. Guests can enjoy expanded lunch selections, including steaks, chops, salmon, chicken and sausage, offered a la minute from new infrared barbeque grills and new buffet bars at the Pool Grill.
The ship's atrium, corridors and guest spaces will all receive new carpeting, art, furniture and décor. Guests will take comfort in the latest luxury styles in the reception area, Coffee Connection, Card Room, boutiques, and the Casino, all completely revamped from the steel up. A handsome, remodeled Library will exude comfort with dark-wood bookshelves contrasted against cream fugorating and restorative rituals for Seven Seas Mariner guests, the shipboard Canyon Ranch SpaClub will receive a soothing new design, featuring pebble-stone tiles and light-wood accents in the treatment rooms. The adjoining fitness and aerobics center also will see new state-of-the-art machines and equipment to help guests maintain healthier, active regimens while at sea.
Elegant New Accommodations
Seven Sernishings, crowned by a glistening copper-adorned chandelier. A vibrant cobalt-and-silver color scheme will complete the country club ambiance in the Connoisseur Club cigar lounge. Additionally, the flooring on the Deck 6 Promenade will be replaced with new teak.
Offering an expansive menu of invias Mariner guests will be ensconced in new elegantly appointed suites, featuring décor such as the Regent Elite Slumber bed with plush, padded leather headboard, and enjoy incomparable views of the mesmerizing sea and passing landscape from their private balcony or sitting area, furnished with a stylish sofa, accent table and new artwork. All suites feature walk-in closets and oversized, marble-accented bathrooms with L'Occitane amenities.
New and Dramatic Regent Dining Experiences
New gourmet culinary experiences also will delight Seven Seas Mariner guests. The flagship restaurant Compass Rose will deliver a new sophisticated ambiance, with added dramatic flair created by grand crystal chandeliers, recessed ceiling lights, sleek, leather chairs ringing intimate tables, and plush cobalt blue drapes accenting the restaurant's oversized windows. Compass Rose guests will savor the recently introduced menu, which provides seemingly endless, customizable combinations, making it the largest specialty restaurant at sea.
Regent's new Chartreuse specialty restaurant also will be installed during the ship's refurbishment and debut a delectable modern French menu. Already a guest favorite and first introduced aboard Seven Seas Explorer, Chartreuse's menu of innovative French fare will be complemented with new furnishings, china, flooring and décor elements that together evoke memories of a fine Parisian restaurant. Additionally, longtime favorite Prime 7 classic steakhouse will be reimagined with a new ultra-stylish design, featuring a vibrant blue and tan color scheme.
Regent Seven Seas Cruises is the world's most inclusive luxury experience with a four-ship fleet that visits more than 450 destinations around the world. Seven Seas Mariner's 2018 drydock refurbishment will conclude Regent Seven Seas Cruises' $125 million refurbishment program to elevate the elegance of the whole fleet to the standard set by Seven Seas Explorer. In early 2020, Regent will perfect luxury with the launch of Seven Seas Splendor. The cruise line's fares include all-suite accommodations, round-trip business-class air on intercontinental flights from U.S. and Canada, the largest collection of free, unlimited shore excursions, unlimited internet access, highly personalized service, exquisite cuisine, fine wines and spirits, prepaid gratuities, ground transfers and one-night, pre-cruise hotel package for guests staying in Concierge-level suites and higher. For more information about the world's most inclusive luxury experience, or to make a reservation, please contact a professional travel agent, visit the Regent Seven Seas Cruises website, or call 1-844-4REGENT (1-844-473-4368). For the latest news, please visit the Regent Seven Seas Cruises News page; like the line's Facebook page; and follow @RegentCruises on Twitter.
Reinventing Travel: FlixBus Celebrates Five Years of Booming Business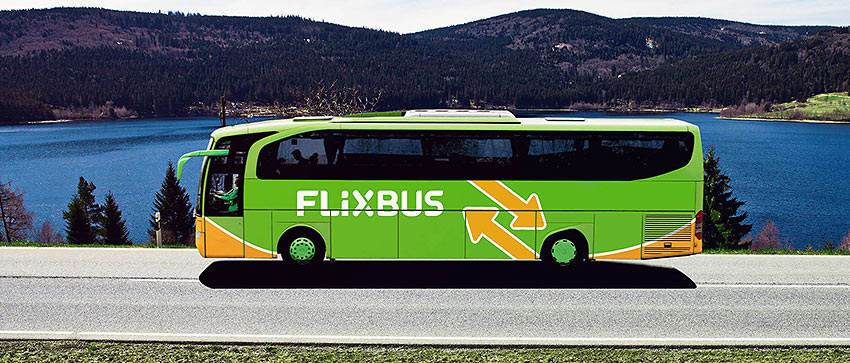 Five years ago, inspired by the deregulation of the German bus market, the first FlixBus hit the road with a goal of providing green and smart mobility for everyone to experience the world. Today, over 100 million people have travelled across Europe with FlixBus, disrupting the traditional view of long-distance travel and supporting the shared mobility trend.
The success of FlixBus spans multiple demographics, with 60 percent of users being females who choose the green buses as their preferred mode of shared mobility due to the safety, comfort and price point. Thirty-three percent of FlixBus customers are between 18 and 25 years old.
From German Startup to European Mobility Leader
FlixBus was founded in Germany by three young entrepreneurs, Jochen Engert, Daniel Krauss and André Schwämmlein, who had the vision of developing a completely new means of travel that was a blend of tech-startup, e-commerce and traditional transportation. Based on this vision, the company was launched with a unique business model in which FlixBus manages the technology, ticketing, customer service, network planning, marketing and sales, while its local SME partners are responsible for the daily operation of buses.
FlixBus currently operates with 250 bus partners throughout Europe, many of which are small, family-run businesses. This cooperation has spurred job creation by adding 7,000 drivers across Europe.
FlixForward in 2018 
FlixBus will continue to expand in 2018, both via markets and product offerings. By the end of the year, the bright green buses that are now a common sight throughout Europe will hit the roads in the United States, providing an alternative travel option to Americans. Within Europe, FlixBus will continue to add destinations and even more connectivity within its already extensive network.
Much of the FlixBus success can be attributed to digitalization and product innovations, which will also continue to improve, including the FlixBus App, mobile ticketing, free onboard WiFi, seat reservations and real-time GPS Live Tracking. These technological advancements, along with the comfort, reliability and reasonable prices associated with the FlixBus brand, have made bus travel attractive to wider demographic.
Above all, although FlixBus passengers have already travelled to the moon and back 22 times carbon-neutrally, they continue to support the most efficient and climate-friendly means of travel every time they board. FlixBuses are demonstrably efficient in terms of fuel consumption, emitting an extremely low level of greenhouse gases. Three-fourths of FlixBus users reach their bus stop via foot, bicycle or public transportation; customers can also choose to offset the CO2 emissions with a small addition to their ticket price.
"For the last five years, FlixBus has been changing the way people travel in Europe," said André Schwämmlein, FlixBus co-founder and Managing Director. "Over the next five years, we plan to offer the FlixBus green experience to more and more people, all over the world."
Can't Be Topped: Neapolitan-Style Pizza Making Wins UNESCO Heritage Status
Courtesy Amy Held, NPR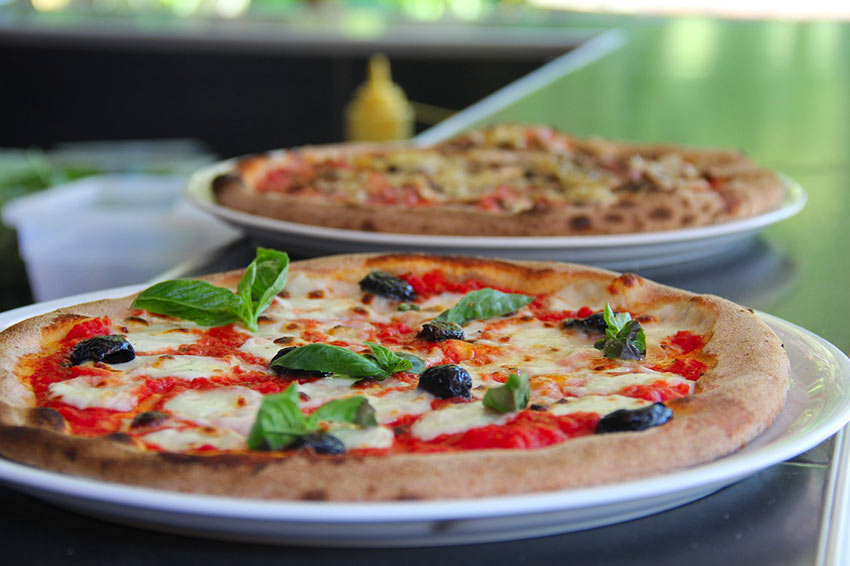 When a UNESCO World Heritage Site comes to mind, perhaps it has the natural splendor of the Great Barrier Reef or the imposing mastery of the Pyramids of Giza. Now one may look no further than the humble pizza for world heritage status. No, not the frozen kind, the old-school kind baked in a wood-fired oven. Recently, Pizzaiuolo, the art of Neopolitan pizza-making, was added to UNESCO's Representative List of the Intangible Cultural Heritage of Humanity. UNESCO says the designation is meant to safeguard and raise awareness about forms of cultural heritage — often passed down from generation to generation — before they die out.
Pizzaiuolo is more than a slice of sustenance, it is a form of artistry with a deep history baked right in. Pizzaiulo "fosters social gatherings and intergenerational exchange" and the "Pizzaiuoli (pizza-makers) are a living link for the communities concerned," says UNESCO (the United Nations Educational, Scientific and Cultural Organization).
The practice of pizzaiuolo consists of a few stages: first the dough (water, flour, salt and yeast) must be kneaded by fist for at least 15 minutes, then allowed to rest and rise for 12 hours. Next balls or panetti are formed and left to rest some more. Then the dough is stretched and beaten into a circle. Finally the toppings are added, and the pizza is placed in the oven and rotated with a pizza shovel to ensure uniform baking. Two minutes is all it takes.
The Naples-based Associazione Verace Pizza Napoletana (True Neapolitan Pizza) will only issue its trademark to restaurants that follow even more stringent guidelines. But the result should be a pizza for the senses with "the flavor of well-baked bread. The slightly acidic flavor of the densely enriched tomatoes, mixed with the characteristic aroma of the oregano, garlic or basil ensures that the pizza, as it comes out from the oven, delivers its characteristic aroma."
Pepperoni and pineapple lovers are out of luck. The association says only two kinds of pie are authentic: marinara pizza with tomato, oil, oregano and garlic and margarita pizza with the addition of cheese and basil.
Pizzaiuoli can take it to the next level by stretching and tossing the pie in a doughy display of acrobatics at international competitions.
Neapolitan pizza has a thin crust. The edge of the crust, when baked, grows larger. It looks like a bicycle tire.
When news of the UNESCO recognition broke in Naples, pizza-makers handed out free slices on the street to celebrate, according to the BBC. Two million people had reportedly signed a petition supporting the piazzaiulo application.
"After 250 years of waiting, pizza is humanity's heritage, its intangible heritage," Neopolitan pizza maker Enzo Coccia told the BBC.