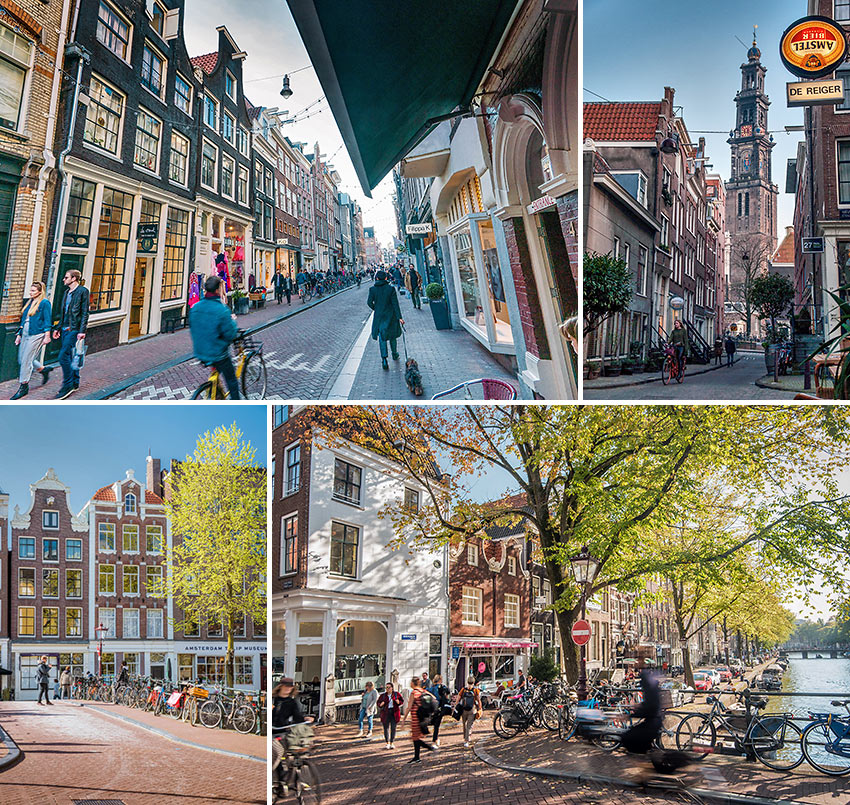 I had only two days' layover in Amsterdam and wanted to make the most of it. I had a long list of "stuff" to see and do, destinations that I had not had the time to see and experience the year before, when I had a short trip to this charming city of canals, tulips, and bicycles, among its many draws.  It was my fourth or fifth trip to the Netherlands and I still had not made it to — heavens! — the Museum of Bags and Purses (Tassenmuseum Hendrikje), which somehow, despite its being tops on my list, had eluded me for one reason or another on past visits.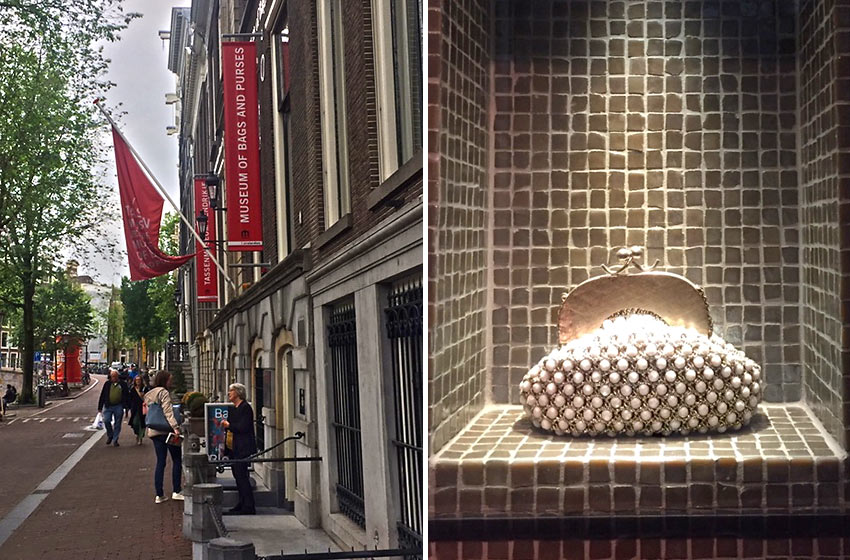 And this time around, having read Jessie Burton's novel The Miniaturist (and having seen the PBS mini-series of the same name), I desperately wanted to see Petronella Oortman's miniature house — a cabinet doll house, presented to her as a wedding gift from her husband, Johannes Brandt — which has a place of honor on a little stage-like platform at the Rijksmuseum. The house is a marvel and it's hard to believe it is a true, detailed mini-model of Petronella's home; indeed, both Oortman and her husband were real people, in the late 17th century — early 18th century in the Netherlands; for the wealthy, having a miniature replica of their homes was a status symbol.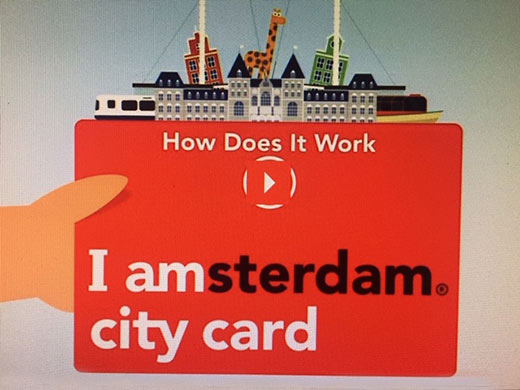 In order to make my trip efficient and easy — and to save a couple of dollars — I opted to purchase the Amsterdam Card, officially known as I amsterdam City Card, which you can buy on line even before a trip, or once in Holland, at the I amsterdam Visitor Centre at Schiphol Airport; in the I amsterdam store inside the Central Station; and at the I amsterdam Visitor Centre across from the Central Station. Additionally, it is available at many hotels, museums, canal cruise companies' ticketing offices, tourist agencies, and GVB ticket offices (Amsterdam's pubic transport company).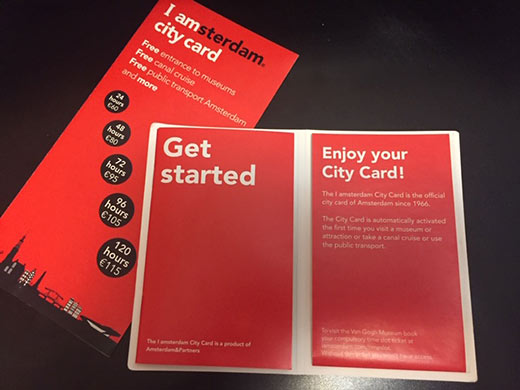 Passes are available for 24-, 48-, 72-, 96-, and 120-hours, in other words, for one-, two-, three-, four-, and five-days' duration; they are priced, accordingly, at 65, 85, 105, 120, 130 Euros and occasionally, you might find a somewhat reduced price with a few Euros knocked off the tariff.  (As of this writing, the 120 and 130 Euro cards are each on sale, for 115 and 125 Euros, respectively.)
Is a City Card really worth it? Well, for me it certainly was.  I took many trams, so I saved significantly on transportation, all managed by the Amsterdam GVB.  (A two-day pass for transportation alone is 13.50 Euros, but it's included with the City Card.)  At the Rijksmuseum, I avoided the 20 Euros entry fee, and at the Tassenmuseum, I skipped the 12.50 Euro tariff.  Add to that the entry prices for the Jewish Cultural Quarter (17 Euros), the Stedelijk Museum (18.50 Euros), and a ticket for a canal cruise (17 Euros). And if I'd had time for the Diamond Museum (10 Euros) and the Amsterdam Tulip Museum (5 Euros), I really would have made out like a proverbial bandit.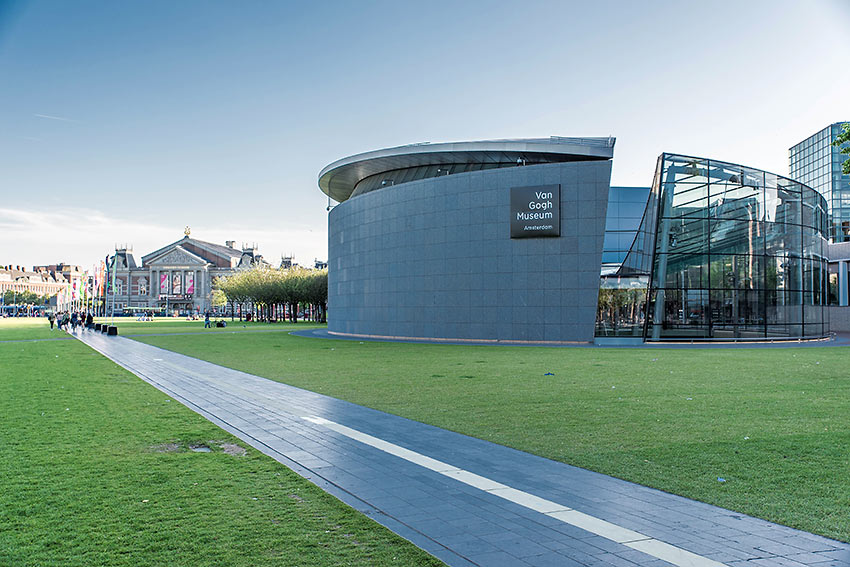 Bottom line, if you are planning a lot of gallivanting about and you are sure you're going to visit museums, then the card is definitely worth it for you. Additionally, there are discounts on bike rentals (see Amsterdam like a native), music events, and food and drink. So, yes, it's worth checking out before you leave to determine if you'll come out ahead.  Above all else, it made all my peregrinations simple. And it will do the same for you.
© 2020  Ruth J. Katz All Rights Reserved