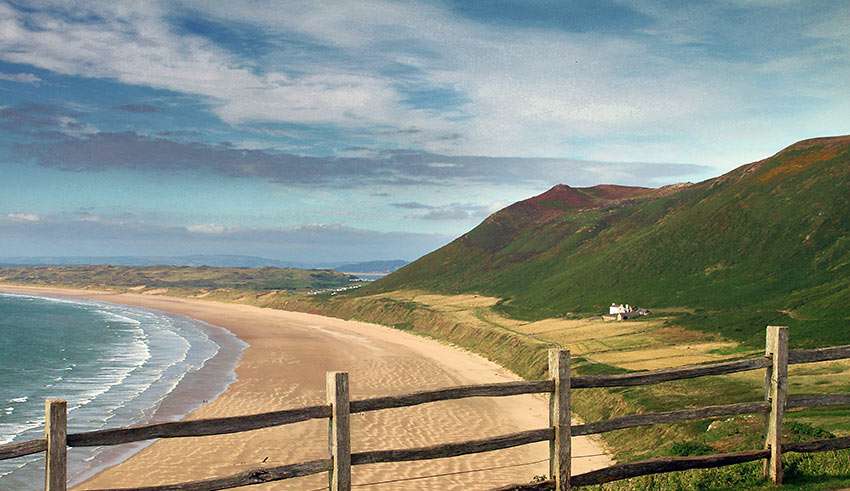 The Dylan Thomas Trail on the Southwest Coast of Wales. Photo courtesy of Deb Roskamp
In My Life
There are places I'll remember
All my life, though some have changed
Some forever, not for better
Some have gone, and some remain
All these places had their moments
With lovers and friends, I still can recall
Some are dead, and some are living
In my life, I've loved them all
– John Lennon & Paul McCartney
A pilgrimage is defined by Oxford Dictionary as (1) A journey to a holy place for religious reasons, or (2) Journey to a place that is connected with someone or something that you admire or respect. I fear I fit into category two, but with a slight twist:  pilgrimages to new places that have opened my eyes and colored my thoughts as I traversed across the globe. Indeed, the following are places I will always remember in my life.
Dylan Thomas – Laugharne, Wales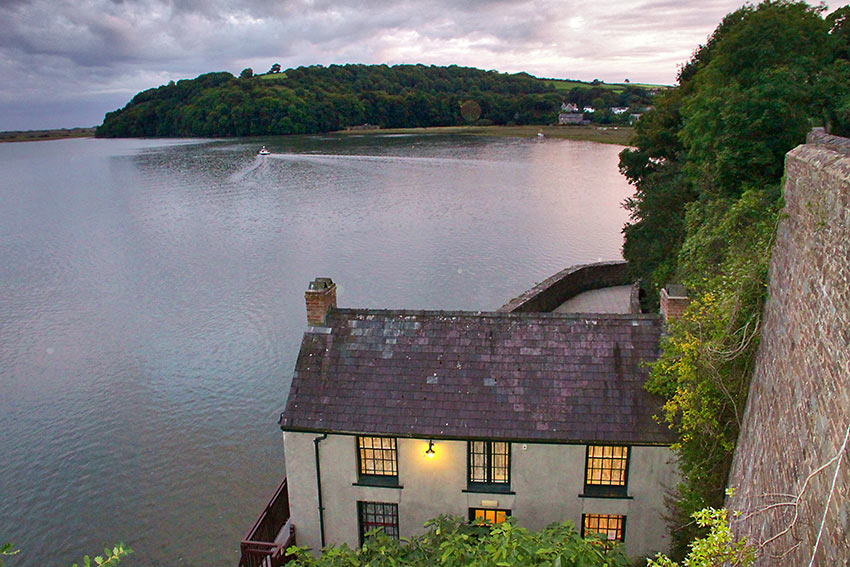 "I was born in a large Welsh industrial town at the beginning of the Great War:
an ugly, lovely town (or so it was, and is, to me)."
– Dylan Thomas
No artist commands a deeper place in a Walesian's heart than poet and writer, Dylan Thomas. Born in a middleclass home in Swansea, Wales in 1914, Thomas moved often in his young life, with his work conveying a unique bond with the people and places on the South West Coast of Wales. A converted boathouse in Laugharne is where he spent the last four years of his life with his wife, Caitlin, and their three children. In an adjacent cliff side Writing Shed he wrote his famous play for voices, 'Under Milk Wood,' along with many of his major works: 'And Death shall have No Dominion,' 'Fern Hill,' 'The Hunchback in the Park' and 'Portrait of the Artist as a Young Dog.' A short walk away is the Brown's Hotel, where Dylan would stop for a daily pint after visiting his dying father at a nearby hospital, which led to 'Do not go Gentle into that Good Night.'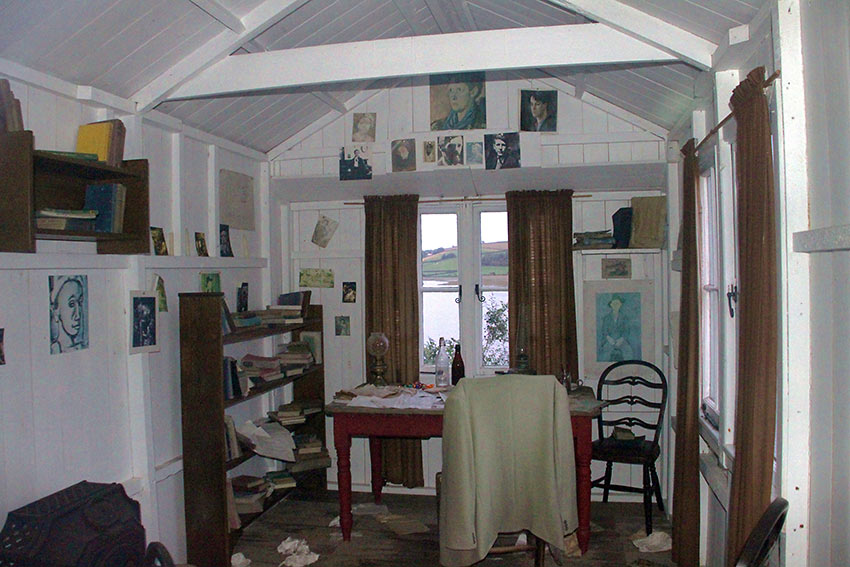 Spread across Southwest Wales, the Dylan Thomas Trail showcases quaint small towns, and remarkable land and seascapes which inspired Thomas. The Gower Peninsula features the fishing village of Mumbles and the stunning beach of Rhossili, where Dylan would camp and often walk the Gower cliffs. Two of his best loved short stories, 'Extraordinary Little Cough' and 'Who Do You Wish Was With Us?' are set in ethereal Rhossili. If you'd like to hike further, the 870 mile long Wales Coast Path spans the entire length of the Welsh coastline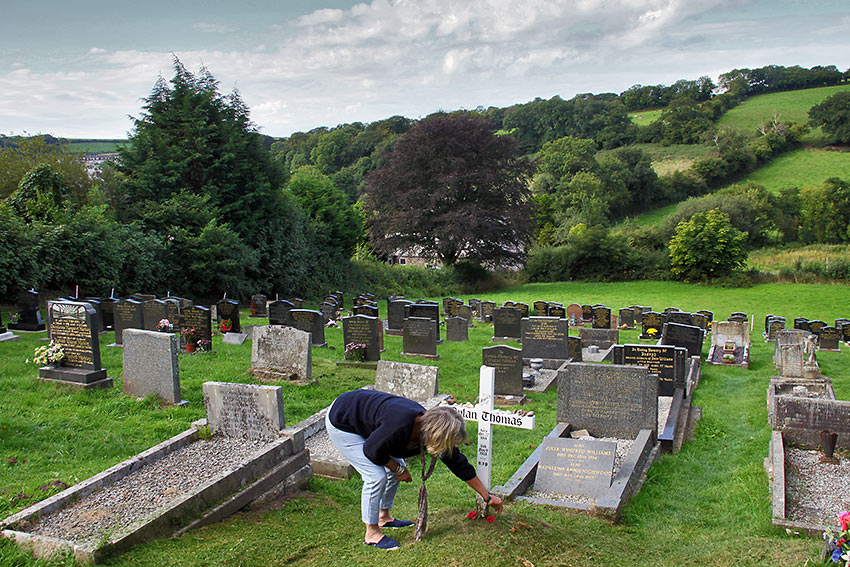 Dylan collapsed outside the White Horse Tavern in New York after having given a reading across the street. He had drunk 18 glasses of whiskey, and died shortly after. His death was mourned by the world's literary community. His final resting place is signified by a simple white cross in Laugharne's cemetery. Years later when fellow Walesian actor Richard Burton died, he was buried with a copy of Dylan's Collected Poems on his chest.
Antoni Gaudí – Barcelona, Catalonia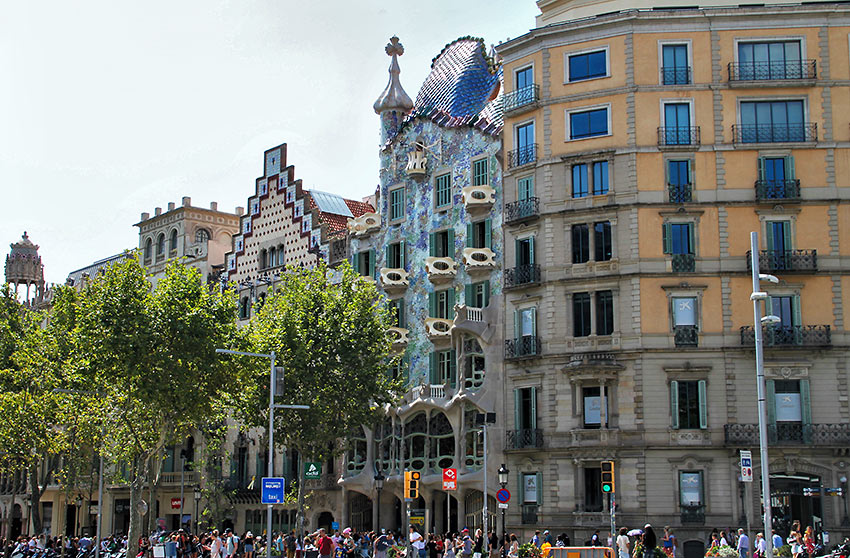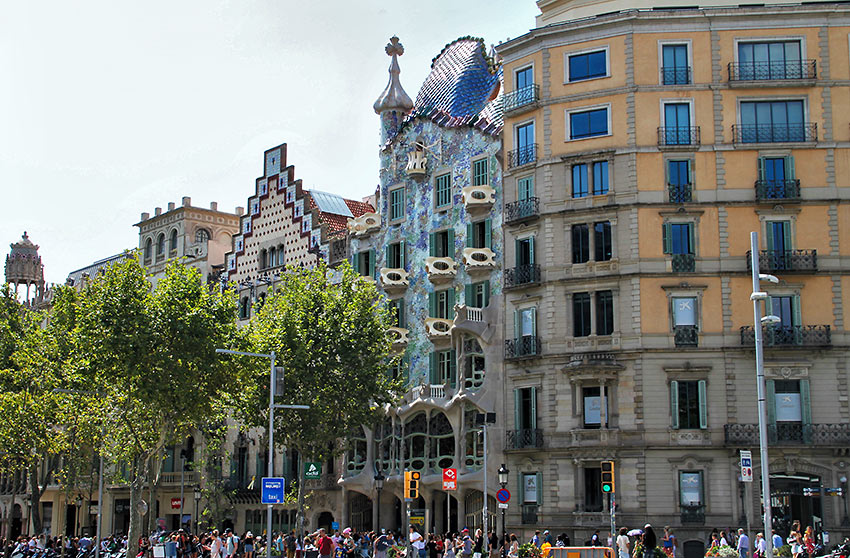 Those who look for the laws of Nature as a support for their new works
collaborate with the creator.
– Antoni Gaudi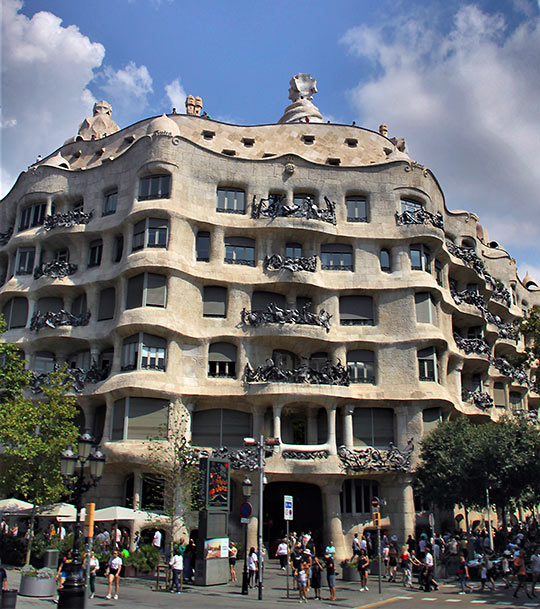 Spending 16 hours was far too little time to explore the enthralling  metropolis of Barcelona, the capital of Spanish Catalonia. Peopled by 1.6 million stylish and sophisticated Barcelonés, I was greeted with grand boulevards and welcoming pedestrian malls which wandered to the waterfront. I was particularly enchanted by the cityscape that reflects the lifelong work of Barcelona architect, Antoni Gaudí (1852 1826), considered the greatest exponent of Catalan Modernism. As a proud Catalander, he refused to speak Castilian and seldom left his beloved Catalonia. Gaudí's architecture illustrates his profound passion for nature and devotion to religion. Still ahead of his time, he integrated used ceramic pieces, stained glass and wrought ironwork into his architectural style. Seven of his works have been declared UNESCO World Heritage Sites, and include the still-incomplete Sagrada Família, the most-visited monument in Spain. A visiting bishop once asked him, "Why do you trouble yourself so much about the tops of the towers? After all, no one will ever see them." "Your Grace," replied Gaudí. "The angels will see them." His faith in the Roman Catholic Church intensified towards the end of his life, with his living in a squalid room at Sagrada Família, frantically attempting to finish his astonishingly masterpiece. Still dressed in his work clothes, he would venture out for walks in nature. In 1926 he was tragically run down by a streetcar. Gaudí desperately waved for assistance from passing vehicles, but was dismissed as a ragged beggar, and died shortly after. Today he is often times referred to by his nickname, "God's Architect."
Frida Kahlo and Leon Trotsky – Coyoacán, Mexico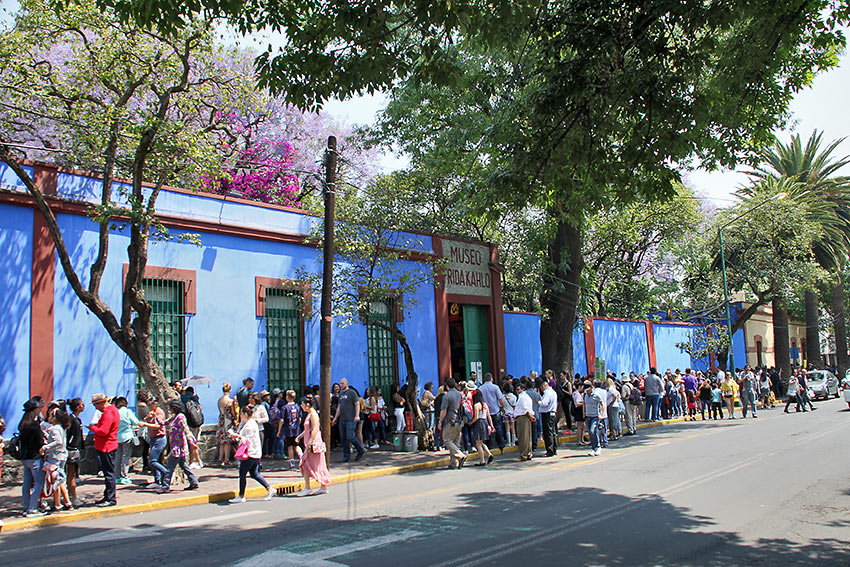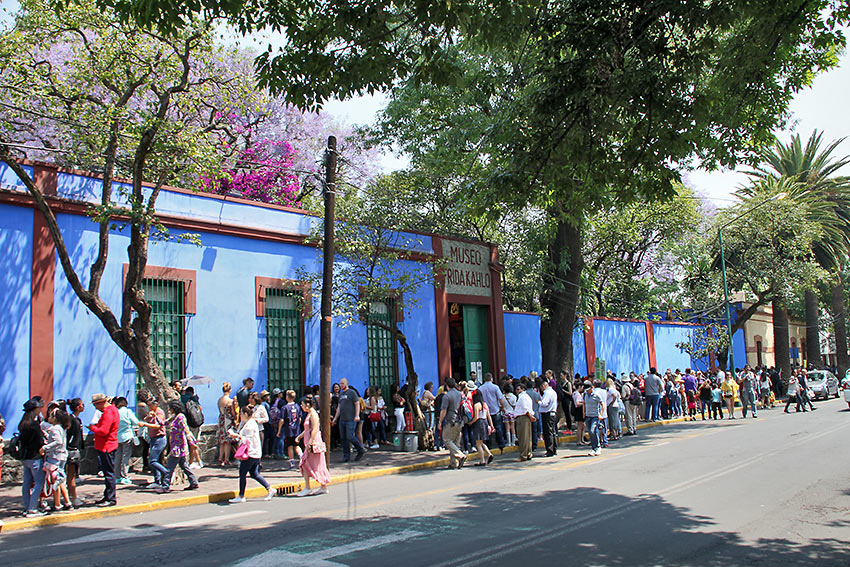 I am not sick. I am broken. But I am happy to be alive as long as I can paint.
– Frida Kahlo
Coyoacán, Mexico was once a serene  village on the outskirts of Mexico City. The urban sprawl  of Mexico City reached Coyoacán in the mid 20th century, but city fathers preserved the former village's historic center, maintaining its colonial layout, plazas, narrow streets and structures built from the 16th to the early 20th centuries. This is where Coyoacán's most popular destination rests: Museo Frida Kahlo. Born Magdalena Carmen Frieda Kahlo y Calderón on July 6, 1907, the museum is housed in her place of birth, which now celebrates her life and works of art. Painted in vibrant cobalt-blue colors (known as the Blue House locally)  the house is also was where she lived all of her life, and contains important paintings, including Viva la Vida, Frida and Caesarean and Portrait of my father Wilhelm Kahlo, along with canvases by husband and fellow communist, Diego Rivera. They were both heavily influenced by Mexicanidad, a romantic nationalism that had developed in the aftermath of the 1910 Mexican Revolution. The Mexicanidad movement's mantra was to challenge the "mindset of cultural inferiority" created by colonialism, placing special importance on indigenous cultures. The museum also displays Kahlo's workspace, Mexican folk art, pre-Hispanic artifacts, photographs and memorabilia. Frida has become the poster child for Mexico Tourism as much for her work as well as for spiritedly overcoming the adversarial conditions of her life; childhood polio, a tragic streetcar accident which left her in a hospital for years, acceptance as an artist due to her gender, and the two tumultuous marriages with womanizer, Rivera.  Long before the term ever existed, Frida Kahlo lived her life as an art form, even selecting her daily wear down to the smallest detail.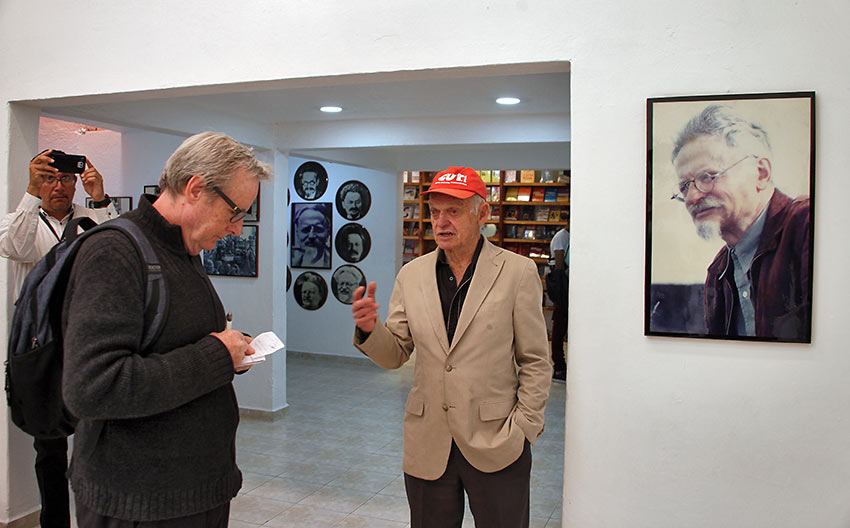 There are no absolute rules of conduct, either in peace or war.
Everything depends on circumstances.
– Leon Trotsky

The Leon Trotsky Museum is located just a few blocks away from the Museo Frida Kahlo. Trotsky was the second most important member of the original Russian Bolsheviks, and considered heir to Lenin. But was forced into exile,  and then hunted by the tyrannical Josef Stalin regime after he forced his way into power upon the death of Lenin. Trotsky was given political asylum, sponsored by Diego Rivera and Frida Kahlo. Along with his wife, he lived in the Kahlo house for a few years. A rumored affair, though, between Trotsky and Kahlo, led to the Trotskys  relocating to a new fortress-life home with watchtowers, as protection from any assassination attempts by Stalin's agents, in which they knew would someday come.  As I entered the museum I was told that I was to have a private tour by the museum's director. To my surprise, the museum director was none other than Trotsky's grandson, Esteban Volkov. A remarkably spry and dashing man in his early 90s with impeccable manners, Mr. Volkov had lived with his grandparents at age thirteen, and was wounded himself as a result of an earlier Stalin operative's failed machine gun assault. The bullet holes are still on the walls.  He walked me through the museum, patiently explaining in detail the history of photos from Trotsky's lifetime, his participation in the Bolshevik Revolution, family tree, books and newspapers, and the backyard where he planted vegetables, tended to his rabbits and is buried. The centerpiece of the museums is Trotsky's study where his iconic spectacles, papers and books are left in the exact position on the very desk where he sat when murdered with an ice axe, by a Stalin assassin who had posed as a friend of the family. Mr. Volkov ultimately raised his own family in the house, and then turned it into a museum on the 50th anniversary of the assassination of Trotsky.
The Barbary Apes – Gibraltar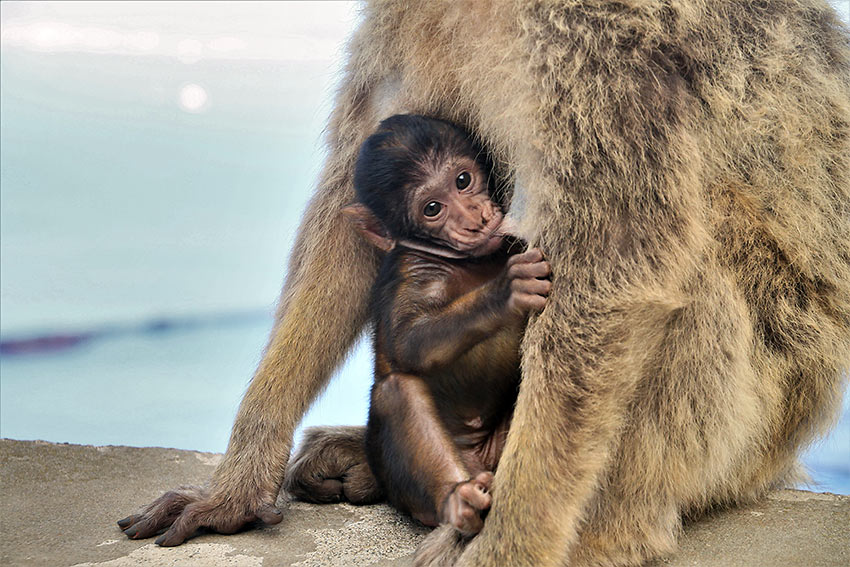 "The establishment of the apes on Gibraltar should be twenty-four,
and every effort should be made to reach this number as soon as possible
and maintain it thereafter."
– Winston Churchill
Churchill was obsessed with the continuance of the Barbary Apes, fearing that British rule over the Rock of Gibraltar during WW2 would end if they disappeared, a catastrophe that he would not tolerate. In the early days of the war, Winston Churchill had visited Gibraltar, and was disturbed that the population had dwindled down to only seven Barbary Apes. He immediately instructed that five new females be sent to the Rock. Churchill was well aware of the Gibraltar Ape's symbolic importance to the British people, and feared that the disappearance of the animals would have a detrimental effect on morale – which the British Empire needed plenty of when they stood alone against the Fascists in 1941.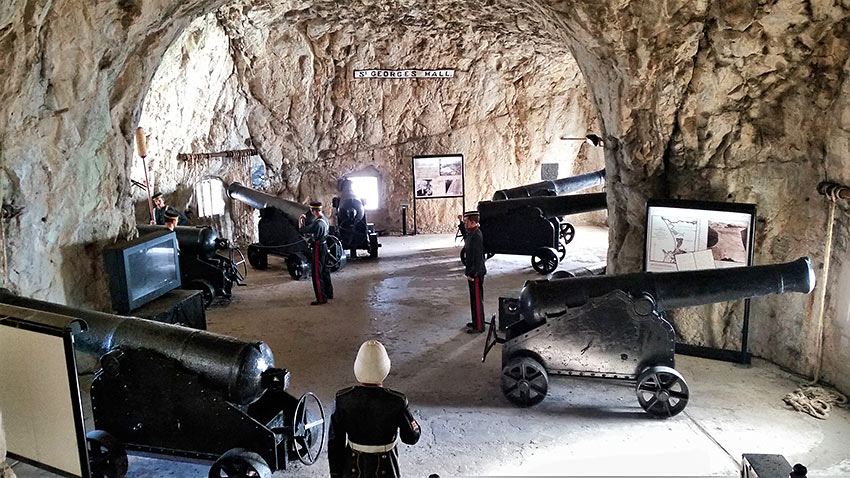 Currently 300 Apes in five troops occupy the Upper Rock area of the Gibraltar Nature Reserve. Due to being tailless species, they are often mistakenly referred to as Barbary Apes or Rock Apes, but, technically speaking, they are actually macaques (Macaca sylvanus). The cute little critters are inquisitive and have no fear of humans. Upon my arrival one jumped on the front of my car's window shield, and curiously looked me straight in the eye. The biggest tourist casualty is there apprehension of cameras. Foraging for food, though, seems to be their main goal, and they are known to even traverse the capital city below. As a British Overseas Territory, the Rock features 32 miles of tunnels, initially designed as protection from Spanish and French forces in their attempt to take Gibraltar back from the British, when they were at their weakest during the American Revolution.  At the early stages of what was to be a surprise attack, the monkeys were disturbed in the night and let out howls, alerting the British garrison to the upcoming enemy assault. This led to the popular saying, "As long as the Apes remain on the Rock, so will the British."