Impeachment Trial a 'Teachable Moment' for History Teachers
Teachers weaving the trial into lessons about the constitution, democracy
Courtesy Ali Tadayon, Journalism Resident at Edsource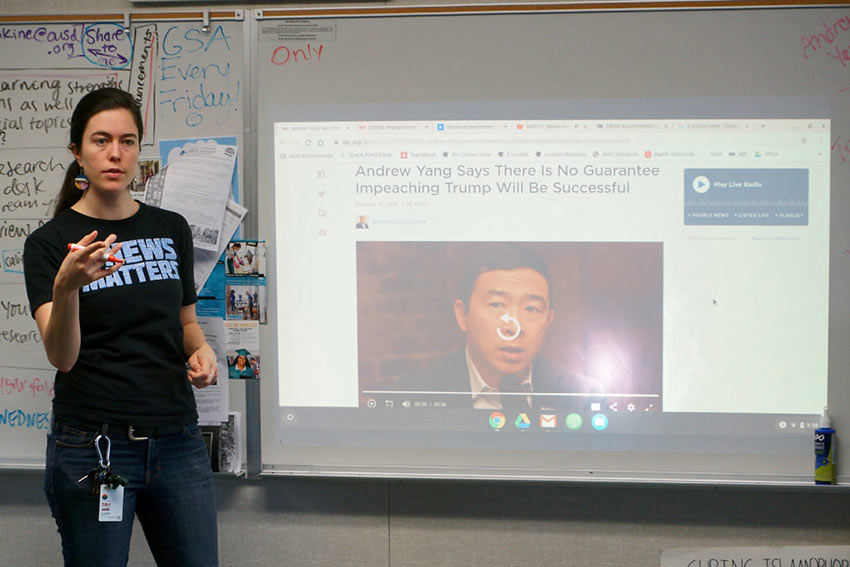 For the first time in more than two decades, teachers have the opportunity to use the political drama of the impeachment trial to liven their lessons and teach history as it unfolds.
MORE
The Oldest Person in the World Turns 117
By Brigit Katz, smithsonianmag.com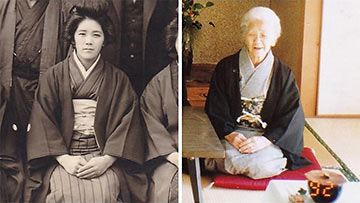 Last week, Kane Tanaka celebrated her birthday with a party at a nursing home in Fukuoka, Japan. Dressed in a gold kimono with a cluster of purple flowers tucked behind her ear, she enjoyed a big birthday cake.
"Tasty," she said after the first bite, as quoted by Reuters. "I want some more."
MORE
Predicting the Future of Travel in 2040
Allianz Partners' Futurology Report Predicts Airline Passenger Numbers will Double, 'Faces' via Facial Pattern Recognition Systems Will Replace Passports and Boarding Passes
Courtesy Allianz Global Assistance
By the year 2040, international travel will be a faster, easier and more ecologically sustainable activity than ever before, according to a report commissioned by Allianz Partners to help prepare for the travel-related needs of their customers in the future. Allianz Partners is a world leader in B2B2C assistance and insurance solutions, delivering global protection and care, and offers dedicated travel insurance services through the Allianz Travel brand.
MORE
Cruise Lines Pledge Australian Bushfire Relief Cash
Courtesy Travel Weekly UK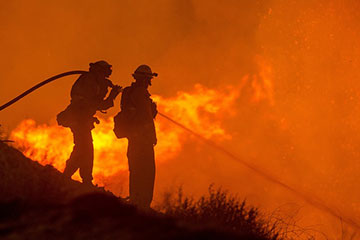 Carnival Corporation and Norwegian Cruise Line Holdings have both made donations to help support Australian bushfire disaster recovery efforts.
MORE
How to Plan an Antarctica Cruise Aboard These Luxury Ships
Courtesy Departures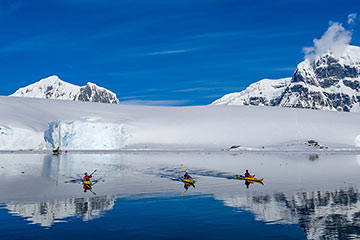 One of the best ways to experience the white desert is aboard a luxe Antarctica cruise.
MORE
English Pronunciation Isn't Easy But This Quick Primer Can Help You Get it Right
Courtesy Olivia Valdes, ThoughtCo
We all know the embarrassing feeling of discovering we've been mispronouncing a word for years. On the other hand, some words are so commonly mispronounced that the "correct" pronunciation sounds downright strange. Don't feel bad if you've been mispronouncing some of these tricky words. A living language like English evolves and thrives precisely because it's spoken every day.
MORE
Random Acts of Canine Kindness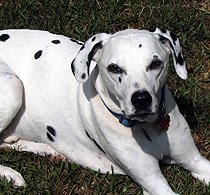 Cedric the Dog takes a well-deserved break after an ill fated attempt to shut down a white supremacist rally in Indiana.

You want a friend in Washington? Get a dog. – Harry S. Truman
MORE Dog Quotations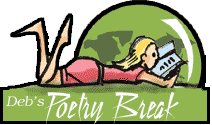 Mexico City Blues [113th Chorus]
Jack Kerouac – 1922-1969
Got up and dressed up
and went out & got laid
Then died and got buried
in a coffin in the grave,
Man —
Yet everything is perfect,
Because it is empty,
Because it is perfect
with emptiness,
Because it's not even happening.
Everything
Is Ignorant of its own emptiness —
Anger
Doesn't like to be reminded of fits —
You start with the Teaching
Inscrutable of the Diamond
And end with it, your goal
is your startingplace,
No race was run, no walk
of prophetic toenails
Across Arabies of hot
meaning — you just
numbly don't get there.
Send Deb your favorite travel poems
Purging Your Stuff Is the New Conspicuous Consumption
Inside the world of minimalism and tidying are the makings of a seismic shift in American consumerism.
Courtesy Leslie Patton
On a recent Saturday afternoon in downtown Chicago, Tara Latta's 36th-floor apartment with stunning river views is a complete mess. I'm watching the 39-year-old trying to jam the contents of a storage unit into her new one bedroom, and it doesn't appear to be going well. Her kitchen table is teeming with CVS receipts, unused thank-you notes, catalogs, utility bills and to-do lists. U-Haul boxes are stacked halfway to the ceiling. The counters are overflowing with tea cups, mixing bowls and water bottles.  But all is not as it seems. Latta is in the midst of her second of three, five-hour sessions with tidying consultant Kristyn Ivey.
MORE
Secrets the Cruise Lines Don't Tell You
Courtesy Erika Silverstein, Cruise Critic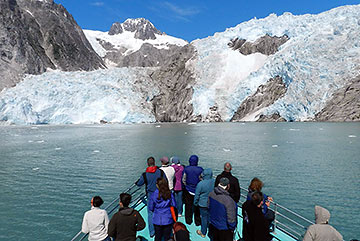 Cruise ship life can be a little mysterious. Your choices aren't always spelled out in black and white. The more you cruise, the more you pick up on the unofficial secrets the cruise lines don't tell you — which give you more options, let you save money and generally allow you to have a better time onboard.
MORE
Newly Discovered Treasures Came From the Same Sunken Ship That Carried the Controversial 'Elgin Marbles'
The "Mentor," a vessel owned by the notorious Lord Elgin, sank in 1802 while carrying panels and sculptures looted from the Parthenon
Courtesy Jason Daley, smithsonian.com
In September 1802, the H.M.S. Mentor sank off the coast of Avlemonas, Greece, sending 17 crates of antiquities tumbling to the bottom of the Mediterranean. More than 200 years later, the Greek Ministry of Culture reports, marine archaeologists tasked with exploring the wreck have recovered gold jewelry, cooking pots, chess pieces and an array of other artifacts connected with the trove.
MORE
Anna Karina: The French New Wave Icon, Has Died at Age 79
Anna Karina, the Danish-born actress who became a symbol of  La Nouvelle Vague in Jean-Luc Godard's seven 1960s films, died last month in Paris. Her death was confirmed by France's culture minister, who said the cause was cancer.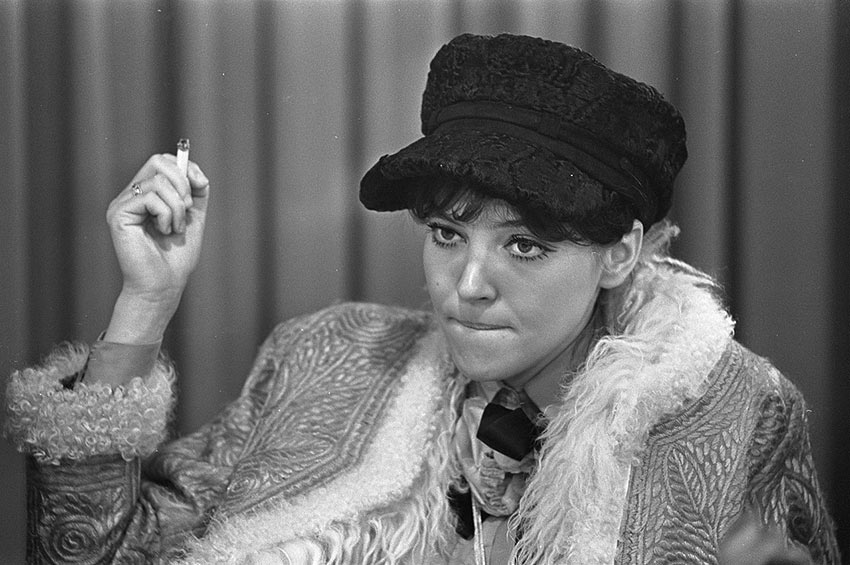 MORE
Film Comment 's 10 Best Films of the Decade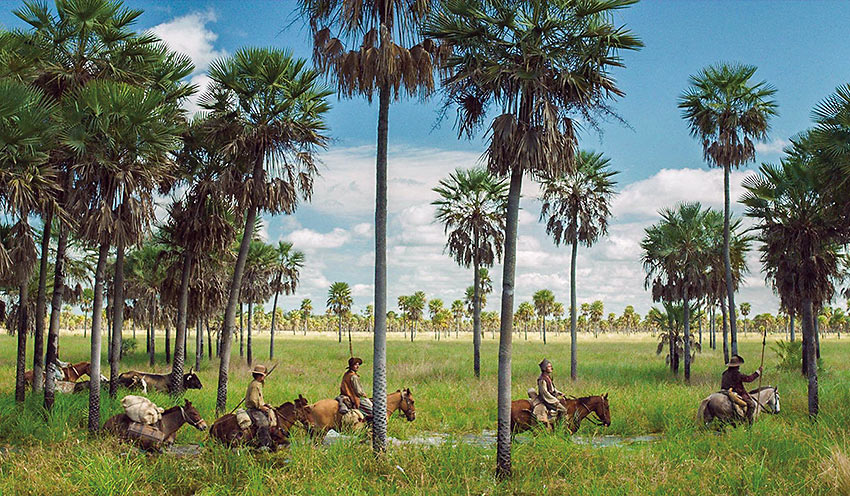 In the last decade, filmmakers pushed cinema to new and strange heights, shaping time and images and telling stories in novel ways.
Without further ado, here is Film Comment's top ten films of the last decade.
MORE
Australia's Fires May Have Implications for Cruise Tourism
Courtesy Maritime Executive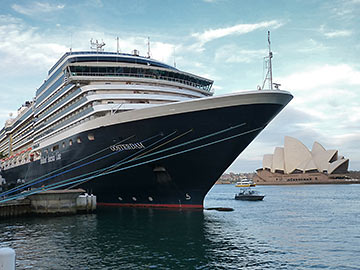 The devastating fires affecting southeastern Australia are having an effect on cruise itineraries as well. The damage has already led to alterations for several voyages and may affect more.
MORE
Skeletons Unearthed in Connecticut May Belong to Revolutionary War Soldiers
By Theresa Machemer, smithsonianmag.com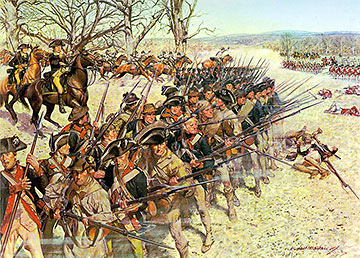 Construction workers renovating a home in Ridgefield, Connecticut, last month were surprised to discover human bones under the property's foundation.
MORE
The Trial of Joan of Arc
By Kat Eschner, smithsonianmag.com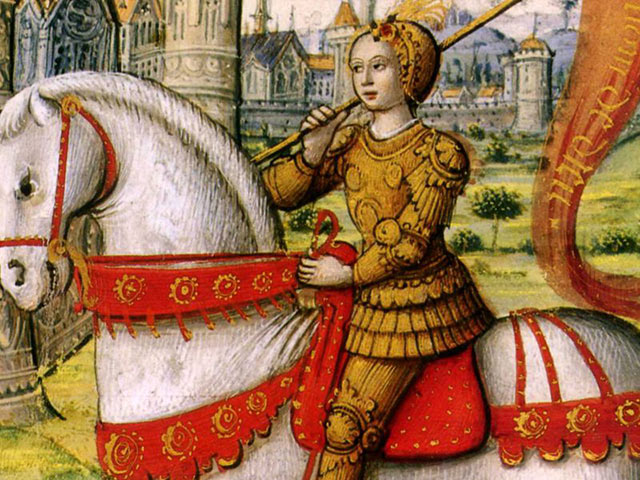 In January of 1431, the preliminary trial of Joan of Arc began. After leading the French army in battle against England, Joan underwent trial and was accused of witchcraft and heresy and burned at the stake by the English and their allies. It's been almost 600 years since the trial and execution of Joan of Arc, and her memory hasn't faded. From novels, plays and movies to scholarly books and endless theories about how she heard the voices that led her to lead an army, her story has been regularly re-explored by generations in France and elsewhere. Here are a few reasons we can't forget Saint Joan.
MORE
Should You Be Skipping Breakfast to Lose Weight?
By Malia Frey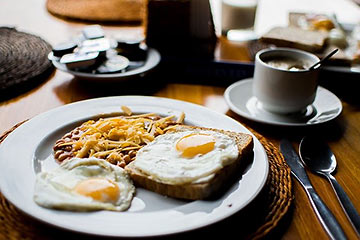 You've probably heard that breakfast is the most important meal of the day. But many smart dieters are skipping breakfast to lose weight. It's true. For some people, not eating breakfast is actually a better way to slim down. But this trick doesn't work for everyone.
MORE
Paris's Museum of Art and History of Judaism Appoints Geoffrey Weill Associates for Public Relations
Located in the magnificent 17th-century Hôtel de Saint-Aignan in the Marais neighborhood of Paris, the Museum of Art and History of Judaism (Musée d'art et d'histoire du Judaïsme – known as "mahJ") has appointed Geoffrey Weill Associates to widen its awareness in North America.
MORE
How to Block Spyware From Snooping on You
Courtesy Brenna Miles, Lifewire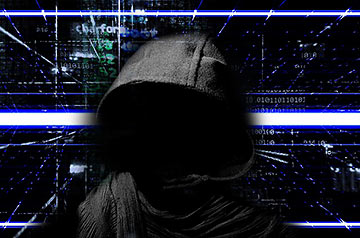 It's rather easy to define spyware, which is a type of malware that tracks your internet activity in order to gather sensitive information such as credit card numbers or demographics. Most of the time, spyware works in the background of a device, invisible to the unsuspecting.
MORE
10 Crowd-Free Alternatives to America's Most Iconic National Parks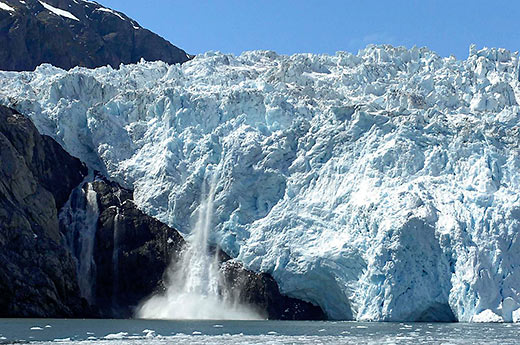 For every national park swarmed by visitors, dozens of state and federal preserves, parks, and monuments go relatively untraveled.
MORE
10 Mediterranean — Gifts for the Food Lover in Your Life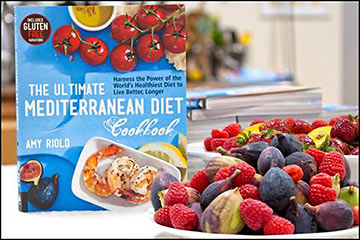 More than a mix of rich history, gorgeous beaches, and warm blue waters, the countries along the Mediterranean Sea and their people have a history of living longer and healthier lives and you can too! By simply following a Mediterranean diet rich in olive oil, nuts, beans, fish, fruits and vegetables, even drinking wine with meals, you can prevent diseases and prolong your life.
MORE
Protect Yourself Against Airport Checkpoint Theft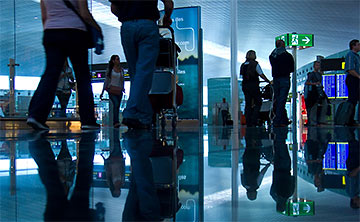 Airport theft is becoming a major problem for travelers, so make sure to get to your destination with all your items intact.
MORE
How to Renew a Passport in 24 Hours
Courtesy Shannon McMahon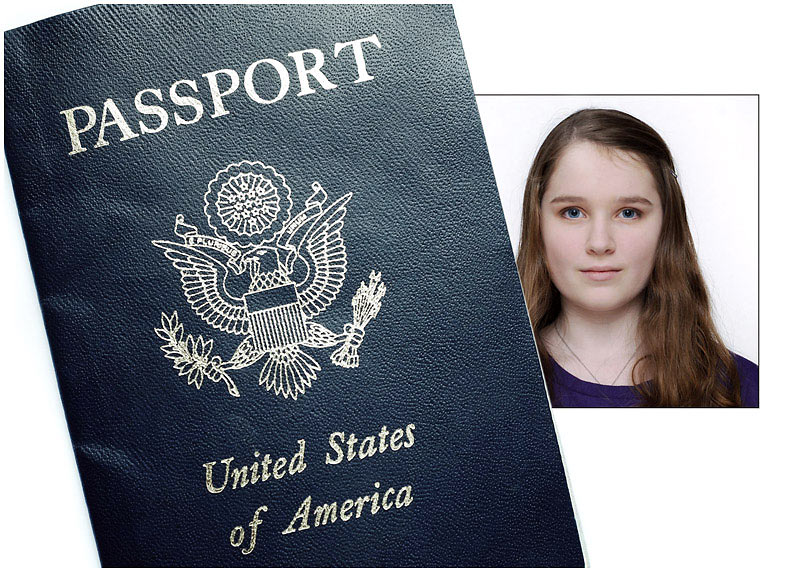 By partnering with an existing service called RushMyPassport, FedEx is facilitating a nationwide solution for those who need very fast passport renewal.
MORE