Traveling Boy has been addressing the theme of patriotism in America due to the alarming spread of the C-19 pandemic in  our nation. Most of our readers felt that being a good U.S. citizen was the act of sacrificing for the betterment of others. Sadly, with recent statistics of the C-19 pandemic shooting up like a rocket, many of our bad citizens are not adhering CDC guidelines.  With the current U.S. executive office not offering a clear, united front to deal with the virus — in fact, doing just the opposite by making it a polarizing political tool — some citizens actually believe it is their constitutional right to spread the virus to our most vulnerable. Yet, with our Canadian Cousins across the northern border, the pandemic has flattened like a discarded tire.  Why is this?  And why are our two nations, which both began as British colonies, so different from one another?  A group of Canadian linguists from McMaster University published a study in the journal PLOS ONE that shows Canadians disproportionately use polite and positive language on the social media platform, while American tweets are characterized by negative words and profanity. T-Boy writer James Boitano, in a powerful study of our two nations' differentness, concluded: USA = Revolution; Canada = Evolution. I recall a story from Saskatchewan actor, Kiefer Sutherland, where he was daydreaming while walking down a Hollywood sidewalk, and accidently bumped into a parking meter.  His response to the parking meter: Excuse me.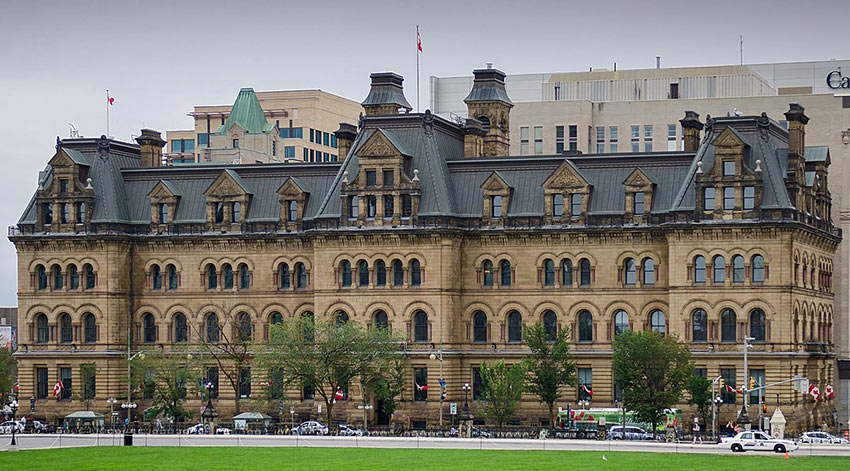 So, with Canada Day just passing our door, we thought this would be an appropriate time to ask a group of our illustrate Canadian friends, all connected to the world of travel, one question: Who is their favorite Prime Minister? It proved to be a good pathway for the beginning of dialogue between our nations. As can be expected their answers were both thoughtful and astute. And, to quote Canadian writer Will Ferguson in his affectionate, humorous book, "Why I Hate Canadians" — Why are they so damn nice?
The List: Canadians on their Favourite Prime Ministers
All are all flawed and none have a perfect record of victories but they worked conscientiously and for the people. — WC, British Columbia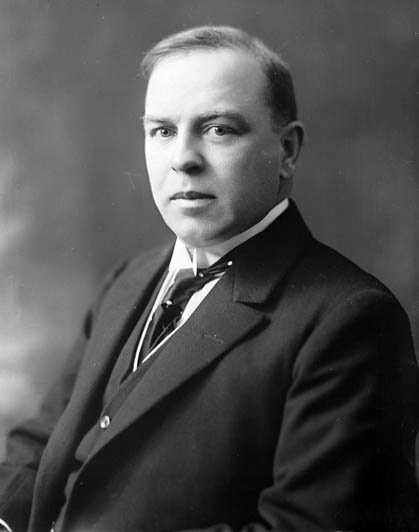 1. Mackenzie King
William Lyon Mackenzie King OM CMG PC (December 1874 — July 1950) was the dominant Canadian political leader from the 1920s through the 1940s. He served as the tenth Prime Minister of Canada in 1921–1926, 1926–1930 and 1935–1948. He is best known for his leadership of Canada throughout the Second World War when he mobilized Canadian money, supplies and volunteers to support Britain while boosting the economy and maintaining morale on the home front.
"First of all he was named after a true rebel who fought the ruling classes in the mid 1800's. William Lyon Makenzie was a hot headed Irish immigrant who really up-ended the political power structure of the day as well as being a newspaper publisher here in Niagara, Ontario. King was his grandson. He must have been good — he got elected 3 different times and was the PM during the Second World War. All that and he had almost no personality. He was described as 'cold and tactless' with few personal friends and never married. But he lead his party for 29 years in an effort to create 'social harmony' in Canada so he was obviously politically astute. However his enduring personal quality was a spiritualist who kept in touch with his deceased mother. Now that is unique!" — TC, Ontario
"Mackenzie King kept our little population country together at crisis. He was at the table with American President Roosevelt and Winston Churchill at Le Frontenac (Le Château Frontenac, historic hotel in Québec City) as a equal in planning Normandy attack that made us proud. We did not let them down with a victory at Juno." — JPD, Québec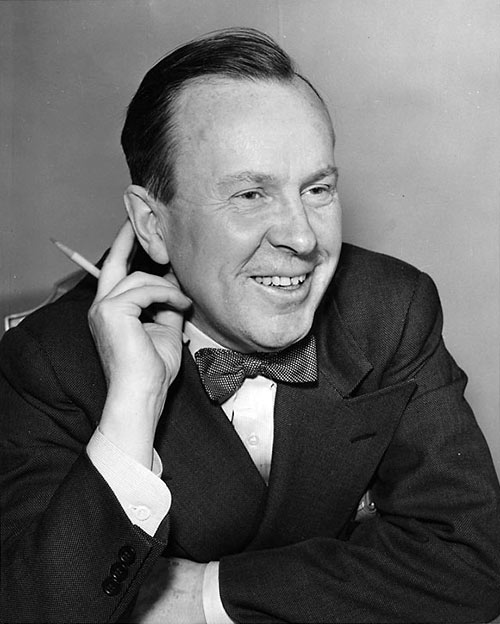 2. Lester B. Pearson
Lester Bowles Pearson PC OM CC OBE (April 1897 — December 1972) was a Canadian scholar, statesman, soldier, prime minister, and diplomat, who won the Nobel Peace Prize in 1957 for organizing the United Nations Emergency Force to resolve the Suez Canal Crisis. He was the 14th Prime Minister of Canada from 1963 to 1968, as the head of two back-to-back Liberal minority governments following elections in 1963 and 1965.
"Pearson introduced universal healthcare, the Canada Student Loan Program, the Canada Pension Plan, the Order of Canada, our now well recognized Maple Leaf Flag." — WC, British Columbia
"Lester Pearson was the complete package and cared deeply for the betterment of all Canadians regardless of race, religion and social class. His liberal reforms were a shining star for those who suffered from poverty and hunger with nowhere else to turn. My elderly parents were a living example of that. And for that alone, he will always be my favourite PM." — NM, Nova Scotia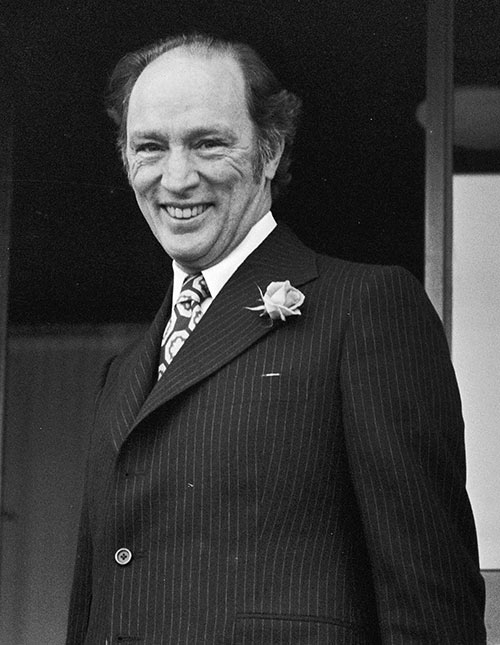 3. Pierre Elliott Trudeau
Joseph Philippe Pierre Yves Elliott Trudeau PC CC CH QC FRSC (October 1919 – September 2000) was a prominent lawyer, intellectual, activist in Québec politics and 15th Prime Minister of Canada and leader of the Liberal Party of Canada, between 1968 and 1984. Trudeau's outgoing personality caused a media sensation, inspiring "Trudeaumania," and helped him to win the leadership of the Liberal Party in 1968, when he was appointed prime minister of Canada.
"Pierre Trudeau was chiefly concerned with maintaining the unity of Canada and ensuring good relations between English and French Canadians. Trudeau — a determined anti-separatist — helped defeat the French separatist movement. In 1980 Trudeau began work on plans to reform Canada's constitution. The resulting Constitution Act of 1982 remains in place." — GB, Ontario
"Trudeau was hip and popular (as well as unpopular) and he cared. He was a political rock star. He used the F-word, put up his middle finger 🖕🏽 and called Reagan a two bit pipsqueak. He did not like Reagan. Reagan fell asleep at meetings." — WC, British Columbia
4. Justin Trudeau
Justin Pierre James Trudeau PC MP (born December 25, 1971) is a Canadian politician who has served as the 23rd Prime Minister of Canada since 2015 and has been the leader of the Liberal Party since 2013.Son of Pierre Elliott Trudeau, his experiences as a teacher, father, and advocate for youth have shaped his dedication to Canadians — and his commitment to make Canada a place where everyone has the opportunities they need to thrive.
"For your question, I would have to say my favourite Prime Minister is our current one, PM Justin Trudeau. I think he's done a fantastic job through this crisis and has made young people interested in politics again." — LF, Manitoba
"Justin Trudeau has brought vision and vigour to Canada in a changing world. His June speech honouring Nelson Mandela says it all, 'As we reflect upon the legacy of Nelson Mandela, we are reminded of the power of individuals to bring about change, and the responsibility we all share to make the world a better place.'" — JS, Ontario
5. Kim Campbell
Avril Phaedra Douglas "Kim" Campbell PC CC OBC QC (born March 10, 1947) is a Canadian politician, diplomat, lawyer and writer who served as the 19th Prime Minister of Canada from June 25, 1993, to November 4, 1993. Campbell is the first and only woman to hold the position. She was also the first baby boomer to hold that office, and the only Prime Minister born in British Columbia.
"Well, Kim Campbell wasn't in long but we finally had a female Prime Minister. That's a point of pride for us. Plus, I'm a tad biased as she was from my home province of British Columbia." — SM, British Columbia
"Probably not my favourite Prime Minister, but Kim Campbell was important for showing women that anything is possible. I believe she remains active today in the same cause." — KA, British Columbia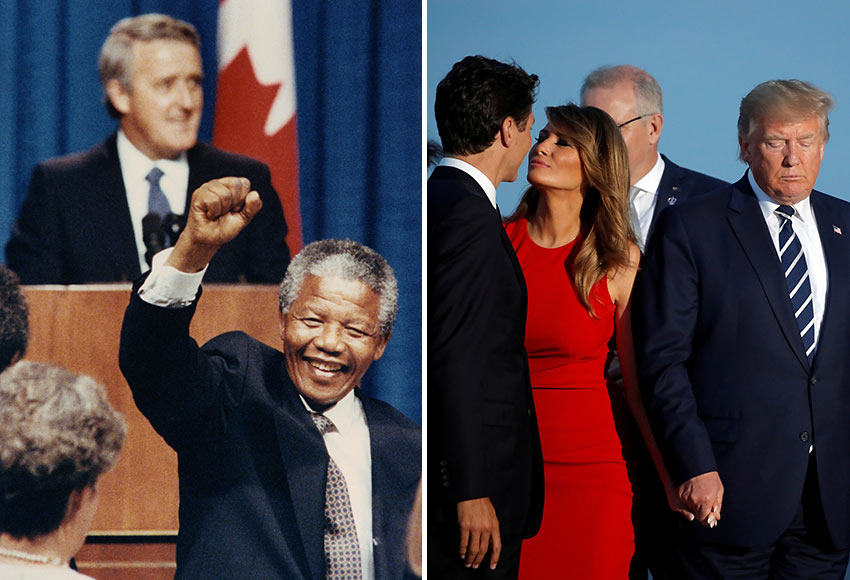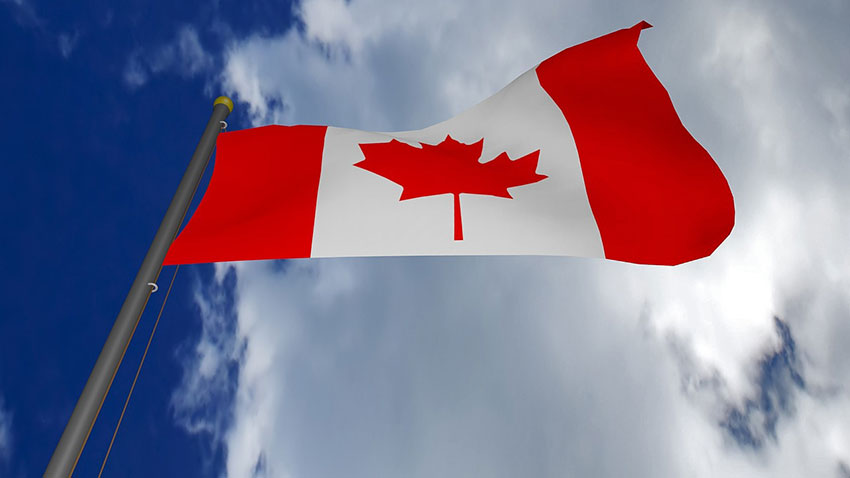 Thank you all, Canada, for your illuminating comments and participation in our poll. Our lonely and polarizing eyes look to you for guidance. Soon, I pray, that North America will be united as we fight this savage pandemic together. And let's keep the dialogue going; we can learn much from each other. Readers are welcome to reply with their own comments, which will be published in our next article. If you are so inclined, contact our editor: Ed@TravelingBoy.com. — Traveling Boy
Epilouge: C-19 Pandemic in Canada.
Canada has its hotspots — Toronto and Montreal, secondary Calgary and Vancouver. But, those were the 4 designated cities where international flights could enter the country until nearly the end of March, so it stands to reason they had travel-related infections at the beginning which mushroomed in to community and work place spread. Here in Manitoba we have had a total of 322 cases, 300 recovered, 22 active (none in hospital) and, thankfully, only 7 deaths and none since April. Our population is only 1.3 million, but still pretty impressive stats. Our provincial government locked down early and was very careful with the phases of re-opening. We're now in Phase 3 with most things open, amateur sports back on, restaurants at 50%. Basically just movie theatres, concert and professional sports venues are still closed.
We watch in horror as the virus explodes in the US. I must admit I can't even watch the news anymore as the numbers are just too depressing, the ignorance too upsetting. If I hear "Wearing a mask is against my civil rights" one more time…..!" I guess those same idiots don't wear seat belts, either?
— LF, Manitoba
C-19 Pandemic in the U.S.
My wife and I had planned a day of fun for U.S. Independence Day at Malibu's Zuma Beach, but found it was closed along with all other L.A. County beaches. Not a problem, we understand the theme of taking a couple steps backwards in a united front to defeat the deadly C-19 pandemic.  Yes, the arrow's shooting straight up in the states. Nevertheless my family is fine, but worry about my wife as a frontline worker who seems to be almost exclusively helping entire families inflicted due to gatherings.   Mask shaming is a thing of the past. Some bad citizens are actually verbally attacking those wearing masks, even throwing items at shop and restaurant employees who won't admit these self-absorbed people for not wearing them. Like California's rage driving laws, we are told to just ignore any form of confrontation. As the French say, "What can you do if a jackass kicks you?" We hope and pray that our bad citizens come to terms with this crisis, and realize that they and the Executive Office, who considers the pandemic a mere afterthought, are the problem. Together, standing united, we can fix it.
My wife's ancestral home county of Yakima, Washington (pop. 251,000) is off the charts with more cases by numbers than Seattle's King County (2,25 million).  Fortunately the state government is cracking down, instructed to issue fines for not wearing masks in public places, and steeper ones for businesses who allow them in. Time will tell if this form of hard love will be effective.
We remind ourselves that Covid-19 Direct Relief,  addresses the courage of health workers on the front lines, honoring them with meaningful support, and the people most at risk in this pandemic are cared for — regardless of politics, religion, or ability to pay.
DONATE to DIRECT RELIEF
— EB, California
Postscript: Covid News from Manitoba
Manitoba had its 13th straight day with no new cases (as of June 12). Total cases 325, recovered 314, hospitalized 0, deaths 7. I'm kind of anticipating a small spike now that we're well into Phase 3 with small gatherings allowed, minor sports back in action and visitors travelling in the western Canada/NW Ontario bubble. Our truckers are still crossing the border for essential supplies, so the drivers are at risk of infection. But, we have to keep essentials coming in. Hopefully the drivers can stay healthy. — LF, Manitoba
CANADA / USA Relationship open letter from Florida
US Judge Praises Canada: As The Best Neighbour America Has In The Whole World!
This is an open letter written by a Florida judge about the CANADA / USA relationships & history.
Robert Meadows (Circuit Court Judge, Florida) wrote:
Here is one American's take on the growing trade war with the US and Canada.
"Have you ever stopped to consider how lucky we Americans are to have the neighbors we have? Look around the globe at who some folks have been stuck sharing a border with over the past half century:
North Korea / South Korea
Greece / Turkey
Iran / Iraq
Israel / Palestine
India / Pakistan
China / Russia
We've got Canada! Canada. About as inoffensive a neighbor as you could ever hope for. In spite of all our boasts of "American exceptionalism" and chants of "America first," they just smile, do their thing and go about their business. They are on average more educated, have a higher standard of living, free health care, and almost no gun problems. They treat immigrants respectfully and already took in over 35,000 Syrians in the last two years.
They're with us in NATO, they fought alongside us in World War I, World War II, Korea, the Gulf War, the Bosnian War, Afghanistan, the Kosovo War and came to our defense after 9/11. There was that one time when Canada took a pass on one of our wars: Vietnam. Turned out to be a good call.
They've been steady consumers of American imports, reliable exporters of metals and petroleum products (they are the biggest importer of U.S. products from 37 states), and partnered with NASA in our space missions.
During 9/11 many aircraft were diverted to Newfoundland, an island province off Canada's east coast where Americans were housed in people's homes for two weeks and treated like royalty. In return for their hospitality, this administration slapped a 20% tariff on the products of Newfoundland's only paper mill, thereby threatening its survival.
And what do Canadians expect of us in return? To be respected for who and what they are: Canadians. That's what I call a good neighbor.
But the King of Chaos couldn't leave well enough alone. Based on his delusions of perpetual victimhood, out of the clear blue, he's declared economic war on Canada. On CANADA! And he did it based on Canada being a national security risk to the US! For no good reason, other than the voices in his head that told him it was a war he could win. So why not do it, then?
Again, we're talking about Canada. Our closest ally, friend and neighbor.
On behalf of an embarrassed nation, people of Canada, I apologize for this idiotic and wholly unnecessary attack. Please leave the back channels open. We the People of progressive persuasion stand with you.