How To Stay Safe and Secure on Your Caribbean Vacation
Courtesy  Robert Curley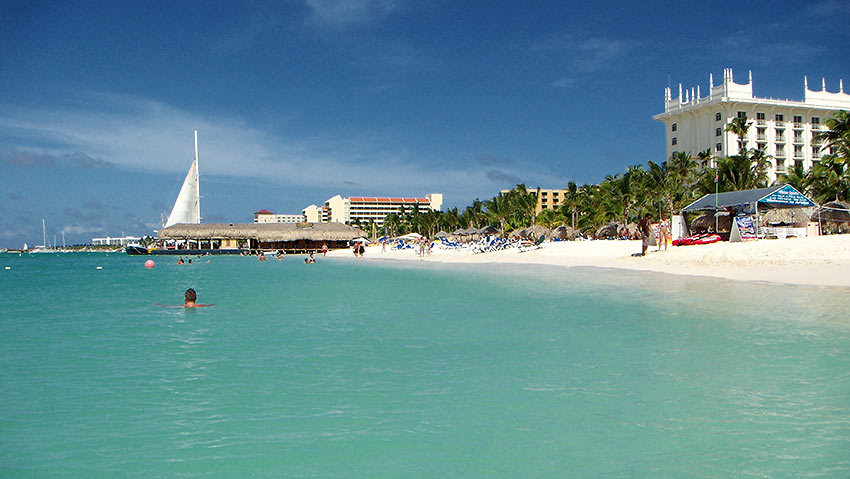 Safety and security are always a concern when you travel, and a Caribbean vacation is no exception. It's a fine line between relaxing and letting your guard down, so while it's fine to chill out and have a good time on your island adventure, there are a few sensible precautions you should take before leaving home and once you arrive at your destination.
Check the Travel Warnings Before You Go
The U.S. State Department publishes three types of information useful to travelers: Consular Information Sheets, which provide a broad overview on foreign countries, including crime and safety facts; Public Announcements, which include generalized cautions about ongoing security issues; and Travel Warnings, which are the most serious and serve as a red flag about imminent dangers.
Learn About Your Destination
Read the article, Which Caribbean Islands are the Safest, Most Dangerous? Also, Googling "crime" and the name of your destination can yield useful tidbits on crime and safety that you won't always get from tourism-oriented websites. Sites like TripAdvisor offer insights from fellow travelers on a wide variety of travel topics; some entries can be taken with a grain of salt, but others detail first-hand experiences with petty theft and other crime that can help you avoid trouble.
Ask Your Concierge
Never set out on an independent tour of a strange country without consulting a local expert first. Some locals may take a "no problem" attitude, but you usually can get a straight story on island safety conditions from your hotel concierge. On almost any Caribbean island there are good areas and bad ones — just like back home — and trusted locals can tell you which places to avoid.
Hire a Good Local Guide
A reputable guide not only can steer you clear of troubled neighborhoods, but also can act as a buffer when encountering panhandlers, pushy street vendors, potential con artists, and other sketchy characters during your travels.
Never Leave Valuables in Your Car
Car break-ins are among the most common crimes in the Caribbean. If you must leave items like cameras or other valuables behind, lock them in the trunk or put them out of sight, such as in the glovebox. In some Caribbean countries, rental cars are easily identified by their license plates, making them convenient targets, so an abundance of caution is warranted.
Lock Those Sliding Doors
Keyless electronic door locks may make the front door of your hotel room less accessible, but many travelers forget to lock up the sliding doors leading out to balconies or lanais. To keep your room safe from intruders or thieves, make sure that all the doors are locked before you leave or go to bed at night.
Use the In-Room Safe
Most hotels have an in-room safe that can be used to store valuables when you're out on the beach or touring. It only takes a second to program the lock, and using the safe to store your jewelry, passports, etc. could save you lots of money and hassles.
Never Take Valuables to the Beach
You don't want to leave purses, wallets, or jewelry unattended while you go for a swim. Just take whatever cash you need or a single credit card; leave the rest in the room safe.
Yacht Vacations
Yacht thefts have become a problem in some Caribbean destinations. If you arrive by boat, choose a marina with adequate security and be sure to lock up your cabins before heading out to explore.
Be Careful at Parties
Be careful at "jump-ups" or street parties, dance clubs, big party bars, or anywhere else where alcohol, tourists, and locals mix. Suffice to say that your safety risks in such settings rise in proportion to your alcohol consumption. Risks include everything from pickpockets to sexual violence and physical assault. Mixing with the locals is a great part of the island experience, but don't go alone, drink in moderation, and don't get too caught up in the party.
Don't Buy Drugs
Not only is it illegal — even in Jamaica — the last people you want to be associating within the Caribbean are drug dealers. The vast majority of crime and murder in the Caribbean is associated with the drug trade. Tourists aren't usually targeted, but you would hate to be the exception to the rule.
Being Alone
Don't wander the beach — or anywhere else — alone at night. Enough said.
Arctic Cruise Tourism and Polar Bear Encounters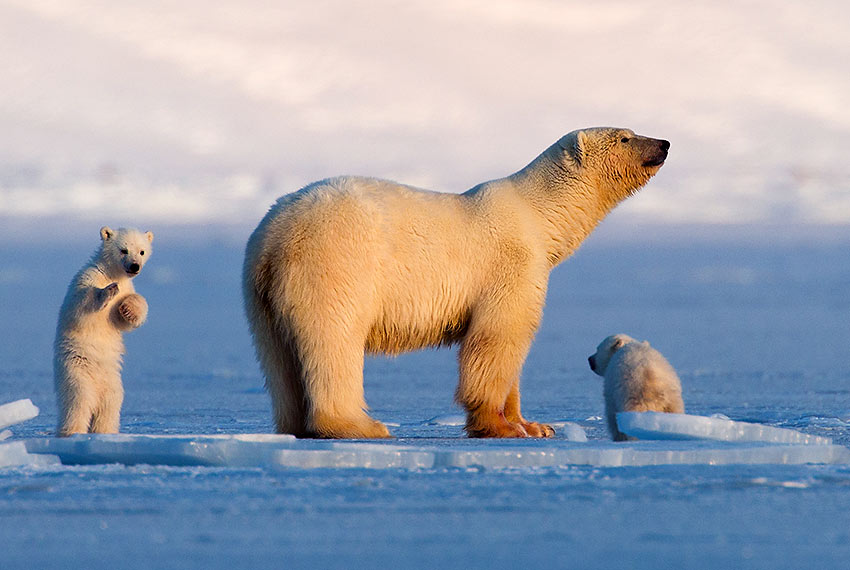 A recent and very unfortunate incident in Svalbard where a polar bear was killed in self-defense after attacking a man from a cruise vessel has engaged a lot of people around the world. The international media has given the incident considerable attention, and people in general are very engaged through social media.
Most of the attention has been focused on the bear, and many have criticized the operator for bringing tourists to this part of the world. An online petition asking people to boycott the tour operator involved in the incident has already collected tens of thousands of signatures. Surprisingly few have shown any interest in or concern for the injured man or others involved in the incident.
Polar bear conservation is a topic worth getting passionate about. The Arctic expedition cruise industry cares deeply about the protection of Arctic wildlife and operates under a strict principle of non-disturbance. However, some essential facts seem to be missing from the debate. Some of the criticism has been directed at Norway's management of polar bears. It is important to keep in mind that Norway has signed the Polar Bear Agreement and, unlike some other Arctic countries, have banned polar bear hunting in Svalbard. According to numbers compiled by Ole J. Liodden in WildPhoto, 7500 polar bears have been killed in Canada, Alaska and Greenland in the ten-year period between 2007 and 2016. In the 45 years that have passed since the polar bear became protected in 1973, 131 polar bears have been killed in Svalbard, almost all of them in self-defense. Out of the 131 shootings, 50 bears, or almost 40%, were killed by scientists or field stations residents. Since in 1973, 15 polar bears have been killed in incidents connected with tourism. The great majority of cases involved people on private skiing expeditions and campers. In 45 years, two bears have been killed in connection with landings from cruise vessels and one in connected with a landing from a yacht.
Two dead bears in 45 years may not be a high number, but it is still two bears too many. It should not have happened, and the expedition cruise industry as a whole very strongly regrets that it did. Still, it was an emergency situation where human fatalities would have been the alternative. In this case, the person suffered moderate injuries before the bear was fended off, but this has not always been the case in Svalbard. There have been tragic deaths following polar bear attacks. Even if the injuries were moderate, the people involved will be marked by this incident for the rest of their lives. Not only have they experienced a trauma, they have also had to execute actions they truly wanted to avoid.
Some has raised criticism toward expedition cruise staff and implied that polar guides lack competence. In the case of responsible Arctic expedition cruise operators, this could not be further from the truth. One of the hallmarks of AECO's members is their staff is highly educated, specially trained and have extensive polar experience. Staff are tested, certified and regularly trained, including on polar bear safety. Polar guides and expedition leaders are often people who have been drawn to this industry through their strong interest in nature and the environment, and many of them are actively involved in nature conservation efforts.
Some have claimed that expedition cruise passengers are world-weary millionaires who only care about ticking items of their bucket lists. This description completely misses the target. Expedition cruising attracts all kinds people, and you will find people of all ages and nationalities and from different walks of life. These people have travelled to the Arctic to experience its unique natural environment, wildlife and history and are generally eager to learn more about the areas they visit. Through their own experience and the efforts of skilled and engaging expedition leaders, guides and lecturers, they learn about the Arctic today and how it is developing. They see with their own eyes the effects of climate change and marine plastic pollution on the Arctic environment.  They are invited to pick up litter that have been brought to Arctic beaches from other sources, mainly fishing industry in other areas. They see how the glaciers withdraw from global warming, how environmental toxins affect birds and animals, and how a warmer climate allows non-native species to strike root in the Arctic.
Most expedition cruise tourists in the Arctic have a burning desire to protect the environment. While traveling in the Arctic, they engage in beach cleanups, citizen science and submit wildlife observations that are used in science. Both passengers and operators make significant donations to environmental and conservation organizations.
Experiencing the changing Arctic affects people. It makes them want to engage and act. This is how we create ambassadors and people who are willing to take actions to preserve the Arctic, and the environment in general. Restricting the public's opportunity to experience the Arctic is to rob ourselves of the best tool we have to preserve the environment: people's interest, knowledge and engagement.
The unfortunate polar bear incident gives reason to evaluate the current state of affairs. Examining which requirements should apply to the tourism industry should be part of these discussions. However, denying people the chance to experience the Arctic should not be up for discussion. Polar bears are present all over Svalbard and can be encountered anywhere and at any time. Several well-known migratory paths cross central parts of Spitsbergen and polar bears are observed in and close to settlements numerous times every year. As long as the Arctic is the home of people and human activity, people and polar bears have to coexist. However, the tourism industry and authorities will continue the work to ensure that we are doing everything in our power to avoid conflicts between the two.
UNESCO Designates Japan's 18th World Cultural Heritage Set
"The Hidden Christian Sites of Nagasaki"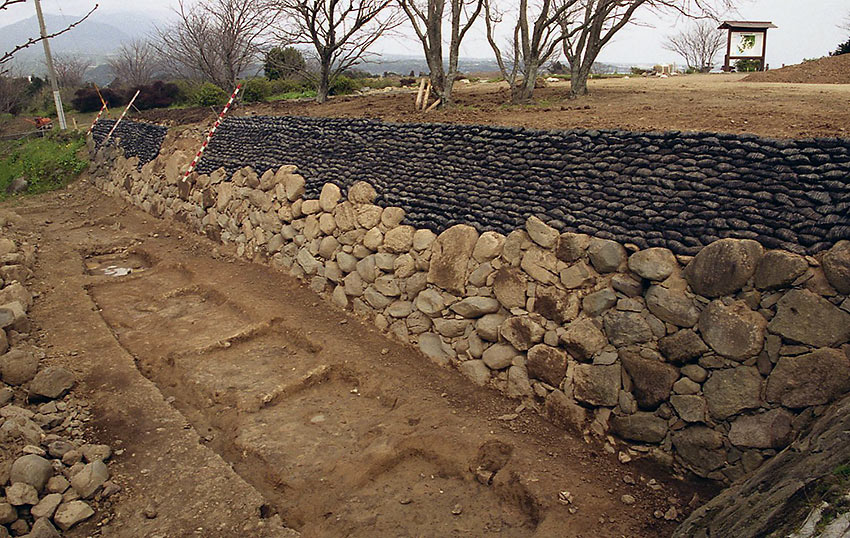 UNESCO has designated a series of sites associated with the checkered history of Christians in 16th- to 19th-century Japan as the country's 18th World Cultural Heritage Site. The "site" is comprised of 10 villages in northwest Kyushu, as well as the ruins of Hara Castle — originally built by the Portuguese — and St. Mary's Cathedral of the Immaculate Conception in the city of Nagasaki.
Because the practice of Christianity was banned in Japan until 1873, Christians (known as Kakure Kirishitan) worshiped — and missionaries spread the gospel — in secret. It is the sites' "secret" churches in remote seacoast "Christian" villages and isolated islands that are the main component of UNESCO's recognition. The ruins of Hara Castle are another element, as it was used by Portuguese and Dutch missionaries.
One of the most visible examples of UNESCO's designation is Nagasaki's Roman Catholic St. Mary's Cathedral – also known as the Cathedral of the Immaculate Conception — built in 1914 after the ban on Christianity was lifted. The original cathedral was destroyed by the atomic bomb that fell on Nagasaki in August 1945 and a replica of the original was consecrated in 1959. Statues and artifacts damaged in the bombing, including a French Angelus bell, are now displayed on the grounds (and at the Cathedral of the Immaculate Conception). The nearby Peace Park contains remnants of the original cathedral's walls. Oura Church is another Catholic church in Nagasaki. Built towards the end of the Edo Period in 1864 by a French missionary for the growing community of foreign merchants in the city, it is considered the oldest standing Christian church in Japan and one of the country's greatest national treasures.
Historically, Nagasaki was long the initial entryway for foreigners to Japan. It was in Nagasaki in 1859, after the United States' Commodore Perry used gunboat diplomacy to demand an end to Japan's more than 200-year-old policy of isolation, that diplomats from countries around the world came to demand that the port be opened to trade. Thereafter, Emperor Meiji declared Nagasaki a free port in 1859. And it was Nagasaki that was the setting for John Luther Long's 1898 novel, Madame Butterfly, which, in 1904, was transformed into an opera by Giacomo Puccini, and remains one of the world's most beloved operas.
MORE About the Hidden Christian Sites of Nagasaki