Richard Bang's Quests
Like passing through a pool of light, it is a traveler's thrill to delve and I'm thrilled to announce two huge upcoming adventures. 
First, in partnership with the ever-inquisitive Atlas Obscura and MTSobek, I'll be leading an unexampled trip through the Sultanate of Oman next year (see the itinerary below). We'll explore, by camels, dhows, and feet, the souqs, sandscapes, palaces, and mosques of a welcoming Arabaian country that retains its ancient culture and otherworldly beauty. Next, for those with a higher sense of adventure, we've got the peak-perfect expedition lined up for you this year. Explore the rooftop of the world by helicopter in what is, without a doubt, the ultimate way to experience the Himalayas.
MORE
Your Guide to Experiencing Oktoberfest and Its Historical Roots, One Stein at a Time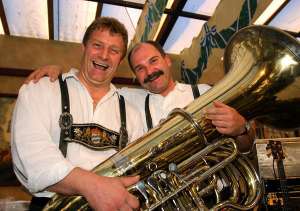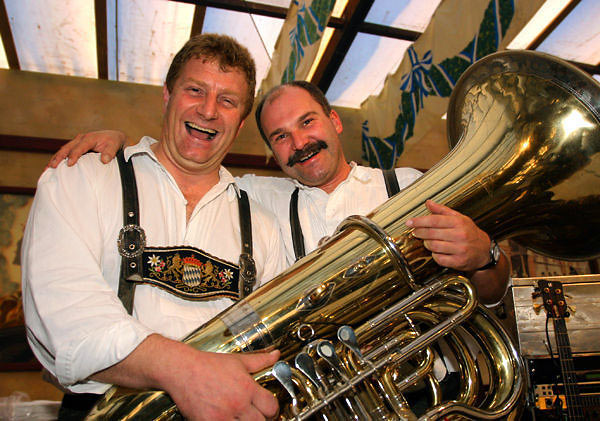 Oktoberfest is celebrated around the world, but only in Germany can you return to the original source of the world's largest Volkfest. You've travelled for the live music, traditional costumes, parades and sheer joy of festival revelers. But after the Oktoberfest festival running from September 16 – October 3, it is possible to trace the festival's historical roots while exploring Munich, and a side-trip to majestic Berchtesgaden, where the festival is very much an important part of Bavarian culture and heritage.
Here's an alternative guide on how to do that
TIME CAPSULE CINEMA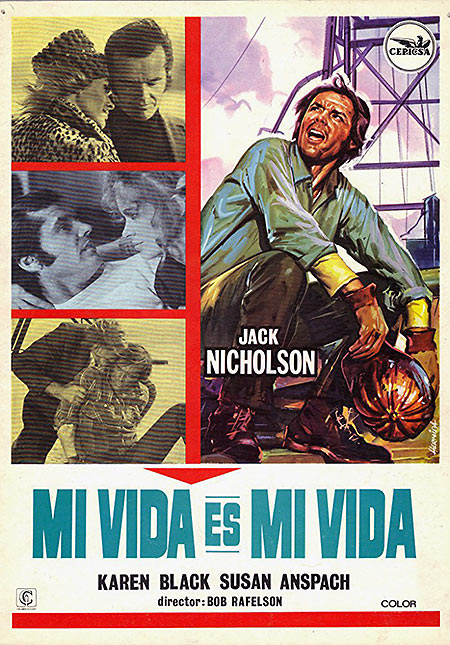 Five Easy Pieces
By Walt Mundkowsky
Directed by: Bob Rafelson
Writers: Carole Eastman (screenplay, as Adrien Joyce), Bob Rafelson (story), Carole Eastman (story, as Adrien Joyce)
Cast: Jack Nicholson, Karen Black, Susan Anspach, Lois Smith, Billy Green Bush,Ralph Waite, Sally Struthers, John Ryan
Cinematography by: László Kovács
MORE
Ready For A Nap?
Weary travelers can rent sleeping pods and shower time in the Nine Hours hotel at Tokyo's Narita International Airport
Courtesy Chris Weller – Business Insider

There aren't many frills at the Nine Hours hotel, but when you're only staying for a nap or a layover between flights, soft sheets and a dark space are pretty much all you need. Nine Hours is a Japanese chain of pod hotels started in 2009, with each chain designed to accommodate people for between one and nine hours depending on their needs. For $44, guests gain access to a private pod, sleepwear, and access to the bathrooms and lounge. Or for $7 you can just take a shower.
MORE
The Shortest Path to Real-Life Conversations
Which language would you like to learn? Try it out for free!
MORE
John Heard – RIP
Actor John Heard (1946–2017) passed away on July 21, 2017. He was 72-years-old. Though much has been made of him as a 'character actor' in trifles like Home Alone and Big, there are many who have been enamored by him for his earlier leading roles. In particular, his acting in Ivan Passer's Cutter's Way is regarded as a true Shakespearian performance. In the film Heard plays a cynical, hard drinking, conspiracy driven Vietnam War veteran who lost an arm, leg and one-eye on the battlefield. Romantic roles included Joan Micklin Silver's Head Over Heels (aka Chilly Scenes of Winter) and Paul Schrader's remake of Cat People. Between The Lines (JM Silver again), Trip to Bountiful, Martin Scorsese's After Hours and his portrayal of Jack Kerouac in Heartbeat were also among critic's favorites.
Visit this page for more details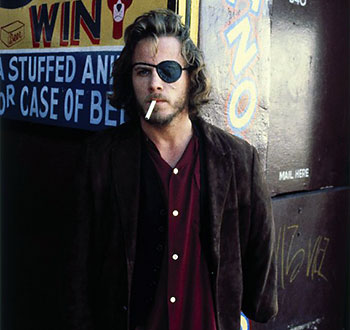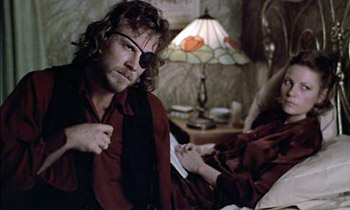 Clear Your Schedules: Events Throughout Buenos Aires Fill Up The 2017 Calendar
South America's Capital of Cool Abounds with Festivals Throughout the Year
Buenos Aires, a city renowned for its vivacity, cuisine, passionate people and unique culture gets even more thrilling and interesting in 2017, with a top-notch lineup of festivals and events. Travelers visiting Buenos Aires this year will have many things to see and do including agricultural festivals, tango competitions, design and fashion events, and gay parades. Festivals are also a great way to meet the Porteño locals, who are known for their warmth and welcoming attitude.
Upcoming events in the City of Many Passions during the second half of the year, include:
MORE
Happy Summer Months from the staff at TravelingBoy
We have designated this Summer to think of those who suffer from great sorry and misfortune. Here are some of our favorite charities.
MORE
John Lennon's Typewriter
SFO's mini art exhibit has a gem right now in current exhibition.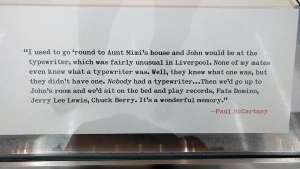 MORE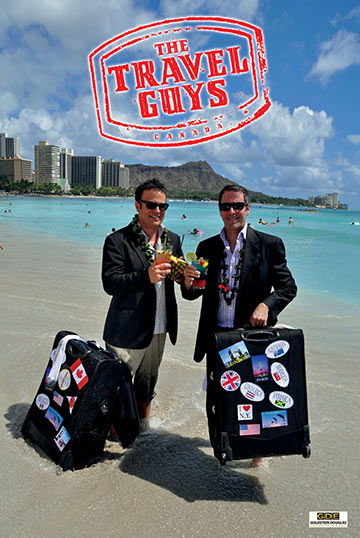 Hands down, this Canadian gem is our pick for the most hilarious, madcap travel show on the cybersphere.
In this zany episode, the Travel Guys take on a Mediterranean Cruise.
MORE
How to Resolve Fights over Reclining Airplane Seats
An investigation into the economics of reclining
Courtesy of Christopher Buccafusco & Christopher Jon Sprigman, Evonomics
Not since the Battle of the Somme has such little space been the subject of such intense conflict.
MORE
Countries That Require Visas for Americans
The State Department's Office of American Citizens Services and Crisis Management (ACS) administers the Consular Information Program, which informs the public of conditions abroad that may affect their safety and security. Country Specific Information, Travel Alerts, and Travel Warnings are vital parts of this program.
MORE
Man Tried to Bite Flight Attendant, Jumped From Plane
The man then made his way to the galley, pried open the door and jumped. He appeared in federal court Friday on a charge of assaulting/intimidating a flight crew member.
Tipping Etiquette Around the Globe
As North Americans, tipping is a reality, and we are sensitive that the wait staff receives their due. We generally like to tip at the amount of 15% to 20%. After all, the wait staff in North America depends on it.
But if you are confused about tipping in other destinations, we determined what's best to tip outside of North America.
Africa: 10% to 15%
Australia/New Zealand: None (the wait staff is well compensated in their hourly salary
Caribbean & Central America: 10%
China: None. (Tipping is against the law)
England: 10%
Germany: 10%
Ireland: 12%
Italy: None (except for great service, where you round out bill)
Japan: None. (tipping is considered rude, but you always offer your chef a beer)
Middle East: 15%
South America: 15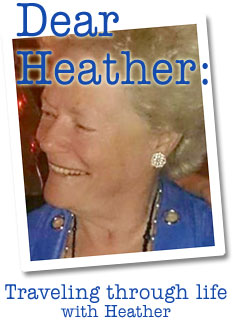 You Can't Get Fired
I have been cleaning house since I was very young. My mother was a good housekeeper and I guess it's true that, "Apples don't fall very far from the tree."
MORE
A Whole Lot of Ships
I was thinking about importance of friendships, kinship and companionships are to me, and all of these other words that contain ships just popped into my mind.
MORE
How to Donate to Help Hurricane Harvey Victims in Texas
The rain may have finally stopped in Houston, but relief efforts are just getting started as devastating flooding has driven tens of thousands of people from their homes.
MORE
Italy Installs Barriers at Landmarks
Concrete barriers have been installed at famous landmarks across Italy following the terror attack in Barcelona last Thursday.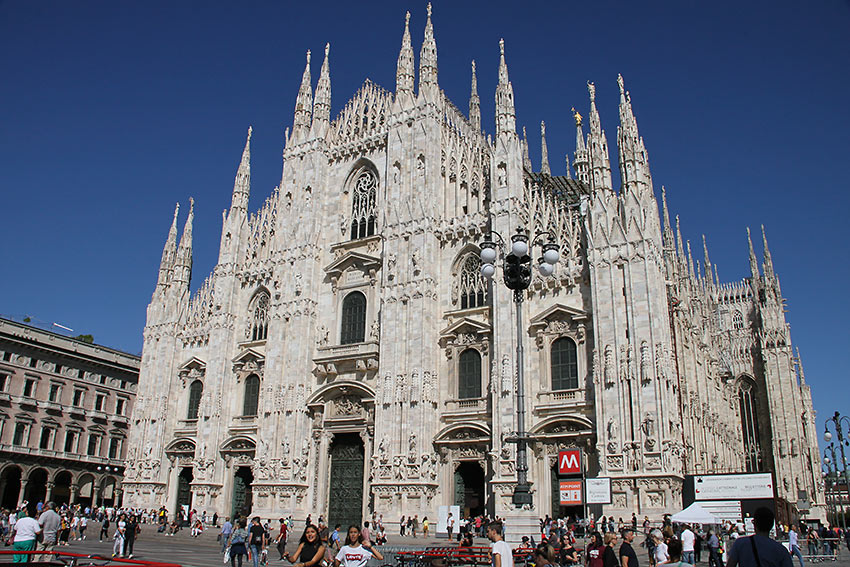 Major tourist sites in Milan, Rome, Bologna and Turin are all stepping up security in pedestrianised areas. Although Italy has not suffered any attacks on its territory there have been repeated warnings by Isis that the country is on its hit list.
MORE
100 Trips Everyone Should Take in Their Lifetime
Business Insider UK asked 20 top travel bloggers and writers/editors from the likes of Lonely Planet, Suitcase, and Airbnb for the top five destinations they've ever visited – or the ones that are at the top of their bucket list.
Based on their advice, here's a list of must-see places across the globe that everyone should visit in their lifetime.
MORE
The World's 50 Best Bar Awards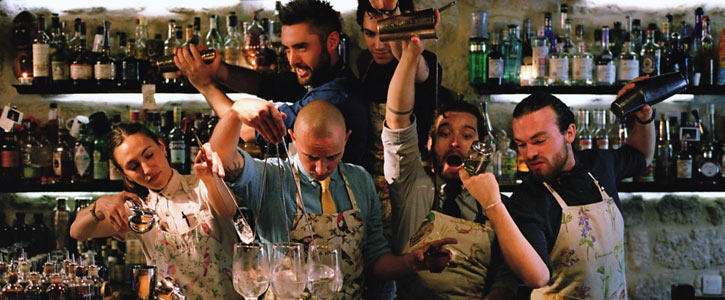 The drinks industry's most anticipated night of the year, The World's 50 Best Bars awards, will take place on Thursday, 5th October, 2017.  Now in its ninth year, The World's 50 Best Bars provides an annual ranking of bars as voted for by over 500 industry experts from across the globe. The list represents the ultimate international guide to the world's top bars and drinking destinations. This year's awards event will take place at a brand new location: the historic Southwark Cathedral in London, UK.
MORE
 Vacationers Get Rock-Bottom Prices on Cruises With This Industry Secret
There's nothing like getting away from it all on a cruise. You aren't just going out of town… you're going out to sea and away from work and stress and even housework. Just sailing the sea and enjoying the breeze – it's the ultimate vacation. And now, it's easier to get a great deal on cruises thanks to less demand but plenty of supply.
MORE
JetBlue Leads in Legroom for Coach Flyers
JetBlue leads the industry when it comes to legroom for passengers in coach, writes Avi Salzman. The airline has also committed to a policy of not overbooking flights.
MORE
How to See San Francisco Without Spending a Fortune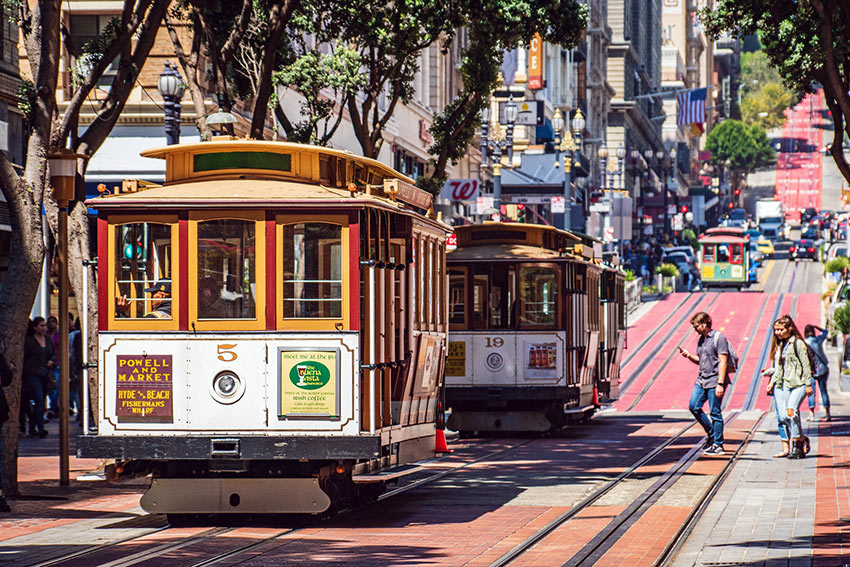 It's important to visit San Francisco on a budget. As with most tourist meccas, San Francisco offers plenty of easy ways to pay big money for things that won't really enhance your experience. Consider some budget travel planning tips.
MORE
Random Acts of Canine Kindness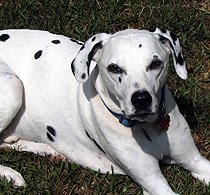 Cedric the Dog takes a well-earned break after organizing a protest at an alt–right Neo-Nazi rally in Idaho.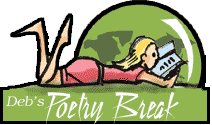 For All
By Gary Snyder
Ah to be alive
on a mid-September morn
fording a stream
barefoot, pants rolled up,
holding boots, pack on,
sunshine, ice in the shallows,
northern rockies.
Rustle and shimmer of icy creek waters
stones turn underfoot, small and hard as toes
cold nose dripping
singing inside
creek music, heart music,
smell of sun on gravel.
I pledge allegiance.
I pledge allegiance to the soil
of Turtle Island,
and to the beings who thereon dwell
one ecosystem
in diversity
under the sun
With joyful interpenetration for all.
Send Deb your favorite travel poems.
The Rich and Famous Get Their Own Terminal at LAX
Courtesy Tim Winship, SmarterTravel
Los Angeles airport has a new terminal where wealthy travelers can enjoy private suites and chauffeured BMW rides across the tarmac to their gates.
MORE
The Most Affordable Countries to Visit in 2017
In the World Economic Forum's Travel & Tourism Competitiveness Report 2017, countries were given scores on 14 sets of criteria. These are not your typical tourist destinations, which can add to their price competitiveness.
MORE
Money-Saving Tips all Travelers Should Try
As part of USA TODAY's new travel research portal Embark, an expert panel of travel bloggers has been assembled to share their best advice to help you travel smarter, safer and more economically.
MORE
Solving the Puzzle: When the First Humans Arrived in the Americas
A Newcastle University expert is leading a new study which aims to resolve a longstanding debate about how and when people first came to the Americas.
Courtesy Phys.org
MORE
What Not to Wear in the Airport Security Line
Roll through security like a pro by avoiding the following attire
Courtesy: Smarter Travel
The best way to ease through airport security is to dress for success. Certain garments and accessories could get you flagged for extra screening, slowing down your progression through the airport. Want to roll through the security line like a pro? Avoid wearing the following attire:
MORE
Airplane-Provided Water, Ice, Coffee, or Tea
It's important to stay hydrated while flying, but you're better off BYOW (Bringing Your Own Water) rather than grabbing a free drink from the beverage cart.
Tests done by the EPA a few years ago showed that one out of every seven planes had tank water that did not meet federal standards, and in fact contained bacteria like E. coli. Although beverage carts might give you "bottled" water from a large bottle, that bottle could have been refilled using the tank water. Coffee and tea are often made from the same tank water, which is usually not heated enough to kill germs. Ice is also sometimes made on board, so it's best to pass on that as well.
10 Urban Legends About Flying That Aren't True
Courtesy Caroline Morse, SmarterTravel
From terrifying tales about airplane bathrooms to mid-flight door-opening fears, there are a lot of myths about air travel flying around out there. Here are 10 urban legends that just aren't true.
MORE
Carry-on Luggage Tips for a Stress Free Security Check-in at the Airport
MORE
Stay Informed, Stay Connected, Stay Safe!
The Smart Traveler Enrollment Program (STEP) is a free service to allow U.S. citizens and nationals traveling abroad to enroll their trip with the nearest U.S. Embassy or Consulate.
MORE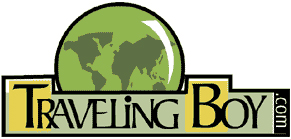 Being on the ground in over 180 countries means you get the full story.
Together in Spirit – The Best Friends Animal Society
At the core of Best Friends Animal Society's work is the dream that one day animals will no longer be killed in America's shelters.
MORE
Operation Homefront
A national nonprofit, Operation Homefront leads more than 4,500 volunteers with nationwide presence who provide emergency and other financial assistance to the families of service members and wounded warriors.
MORE
Worldwide Vacation Rankings
U.S. News Travel's Best Vacations rankings identify the top destinations by region and vacation type.
MORE
7 Frequent-Flyer Tricks Worth Learning
Master the art of earning miles, attaining elite status, and working the system to earn free flights and other perks.
MORE
The Best Place to Find Cheap Flights
Top 25 Most Interesting Webcams
Selected from hundreds of nominees by a panel of EarthCam producers, EarthCam announces the most unique and compelling webcams of the year.
MORE
10 Strange Laws from Around the World
Courtesy SmarterTraveler
From a stiletto ban in Greece to the pinball crackdown in South Carolina – give travel a unique flavor.
MORE