Story by Richard Carroll; Photography by Halina Kubalski
Travel Consultant Absolute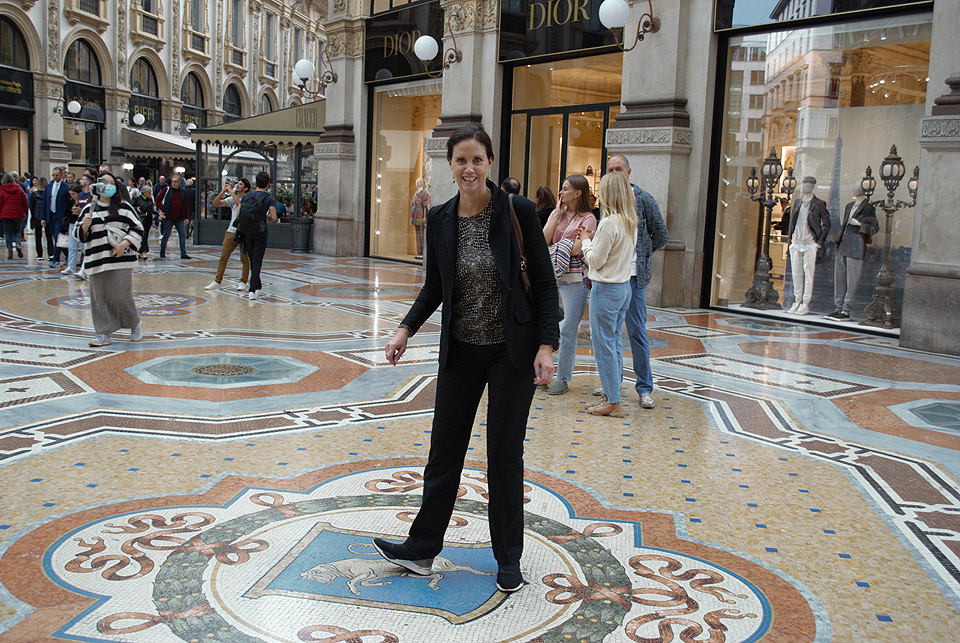 Standing six feet tall in her bare feet, strikingly attractive, with a relaxing glow of self-confidence and the posture and demeanor of a former fashion model, Celia Abernethy is an expat from Long Island, New York, enjoying an ongoing love affair with Milano and the city of Lecco, her Lake Como home. The ideal Travel Consultant and Itinerary Designer for Milano and Lake Como, she offers remarkable assistance to visitors world-wide. Discovered by a modeling agency at age 16, Celia had her modeling career up and running after graduating high school. She first set foot in Milano as a fashion model and was successfully highlighted in the challenging world of fashion for some ten years, working the fashion trail in London, Paris, Madrid, Barcelona, Tokyo, New York, and Milano, among others.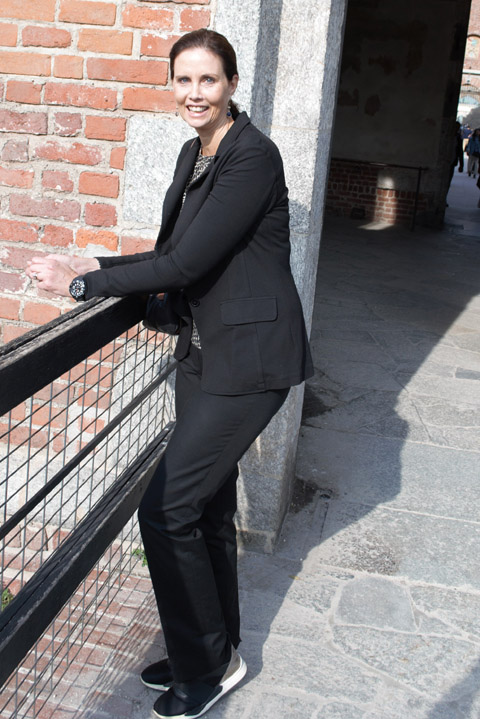 After years of being featured in magazines, fashion shows, catalogs, and showrooms, featuring the fashion houses of Valentino, Gucci, Yves St. Laurent, Yoji Yamamoto, Krizia, Dior, and a fitting mode for Milano's own Giorgio Armani, Abernethy was informed when she was just 25 that she was too old for modeling. The dramatic edict from a business she loved was heartrending, but ironically was a positive life changer.
She sadly bid the runway adieu and turned her thoughts toward what would be next: her mind racing in countless directions, she even contemplated returning to the United States—a move her caring father was extremely happy to consider—but the charms of Milano and Lake Como were an overwhelming influence. Appreciating the essence of quality and detail from her years in the demanding fashion industry, Celia enrolled in graphic design courses where she put her intelligence, near-photographic memory, and writing and photography skills to good use before working for a web design company, and becoming immersed in the computer.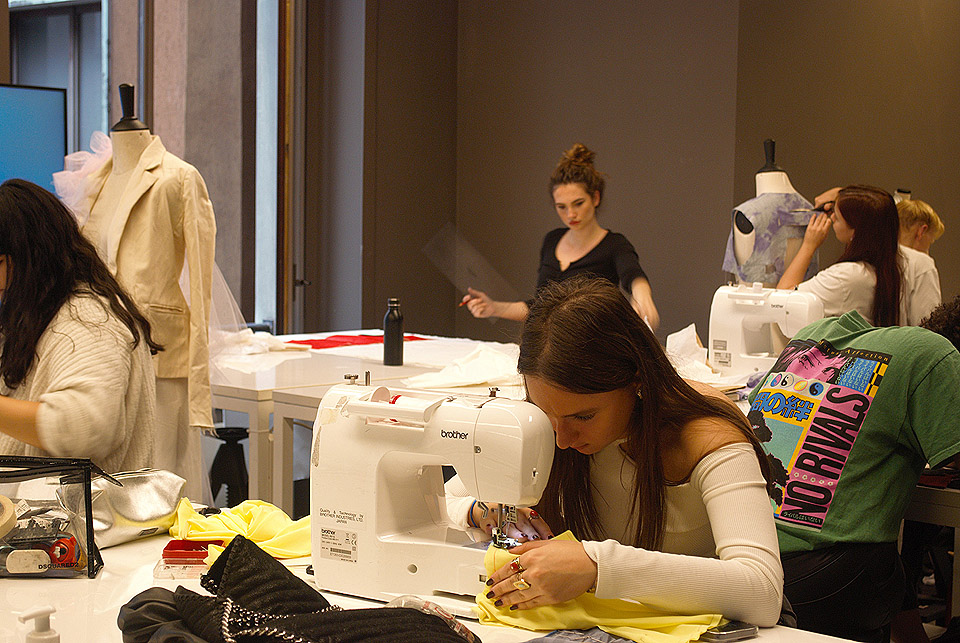 One day, by chance, she met her husband-to-be and a bolt of passion instantly smacked both of them in the heart with a rare love at first sight gift, and after three years of elation they were married. Smiling, Celia says, "My life here in Milano and Lake Como is astonishing. My father visited me for a few days and said, 'I see why you decided to stay.'"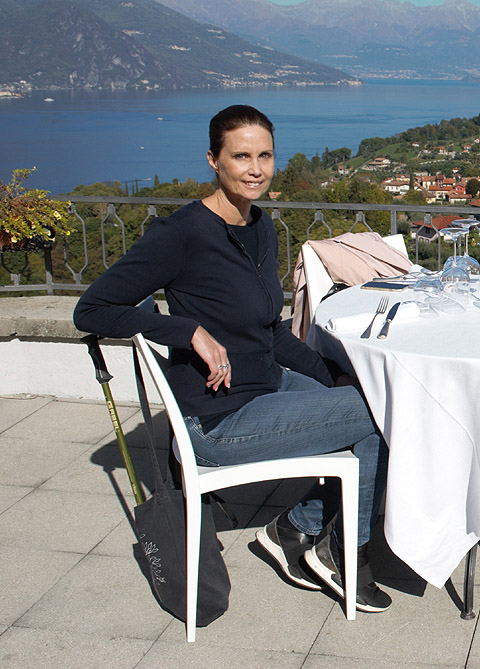 After years of answering questions for friends, visitors, and others such as, where to eat, where to go, and what about fashion, antiques, architecture, nightlife, the possibility of a marriage ceremony in Lake Como, and so much more, she said, "So I decided to organize the details of both destinations with specific itineraries, and publish milanostyle.com, to keep readers updated."
She has a high profile on the internet and with her outgoing personality and fluency in Italian, has hundreds of contacts and friends. "I realized that many visitors were bypassing key aspects of Milano and Lake Como. I'm not a tour guide, but I can open doors to both destinations with itineraries to specific requests with added suggestions. For instance, Lake Como with its immense fabric of sky and water, visitors should first book the Taxi Boat Varenna motor boats for a stunning overview of Lake Como, then explore landside with lunch or dinner at Hotel II Perlo Panorama with a spectacular view and an award-winning chef.
Lecco, where I live, is also overlooked by Lake Como visitors. I've found it's important to break through the popular façade of destinations such as Milano and Lake Como and discover what's beneath."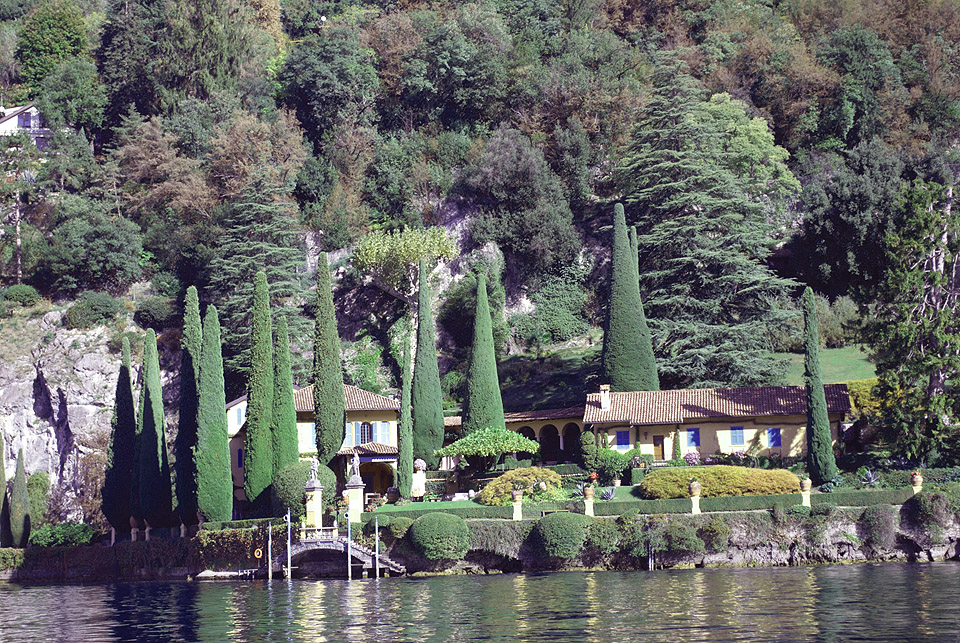 For information, celia@milanostyle.com