Raoul's 2 Cents
Stubborn People
I'm a little exasperated with 2 people today. I love them but sometimes, they make life challenging.
Grandpa wants to visit to celebrate his last time with his grandchildren. He's not in the best of shape. In fact, he's a pretzel that can barely walk but nothing will deter him from his last mission in life. His children and grandchildren point out the many reasons why this isn't a good idea but no … he's hearing none of that.
Oswald needs a job. He's in great physical shape. He has skills. Yet he dismisses every opportunity to get to work. There's always a reason not to take the job. If it isn't the pay, it's the people who conspire to make him fail. His plan is to sell everything he owns till he winds up homeless. He has no plan B. Everyone tells him to take any job, any pay but no … he'd rather be homeless when his possessions dry up. How do you help someone who wants to be helped but only on his terms?
Stubborn people. They color our world for good or bad. They can be innovators that create products or systems that start a whole new industry. Or they can be a major pain to those who live around them. What to do with them?
But stubbornness can be a good thing. Winston Churchill's stubbornness was the catalyst for the survival of Britain against the Nazis. And I remember that Abraham Lincoln was not very popular when he went against slavery. Many past stubborn leaders we admire today made unpopular decisions during their era. Could grandpa and Oswald be on to something I am not aware of? What determines good stubborn from bad stubborn? I'm guessing it has to do with the goal. Who benefits? If it is self-focused, it's obviously wrong; but just because it benefits many people, is it automatically good? What do you think?
When you find out, please let me know because I realize I'm one of the stubborn people. Are you one of us too?  I'm tired. It's been a long day.
TGIF people!
"Many are stubborn in pursuit of the path they have chosen … few in pursuit of the goal,"
— Frederick Nietzche
Joke of the Week
Thanks to Tom of Pasadena, CA for sending this joke.

Video of the Week

It's Not Nice to Tease a Robot
Sent by Mike of New York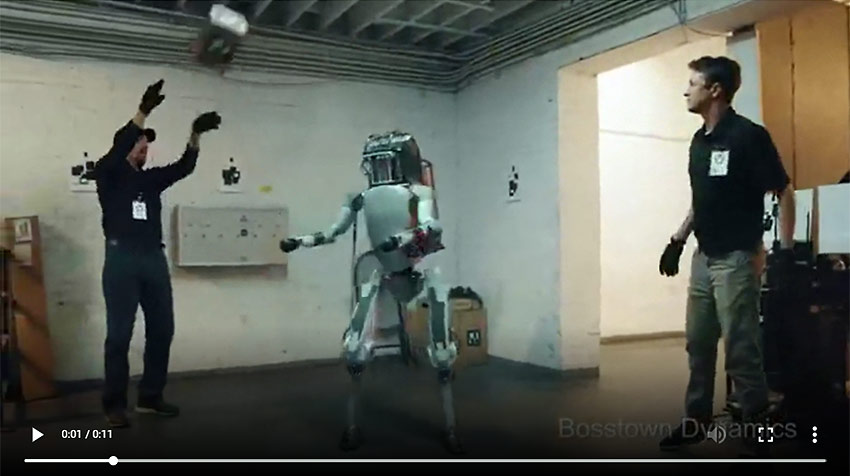 (Click on picture above to launch video)
Don's Puns
From Don's collection of puns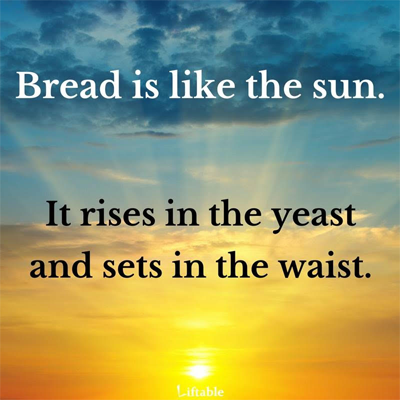 How to Make Small Talk in Chinese
Sent by Art of Sierra Madre, CA
If you were taught to say "Ni Haw" when you greet a Chinese, you were taught wrong. Like in many languages, there are nuances that go beyond the literal translation.
Parting Shot
Thanks to Naomi of North Hollywood, CA who shared this.