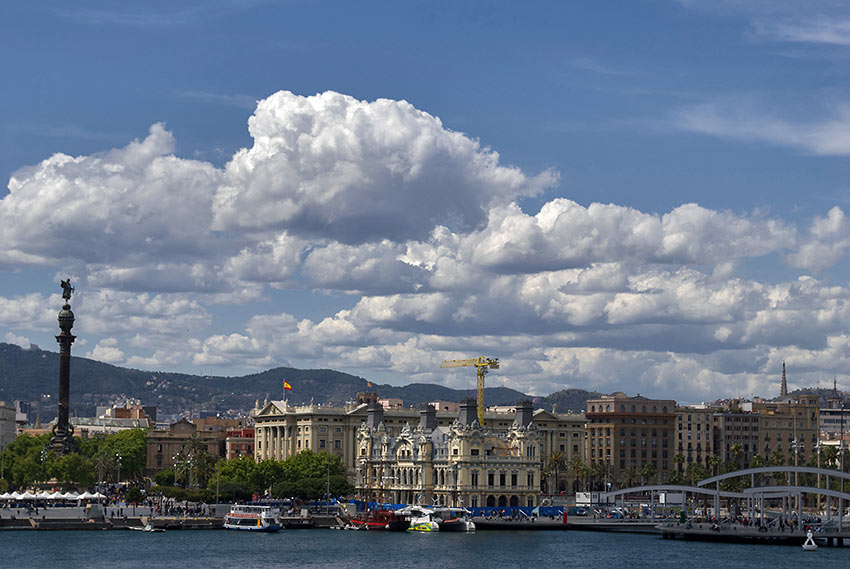 The attractive Catalan language drifts through Barcelona, an ancient port city built atop Roman ruins with bits and pieces of 4th century architecture proudly standing tall amidst the mad crush of 21st century tourism. With its countless tree-lined streets and glorious architecture, Barcelona appears to have been blessed by a goddess from the World of Art who draped her large silk scarf over the city to ensure an artistic bent.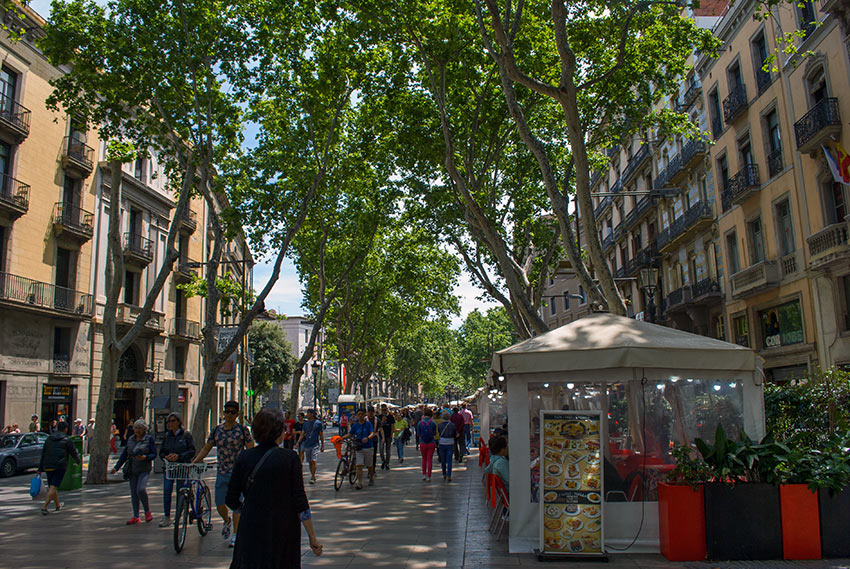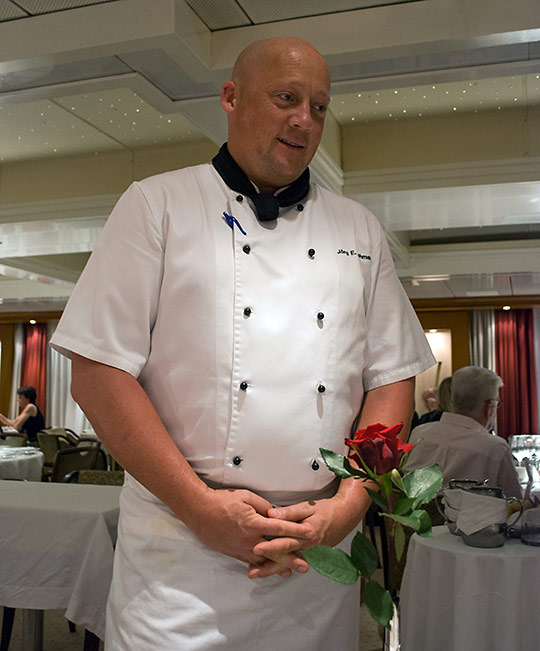 Always an impressive dining city, it boasts an assemblage of 23 Michelin starred restaurants and myriad artistic chefs whose soaring vitality and dedication to a creative culinary experience create traditional Catalan and Mediterranean cuisine with flair.
Executive Chef Jorg Lehmann, working on SeaDream II, a sea-worthy yacht which often calls on Barcelona said, "I admire Catalan cuisine, the city and the chefs. Tapas and small bites have been copied world-wide, Spanish soups are wonderful, as is wine pairing with the cuisine, but I know if service is not up to par it doesn't matter what the chef is doing in the kitchen." Frequent dining visits for this feature were unannounced and regardless of award-winning cuisine, we agree with Chef Lehmann that service is a high priority.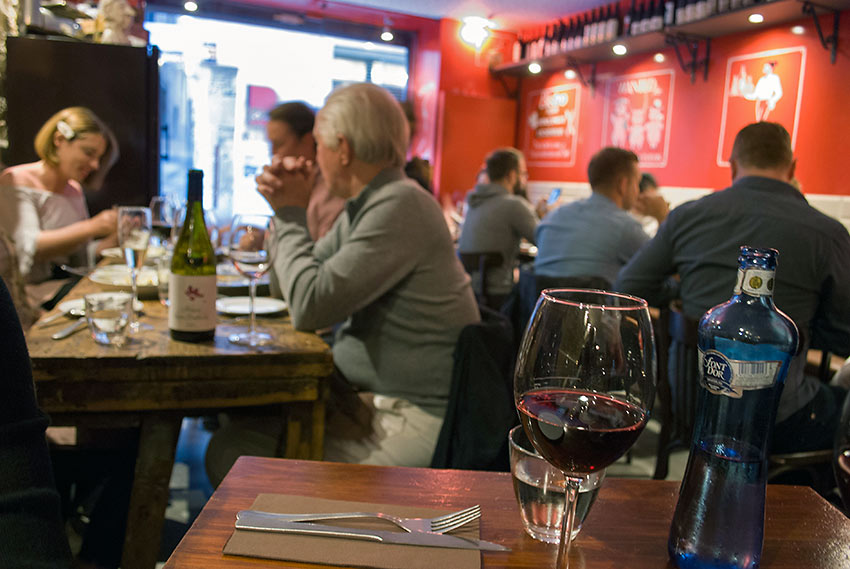 Sensi Bistro, tucked away in the Gothic Quarter on Carrer Regomir, a small passageway off Placa De Sant Jaume, is a joyous dining experience where willing Catalans wait patiently outside on Regomir for one of 32 seats in the narrow room with scarcely enough space for the smiling staff to pass between.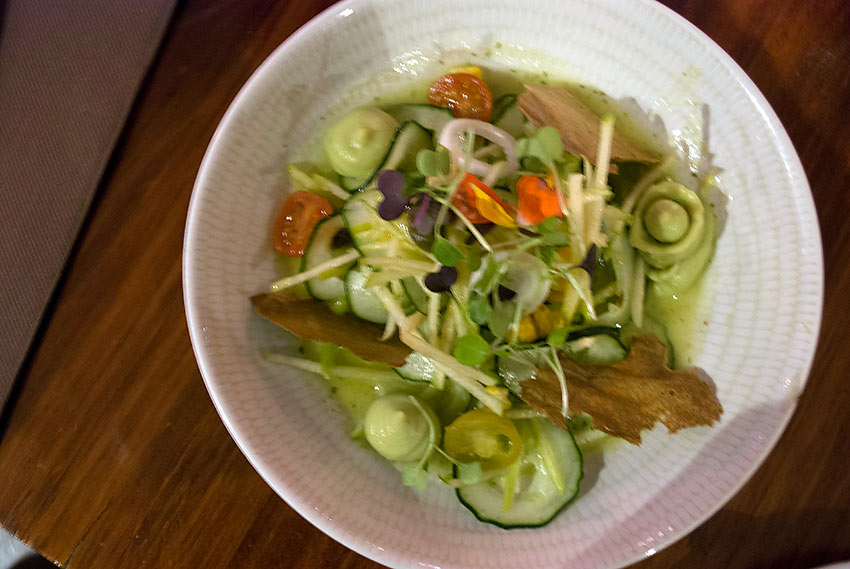 Creativity rules here and the menu features Sous Chef, Lionel Goitia, 31, cooking elevated classic tuna tartar tapas, the tastiest seafood paella in Barcelona, and small cubes of roasted potatoes splashed with a spicy Peruvian sauce and a touch of light garlic. Reservations advised.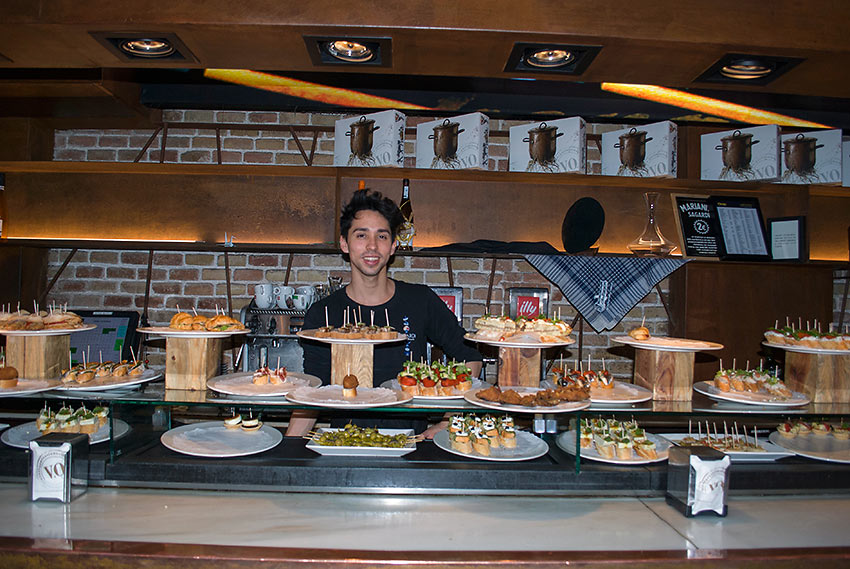 Orio, located in the Gothic Quarter on lively Carrer Ferran, presents a taste of Basque cuisine with large Basque-style tables and an extended tapas bar showcasing seafood and vegetable pintxos (toothpick tapas) that add to the animated ambience. The tab is cleverly compiled by the number of accumulated toothpicks. If time is short, Orio is nicely located, and an intriguing choice for lunch. reserves@sagardi.com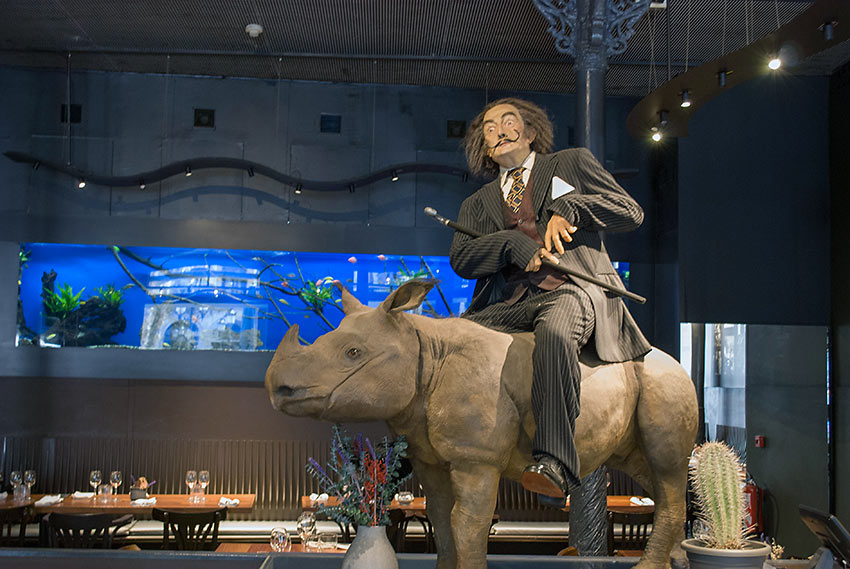 MariscCO is ensconced in an 1879 building in historic Placa Reial where, in the same year, the great Antoni Gaudi designed the attractive Placa lampposts, now a favorite pigeon post. Near Las Ramblas, MariscCO is encircled by some 15 competing dining choices all with alfresco tables. Greeted by a colorful seafood display, the open kitchen restaurant is decorated with historic black and white photos, including a large print of Dali riding a baby rhinoceros who looks deep in his cups. Chef Victor Izquierdo brings to the table a creamy seafood soup, grilled lobster, king prawns, a goat cheese salad, a platter of grilled farm-fresh vegetables, and a selection of Spanish wines. It is ideal for an early dinner while indulging in the art of people-watching.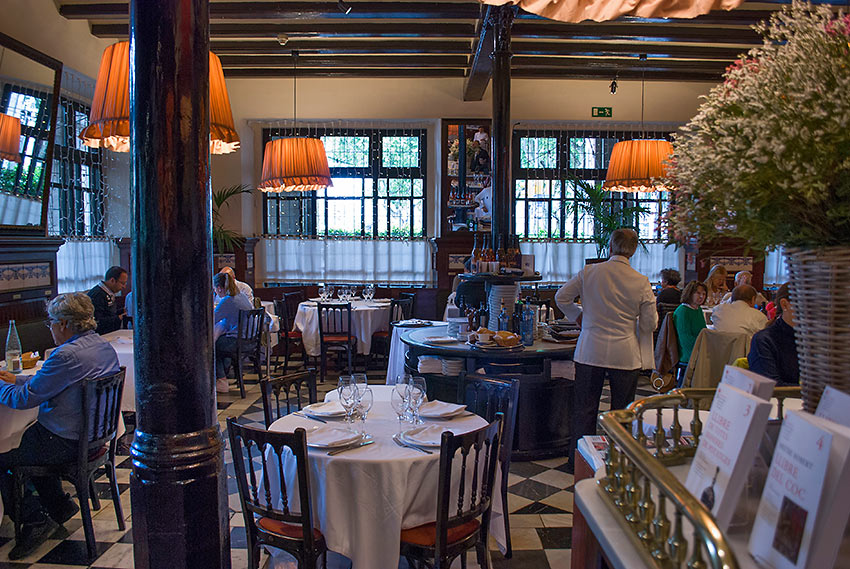 7 Portes, one of Pablo Picasso's favorite Barcelona restaurants, has a designated Picasso table positioned directly by the entrance below an invaluable, signed and framed work of art by Picasso himself. The oldest restaurant in Barcelona, 7 Portes was established in 1836, and has remained open to this day. Spiffy, formally attired servers speak knowledgeably about authentic Catalan cuisine, cold garlic soup, and traditional paellas thoughtfully prepared with fresh fish and seafood and house-made stock.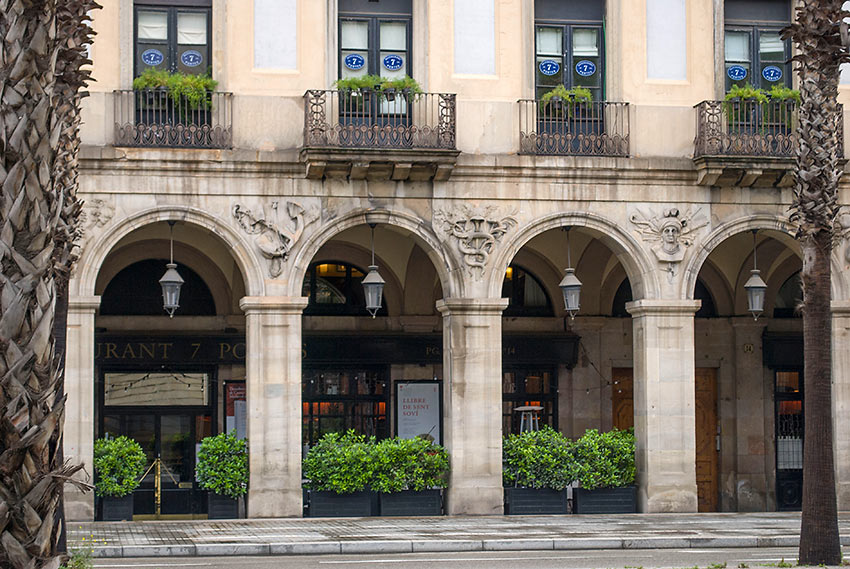 Overseen by Executive Chef Jaime Perez Sicilia, the menu of grilled beach prawns from Palamos and a wine list with more than 100 selections is something that Hemingway would have perused during his Barcelona visits.  Tourists should wear their finest travel clothes for dinner in this elegant restaurant since the Catalans certainly know how to dress for an evening out.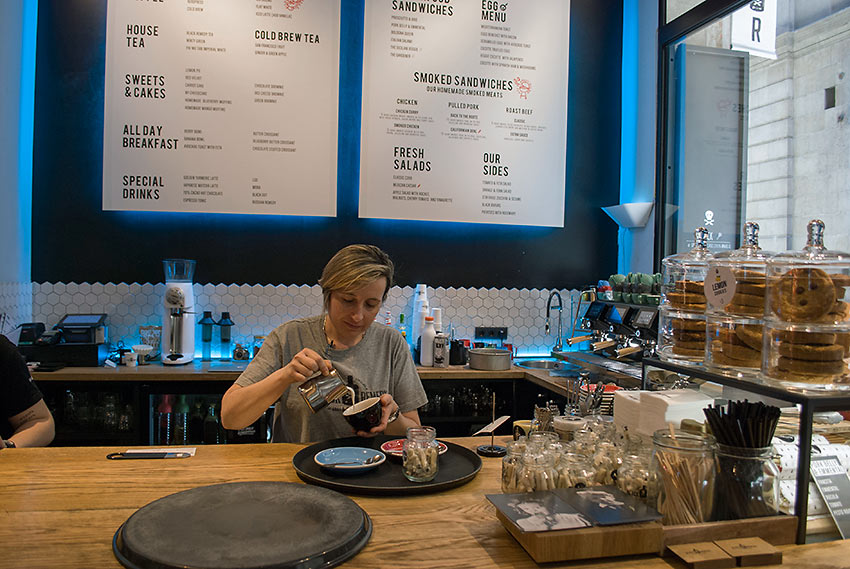 Black Remedy is a lively welcoming breakfast room and a great way to begin a Barcelona day. Close by if one is booked in a hotel in or near the Gothic quarter, Black Remedy is just steps from Placa De Saint Jaume, on Carrer Ciutat, which is right in the heart of the city, and on the same passageway as Sensi Bistro though the name changes. Catalans dine here en masse, making room for a scattering of visitors. House-made blueberry and mango muffins, avocado toast with feta cheese, and eggs Benedict are created by a formidable cook in an open kitchen with flair. Great for lunch, too, with fresh salads, stir-fried zucchini, specialty coffees, and wine.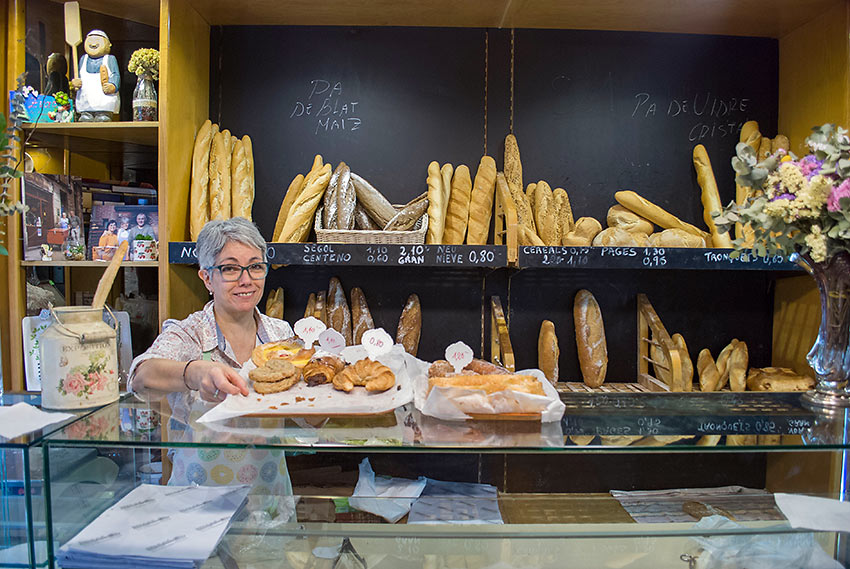 Sola, a hidden Barcelona gem that is well known by Catalans who live or work in and near the Gothic Quarter, is found near Sensi Bistro on the identical Regomir passageway. Sola, the current matriarch and namesake of this small, family-owned bakery that has operated in the same location for 100 years, is eager to share an old black and white photo of herself, standing in the bakery as a young girl watching her grandfather and uncle prepare the specialties of the day. The bouquet of freshly baked begets, sweet rolls, cookies, bread, cupcakes and croissants, fills the air and warms the heart. With a smattering of Spanish, ask Sola and she will show off the old baking ovens and tools used by her family throughout the ages.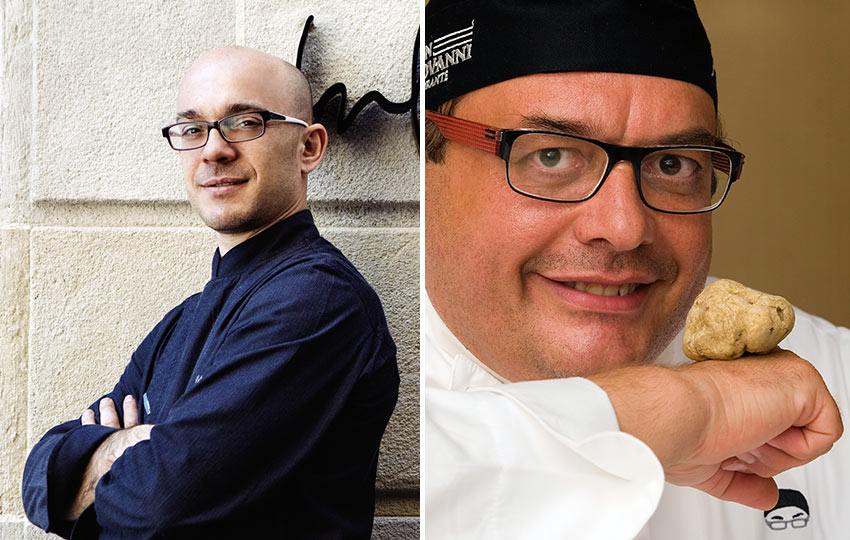 Chefs Not to be Missed
Executive Chef, Andrea Tumbarello, was born and raised in Sicily, married a striking Spaniard from Madrid, and with immense care and preparation opened Don Giovani on the ground floor of the NH Collection Constanca Hotel in the center of the financial district on Carrer de Constance in 2014. Tumbarello, leaning on his Italian heritage, has developed a following of Catalan diners who allege his masterly Italian cuisine is the charm of Barcelona. Tumbarello works with premium quality truffles and is noted for his linguini al tartufo, burrata pugliese, and spaghetti alla carbonara l'originale, and a menu that evokes memories of Venice, Rome, and Sicily. www.nh-hotels.com
Executive Chef, Marc Gascons, a Michelin Star honoree, and his team create fresh, long-established, and contemporary Catalan dishes at Informal, an admired restaurant in the 28-room Serras Hotel in the Gothic Quarter overlooking Port Vell. Cooking with seasonal and local produce, and merging the finest of Catalan haute gastronomie with refined service and elegantly balanced plates, Gascons has made his mark at Informal which was recognized by CNN in 2016 as "One of the World's Best New Restaurants." www.hotel/theserrasbarcelona.com
Catalonia Recommendations
More than twenty additional dining choices were avidly recommended. Here are five of the most repeated suggestions: Viana, Tickets, Vivant, Bambarol, and Somorrostro. For those who take pleasure in inspired cuisine, Barcelona is a winner.