Letters to Santa Reveal the Toll the Pandemic is Taking on Kids
Courtesy Faith Karimi, CNN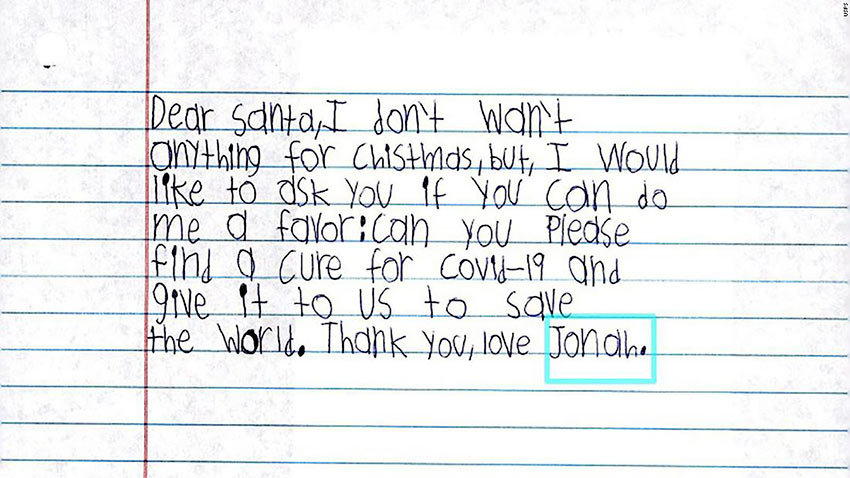 Jonah wants nothing from Santa this year except for a cure for coronavirus.
Anthony told Santa he wants a magical button he could press to transport him away from the weary reality of the pandemic.
Jasmyne's Christmas list is short and to the point. "This year, I would like end of Covid-19, world peace, climate control, new Xbox," it reads.
In their letters to Santa Claus, kids across the US are still asking for toys, clothes, Legos and video games. But in a year filled with illness and uncertainty, a review of letters addressed to the North Pole and collected through the Post Office's Operation Santa program reveals the pandemic is weighing heavily on children.
Some are imploring Santa to make coronavirus go away. Others are asking for masks for Christmas. Still others write about the challenges of going to school online or how their parents can't afford to buy presents this year because they lost their jobs.
"Dear Santa," Jonah wrote. "I don't want anything for Christmas, but I would like to ask you if you can do me a favor: Can you please find a cure for Covid-19 and give it to us to save the world. Thank you."
The Postal Service Helps Fulfill Christmas Wishes
The Postal Service began receiving letters to Santa Claus more than a century ago. Operation Santa dates to 1912, when Frank Hitchcock, the postmaster general at the time, allowed postal workers to open and respond to letters addressed to the North Pole.
Post offices worked with volunteers who agreed to "adopt" letters from needy children and send them items on their wish lists.
In 2017, the effort went online in a few major cities. This year, for the first time, the USPS posted all the letters on its Operation Santa site for Samaritans across the country who wish to help kids and their families.
The Postal Service encourages volunteer donors to go online, pick a child's letter to "adopt" and fill out a registration form. The donor then buys the gifts and brings them to their local post office, where a postal worker matches the number on the letter with the child's address and mails them off. For privacy reasons, donors don't have access to recipients' addresses.
Children open up to a figure like Santa because he's seen as a helpful, trustworthy person who spreads joy, says child psychologist Avital Cohen, founder of Peachtree Pediatric Psychology in Atlanta.
"What I read in these letters is that kids really are thinking about the needs of their parent or the world and not just their own desires this year (though of course some kids are asking for the gifts they want this year, which is to be expected!)," Cohen said in an email to CNN.
"Mr. Rogers is known for saying look for the helpers in scary situations — this is our chance to be the helpers and have our kids be the helpers, even in small ways."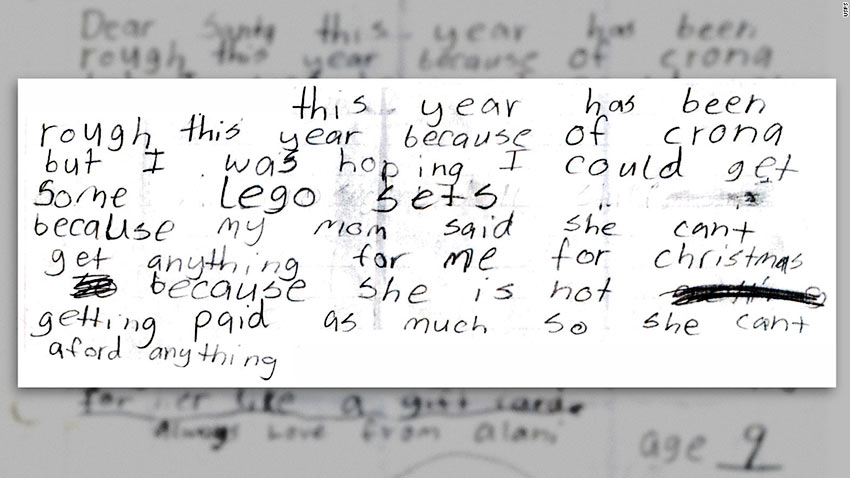 Since October children and adults in the US this year have sent more than 10,000 notes and cards to Santa — many of them reflecting the year's hardships, said Kimberly Frum, a spokeswoman for the USPS.
"2020 has seen its share of challenges affecting individuals and families in so many ways. Covid-19 resulted in job losses, temporary unemployment and sadly, the loss of family and friends," Frum said in an email to CNN.
"The program has always been about providing holiday gifts for families who may not have the means to provide for anything more than basic everyday needs. This year, there are likely more families impacted financially and emotionally."
Most of the letters to Santa have already been adopted by donors, Frum said. Postal workers will continue uploading new letters through December 15.
Many Kids' Letters Reflect the Reality of Life in 2020
In a holiday season unlike any other, with masked Santas behind plexiglass barriers, the annual tradition of writing letters to the North Pole may provide children with a bit of normalcy.
But the sentiments in many of their letters aren't quite like normal.
A Texas girl named Kimberly, 13, is not unlike many kids in asking Santa for AirPods. But she also pleaded for gifts for her three siblings and for her money-strapped parents: a workout machine for her mom and a waterproof jacket for her stepdad.
"This year has tough to all of us due to covid-19. My stepdad is the only (one) working and because of covid-19 he had to stop working full time. Now he is working less because of covid, and all the money he gets is for paying the rent and the bills," she wrote. "My parents think I am writing this for my siblings and I, but I want to surprise them for everything that they have done this year."
Nine-year-old Alani asked for some Legos and a gift card for her mom. She drew a smiling girl with curly hair standing with Santa — a cheery scene that belied the plaintive tone of her letter.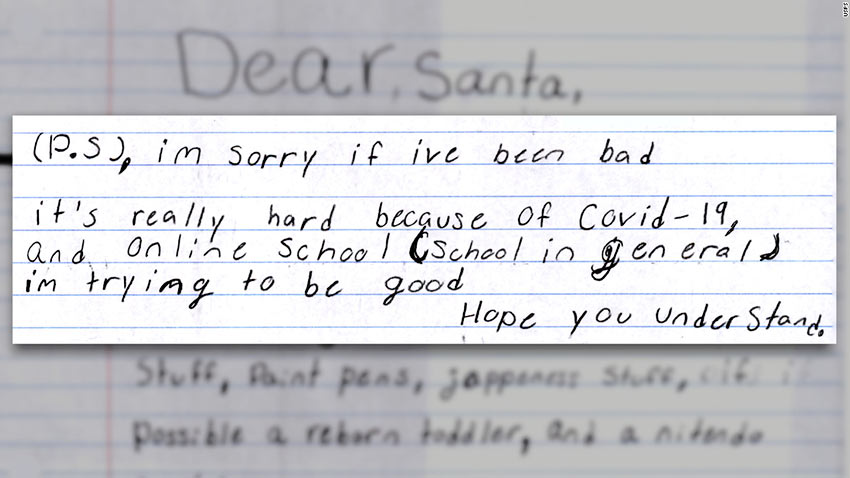 "Dear Santa this year has been rough… because of crona… my mom said she can't get anything for me for Christmas because she is not getting paid as much so she cannot aford anything," she wrote.
Savannah, a girl from Massachusetts, included a confession and an apology.
"PS, I'm sorry if I've been bad," she wrote. "It's really hard because of Covid-19 and online school … I'm trying to be good. Hope you understand."
Nhea, a girl in Florida, sounded a little more hopeful in her letter, which asked Santa if the pandemic has reached the North Pole.
"Is there covid where you are? If not I just want to tell you that you are lucky," she wrote. "Dad says that even though he lost his job we will still find a way to celebrate."
Then there is Andy, a 5-year-old in California, who asked Santa for a Nintendo Switch for him and his little brother. He closed his letter by yearning for a return to normal life after the pandemic — and pretty much spoke for the whole world.
"I wish covid was over so we can hug," he wrote.
Ireland's Voices Stream Christmas Hope to the World
The home of Guinness in Dublin will be the location for a unique Christmas concert that will connect the heart of Ireland with the world.
One of Ireland's most respected musical events, Other Voices, is staging a special Christmas show in the Guinness Storehouse, which will be live streamed around the world on 16 December.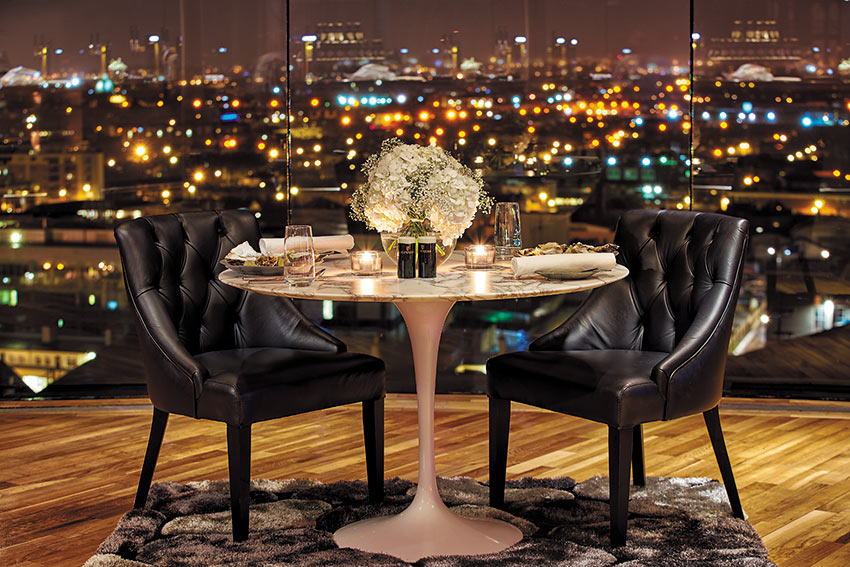 Featuring a wide range of Irish talent, 'Other Voices: Home at the Guinness Storehouse' will see this iconic building in the heart of Dublin come alive with an eclectic programme of Irish music, stories and songs.
There will be performances from Irish hip hop artists MuRli, Godknows and Denise Chaila, Choice Music Prize nominated musician Sorcha Richardson, Ivor Novello Award-winning and Mercury Music Prize nominee Conor O'Brien (Villagers), trailblazing hip-hop duo Mango X MathMan, singer-songwriter and pianist Jack O'Rourke, folk trio The Mary Wallopers, and Crash Ensemble, Ireland's leading 'new music' ensemble.
A specially commissioned contribution from the award-winning Irish writer Joseph O'Connor will add a further dimension to the show.
This emotive evening of music and song will seek to bring something of home to those who remain abroad during this Christmas season.
During the evening, beams of light will illuminate the sky above the Storehouse and a necklace of lighthouses on the coast will light up. A special promotional video presented by ex Lightkeeper Gerald Butler captures the central message of the evening — collapsing distance through words and music and creating a safe and comforting pathway home for the Irish diaspora around the world.
Speaking about the production, Philip King, Other Voices, said: "This evening will connect, entertain and inspire, and send a message of hope, love and courage this Christmas." 
The award-winning Guinness Storehouse at St James's Gate brewery is a pint glass-shaped tower rising seven storeys around a stunning central atrium. Self-guided tours offer an insight into the brewing of the famous 'black stuff' and delve into the brand's ground-breaking advertising campaigns.
There is also the chance to sample Guinness-inspired food in the Storehouse brasserie and at the top of the tower is the Gravity Bar, where you can enjoy a perfectly poured pint of Guinness, see specially commissioned artwork by Irish street artist Aches and enjoy panoramic views over Dublin city.
To view Other Voices: Home at the Guinness Storehouse, simply go to the Other Voices social channels for links to the live stream #OVHome.
Other Voices will be accepting donations during the concert to support the music community in Ireland through the Irish Music Industry Covid Emergency Relief Fund.
The Grinch That Keeps on Grinching
A new television special hearkens back to the nearly 50 years of Christmas thievery from the Dr. Seuss classic
Courtesy Patrick Sauer, SMITHSONIANMAG.COM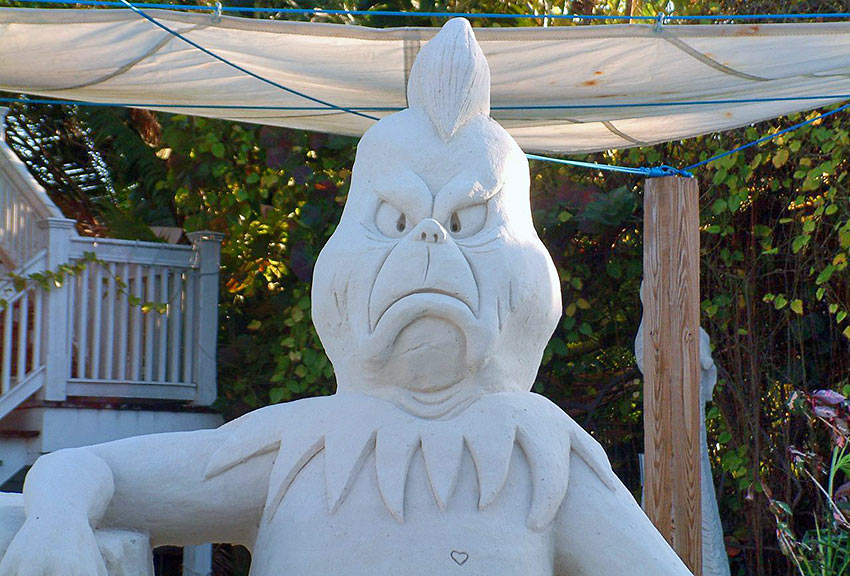 The first time readers young and old laid their eyes on the Grinch, he wasn't green. He wasn't on television, on stage, or even in a book. He didn't even debut amidst the Jing-Tinglers of the season, but rather during the dog days of summer. In 1955, a 33-line illustrated poem "The Hoobub and the Grinch" ran in Redbook magazine. In it, Dr. Seuss introduces the Grinch as a con artist selling a piece of string for 98 cents to a yellow-furred galoot out catching some rays. It's "worth a lot more than that old-fashioned sun," says the Grinch. (A scam to be sure, but the Grinch is right about the broiling damage that can be done without proper UV skin care.)
At the time, the Grinch wasn't making the local "Who's Who in Whoville?" ledger and his creator, Theodor Geisel, wasn't making a living writing children's books. He'd had a modicum of success with 13 titles dating back to 1937, when his first published book, And to Think That I Saw it on Mulberry Street, hit shelves. By the early months of 1957, the 53-year-old was still more Ted Geisel, advertising illustrator, than Dr. Seuss, American kiddie culture-definer, but it all changed when he accomplished the literary feat of basically winning the World Series and Super Bowl M.V.P. in the same year.
"For his career, 1957 is the game-changer because he caught iconic lightning in a bottle, twice," says Brian Jay Jones, author of Becoming Dr. Seuss: Theodor Geisel and the Making of an American Imagination. "The Cat in the Hat comes out in March and How the Grinch Stole Christmas! in early December. Thanks to these two humongous books, Geisel truly became Dr. Seuss and never looked back."
The Cat in the Hat didn't just upend a brother and sister's rainy day afternoon, it changed the face of children's reading habits. Its combination of bright drawings, wordplay hijinks and sense of mischief would kill off the boring drab Dick and Jane books for good, of which Geisel was extremely proud. The book was a smash, Thing One and Two became such household names that the print run for Geisel's follow-up was upped to a healthy 50,000 copies for the holidays. How the Grinch Stole Christmas! was also an immediate hit and has since sold 7.5-million copies according to Forbes.
In the 64-page printed version, Geisel tells the tale of a cantankerous recluse whose misanthropy leads him to vanquish all signs of Christmas in the nearby village, only to have a change of heart and be filled with the holiday spirit. The 1966 cartoon built out the story by adding colors, songs, and making Max the dog an important character. And tonight, the Grinch once again takes center stage as NBC airs a performance of the 1994 musical adaption of the Seuss classic, starring Matthew Morrison of "Glee" fame as the angry loner who lives up on Mount Crumpit.
"The Grinch was Dr. Seuss' favorite character, it was his all-caps vanity license plate," says Jones. "Two little boys, Bob and David Grinch from New Jersey, wrote him a letter saying how they get bullied every year around Christmas because he's the bad guy so everyone makes fun of us… Seuss wrote them back and basically said, 'No, the Grinch is a hero, a changed man. Tell those other kids, it's not where you start, it's where you end up."
"It's difficult to overstate the influence of the Grinch," says Tom Christie, a U.K.-based Fellow of the Royal Society of Arts based and author of three books focused on the history of Christmas movies. "People enjoy the character's subversiveness at the time of year when we're all repeatedly told about the need for peace on earth and goodwill to all humankind, The Grinch comes along with his scruffily improvised Santa Claus costume to ransack people's homes and surgically remove all traces of the holiday season from his locality."
"There's something gleefully over-the-top about that level of misanthropy and, because he eventually learns the error of his ways, we don't have to feel guilty about relishing the sheer cantankerousness of his actions and attitude," he adds. The story is never overly saccharine, and never overly sinister: it strikes exactly the right balance."
Four generations on, the Grinch's humble roots on the page as a black-and-white sourpuss, looking down on Who-ville and rueing the impending town feast, have become a Christmas cottage industry. Tonight's London-based performance of Dr. Seuss' The Grinch Musical provides yet another entry in the ever-expanding canon. Following months of socially distanced rehearsal, and a two-week quarantine bubble, The Grinch Musical, says director Max Webster, is totally humming.
"The biggest challenge we faced was figuring out how to actually do it. I don't know that anyone ever put on a theatrical production like this in the middle of a pandemic, perhaps in the 13th-century but even then they weren't putting it on for television," says Webster with a laugh. "It's impossible to properly choreograph scenes without being together in person. You can't practice backflips over Zoom, so it was a lot of work establishing safety protocols just so we could begin rehearsals"
Early on, producers decided that the lack of an in-house audience and the time differences between the U.K. and the U.S. rendered a live version of The Grinch Musical impossible. Instead, Webster, the cast of 30, and a total crew of 200 undertook a two-day film shoot with the intensity of opening night, singing and dancing along to a full orchestra that recorded the score separately.
"One of our guiding principles in this huge undertaking was that it needed to resonate with what we're all going through, but not in a literal way because we could all use a little less news these days," says Webster, former associate director at the Old Vic who now holds the same position at London's Donmar Warehouse. "We did that by making the show zany bright fun, while knowing at its core The Grinch is a story of empathy."
The beloved 1966 animated television special, on which the musical is based, brought Dr. Seuss back to his favorite character, though it took a steady dose of badgering from an old World War II friend. During the war, Geisel served as command of the animation department of the 1st Motion Picture Unit, which was created out of the Army Signal Corps. He worked alongside filmmaker Frank Capra, writing scripts for a series of cartoons about Private Snafu, a misbegotten recruit who couldn't get out of his own way. They were aimed at teaching soldiers with little education about army protocol, personal hygiene, safety measures; they also served as a morale booster. Geisel wrote most of the scripts, which were voiced by Mel Blanc, best known then and now as Bugs Bunny, and directed by two other legends of the Looney Tunes, Friz Freleng and Chuck Jones.
Geisel always had reservations about licensing his characters, primarily because he was a perfectionist who didn't trust anyone else with his creations. Jones rented a car repeatedly to drive to Geisel's home and convince him to get on board for the show Geisel finally relented, so long as he got to be a credited hands-on producer, and Jones went on to select the hue of his friend's previously uncolored star. Based on the color of Jones' rental cars, the Grinch was now a sickly green one, and soon would be a mean one, as Seuss took all his rhyming talents to the songs necessary to flesh out the original source material.
"Seuss loved songwriting, it was poetry to him," says biographer Brian Jay Jones (no relation to Chuck). "In the archives, I found handwritten notes with all these various scratched-out iterations. You could see how much fun he was having coming up with 'stink, stank, STUNK!'"
It was a top-shelf production all the way around, costing $315,000, more than three times what was spent on "A Charlie Brown Christmas" the year before. Jones used the full animation technique, which meant 25,000 drawings—as opposed to 2,000 in say "The Flintstones"—and no cut-and-paste backgrounds. He brought in renowned designer Maurice Noble who created cartoon classics like "What's Opera Doc?" for the 250 background layouts. The musical numbers were produced by a 34-piece orchestra and a 12-voice chorus;it was one of the most expensive shows ever made for television.
The talent was A-list, too. Jones enlisted 79-year-old horror movie specialist Boris Karloff to narrate and voice the Grinch, a performance for which he won a Grammy. Karloff was initially thought to have sung "You're A Mean One, Mister Grinch," but it was actually Thurl Ravenscroft, who also bellowed out "They're Grrrrrrrrrrreat!" as Tony, the official Frosted Flakes spokestiger for half a century. Nobody involved with the production was upset with Ravenscroft's delivery of "you're a three-decker sauerkraut and toadstool sandwich with arsenic sauce," but he was left out of the credits by accident. Geisel himself sent out a letter to newspaper columnists to straighten it all out.
Songs weren't enough to turn a 12-minute read into a 26-minute program however, so Max, the Grinch's dog-cum-workhorse, was moved to the foreground to serve as the audience surrogate. Geisel loved the idea and enthusiastically agreed, describing Max as "Everydog — all love and limpness and loyalty." Add in an extended sleigh ride up the mountain before the Whos rang in Christmas morning hand-in-hand—presents be damned — with songs in "Seussian Latin," and "How the Grinch Stole Christmas!" was ready to go. So was the audience. The December 18 airing on CBS was viewed by an estimated 38 million people and it's been an annual sit-down ever since. No less an authority than TV Guide ranked it #1 in its "Ten Best Family Holiday Specials," topping that round-headed kid with the paltry tree.
"You know when a festive tale starts being spun off into musicals, audiobooks and even a video game, that it's reached the status of being a runaway pop culture juggernaut," says Christie. "People just love the uniquely surreal quality of a character who is able to do what even Scrooge couldn't—literally wipe Christmas off the face of the map."
Neither of the two feature film versions come within a thirty-nine-and-a-half foot pole of the half-hour adaptation, but they both did well at the box office. The critically loathed 2000 Ron Howard-directed version starring an oddly-menacing Jim Carrey banked $260-million. While the blandly-told-but-sprightly-colored 2018 animated version with Benedict Cumberbatch voicing the lanky neon curmudgeon topped its live-action predecessor by $10 million in ticket sales. For Grinch completists, there are also two additional prime-time Emmy-winning, but generally forgotten, animated television specials written by Geisel: "Halloween is Grinch Night" in 1978 and "The Grinch Grinches the Cat in the Hat" in 1982.
The musical adaptation was first presented in Minneapolis in 1994, three years after Geisel's death, with book and lyrics by Timothy Mason and music by Mel Marvin. To fill out what amounts to a 90-minuteish performance, they added songs and dances. Later, it played on Broadway a whopping 15 times a week, toured all over America, and became a perennial favorite at theaters like the Old Globe in San Diego, where it ran each holiday season for 22 straight years. (This year the Old Globe is presenting the show as a radio program that will be streamable on December 20 and 24.)
Today, just about any fan of the Grinch can find a gift emblazoned with the green creature, including the 2020 must-have, facial masks. Gone, seemingly, is the anti-consumerism message that acquiring stuff isn't what makes the holiday, even if it was always a bit of a Seussian stretch, as the biographer Jones points out, the author of the Christmas "doesn't come from a store" ethos made his living in advertising.
It's an interesting time for Grinch lovers around the globe and an open question if a new theatrical production will serve as a welcome respite during this darkest of holiday seasons. This year, a new version of the Grinch's redemption feels a little different. "Would the Grinch wear a mask? Not while he's robbing Who-ville, but hopefully by the end," Jones says.
"Maybe Christmas… perhaps… means a little bit more…" may not be as easy a message for the clan gathering around a Zoom, getting teary-eyed as Max leads the sleigh back down the communal hand-in-hand singing of "Dahoor Dores." On the other hand, by the time the kids are tucked into bed, the Grinch will, as always, have carved the roast beast.
"It's perfect for this year because the Grinch learns to care for others, to look after his community," says Webster. "Any story that helps us grow a bigger heart is a good thing.
Happy Holidays and a Good and Healthy New Year to Us All
By Susanne Servin of Herzerl Tours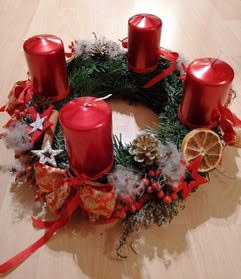 ADVENT – is the quietest time of the year (line of an Austrian poem).
Advent time (which is usually the four weeks in December and translates to expectant waiting) in a non- religious way is very meaningful for all us right now – as we are expectantly waiting for a relief of this awful pandemic that ravages our country and the world – for a vaccine to come.
But there is HOPE!!!
And to cheer us all up or to take our mind of things – lets bake!
My most favorite Christmas cookie recipe is Vanille Kipferl (vanilla crescents) – it's a family recipe going back to my great grandmother, Emilie Zimmermann.
I have featured it on my website but let me send it to you again.
Vanille Kipferl
(Vanilla Crescents)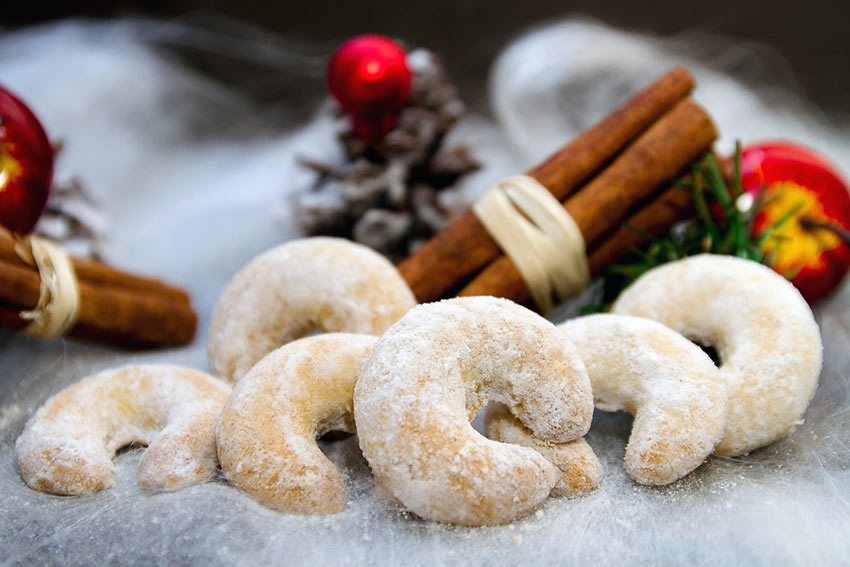 The Turks occupied Vienna in the 17th century for years. With the help of the Polish King John Sobieski they were driven out of Vienna. One of the things Vienna got from the Turks was coffee and another the crescents (a pastry shaped after the symbol on the Turkish flag). The crescent "Kipferl "became a favorite of the Viennese for breakfast. The shape was also used by bakers for crescent shaped cookies.
Ingredients:
360 g unsalted Butter
140 g ground almonds 100 g sugar
4 egg yolks
420 g baking flour
1 cup of confectioners sugar
vanilla bean (if you have German shop close by buy packaged Vanille Zucker)
Instructions:
Combine all ingredients (except powder sugar and vanilla bean) quickly to a smooth dough Turn the mixture unto a pastry board and quickly knead into a smooth ball. Refrigerate for 1 hour.
Now roll out the dough, form into tubes and cut these into 3/4″ pieces. Roll pieces in your hands to form Kipferl (crescent shapes). Arrange Kipferl on an ungreased baking sheet, 1″ apart. Bake the Kipferl for 15 to 20 minutes or until golden. Let cool slightly. Dredge the warm cookies in the vanilla-sugar mixture and let cool completely. These cookies will keep very well in an airtight container.
NOTE: to make vanilla sugar place the vanilla bean in a canister of confectioners sugar for approx. one week.
Kipferl go good with Glühwein (Mulled wine), Prosecco or Cafe latte. And if you don't feel like baking – just drink the Glühwein or Prosecco – just make sure it's Austrian.
I am sending you best wishes for the upcoming holidays – and if you can't be with your families do what I do – arrange a family Zoom. It's a marvelous invention.
Guten Appetit or as we say in Vienna "Gesegnete Mahlzeit!"
Best Cities for New Year's
Courtesy Diana Polk, WalletHub Communications Manager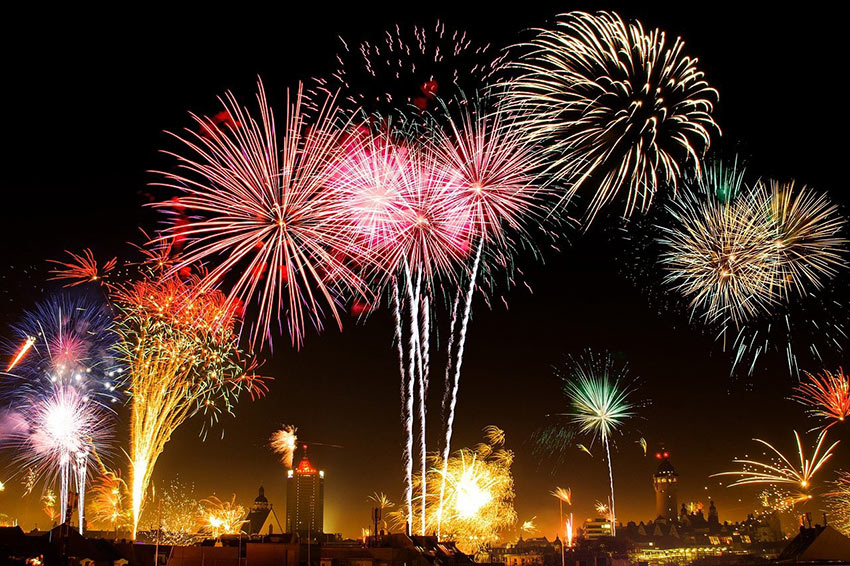 With New Year's around the corner but the scale of celebrations limited by the COVID-19 pandemic, the personal-finance website WalletHub released its report on 2020's Best Cities for New Year's.
To determine which cities are the best for safely ringing in the New Year without breaking the bank, WalletHub compared the 100 biggest cities across 15 key metrics. The data set ranges from safety and COVID-19 cases to quality food delivery options and costs.
Best Cities for New Year's
1.   Virginia Beach, VA
2.   Honolulu, HI
3.   Plano, TX
4.   Fremont, CA
5.   Irvine, CA
6.   Chula Vista, CA
7.   Lincoln, NE
8.   Santa Ana, CA
9.   San Diego, CA
10. Anaheim, CA
11. Raleigh, NC
12. Chesapeake, VA
13. San Jose, CA
14. Norfolk, VA
15. Colorado Springs, CO
16. Riverside, CA
17. Austin, TX
18. Madison, WI
19. Pittsburgh, PA
20. San Francisco, CA
Key Stats
Honolulu has the fewest COVID-19 cases in the past week (per 100,000 residents), 1,544.12, which is 6.7 times fewer than in Lubbock, Texas, the city with the most at 10,405.57.
Gilbert, Arizona, has the lowest property crime rate (per 1,000 residents), 12.03, which is 5.3 times lower than in Oakland, California, the city with the highest at 64.21.
Miami has the most beer, wine and spirits shops (per square root of population), 0.333293, which is 27.2 more than in Garland, Texas, the city with the fewest at 0.012259.
Indianapolis has the lowest average wine price, $3.63, which is 4.1 times lower than in Seattle, the city with the highest at $14.89.
St. Paul, Minnesota, has the lowest pedestrian-fatality rate (per 100,000 residents), 0.32, which is 23.5 times lower than in Hialeah, Florida, the city with the highest at 7.53.
To view the full report and your city's rank, please visit: Wallet Hub
WNPA Recently Announced the Recipients of its Annual Awards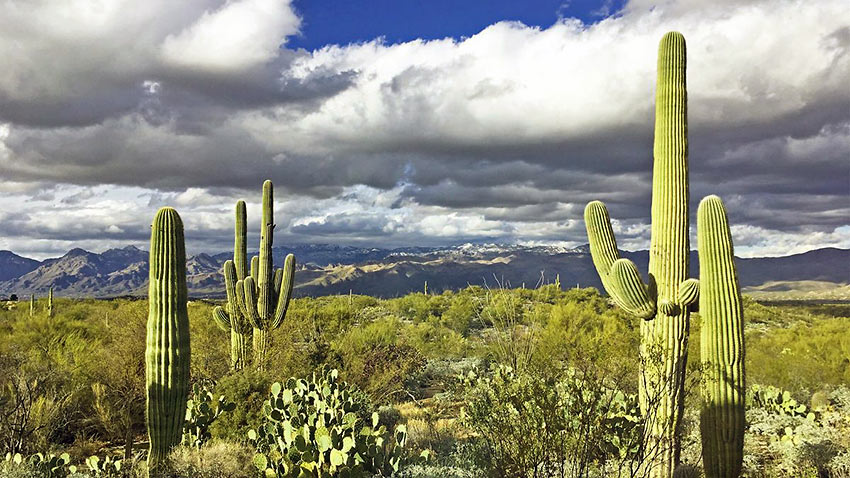 Western National Parks Association (WNPA), a nonprofit education partner of the National Park Service (NPS) since 1938, recently announced the recipients of its annual awards. For over 30 years, WNPA has recognized individuals and organizations who make exceptional contributions to national parks and increase awareness of WNPA's mission.
Even in a global pandemic, it is important to celebrate success and meritorious achievements. These days, many Americans have a renewed sense of the importance of our national parks. This year's award winners are individuals who achieved major accomplishments, helping advance the ideals of our national park system. Please join me in congratulating them for their well-deserved recognition!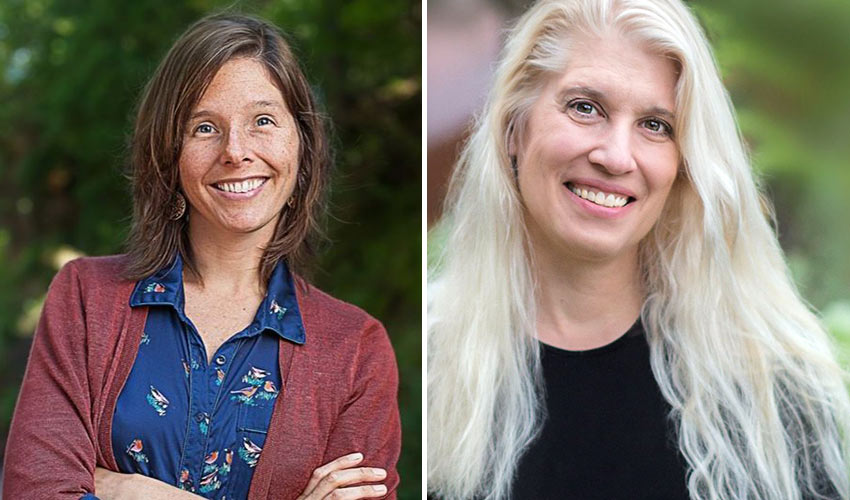 Dr. Jessica Thompson, Professor, Northern Michigan University, and Dr. Ana Houseal, Associate Professor & Outreach Science Educator, University of Wyoming, received the Stewart L. Udall Award for editing America's Largest Classroom: What We Learn from Our National Parks, published in April by University of California Press. The book, recognized with a Silver Award from the National Nonfiction Book Competition in July, examines educational and interpretive programs in national parks. Its 21 chapters—written by more than 40 authors—address powerful, experiential learning of STEM, social studies, history, and culture and emphasize inclusivity and reaching more diverse groups of students and educators. Thompson and Houseal also created an issue of the Park Stewardship Forum, an online, interdisciplinary, open access, and peer-reviewed journal copublished by the University of California Berkeley Institute for Parks, People, and Biodiversity and the George Wright Society. The book and journal will be used in university courses related to environmental education and stewardship and will be valuable in the professional fields of conservation and interpretation of public lands.
The Stewart L. Udall Award honors those who work to support park interpretation programs, deliver the park message to all audiences, or rally broad support for national parks. The award was named for the renowned conservationist, secretary of the interior (1961­–1969), and former WNPA board member (1984–1994).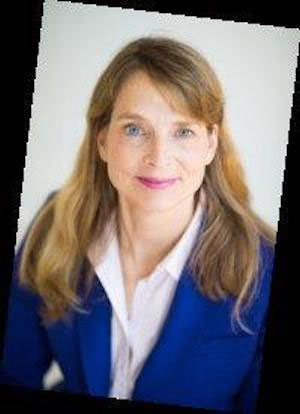 Monique VanLandingham, Program Manager, Cooperating Associations & Partnerships, NPS, received the Edward B. Danson Award for her unwavering support of WNPA. VanLandingham took the initiative in developing critical communication which provided ethics guidance to park leaders regarding ways parks can communicate about their cooperating association partners. In this time of COVID-19 she worked closely with the cooperating association community, especially WNPA, to understand the impacts of the virus, then created awareness across the NPS about the gravity of the situation many cooperating associations face.
The Edward B. Danson Award honors those who show exceptional support and loyalty to the WNPA mission and national parks. The award was named for the noted archaeologist and director of the Museum of Northern Arizona (1956–1975). Danson served as a member of the WNPA board and the National Park System Advisory Board. He was awarded the Department of the Interior Conservation Award in 1986.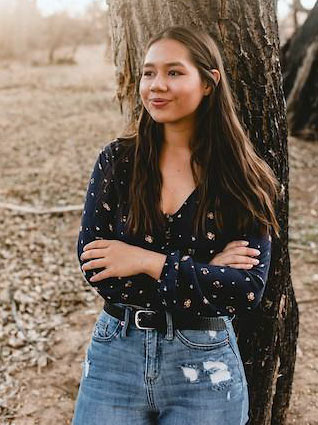 Maya Tainatongo, a native Tucsonan, received the Ernest Quintana and Marty Sterkel Scholarship for her work at Saguaro National Park. Tainatongo has taught children about the park and its history through a variety of field trip programs, such as plant species found in the park and the indigenous Hohokam people who lived on the land before it became a national park. Tainatongo has been part of many interesting projects and a variety of surveys surrounding aspen trees, frogs, water, and saguaros. Her goal is to foster awareness of the many people excluded from conversations regarding preservation, conversation, and culture and natural heritage, as many underrepresented groups hold spiritual and cultural connections to much of the land the parks currently occupy. This scholarship allows her to continue her education at the University of Arizona as she works toward a career within the park service where she can create programs relative to underrepresented groups.
The Ernest Quintana and Marty Sterkel Education Program Scholarship was established at WNPA in 2016 by retired NPS leader and former WNPA board member Ernie Quintana and his friend and NPS colleague Marty Sterkel. The scholarship's goal is to support individuals whose intended use of the scholarship and career goals will increase diversity in the workforce of the NPS and similar land management or resource agencies. The scholarship provides for college tuition and internships in areas of study relevant to parks management, conservation, and other special study opportunities targeting the same goal. WNPA hopes to inspire individuals from all backgrounds to consider careers serving as NPS and other similar resource professionals. The Ernest Quintana and Marty Sterkel Education Program Scholarship aims to change the lives of diverse young people and change the future of our public lands.