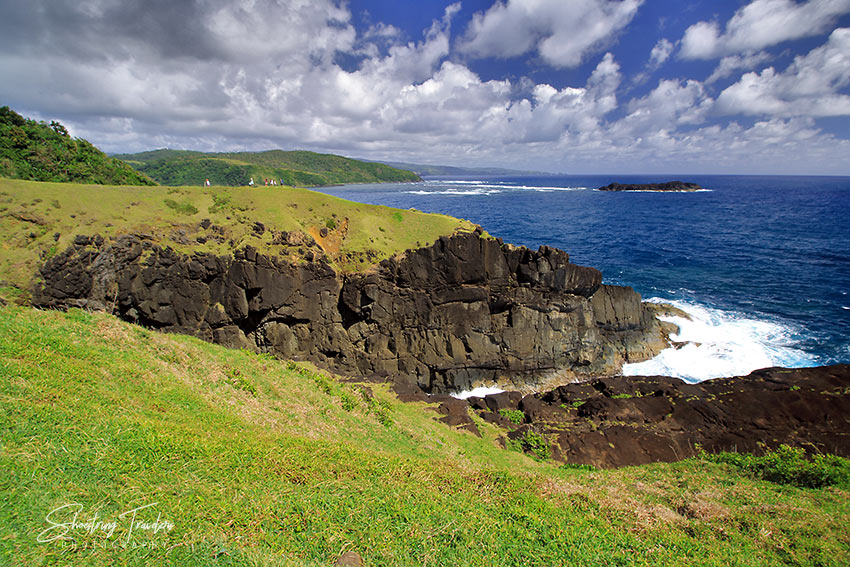 The Philippines often lies in the path of typhoons in the western Pacific which means we're often prepared for the worse. But a month ago three consecutive cyclones struck the country within a span of 18 days, one of them the strongest in the world this year and among the strongest in recorded history, a streak of calamities unparalleled in the country's history.
The 3 typhoons registered maximum sustained winds of 130 kph (85 mph) to 225 kph (140 mph), with one of them – Super Typhoon Rolly (international name Goni) – recording catastrophic 1-minute sustained winds of 315 kph (195 mph), making it the most powerful recorded storm to hit land. Those winds carved a wide swath of devastation and caused widespread flooding across the southern part of the large island of Luzon.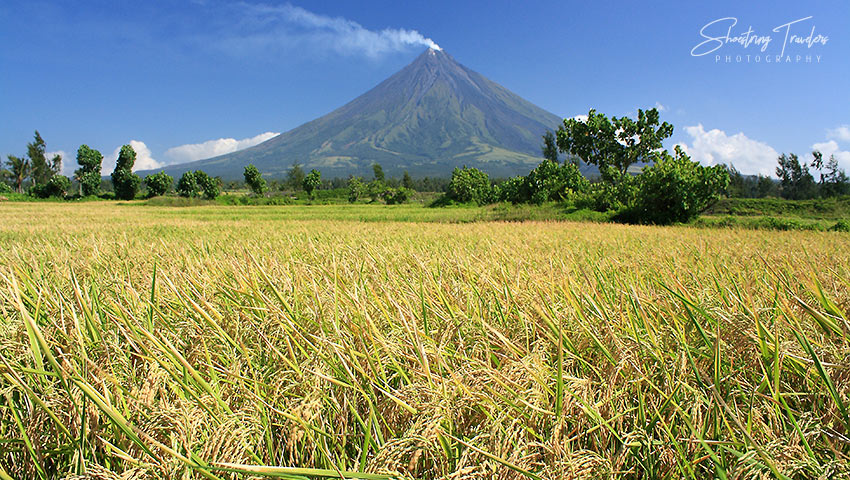 Somewhat safe although still affected by winds and flooding in the nation's capital, we immediately thought about the provinces of the Bicol Region, particularly Catanduanes, the province hardest hit by Typhoon Rolly (Goni). An island-province, Catanduanes juts out into the Pacific from the Bicol mainland. Its location often makes it the first province to feel the wrath of an incoming cyclone. This means it would get hit with typhoons at their peak intensity. Not surprisingly Catanduanes was given the moniker "The Land of Howling Winds." Until recently it has been largely untouched by tourism. Two years ago we got to sample some of the island's rolling hills, breathtaking cliffs, majestic coasts, golden sand beaches and pristine waterfalls.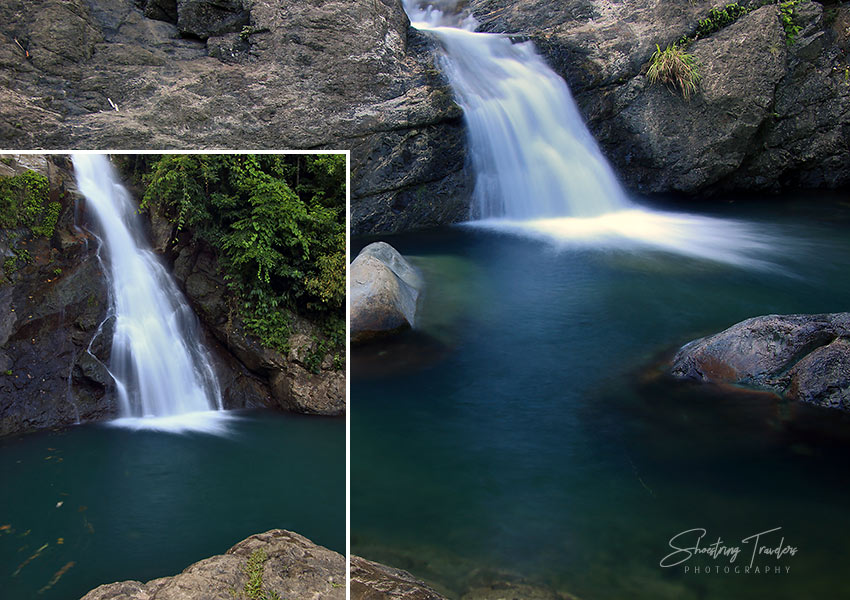 Coming on the heels of the first howler, Typhoon Quinta, Typhoon Rolly initially made landfall in Bato town destroying several houses and leaving residents without shelter, clean water, power and livelihood. We made a short stop on this town on our first and only trip to Catanduanes. Passing by Bato on our way to the north we visited the Maribina Falls and Bato's 19th century church while relishing its peaceful coastal scenery. (The latter also includes beautiful Cagraray Islet and the 7 islands of Carorian Wonders with its huge white rock formations, turquoise lagoons and seaside falls.) Today it is hard to imagine what became of the houses and other structures along Bato's coast.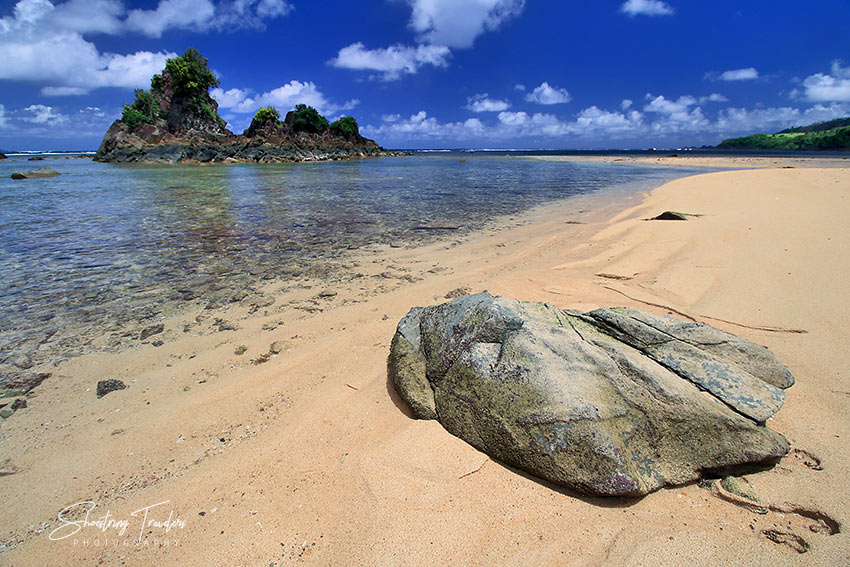 Past Bato heading north is the town of Baras, a municipality that became a favorite among international surfers for the perfect barrel waves at Puraran Beach. The latter helped place Catanduanes on the tourist map. We're non-surfers but we still enjoyed Puraran's golden-sand beach, interesting rock formations and tranquil seascape while enjoying lunch at one of its resorts. Sadly the resorts would later be devastated by the winds and huge waves of Typhoon Rolly (storm surges reached as high as 5 meters along the eastern coast).
See photos of the devastation caused by Typhoon Rolly in Catanduanes.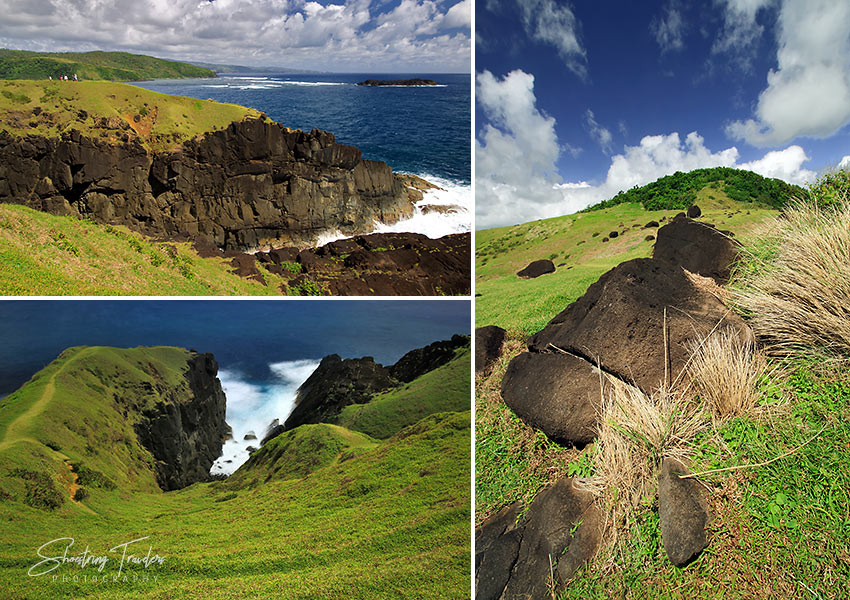 In recent years more travel destinations have opened in Baras including Binurong Point with its rolling hills and rugged coastline and Balacay Point, another upland location that offers panoramic views of the Catanduanes coast. During our visit here we chatted with locals whose livelihood depended on tourism and fishing. Covid-19 effectively negated the former while the typhoons wiped out several fishing boats leaving many residents without their primary assets for a livelihood.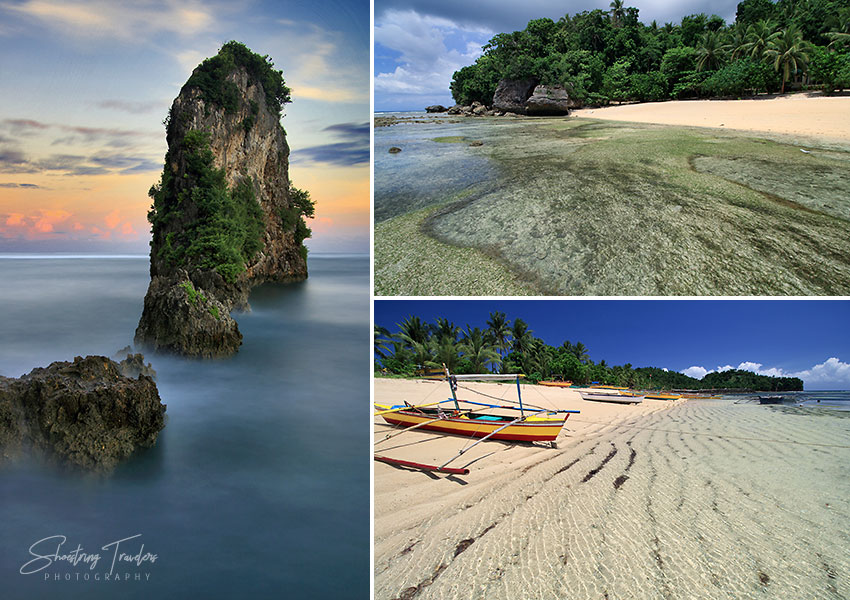 Virac, the capital town of Catanduanes is often used by visitors as a base for touring the province. It's a relatively small town but has several excellent beach destinations on its southern coast including Igang Beach which houses the Twin Rock Beach Resort – our home for our 2018 visit. Spread out all over the southern coast are golden sand beaches with names like Mamangal, Balite, Marilima, Batag and Bosdak. Most of these beaches feature powdery soft golden sand, crystal-clear waters and coconut palms that are almost untouched by mass tourism. Marilima is probably the best beach for swimming and Batag the most scenic.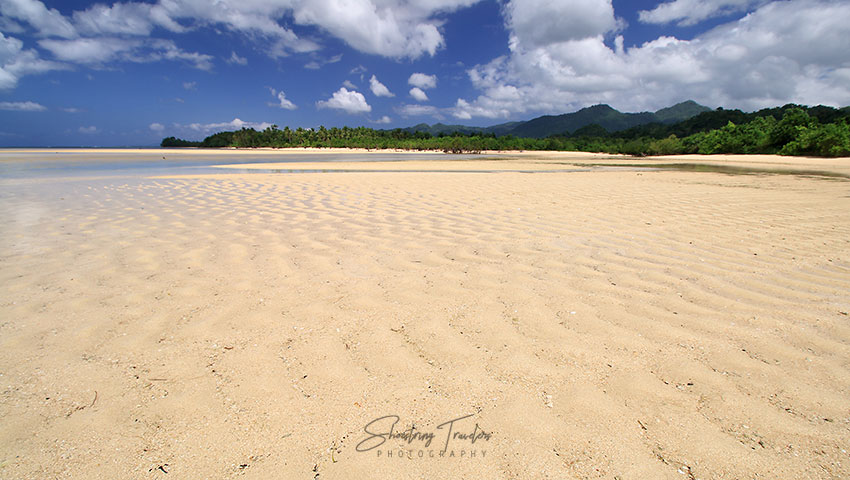 Adjacent to and just west of Virac is the town of San Andres and Amenia Beach, another golden-sand wonder which features sand ripples in near-perfect alignment during low tide. Although not located on the eastern coast which made them less susceptible to Typhoon Rolly's massive storm surges, Virac and San Andres were still battered by strong winds. Twin Rock Beach Resort's Facebook page showed trees and other vegetation ravaged by the winds but the resort was somehow still open for incoming guests.
Just a few days after Typhoon Rolly another typhoon ravaged the region passing just north of Catanduanes, further hammering a province still recovering from Typhoon Rolly's rampage just 10 days earlier. The rest of the Bicol Region suffered similarly from the 3 typhoons. Albay province also took a direct hit from Typhoon Rolly, albeit at a "slightly weakened" state which still meant winds somewhere in the region of 175-190 kph. Another disastrous effect of these typhoons were the heavy rains that washed away homes and bridges and caused landslides that buried houses and roads in the provinces of Albay, Camarines Norte, Camarines Sur and Sorsogon. The rains also induced disastrous lahar flows from Mayon Volcano in Albay that swamped everything in their path.
It would probably take a while before much of the damaged infrastructure in the Bicol Region is restored. Up to now many towns are still without electricity and telecommunications. We're seriously considering re-visiting Catanduanes to hopefully do an outreach to those affected by the typhoons when travel restrictions are lifted. We'd also like to visit the beautiful Palumbanes Islands in Caramoran on Catanduanes' western coast as well as the Cagnipa Rolling Hills and Tuwad-tuwadan natural pool in Pandan, plus waterfalls and beaches in both towns and elsewhere.
Travel Tips
Travel to places like Catanduanes (and even to the Philippines in general) is still restricted as of this writing due to the Covid pandemic. Ordinarily Cebu Pacific airlines flies to Virac from Manila and back every Monday, Wednesday, Friday and Sunday. An alternative to air travel is to take a bus to Tabaco, Albay from Manila, then take a ferry to Virac port. Total travel time for the second option will practically take a whole day due to this province's remote location. Within Catanduanes transportation is not yet that convenient. We had to rely on trikes and motorcycles to get us to several of the destinations mentioned here. Tourism infrastructure in Catanduanes is not that developed but the trade-off is a province with pristine, almost untouched destinations.