Raoul's 2 Cents
There's a Train Coming
Where does your security rest? On your career? On your insurance? On your retirement benefit? Your savings? I've been following the news lately and I've been concerned how quickly the godless global value system seems to be spreading. A Japanese animator went "postal" and burned an anime studio. There's a Hollywood movie where the kids are exploited to be already sexually aware — they think it's comedy. As usual, politicians spew ridiculous declarations and believe their own lies. Technology is advancing so rapidly that the laws that safeguard our security and privacy are non-existent. Somebody opened "Pandora's box," now every year we move closer to self destruction. It's easy to drown in fear and worry.
Fortunately, I've found comfort studying the book of Daniel. He's the guy who interpreted dreams and who was rescued from a den of hungry lions. Many who study the book dig into the details of his prophecies but I stepped back and looked at the big picture. And I saw a Daniel who was distraught by the visions of calamity but he calmed down when he understood God's big agenda. Daniel never compromised his faith and he never deviated from his role as a steward of God. He not only survived several kingdom take-overs but also retained his top political position no matter who was in power. We can complain all we want, start wars and save the environment — but the bottom line is — God's plan will carry through. There may be a delay due to prayers but the dreaded apocalypse is inevitable. It will be swift and it can happen within our lifetime. It can happen tomorrow. Where is our security then?
This reminds me of a provoking song written by Curtis Mayfield called "People get Ready."  CLICK HERE for the complete lyrics.
People get ready, there's a train coming.
You don't need no baggage,  you just get on board.
All you need is faith to hear the diesels humming.
You don't need no ticket, you just thank the Lord.
If you've never heard it, there are a lot of musicians who have played it. Here's one I just discovered by Matt Anderson where I thought the lyrics were clear. CLICK HERE.
Listening to the lyrics you could easily come away with a defeatist attitude — "the world's coming to an end so I might as well drink and be merry." But that's not the intent of the song. Neither is it the intent of Daniel's prophecy. Instead, look at it as a warning. God's train is inevitably coming. You have a choice. You can be stubborn and demand your way and refuse to get on board just because the train doesn't conform to your agenda. Or you can humble yourself, admit there is something bigger than you, and get on that train.
Life may get worse and unpredictable but as long as you hope in the Lord's provision and ride that train you will be secure. You don't need no ticket … you just get on board.
TGIF people!
Joke of the Week
Thanks to Peter Paul of South Pasadena, CA for sending this joke.

Video of the Week

Tom Rush: The Remember Song
Sent by Don of Kelowna, B.C.
Don's Puns
From Don's collection of puns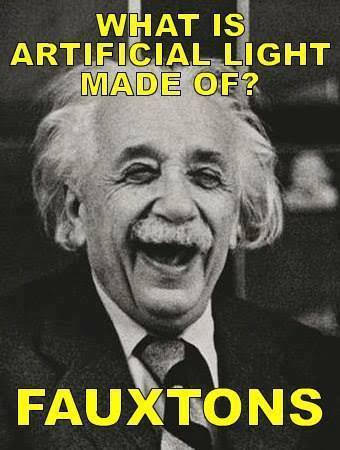 Parting Shot
Thanks to Ed of Studio City, CA  who shared this.