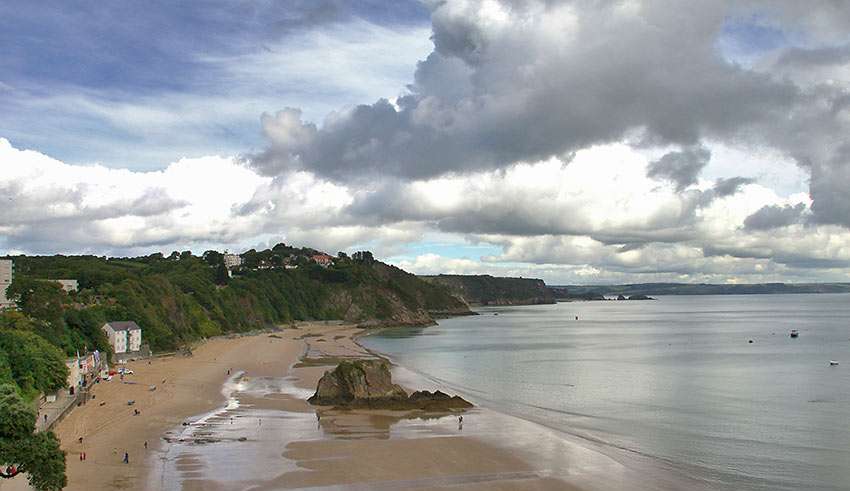 Photo courtesy of Deb Roskamp
"Though they sink through the sea they shall rise again;
Though lovers be lost love shall not
And death shall have no dominion"
– Dylan Thomas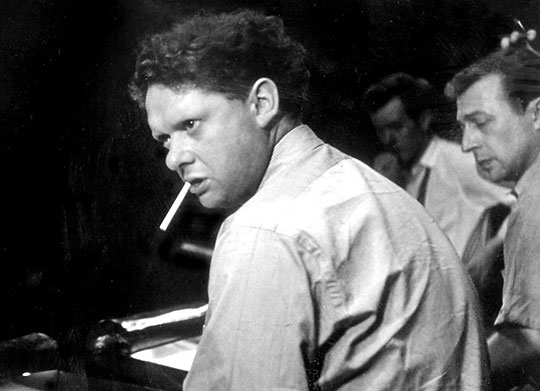 Wales loves its artists. That's easy to say with the likes of actors Richard Burton, Anthony Hopkins and Michael Sheen all hailing from the South West Coast of Wales, near Swansea. No artist, however, commands a deeper place in a Walesian's heart than poet and writer, Dylan Thomas.
Dylan Thomas was born in a middleclass home in Swansea, Wales on October 27, 1914. His father, a failed poet and school teacher, insisted that only English be spoken in the home and that Dylan should have access to his grand library. Thus his education began. Adolescent Dylan wrote prolifically, and enjoyed early success with his first poem published in his school magazine.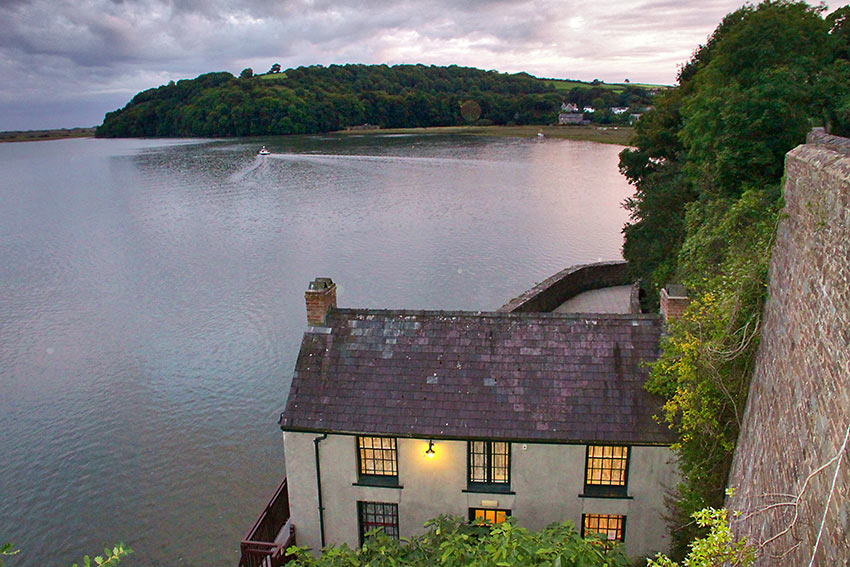 Dylan moved often in his young life, with his work conveying a unique bond with the people and places on the South West Coast of Wales. Swansea, Ceredidion, Carmarthenshire were among the places he lived, as well as the converted boathouse in Laugharne, where he spent the last four years of his life with his wife, Caitlin, and their three children.
It is in Laugharne where he wrote his famous play for voices, 'Under Milk Wood.' Dylan's most popular poems include 'Do not go Gentle into that Good Night' – a prelude to his own father's death – 'And Death shall have No Dominion,' 'Fern Hill,' 'The Hunchback in the Park' and 'Portrait of the Artist as a Young Dog.' His work took many forms, including scripts for radio broadcasts and plays, short stories and films – although he is clearly best known for poetry. Unlike most poets, Thomas was internationally famous in his own lifetime. This led to speaking engagements – four in New York – with the readings of his works and of others.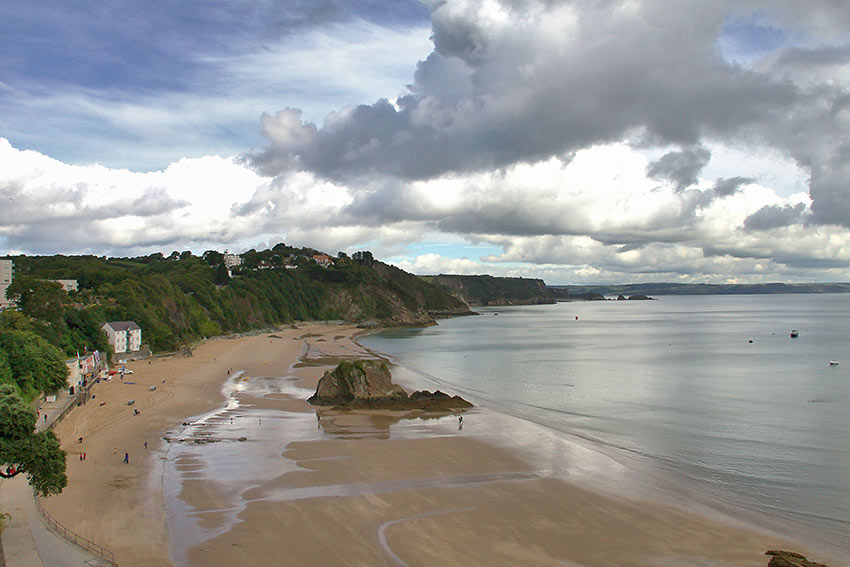 Many recordings of these readings exist today, where you can quite literally hear the sounds of the hills, valleys and shorelines of South West Wales in his voice. Hordes of female admirers who would send invitations to meet him. To avoid their disappointment upon seeing him, the 5 ft. 4 Thomas felt it necessary to reply back, explaining his unique appearance. The letters would often state: "I am 5 ft. 6 and…." There has been much speculation about his private life. Was he a drunkard, a hopeless debtor, an undiagnosed diabetic or an eternal adolescent, who relied on the support of friends, family and strangers? He still remains an enigma today. Dylan collapsed outside the White Horse Tavern in New York after having given a reading across the street. He had drunk 18 glasses of whiskey. He died shortly after at a local hospital on November 9, 1953.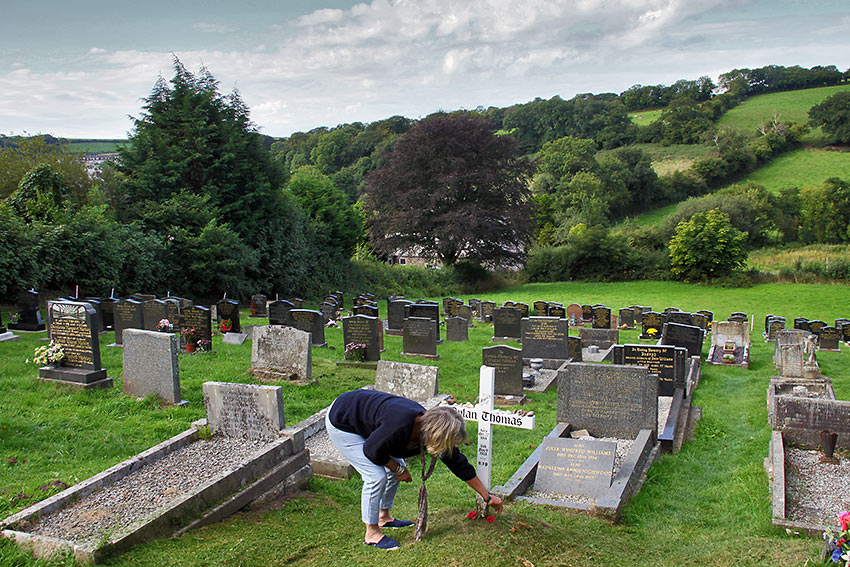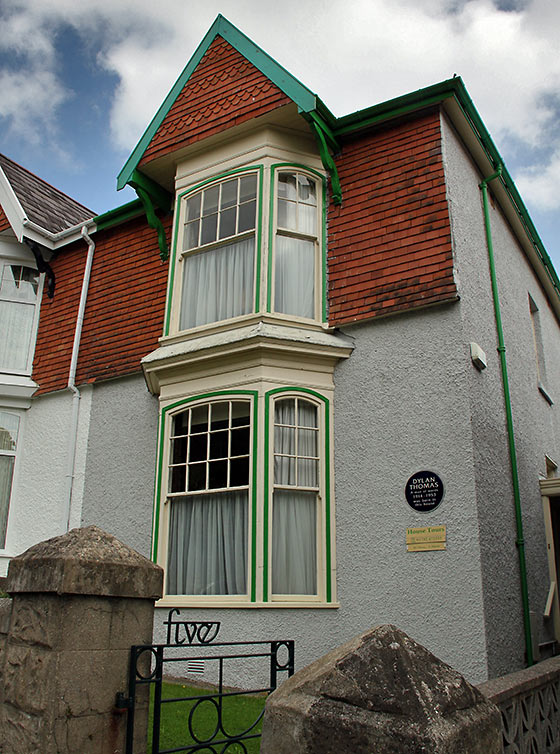 His death was mourned by the world's literary community. His final resting place is signified by a simple white cross in Laugharne's cemetery. Years later when Richard Burton died, he was buried with a copy of Dylan's Collected Poems on his chest.
Selected Highlights
"I was born in a large Welsh industrial town at the beginning of the Great War: an ugly, lovely town (or so it was, and is, to me)." Dylan's birth home is located in the Uplands district of Swansea, where he lived until age four. Lovingly restored by Annie & Jeff Haydn, it is open for tours and also proves a great example of a middleclass Welsh home circa 1914.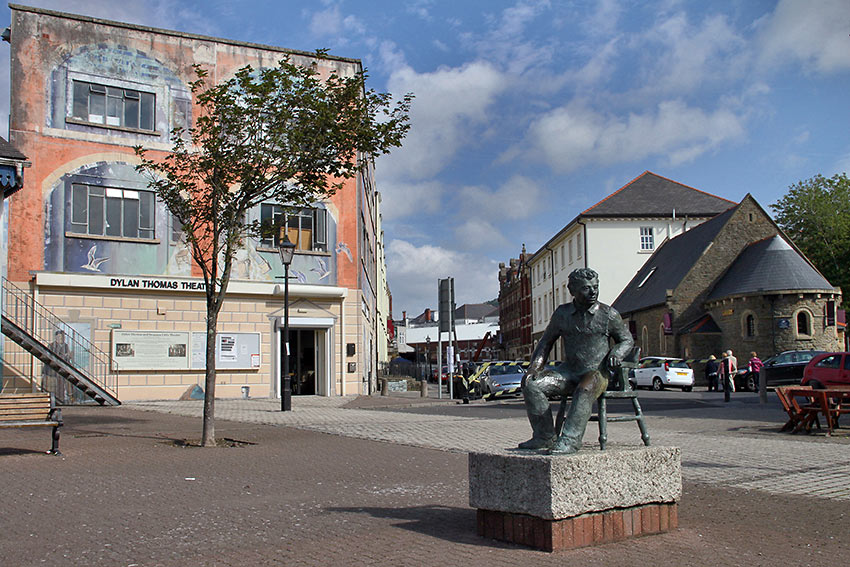 The Dylan Thomas Centre in Swansea
The Dylan Thomas Centre offers a permanent exhibition of his life and work. The Dylan Thomas Theatre is located in the heart of the Maritime Cultural Quarter. Look for his statue in the adjacent plaza.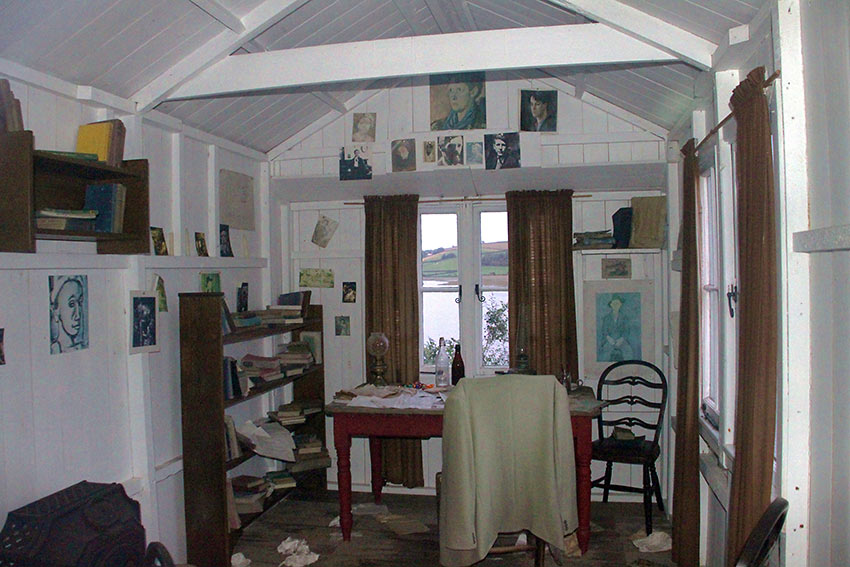 Overlooking the picturesque River Taf Estuary, rests Thomas' Boat House and adjacent cliff side Writing Shed, where he wrote many of his major works.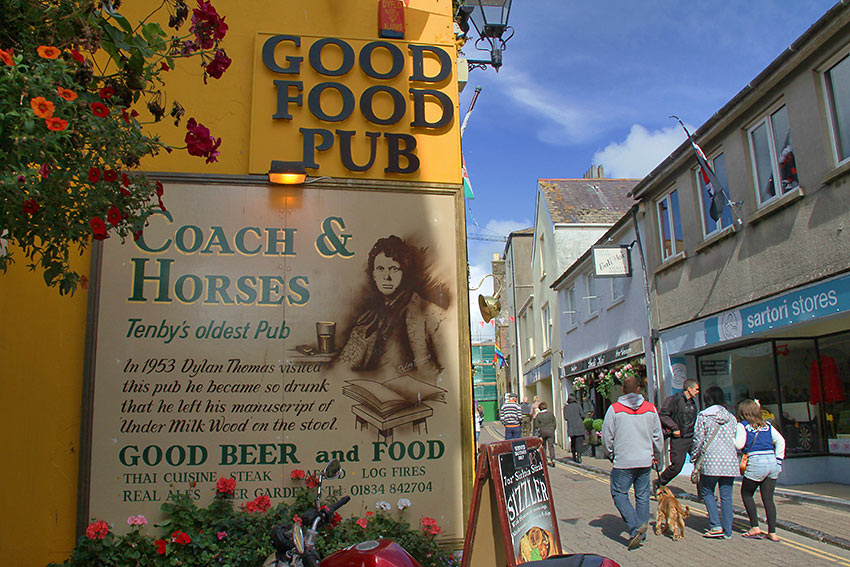 Dylan and Caitlin were first introduced and often visited this picturesque seaside town. Take the boat to Caldey Island, populated by a Cistercian Monastic Order, and sample their island-made perfumes and chocolates. They make perfect inexpensive gifts.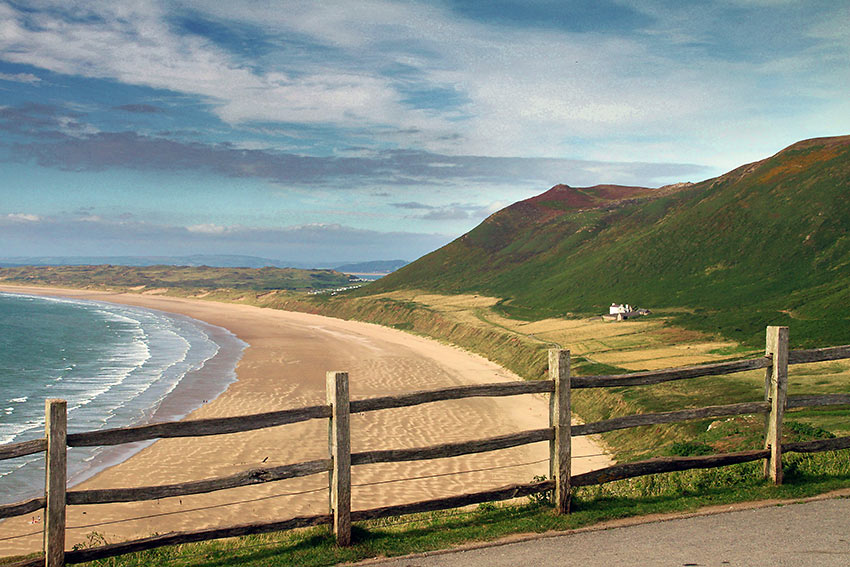 Spread across South West Wales, the Wales Coast Path showcases quaint small towns, and the remarkable land and seascapes which inspired Thomas. The Gower Peninsula features the fishing village of Mumbles and the stunning beach of Rhossili, where Dylan would camp and often walk the Gower cliffs. Two of his best loved short stories, 'Extraordinary Little Cough' and 'Who Do You Wish Was With Us?' are set in ethereal Rhossili. If you'd like to hike further, the 870 mile long Wales Coast Path spans the length of the Welsh coastline.
Where To Stay
St. Brides Hotel and Spa, Saundersfoot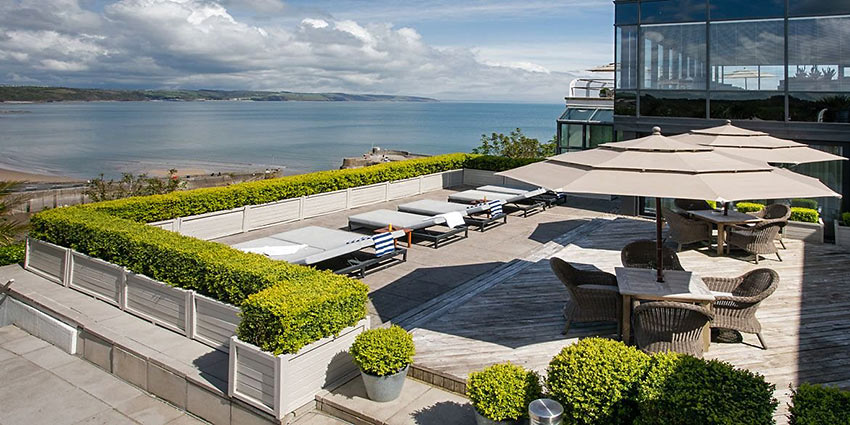 This luxury hotel and spa rests on top of a cliff, overlooking Saundersfoot beach. It makes a perfect home base for exploring the Dylan Thomas Trails.
Brown's Hotel, Laugharne (Circa 1752)
Easily the best hotel to experience Thomas' last four years of his life. The hotel's pub is where Dylan would stop for a daily pint after visiting his ailing father.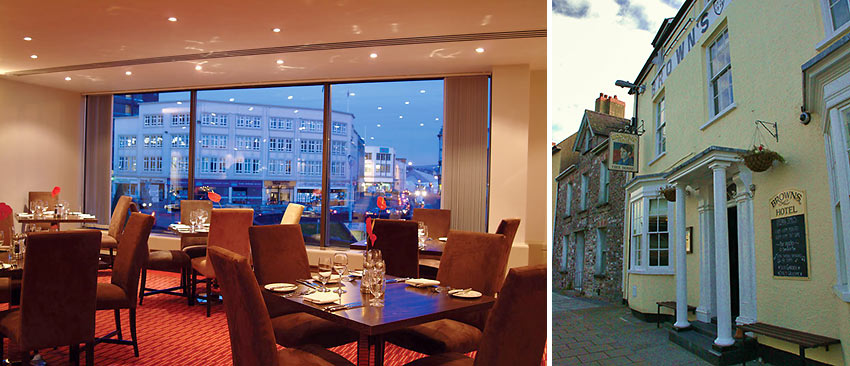 Nestled in the heart of the city centre, the Dragon Hotel is Swansea's premier 4-star hotel. It proves the ideal location for enjoying the city's seemingly endless Dylan Thomas attractions. Make sure you dine on the restaurant's Salt Marsh Lamb. Yes, it is different and delicious.
Welsh Treats: What to Eat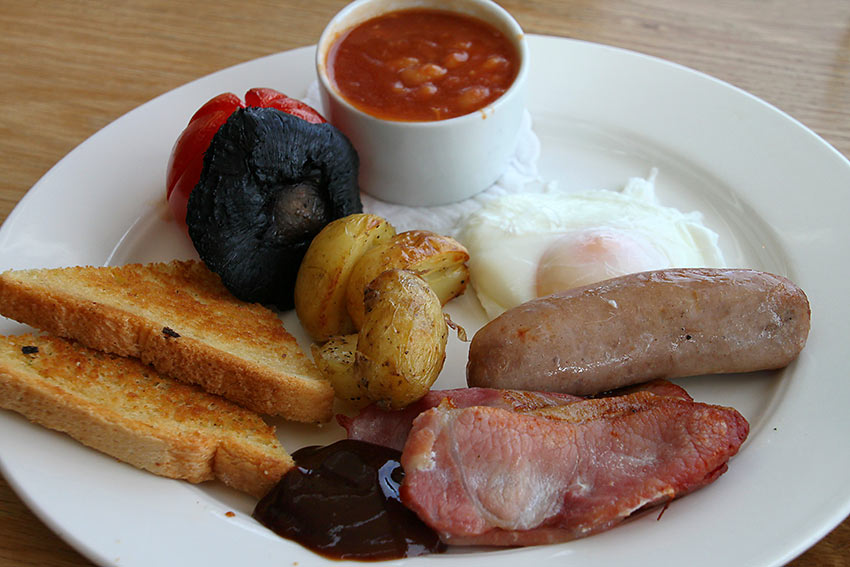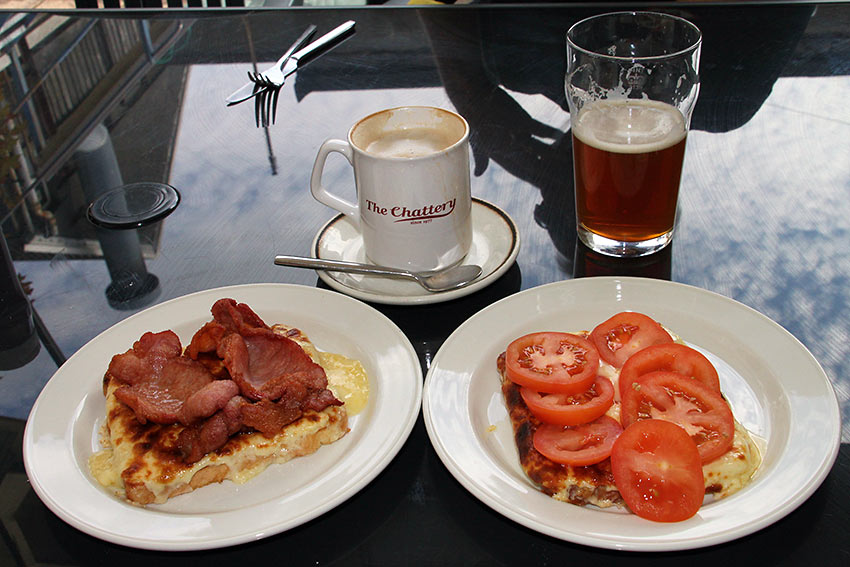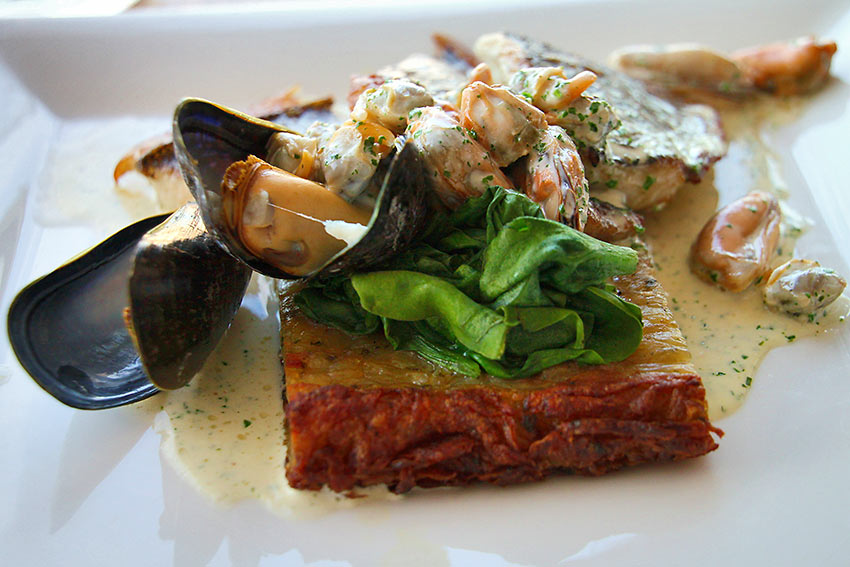 For further information, Visit Wales; Visit Swansea Bay;‎ The Dylan Thomas Centre in Swansea; St. Brides Hotel and Spa, Saundersfoot; The Dragon Hotel, Swansea; Browns Hotel, Laugharne