Facial-Recognition Technology Streamlines Boarding on British Airways
Courtesy Christian Tolentino
The future of airport travel is happening now with more than 250,000 British Airways passengers using biometric tech on international flights from the US.
You've probably guessed that in the future, airports will have biometric technology to speed up those long queues. Well, you don't have to wait too long (hopefully) as it has already begun. In the last 18 months, passengers have experienced a glimpse of the journey of the future by using their face as their identity to board flights from the US.
Biometric facial recognition technology has transformed the airport experience for customers travelling from Orlando, Los Angeles and New York, JFK by streamlining the boarding process — cutting the amount of time in half to board an aircraft.
Customers no longer need to present their passport or boarding pass at the departure gate. Instead, travelers simply look into a camera prior to boarding, wait for their biometric data to be verified and then walk onto the aircraft.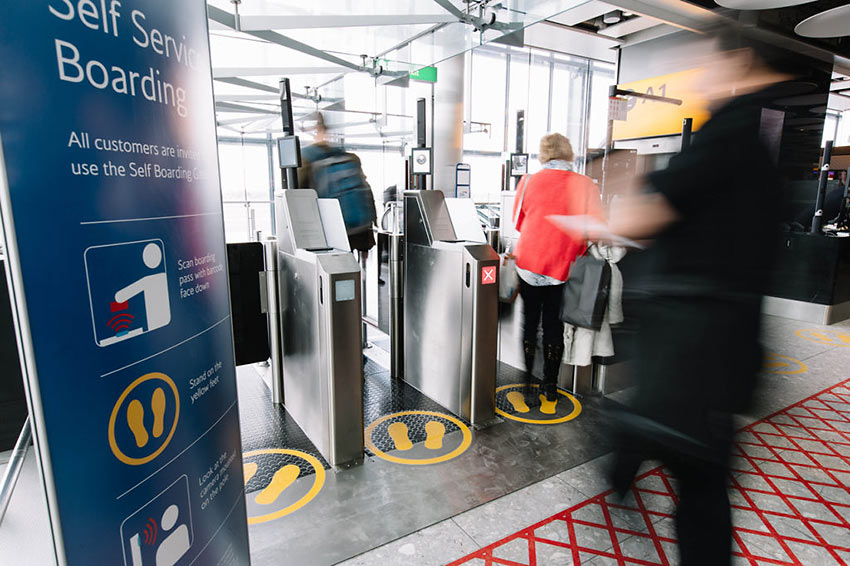 The commitment to this technology is part of the airline's GBP 6.5 billion investment for customers. British Airways was the first UK airline to use biometric technology to board flights from the US, working in close partnership with the US Customs and Border Protection (CBP) to implement the technology, which has enabled the airline to hugely speed up its boarding process.
At Orlando, British Airways is boarding almost 240 customers in 10 minutes — becoming the first carrier to set up permanent facial recognition gates at the airport.
Biometric Boarding at Heathrow Airport
British Airways was also the first UK airline to use the technology on domestic (UK) flights. More than three million customers have boarded an aircraft this way — with all domestic departures from the airline's home hub at Heathrow Terminal 5 now boarded biometrically.
For international flights, self-service boarding gates have now been installed at the terminal, allowing customers to scan their own boarding cards to gain access to their flight. It's the first step towards biometric boarding on international flights from the UK.
"The airport of the future"
Raoul Cooper, British Airways' senior digital design manager, said: "We are continuing to pioneer the use of technology and automation to enhance the airport experience and ensure that our customers' flights depart on time.
"The airport of the future will be built upon biometric technology, from check-in and baggage drops to security checks and boarding. These days, automation is a part of everyday life, as is biometric technology via our mobile phones.
"We're working with our technology partners and the US government to explore how we can use this technology in new and innovative ways to give our customers the stress-free, easy airport experience they tell us they want while ensuring security is always our top priority."
7 Things You Should Never Do on a Plane
Courtesy Caroline Costello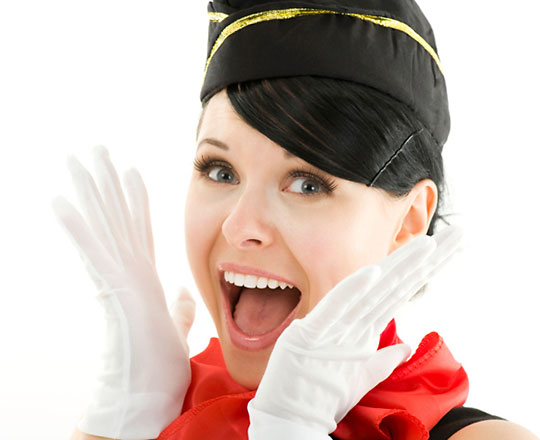 Your plane ticket is your pass to far-flung destinations — on several conditions. Check your airline's contract of carriage; there, buried in pages of text, you'll find a list of violations that'll get you banned from boarding or even kicked off a plane. Contracts of carriage vary slightly by airline, but most contracts have some kind of language prohibiting passengers from doing anything that endangers the safety or comfort of fellow flyers. This is all subject to interpretation by airline employees, which is why we often see so many wild stories of passengers getting the boot. So what, specifically, shouldn't you do? The following seven behaviors should be avoided at all costs.
1. Refuse to Buckle Your Seat Belt
If for any reason a passenger can't or isn't willing to buckle his seat belt, flight crew will probably show him the door. It happened to a three-year-old boy who wouldn't buckle up on an Alaska Airlines flight. It also happens when passengers are too large to fasten their seat belts. Travelers are required by federal law to wear a seat belt on some phases of all flights. And until recently, passengers of size could bring a seat belt extender onboard to help with fit. But in August, the Federal Aviation Administration (FAA) declared that flyers must be able to buckle up using the aircraft's original seat belt or with an extender offered by the airline, if available.
2. Bring a Crying Kid
Passengers who get loud, become aggressive, and spoil the comfort of fellow flyers could get kicked off a plane — even if they're still in diapers. The crew of a JetBlue flight to Turks and Caicos forced the family of a tantrum-throwing toddler to debark the plane in March 2012. According to SmarterTravel editor Caroline Morse, "The parents tried to hold the screaming toddler down in her seat with the seat belt on, but the pilot and flight attendant made the decision to kick the family off the flight and leave without them. Undoubtedly, the people trapped near that toddler on the plane were grateful, but the Daily Mail reports that the family ended up paying more than $2,000 for a new flight and hotel room for the night."
3. Wear Something Inappropriate
Airlines generally leave it up to flight attendants to judge whether or not a passenger's attire is inappropriate for wear in the air. As a result, instances of flyers getting the boot due to unsuitable attire are relatively common. In the past, we've reported on flight crews banning passengers for wearing low-cut tops, rocking baggy pants, and sporting offensive T-shirts. For more in-flight style tips, read 9 Things You Should Never Wear on a Plane.
4. Get in a Fight
When a man smacked a fellow passenger in the head on a United Airlines flight to Ghana in 2011, the pilot, like a parent driving a car with feuding kids in the backseat, turned that plane around. But unlike your average parent, the pilot had the wherewithal to call up a few fighter jets as backup. The Air Force was summoned and two jets trailed the plane as it circled for half an hour, burning off fuel. The aggressive flyer, naturally, was removed from his flight once the plane touched down.
Here's the most unbelievable part of this story: The whole brawl started when one passenger reclined his seat into the space of the guy behind him. Some travelers might even argue he deserved the smack.
5. Ignore the Request to Turn Off Electronic Devices
You've undoubtedly heard the notorious tale: Alec Baldwin was kicked off a flight for neglecting to pause his game of Words with Friends when the flight crew requested that passengers power down their devices. It's important to note, however, that you likely won't be removed from your flight if you simply forget that your device is turned on and your phone rings on the tarmac. It's not that easy to get booted. But Baldwin seemed determined. He reportedly became aggressive and ignored repeated requests before the captain decided to leave the 30 Rock star behind.
6. Neglect Your Hygiene
You don't have to wear a naughty T-shirt to offend fellow passengers. Simply skip the soap. A few years ago, a flyer did just that, and ended up on the wrong side of the boarding gate. According to ABC News, when passengers on an Air Canada Jazz flight to Montreal complained about a foul-smelling flyer, the malodorous man had to forfeit his flight before departure. A person on the flight told ABC News, "People were just mumbling and staring at him. The guy next to me said, 'It's brutal.'"
7. Drink Too Much
Visibly intoxicated passengers aren't welcome on flights; most airline contracts of carriage contain clauses that specifically state this.
Some people apparently missed the memo, like country singer John Rich (of Big & Rich), who was removed from a Southwest flight for being too drunk to fly, and an intoxicated Bahraini prince, who lost his seat on British Airways. (It's safe to say that these airlines offer no special treatment for the rich and famous.)
Even if you appear drunk but are really sober, your ticket could be in jeopardy. In July, we reported on a sober woman who was removed from a Southwest flight because a gate agent thought she was intoxicated. After being booted, the women obtained a toxicology test from a hospital, and her blood alcohol level was less than 0.003. Nevertheless, she wasn't permitted to board that initial flight.
Loro Parque's World Population Clock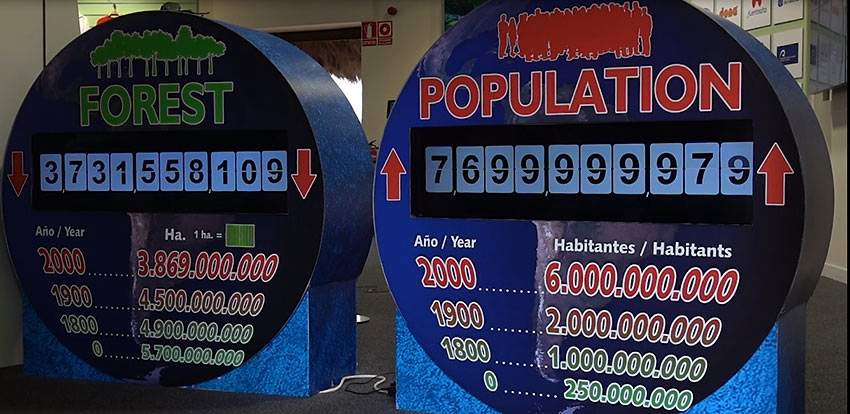 The Loro Parque Foundation warns that the enormous pressure of the growing population is driving animals out of their habitats. For example, it's estimated that in Africa, before the Europeans arrived, there could have been over 29 million elephants. However, as early as 1935, the population had dropped to 10 million and now stands at less than 440,000, according to a 2012 study conducted by the International Union for Conservation of Nature.
This same scenario happened with the blue whales, whose population in Antarctica passed, in less than a century, from 340,000 to just over 1,000 specimens. Fortunately, thanks to international protection, the population of this species is slowly recovering. However, some cetaceans such as the Mexican Vaquita or Gulf porpoise have not been able to improve their numbers and are on the verge of extinction with less than 50 specimens registered.
At this point in time, United Nations estimates show that 57 per cent of the world's population already lives in cities, far from contact with nature and animals. In addition, it's estimated that by 2050 that percentage will have exceeded 80 per cent, making contact with nature even scarcer, with many people never having the opportunity to bond with wild animals.
Asia is the most populous continent on the planet, with 4,478 million people and a density of 144 people per square kilometre, followed by Africa with 1,246 million and Europe with 739 million. Population densities in Europe and the Americas do not exceed 30 people per square kilometre, yet the enormous amount of infrastructure and agricultural use have fragmented and reduced natural habitats.
This problem of overpopulation affects all individuals, as resource depletion, deforestation and pollution are just a sample of the consequences that affect everyone.
For this reason, the role of wildlife conservation centres such as Loro Parque is more important than ever — necessary to maintain living contact between animals and the public. Therefore, the mission of modern zoos is to fight to preserve endangered species, work to increase scientific knowledge about animal species to protect them, and seek to inspire love and protection of the animals in all their visitors. Thus, in an increasingly populated and urban world, zoos are the embassy of animals and nature.
Passport Book vs. Passport Card: Which Do I Need?
Courtesy Ed Perkins
The U.S. State Department issues two versions of a passport: a traditional passport book vs. a passport card. The passport book has lots of pages for visas and arrival/departure stamps; the passport card is a one-piece credit-card-sized ID card. Which you should get, passport book vs. passport card, depends on how you plan to travel and how much you want to pay for your travel documents.
Passport Book vs. Passport Card
The standard passport book covers all the bases: It's all the U.S. government requires for you to enter a foreign country and re-enter the United States on your return trip. First-time application fees total $145. Many foreign countries require nothing more for entry than a U.S. passport book, although some also require visas.
The passport card can be used only to re-enter the U.S. from Canada, Mexico, the Caribbean, and Bermuda at a land border crossing or sea port-of-entry, although these areas generally accept it as valid ID for entry as well. You cannot use it for international air travel, even when you re-enter the U.S. by land. The first-time fee for a passport card is $55.
You can get both a passport book and a passport card for $175.
Related:
Cruise Passport Requirements: Do I Need a Passport to Go on a Cruise?
Passport books or passport cards are both valid for 10 years after issue for adults, and five years for travelers under age 16. The State Department's website offers complete details and an online application form.
Obviously, it's far more useful to have a passport book vs. passport card in most cases where you plan to travel internationally. But if your international travel consists entirely of surface trips in the limited areas covered by the passport card, the card is both cheaper and a tad more convenient to carry and use versus the passport book.
Mexico and the Caribbean Dominate the 10 Most Popular International Summer Destinations for American Travelers in 2019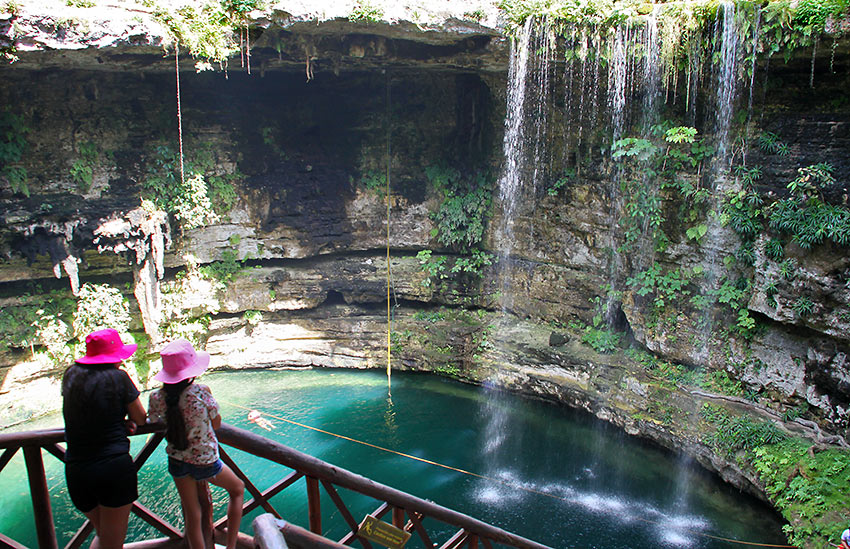 Travel to Cancun Declines, While London and Paris Disappear from Top International Destinations List, Shows Travel Data by Allianz Global Assistance.
Despite a decrease by five percentage points in travel to Cancun, the hotspot still claims the #1 spot for the third year in a row on the 10 most popular international summer destinations for 2019. It is joined by Mexico's third destination on the list, newcomer Puerto Vallarta (#9), and the Cayman Islands (#10), nabbing a coveted spot on the list for the first time, after placing #14 in 2018, according to a new survey by Allianz Global Assistance.
Allianz Global Assistance, a leading travel insurance and assistance company, analyzed customers' trips planned from May 24, 2019 through September 3, 2019*, and found that all 2019's top 10 international destinations are in Mexico and the Caribbean. Past favorites of London (#9 in 2018 and #7 in 2017) and Paris (#8 in 2018 and #10 in 2017) were absent from the Top 10 for the first time.
Mexico's defunding of the Mexico Tourism Board and closure of its international offices are dramatically impacting visitation, at a time when U.S. State Department alerts have spiked due to crime and drug violence. Summer travel to Cancun will drop significantly this year, with just 10.5 percent compared to 15.7 percent in 2018.
Meanwhile Aruba Island, Aruba (#2) saw an increase from 4 percent in 2018 to 6.6 percent this year, and travel to San José del Cabo, Mexico (#3) increased from 4.3 percent in 2018 to 6.2 percent in 2019. The following round out the list of top international getaways: Nassau, Bahamas (5.7 percent), Higuey, Dominican Republic (5.6 percent), Montego Bay, Jamaica (5.2 percent), Providenciales, Turks and Caicos (3.8 percent), San Juan, Puerto Rico (3.7 percent), Puerto Vallarta, Mexico (3.1 percent) and Grand Cayman, Cayman Islands (2.9 percent).
Americans traveling domestically this summer are still planning trips to Orlando (7.4 percent), which has topped the list every year, and New York City (4.7 percent), #2 for the second year running. The next most popular domestic destinations are: Seattle (4.0 percent), Las Vegas (3.9 percent), Boston (3.5 percent), Los Angeles (3.5 percent), Maui (3.1 percent), Honolulu (2.8 percent), San Francisco (2.5 percent) and Portland (2.3 percent).
"Americans are staying closer to home this summer, with all top 10 international destinations in the Caribbean and Mexico for the first time," said Daniel Durazo, director of communications at Allianz Global Assistance USA. "Summer means shoulder season in much of the Caribbean and Mexico, so deals and discounts make it a great time to visit our tropical neighbors. With hurricane season beginning in June, it's especially important to consider travel insurance for your summer vacations. Remember that once a storm or hurricane has been named, it's too late to get hurricane coverage, so it's important to buy travel insurance when booking your trip."