There was not a hint of litter on the street. Mexican children frolicked on the beach. Los Pacenos (La Paz natives) offered gentle smiles as they jogged and strolled past me along the Malecón – La Paz's bay-front boardwalk that stretches along the historic downtown. It was hard to take it all in with the sun setting on the glimmering Sea of Cortez, which Jacques Cousteau christened "the world's aquarium," with one of the planet's most abundant ecosystems.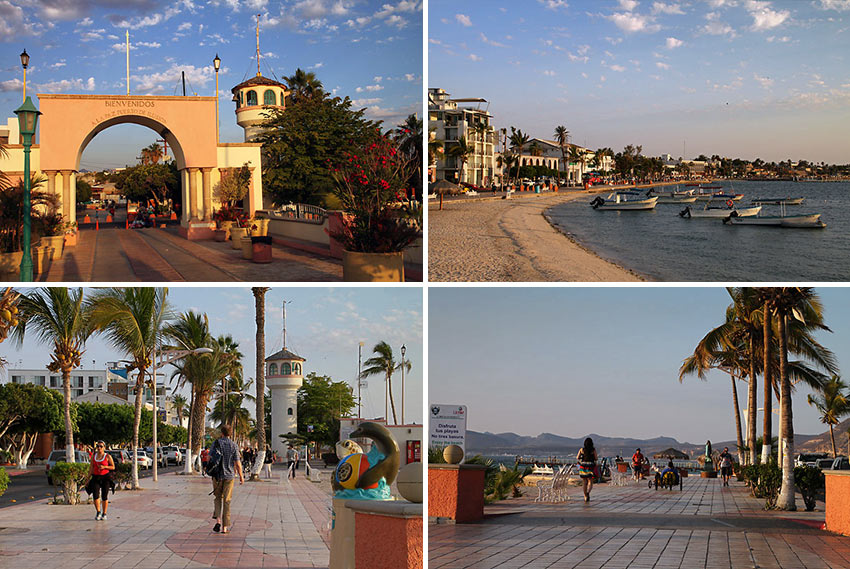 I had it all wrong. U.S. Government warnings have repeatedly alerted us to watch our backs in Mexico. Yet La Paz ("The Peace") experiences only a fraction of the robbery, rape, assault and murder found in most US cities, according to the United Nations Office on Drugs and Crime. In fact, it's so safe that Joaquin "El Chapo" Guzman made La Paz his hideout. The real question: what is Mexico doing letting us reckless Americans into their county? With ten universities, statistics also indicate that La Paz is the most educated and affluent city per capita in all of Mexico.
Once a sleepy fishing village nestled along the protected waters of Southeast Baja Sur, La Paz was put on the radar when immortalized by John Steinbeck in his novella, "The Pearl" in 1947. Sportspeople journeyed from around the globe for the deep sea bounty of marlin, Dorado, roosterfish and yellowtail. This component of tourism is still very much alive today, and so are snorkeling, scuba diving, kayaking, and eco-tours. For lovers of sea life, it is the dream of all dreams.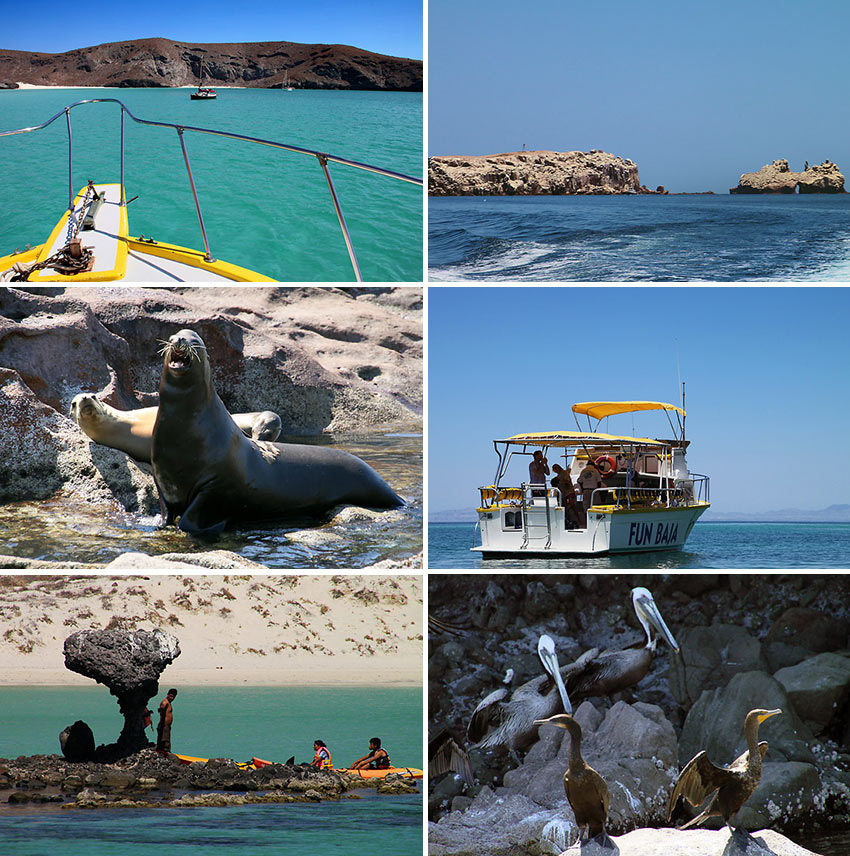 My first day was spent snorkeling with sea lions and whales, just off Isla Espiritu Santo, followed by a catered picnic lunch of local seafood at Espiritu Santo Beach. After an afternoon of kayaking and more swimming, the Fun Baja boat tour cruised over to a native bird estuaries. The days after it was tours of historical attractions, which allowed a deep understanding of La Paz itself. The Los Pacenos were just as excited to see our pack of U.S and Canadian journalist as we were to see them. Like Mexico itself, the local citizens have graciousness and hospitality in their DNA.
Despite the fact that La Paz is the capital city of Baja California Sur with a population of 220,000 it still maintains the charm of 'Old Mexico,' with quaint shops, museums, galleries, markets and restaurants serving indigenous food. But if you want action, there's a dazzling nightlife with cafes, clubs and bars. Plus if you desire to take it to a higher party level, Los Cabos on the southern-most tip of Baja Sur, is just a scenic two-hour drive away.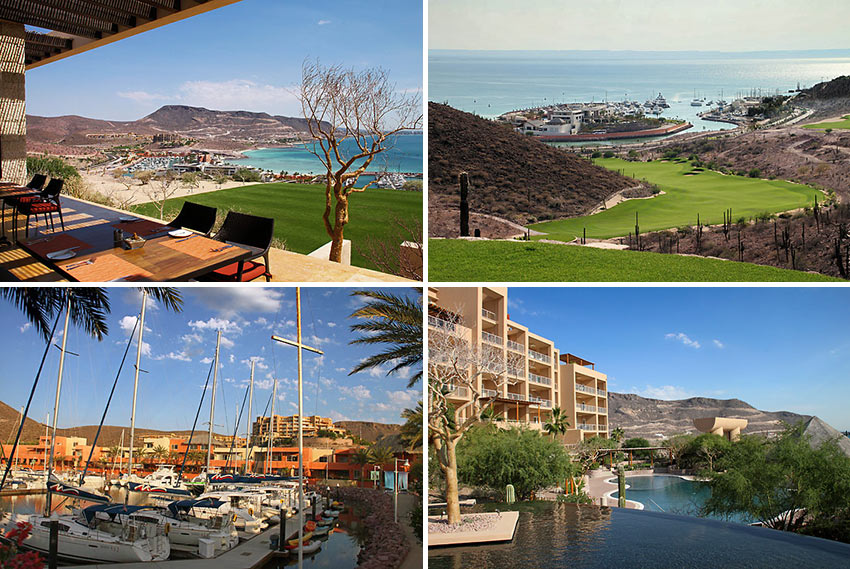 What to Eat
The Baja is the birthplace of the fish taco, served with the above mentioned fresh seafood caught that very day by local boats. The chocolate clam gets its name from the shell's brown color, and is eaten alive with a twist of lime. If the clam doesn't flinch after a lime twist, it's best to move on to the next one on your plate. Another treat is the hotdogueros, a La Paz hot dog, wrapped in bacon and topped with grilled onions, jalapeno ketchup and peppers. This should be all washed down with a Baja-style cerveza – beer on ice with lime juice and a salt rimmed glass. The beer of choice? Baja California's own Tecate, of course.
Where I Stayed
CostaBaja Resort & Spa redefines luxury. The centerpiece of the 550-acre CostaBaja development, it is the first 5-star resort in La Paz. The resort is just ten minutes from downtown, set on the Sea of Cortez overlooking a 250-slip double-basin marina and a white sand beach. What was I doing there? The 115-room hotel offers a selection of ocean, mountain, marina and golf course views.
Mexico's only Gary Player-designed 18 hole golf course meanders from hilltops to sea level with stunning water views just steps from the resort. Built into the landscape, as opposed to the opposite, this very 'green' course only utilizes desalinated water. The resort is also home to Steinbeck´s restaurant, and the first spa in La Paz, which features locally-inspired treatments. A dip in one of the three luxurious pools is not a bad way to end a day of activities.
Retirees and Real Estate
By 2021 as many as two million foreign retirees have made Mexico their home, according to the Mexican Federal Tourism Ministry. CNN Money Magazine and the New York Times recently named La Paz one of the top ten places in the world to retire. Mainland Mexicans, Canadian and US tourist are visiting La Paz in droves, then buying second homes or becoming full-time residents. For American retirees, a Yankee pension goes a long way in Mexico. Come to think of it, maybe I should consider retiring there, too