Random Acts of Canine Kindness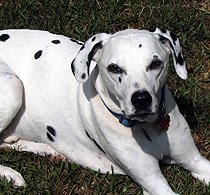 Cedric the Dog takes a well-earned break after organizing a protest at an alt–right Neo-Nazi rally in Oklahoma.
The World's First Floating Space Hotel is Launching in 2021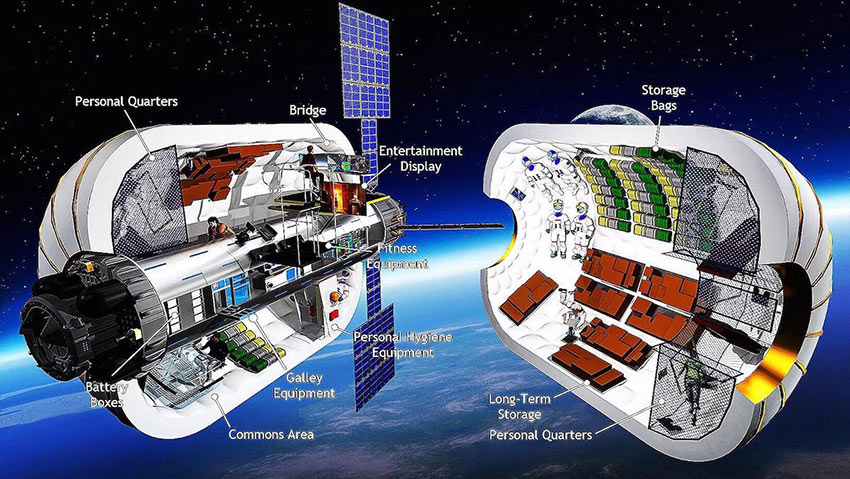 Are you always looking for something a little different when it comes to travelling? Well, booking a "room" in a hotel that floats in space would probably be right up your street.
Robert Bigelow, a billionaire hotel mogul, has announced plans to launch just that.
The 72-year-old says a 'B330' line of space stations, advertised as 'fully autonomous standalone space.
MORE
New

Music Celebrity Site Features Unseen Photos & Trivia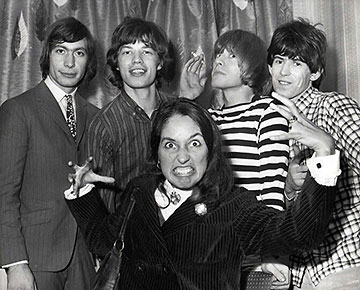 See Music Celebrity Site
Three Iconic Brands Partner to Create a Whiskey Lover's Dream Gift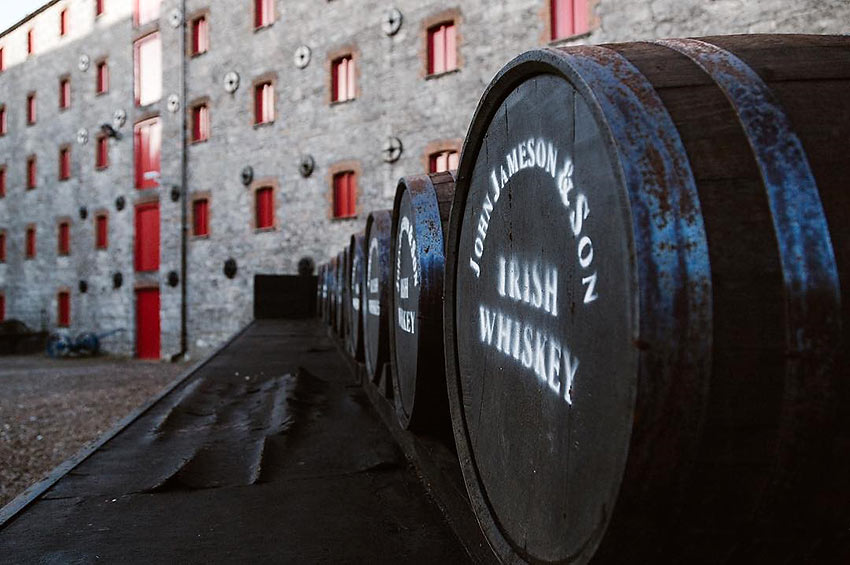 Ashford Castle, Midleton Rare Whiskey and Waterford Crystal Produce the Perfect Blend
Ashford Castle, Ireland's 800-year-old quintessential castle hotel, has announced a new and exciting partnership with Midleton Very Rare Whiskey and Waterford Crystal to launch a bespoke cask specifically for Ashford Castle, along with crystal whiskey tumblers and carafe bearing the Ashford logo.
MORE
Drive from Ireland to Scotland by Bridge?
Just a matter of hours after Boris Johnson announced that it was possible to build a bridge crossing the English Channel from England to France a leading architect has suggested that a bridge from Ireland to Scotland is feasible at a fraction of the cost to the England/France connection.
MORE
Airlines Inching Closer to Dynamic Pricing
Courtesy Robert Silk
Imagine if airlines could tailor fare offers based on who was making the ticket inquiry, rather than strictly on the search criteria. Well, industry technology and revenue-management experts say those days are fast approaching.
MORE
Anthony Bourdain's Most Interesting Places to Eat in America Right Now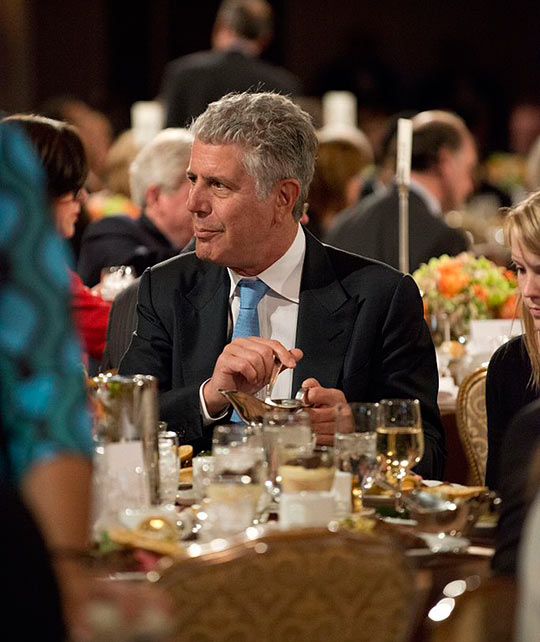 Despite getting his start in kitchens, as painstakingly detailed in his memoir Kitchen Confidential, Anthony Bourdain will be the first person to say he doesn't have much of an interest in restaurants, at least not in the conventional sense.
MORE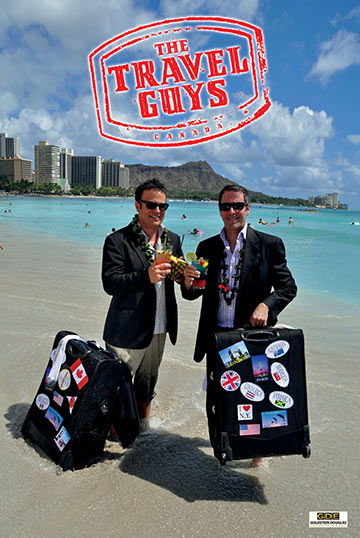 Hands down, this Canadian gem is our pick for the most hilarious, madcap travel show on the cybersphere.
Here's a look back as the Travel Guys take on Santa Rosa.
WATCH the VIDEO
Every Berlin Neighborhood You Need to Know
Courtesy Erin Porter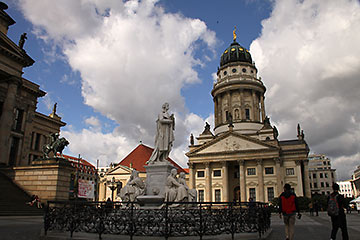 Once made up of many small villages, Berlin is a sprawling city that can be confusing to travelers. Each of its twelve districts has its own feel and personality, so here's what to keep in mind.
MORE
"Games of Thrones"-Themed Ice Hotel Opens in Finland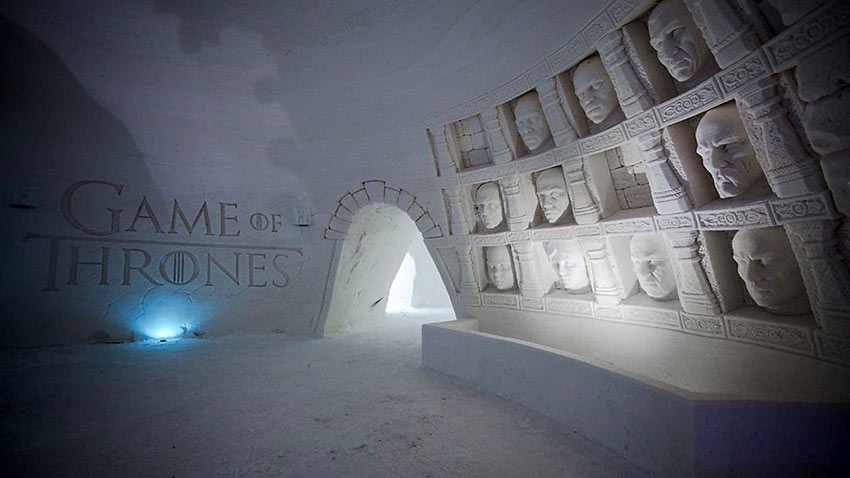 A "Game of Thrones"-themed ice hotel complete with a bar and a chapel for weddings has opened in northern Finland in a joint effort by a local hotel chain and the U.S. producers of the hit TV series.
MORE
Countries Difficult for Americans to Visit
In spite of broad generalizations that Americans have no interest in leaving their own borders, US citizens are traveling abroad in record numbers. According to the US National Tourism Office, nearly 67 million Americans chose to take an international trip in 2016. The world may be our oyster, but some countries impose harsh visa requirements that may hinder American tourism.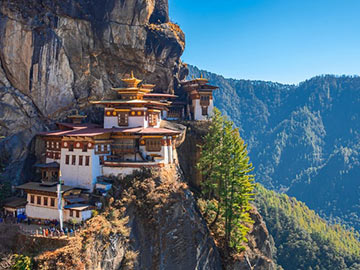 MORE
Beatle Beat Trivia Answers
Please Please Me is the first Beatles single to hit the number one slot in the United Kingdom. The Fab Four's debut studio album, also titled Please Please Me, was rush-released by Parlophone on 22 March 1963 to capitalize on the success of their singles "Please Please Me" (No. 1) and "Love Me Do" (No. 17).
Listen to an early version here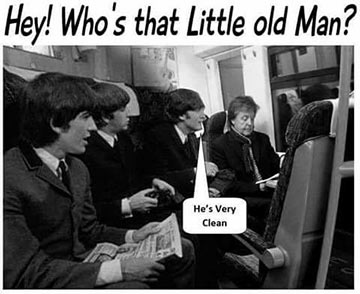 Beatle Beat Trivia
Name the first Beatles single to hit #1 in the UK?
Answer Below
When on Safari, Always Best to Check Your Air Filter in the Morning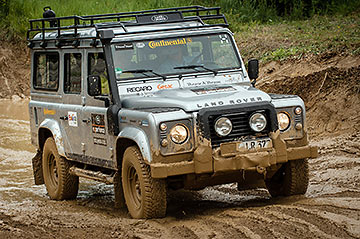 See African Air Filter here: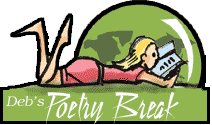 Easter, 1916
I  have met them at close of day
Coming with vivid faces
From counter or desk among grey
Eighteenth-century houses.
I have passed with a nod of the head
Or polite meaningless words,
Or have lingered awhile and said
Polite meaningless words
And thought before I had done
Of a mocking tale or a gibe
To please a companion
Around the fire at the club,
Being certain that they and I
But lived where motley is worn:
All changed, changed utterly:
A terrible beauty is born
That woman's days were spent
In ignorant good-will,
Her nights in argument
Until her voice grew shrill.
What voice more sweet than hers
When, young and beautiful,
She rode to harriers?
Carnival Fascination Returns to San Juan
Courtesy  Tom Stieghorst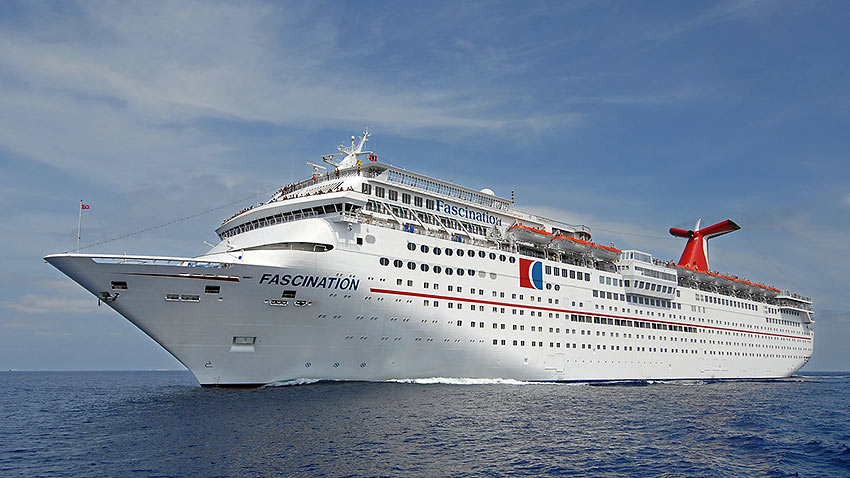 San Juan has regained its homeported Carnival Cruise Line ship, five months after Hurricane Maria knocked the Carnival Fascination out of the market.
The 2,056-passenger Fantasy-class ship was chartered to the Federal Emergency Management Agency for use by relief workers in St. Croix for several months after the storm while Carnival repaired damage to its terminal in San Juan.
The 24-year-old ship then went into a drydock to be upgraded before returning to cruising duty.  Several Funship 2.0 restaurants were installed during the drydock, including Guy's Burger Joint, the BlueIguana Cantina and Bonsai Sushi Express. Bar concepts new to the ship will be the Alchemy Bar, the RedFrog Rum Bar and the BlueIguana Tequilla Bar. The candy store Cherry on Top was also retrofitted to the ship.
The Fascination will depart San Juan on Sundays for seven-day round trip voyages stopping in St. Lucia, Barbados, St. Kitts, St. Thomas and St. Maarten.
"Out of this World" First-Ever Space Festival Coming to Las Cruces, New Mexico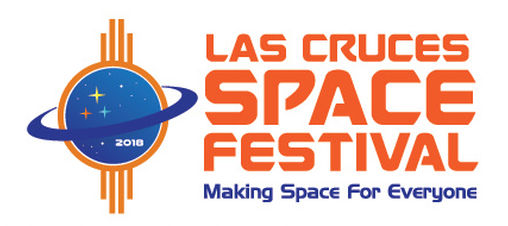 It's time to have fun and enjoy the accomplishments and importance of space in Las Cruces and the surrounding community. To celebrate all things space, volunteers have come together to create New Mexico's first ever Space Festival.
MORE
Cruise Cools to China
Courtesy  Tom Stieghorst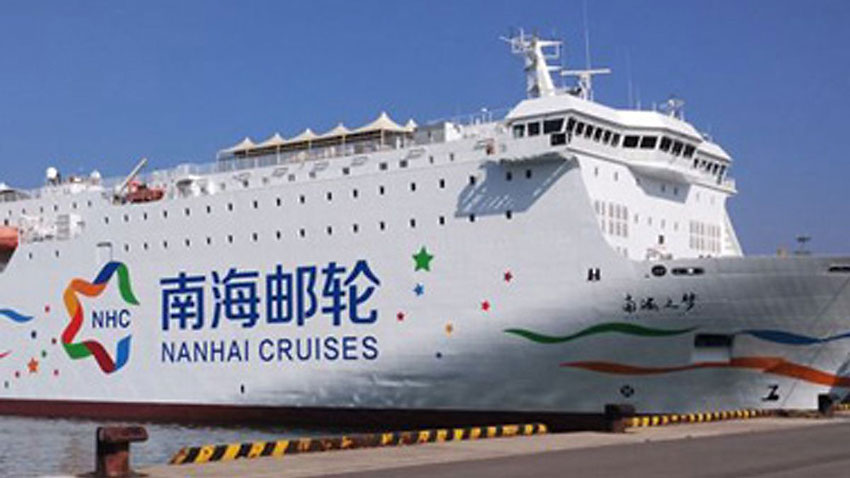 The cruise industry's gold rush to China, if not over, has entered a new phase: For the first time in at least four years, cruise capacity in China will not grow in 2018.
MORE
Discover Your Adventure Personality
Quiz Matches Your Personality To Dream Vacation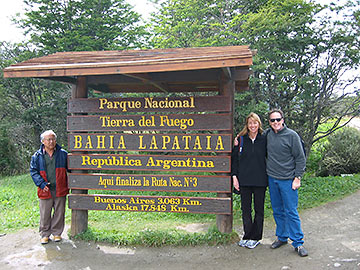 Royal Caribbean and the personality experts at CPP-The Myers-Briggs® Company have teamed up to help travelers discover what excites, rejuvenates and fulfills them most on vacation. Adventure for some means zooming down zip lines or traversing mountains – and for others it means exploring exotic cuisines, or making new friends in faraway places. Take this personality quiz, and find out what's your adventure vibe!
Take the Quiz here
Time Capsule Cinema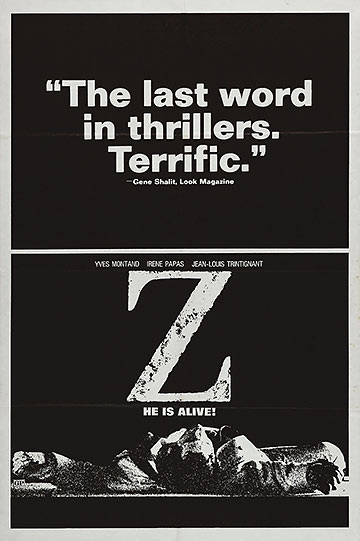 Z – A Look Back
By Walt Mundkowsky
Costa-Gavras' Z predisposes one to admire it, as the first film to indict the brutal military regime in Greece; in fact, the music by the long-imprisoned Mikis Theodorakis had to be smuggled out of the country.
MORE
Shaq Fits the Fun Ship Brand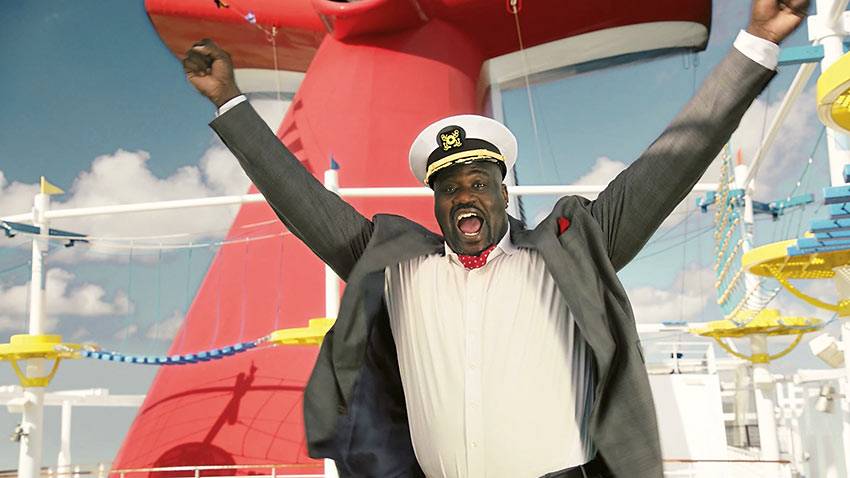 Former basketball star Shaquille O'Neal is now Carnival's newly-named Chief Fun Officer. Yes, Shaquille O'Neal. Of course it makes sense for he embodies the kind of people Carnival wants on its ships: social, happy and a tad goofy around the edges.
MORE
Around the World with Carry-on Luggage Only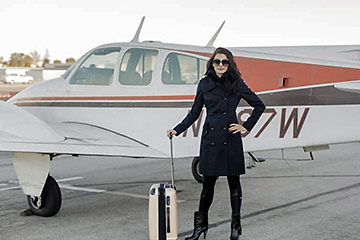 Jill Paider travels around the world with only a carry-on suitcase. Here are her top tips for packing light.
MORE