All photos courtesy of Halina Kubalski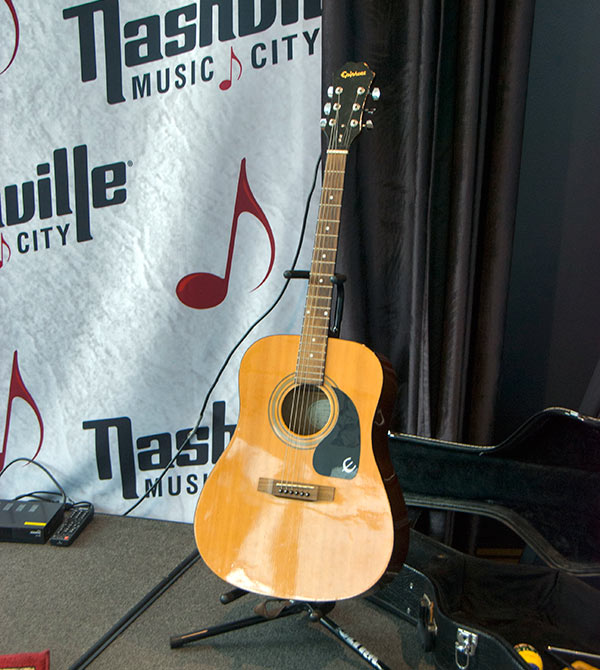 World-renowned Nashville has always opened its doors to an astonishing musical mish-mash of Western, Country, Hillbilly, Honky-Tonk, Swing, Rockabilly, and Blues ala BB King. It is home as well to gifted musicians who sing or play instruments from cowboy guitars to passionate Hoedown fiddles, and fervent songwriters with talent to share. Musicians and songwriters fully understand that to perform and be recognized in this city that has captured the spirit of music is an impressive accomplishment, a resume highlight, and perhaps a life changer.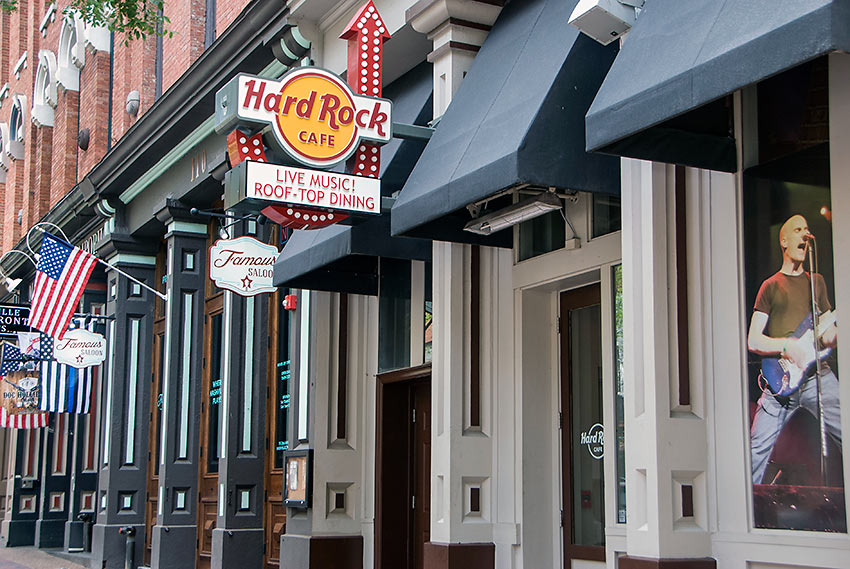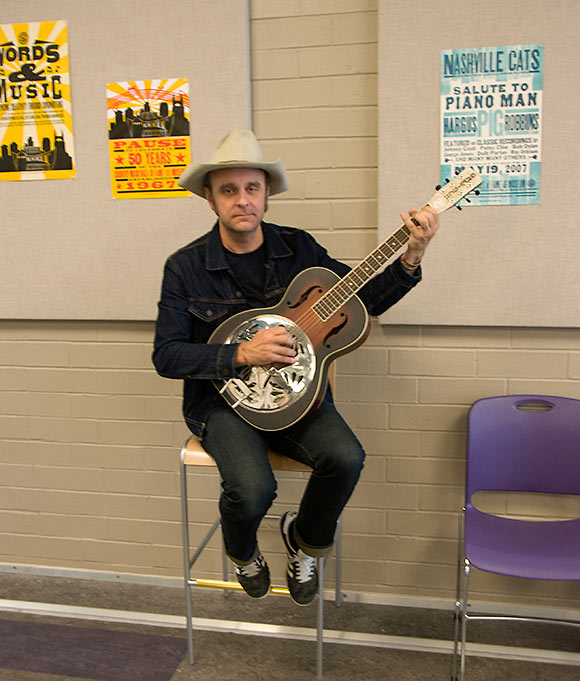 Located on the meandering Cumberland River in north central Tennessee, distinguished for its passionate personality keenly shared with visitors and music aficionados alike, Nashville offers more than 150 live showcase clubs and venues, but beneath this diverse showy façade is a persistently nonchalant attitude toward performers, where in the key of F Sharp, the city can tear a creative heart to shreds. The Nashville heart breaker is created by songwriters and performers hoping for the next step upward, who most often pack up with heads hanging and catch the next bus for home, not unlike the bright-eyed actors who pop into Hollywood with their headshots and quickly realize life is crammed with hard knocks.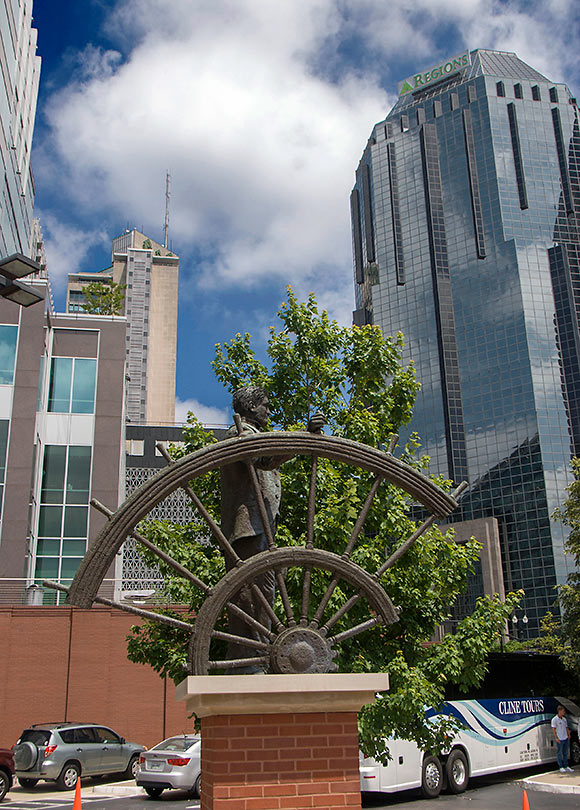 A Cowpoke songwriter from Montana who learned to ride horseback before he could walk upholds Nashville's country roots when he strolls into town adorned with weather-worn Levi's, a 1978 Jack Daniels brass belt buckle, scuffed pointed boots, a black Wyomin' Stetson showing a tinge of back country dust, a tattered Railroad Timepiece tucked in the front watch pocket, and a plug of chaw in his cheek. Embracing his revered 1947 Gibson J-50 guitar he picked up years ago in Bakersfield, and with a collection of original songs in his back pocket, he is eager to perform.
He's the real deal given that country music was engraved in his soul while sitting around a flickering campfire after a day on the range listening to crusty cowpokes sing and play guitar accompanied by a weather-beaten fiddle with a missing E string. Lean and weathered and unnoticed, he is overwhelmed by a thriving city where high-rise buildings are clustered together in a changing cityscape, while construction cranes move like a conductor's baton across the horizon in rhythm to rock music that is booming from downtown clubs.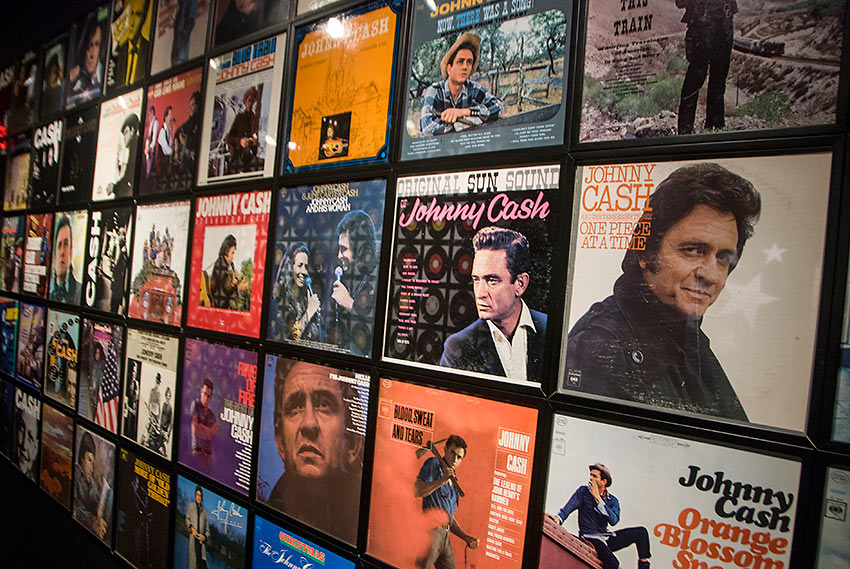 The Cowpoke-songwriter recalls that Dolly Parton arrived in Nashville from the Great Smoky Mountains in 1969 with a cardboard suitcase full of original songs followed by Country songwriters Alan Jackson, Tim McGraw, Keith Urban and Kris Kristofferson, and a host of others. He whispers to himself, "Songs are the bedrock of country music, so why not me?" Country music is deeply entrenched in the soul of the city with the Johnny Cash and Patsy Cline Museums, the Country Music Hall of Fame and Museum, the George Jones Museum, the Musician's Hall of Fame & Museum, and Studio B, the historic RCA Recording Studio celebrated ever since Elvis recorded Heart Break Hotel there. A whopping 35,000 songs were recorded over the course of some 40 years.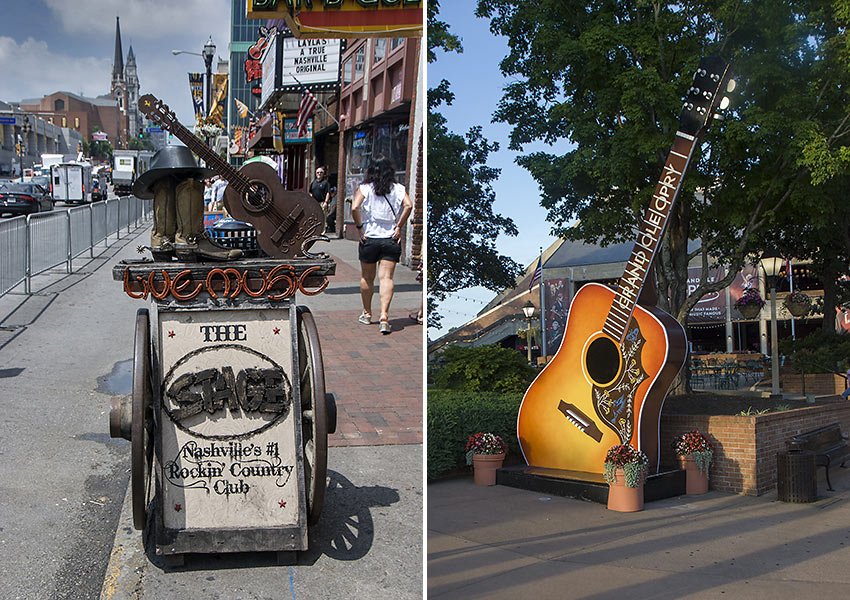 Nashville is that kind of place, tagged with the sobriquet "Music City U.S.A". Live music is heard in every corner of the city, and lines are formed not at the DMV or the supermarkets but at the Grand Ole Opry House on Opryland Drive. The Opry opened for business in 1925 in the historic Ryman Auditorium, Nashville's Mother Church, showcasing the best in country music, and moved to the spacious 4,400-seat Grand Ole Opre House in March, 1974. For performers lacking a track record as well as the songwriter from Montana who still has songs to share, the venue is a tough nut to crack, as is the Ryman which presents some 200 concerts a year.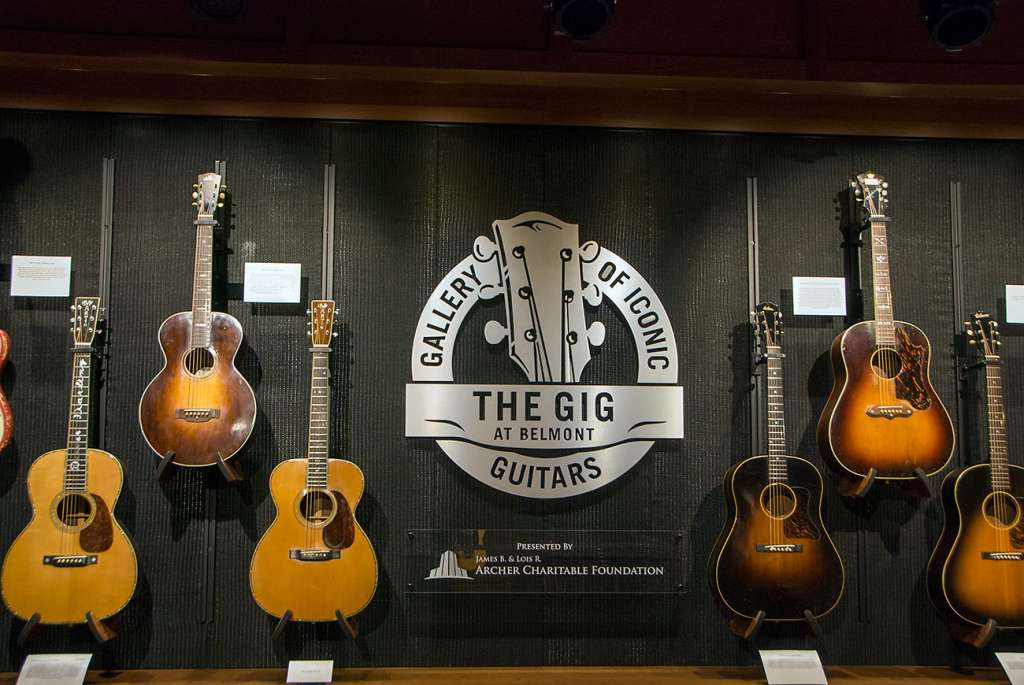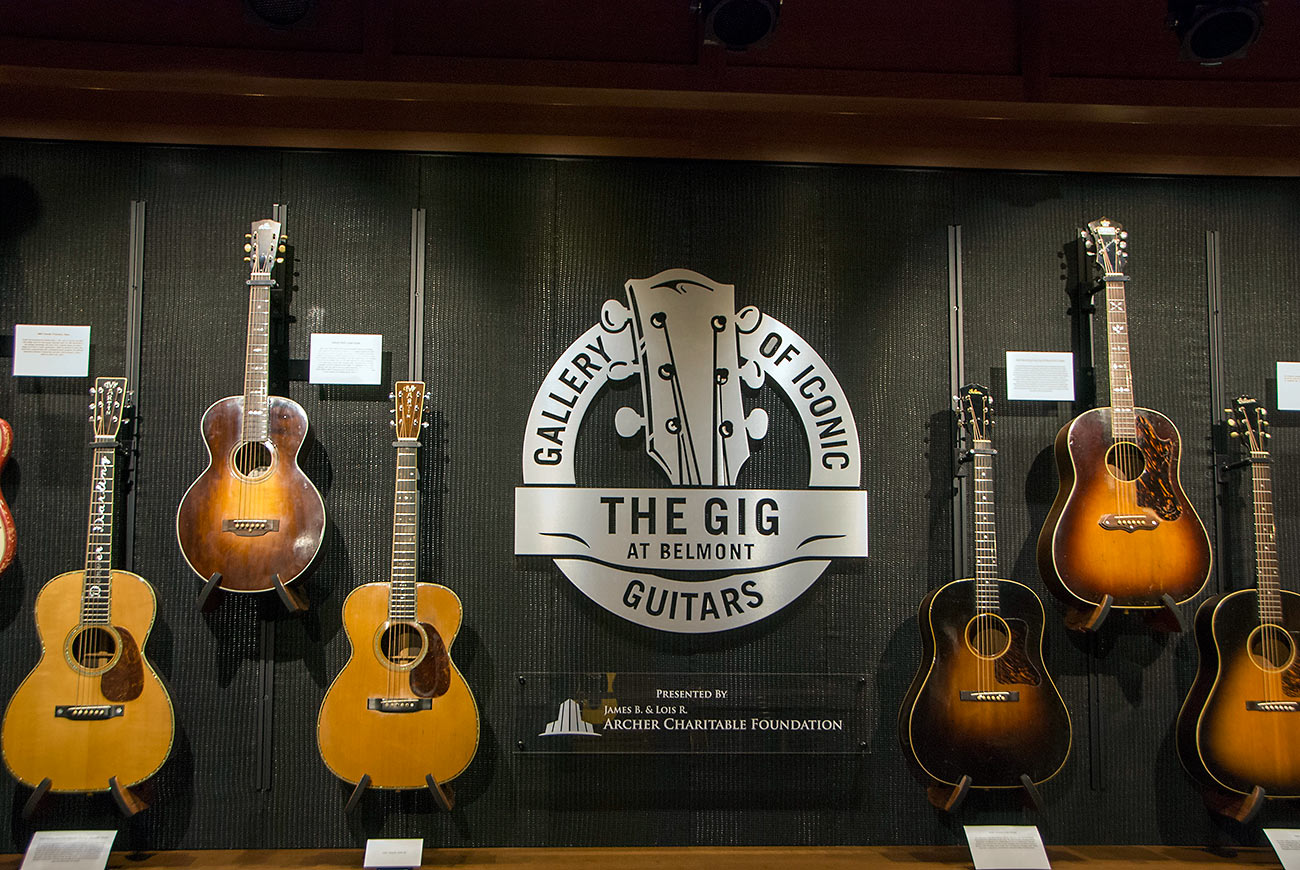 After a few days browsing the city and chatting with Nashvillians, he's surprised to discover the flip side of Nashville, and the dynamism and passion of a city in transition with 17 universities and colleges headed by the University of Vanderbilt and prestigious Belmont University which was ranked as a "Most Innovative" University by U.S. News & World Report. Belmont is world-renowned for their College of Entertainment and Belmont School of Music where students major in Music Business, Audio Engineering, and Performance.
Upon entering a nicely lit gallery aptly named the Gig on the campus of Belmont, the Cowpoke's heart skips a beat. Before him are 100 elegantly displayed rare and historically significant guitars and stringed instruments each with detailed captions, the total collection of 500 instruments valued at $10.5 million. Sitting on a stool in the main gallery with guitar in hand he runs through two of his charts singing on pitch with a slight vibrato to a round of applause.
Standing and smiling, he says, "Someone wrote that writing a song is like having your heart broken time and time again," pauses and continues, "There are a thousand ways to create a song like the Nashville Sound, Tennessee River Music, Mountain Music, the Bakersfield Sound, and Pop Country, just attempt to find one."
The city's creativity and energy is experienced in the galleries, concerts, and fine dining rooms that fill the city center, and in the distinguished Schermerhorn Contemporary Center, home to Nashville's 83-member ensemble that performs 170 concerts annually, focusing on contemporary American music. A Nashvillian said, "Even our baseball team the Nashville Sounds is named for the music associated with the city, so if a visitor doesn't care for music such as the Nashville Symphony or even a little Bluegrass or Church Soul, they can always go bowling."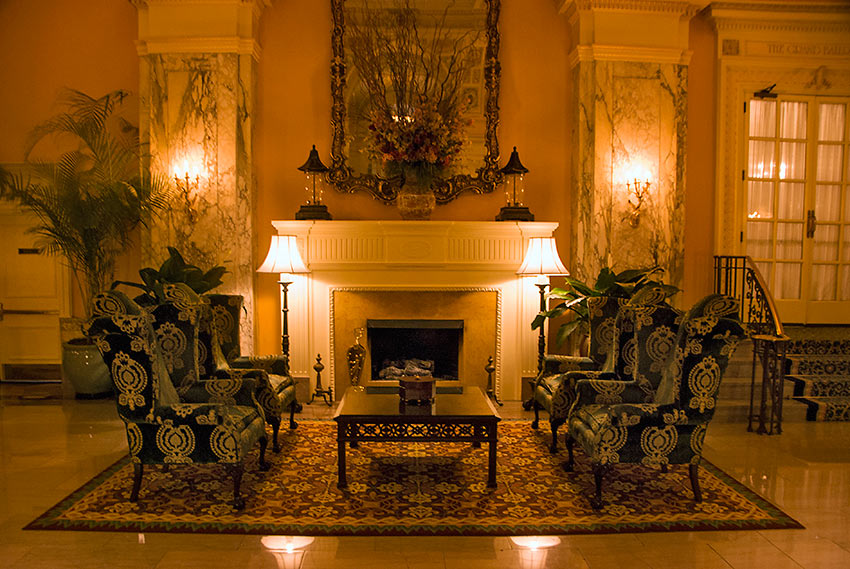 Endowing the city with a touch of history, the palace-like Hermitage Hotel, 1910, sweeps one back to an era of last century elegance with their grand lobby noted as one of the most beautiful public rooms in America with exquisite cornice work, marble wall panels of Russian walnut, and a cut stained glass ceiling in the vaulted lobby. Eight former presidents have visited the hotel, some booking an overnight, others enjoying the Capitol Grille. Presidents aside, Gene Autry, the Singing Cowboy, at the height of his career checked in booking a separate room for his horse, Champion; afternoon tea not required.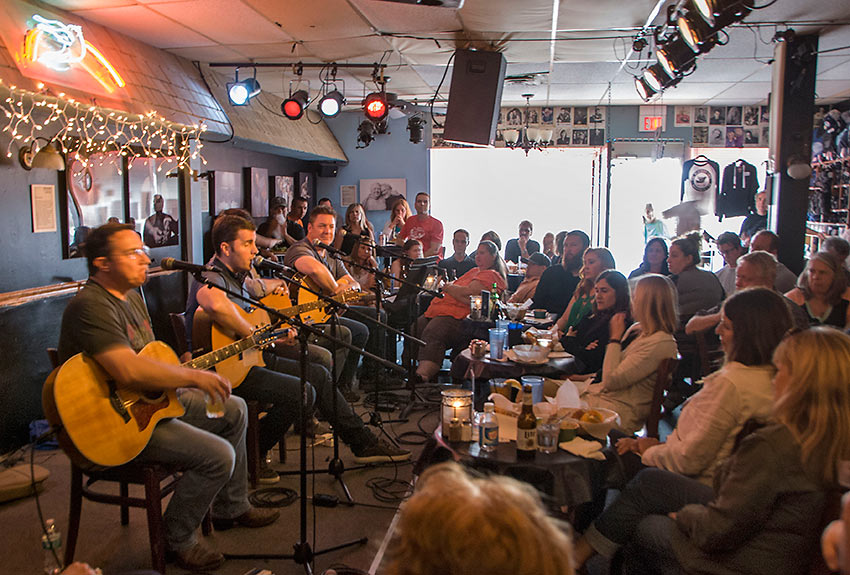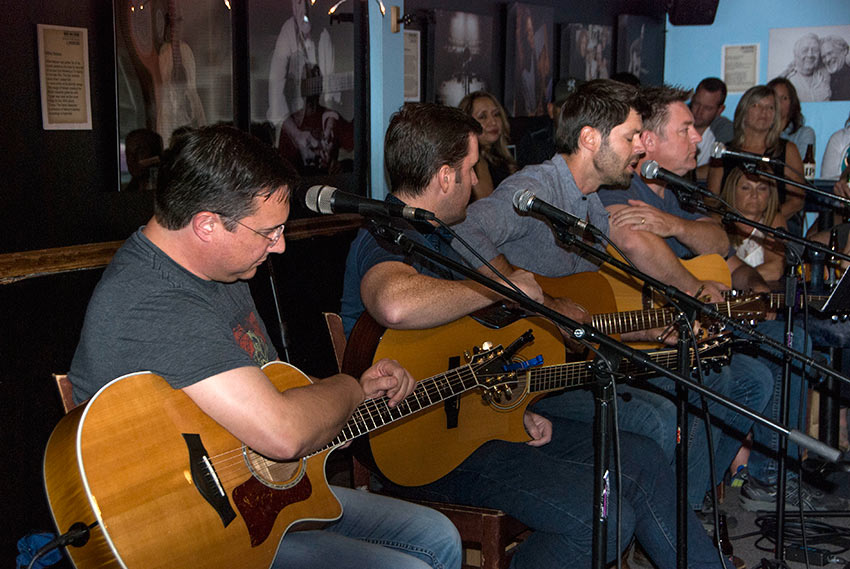 After a five-day visit and with the help of a few contacts, the Montana Cowboy is allowed to perform two original songs at the legendary Bluebird Café on a Monday Open Mic Night. After an order of Smoke Pork Sliders, a Cow in a Blanket and Fried Green Tomatoes, he plays two songs before a listening crowd urged not to talk or use cell phones during a performance.
The intimate room has a reputation for hosting songwriters; with its small round tables crowding the bandstand, a strand of white Christmas lights blazing behind the performers, and t-shirts hanging in the window, its reputation spans the world of country music. The Cowpoke got his shot in Nashville, one that ended with smiles all around; hopefully, there will be another.