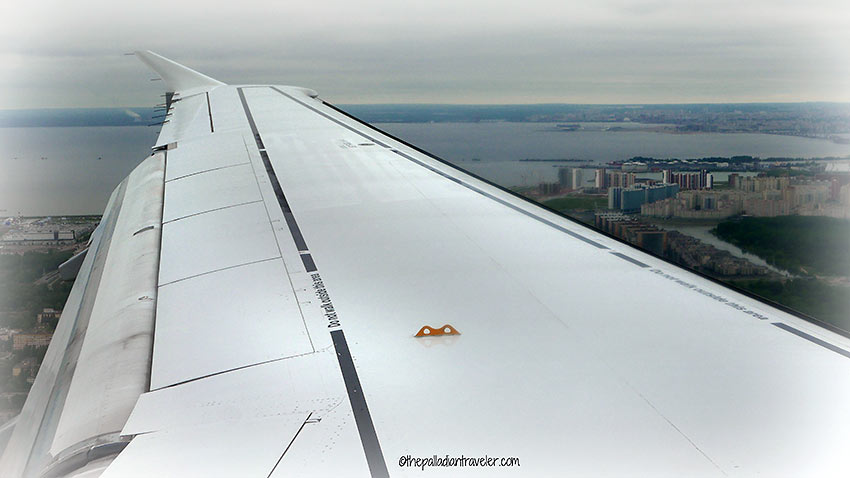 Just before the "fasten seat belt" sign is lit and the Lufthansa Airbus A320 — en route out of Munich, Germany —  starts its descent through thick clouds and out into the gray, overcast late afternoon, I pinch myself to make sure that I'm not dreaming. OUCH! Yep, this is real as the tires on the craft go SCREECH announcing I've touched down at Pulkovo International Airport, the gateway into and out of imperial St. Petersburg, Russia.
For the next eight days I'm a guest photojournalist of Insight Vacations (Insight), invited along to independently document my experience on its Easy Pace Russia journey, a sort of "tale of two cities" to Moscow, the country's largest city, and St. Petersburg, the country's cultural and artistic epicenter.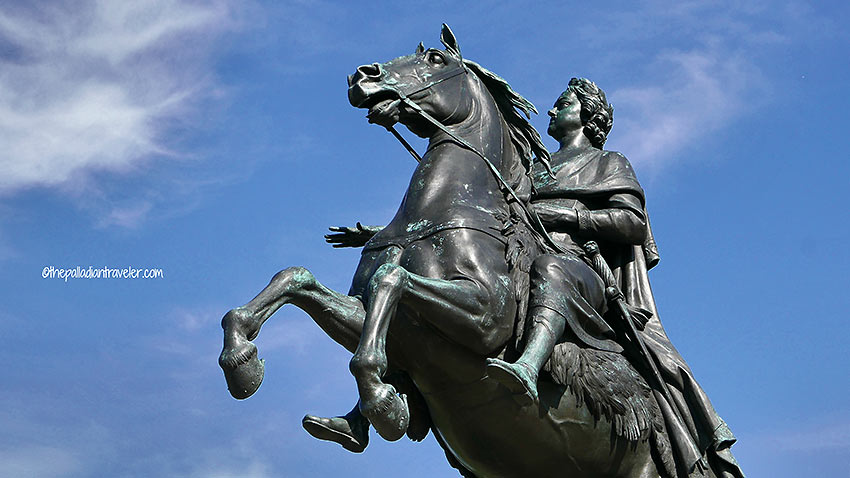 Founded in 1703 by Emperor Peter the Great, the boat-building, visionary tsar, St. Petersburg, today a UNESCO World Heritage Site, was once home to the Romanov Dynasty that ruled for more than 300 years until the Bolsheviks stormed the Winter Palace during the 1917 Red October uprising, ending forever the Russian Empire and paving the way for the Soviet Union, the world's first, self-proclaimed socialist state.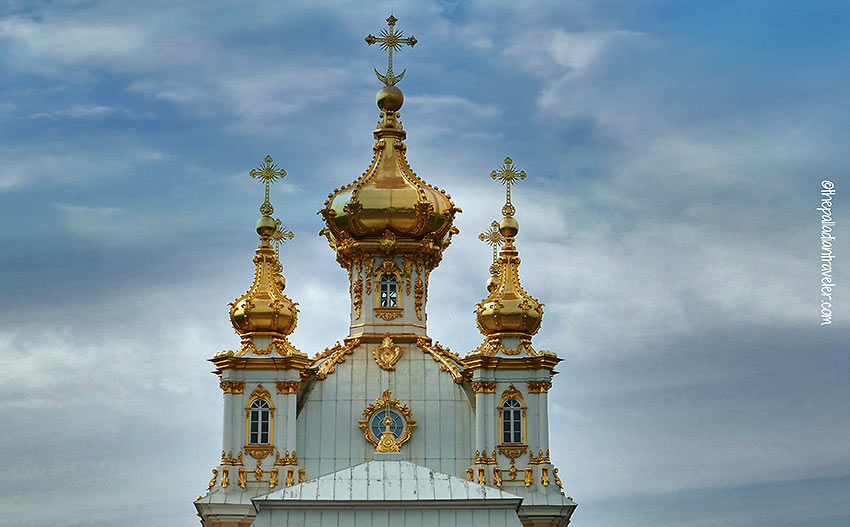 Only a short, one-hour flight from the Arctic Circle, St. Petersburg, stretched out along the banks of the Neva River at the head of the Gulf of Finland on the Baltic Sea, is in the midst of its seasonal White Nights, those 80 or so evenings between May and July when the high-latitude, luminous northern lights bathe the city in a bright, all-night glow.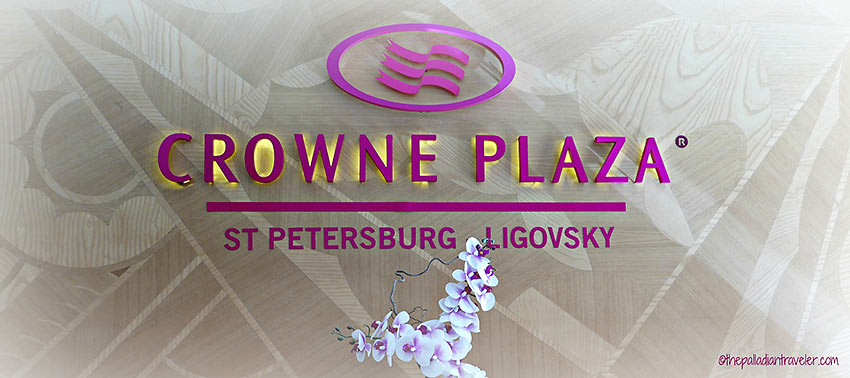 Met in the arrivals terminal by Insight's local car hire service — nary a worry when you book with this upscale travel company — my bags are stowed and away I go, as fast as traffic permits, until I arrive at the Crown Plaza Ligovsky, my four-star, city-center digs for the next five, naturally-lit nights.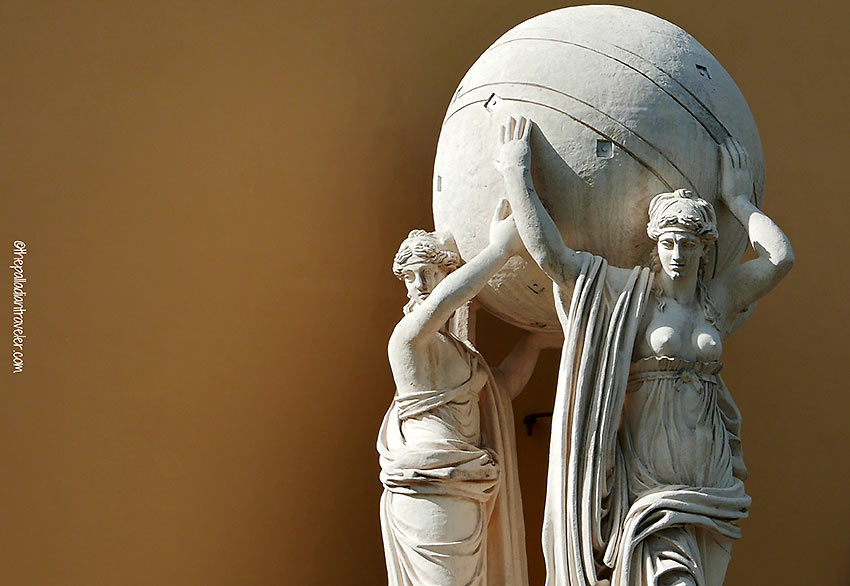 Conveniently located right across the way from Moskovsky Railway Station and the Galeria, and just a stone's throw away from famed Nevsky Prospect — St. Petersburg's main street and a well-read avenue in several of Fyodor Dostoevsky's classic works — the CPL, an InterContinental Group hotel, is within easy reach of many of the city's major attractions, shopping, dining and nightlife.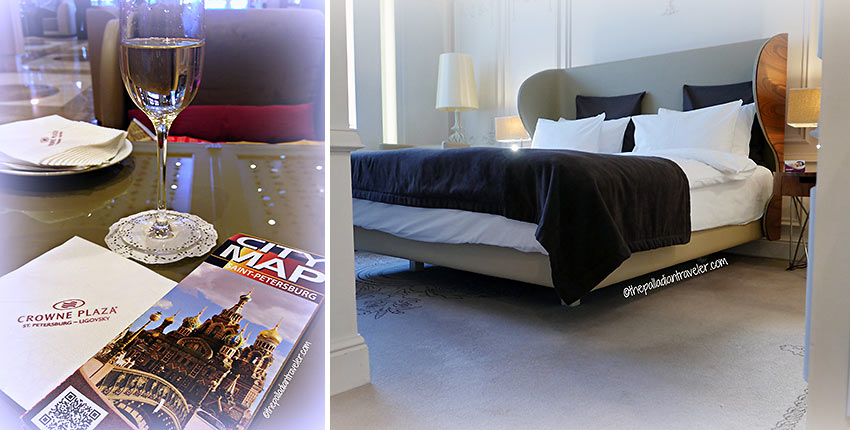 With apologies from the front desk — my room is not quite ready — I'm ushered into the Lobby Bar for a complimentary flute of bubbly, make that two, until I'm finally beckoned up to the fourth floor, directed down to the end of the corridor, through a private vestibule, past a double-door entry and into my boutique style deluxe room.

I definitely signed up to take in the iconic sights and absorb as much of the imperial history St. Petersburg can muster, but I'm also here to sample Mother Russia's cuisine. My craving is easily satisfied just two floors below at Olivetto, the hotel's elegant, pan-European restaurant with a fine selection of wines from around the globe.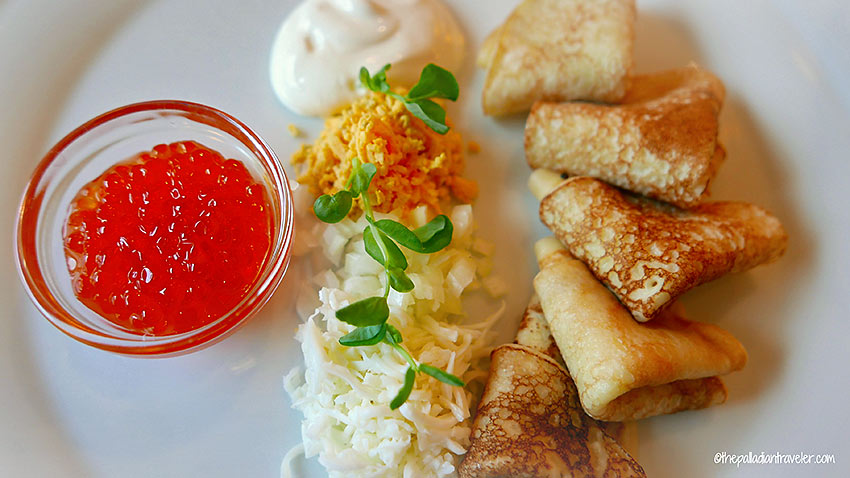 Taking my first sip from a chilled bottle of South African Chenin Blanc-Chardonnay, I scan the Taste of Russia menu and choose the absolute best appetizer one can order while in the Land of the Tsars: red caviar and crepes. Mmm.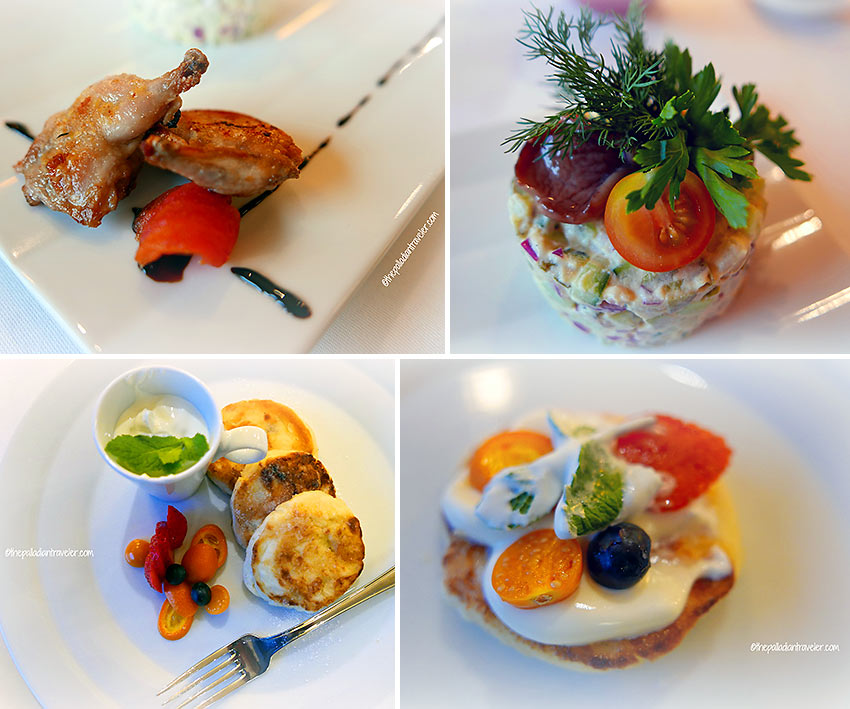 This is followed by a hunter's salad main course: a food magazine-worthy dish of a pan-fried half quail accompanied with a potato, fresh cucumber and mushroom salad bound together in a homemade mayonnaise-mustard dressing. And, for dessert, syrniki: small pan-fried cheese pancakes served with sour cream, fresh strawberries, blueberries and kumquats.
If tonight's savory taster's menu is any indication of what lies ahead for me over the next eight days, I'd better pace myself as I ease into this Easy Pace Russia journey.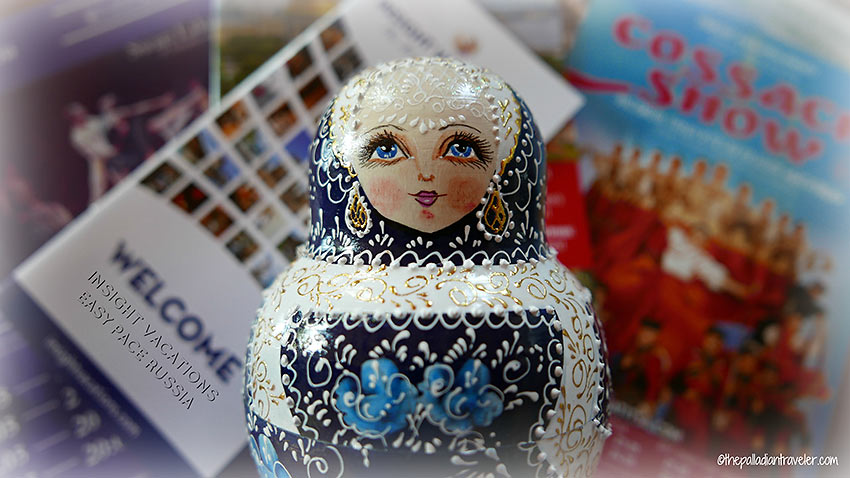 Go here for detailed information on Insight's six itineraries to Russia, as well as more than 100 other premium and luxury-escorted routes around Europe, or call toll-free (888) 680-1241, or contact your travel agent.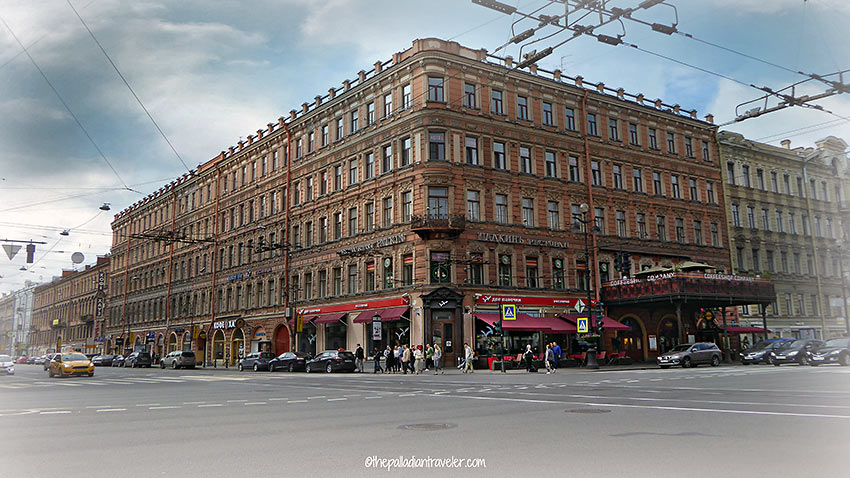 See you tomorrow morning when we'll put our best foot forward and, like Porfiry Petrovich, Dostoevsky's lead detective in Crime and Punishment, take a long, leisurely stroll down Nevsky Prospect and conduct our own investigation of St. Petersburg.
Dobroy nochi (Good night).