Ever heard of a Sgroppino? Well, it's a lemon-flavored, creamy-smooth, frothy alcoholic beverage.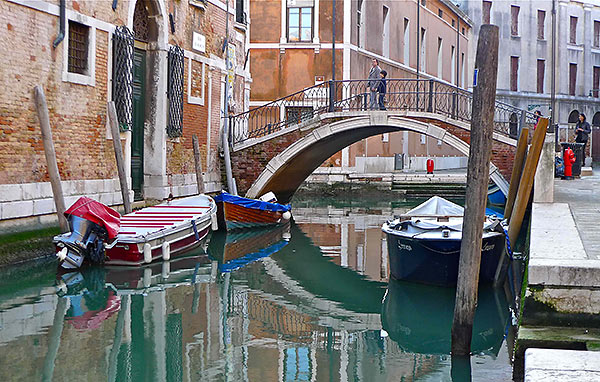 More a digestivo (digestive) or liquid dessert than an aperitivo (cocktail), the Sgroppino was created by the inventive and masterful Venetians back in the 16th century.
Sgropin, as it's called in the Venetian dialect, means to untie a little knot – the kind one finds in his/her stomach following a rather large meal. Further away from La Serenissima it's called a Sgroppino, or simply Sorbetto.
Made with milk-free lemon sorbetto (sorbet) and a bit of alcohol, the Sgroppino was served in aristocratic Venetian homes during dinner to cleanse the palate between the first and second courses – normally fish to meat – and to also help digest all that was consumed at the tail-end of the dinner. That tradition continues today, with a few minor twinks to the centuries-old recipe.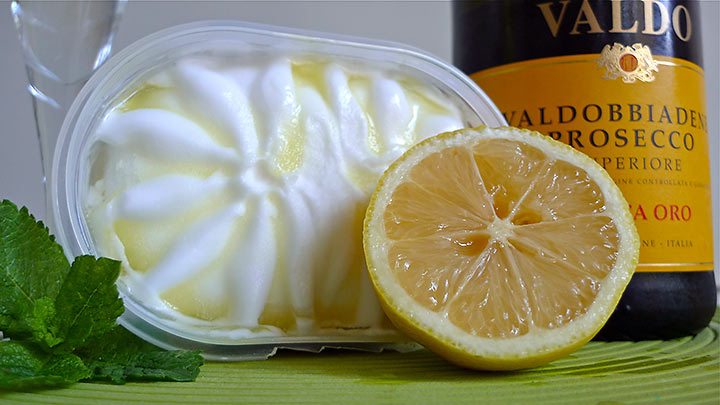 Today, the classic Sgroppino is made with lemon sorbetto, vodka and Prosecco sparkling wine. Variations include strawberry, grapefruit or mandarin sorbetto vice lemon, and, for some, a bit of limoncello (lemon liqueur), too.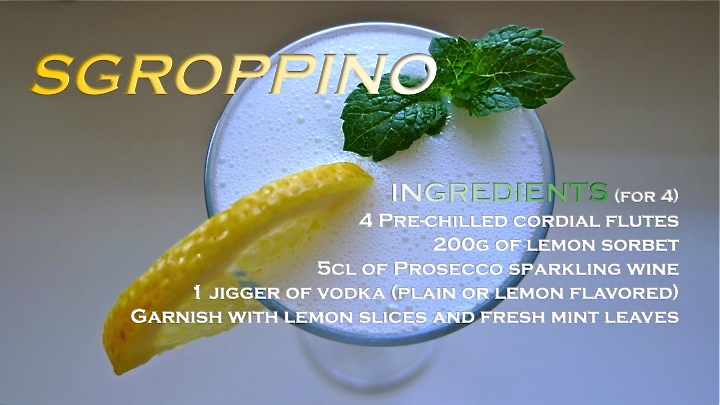 Here's the recipe I've tested out at my place and my friends were quite impressed.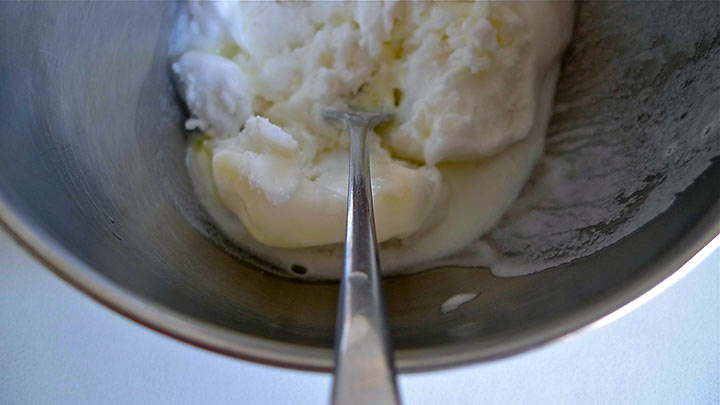 Step-1: Thaw-out the sorbetto to a creamy consistency then place in an aluminum mixing bowl and whisk lightly.
Step-2: Pour in the vodka, whisk lightly, followed by the Prosecco and whisk a bit more.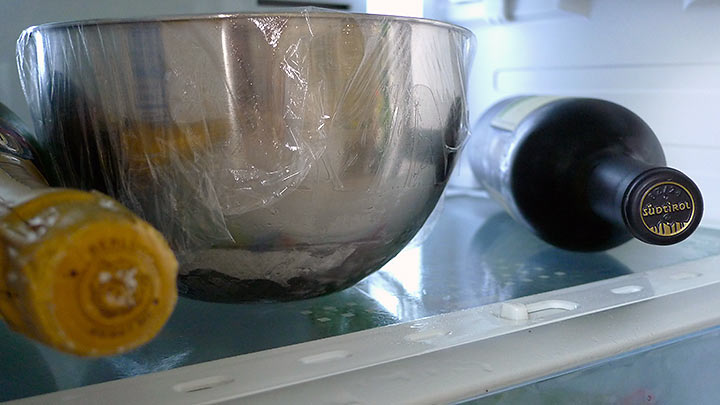 Step-3: Cover the bowl with plastic wrap and place the mix in the refrigerator for 3-4 hours.
Step-4: Dampen the glasses and place in the freezer to chill.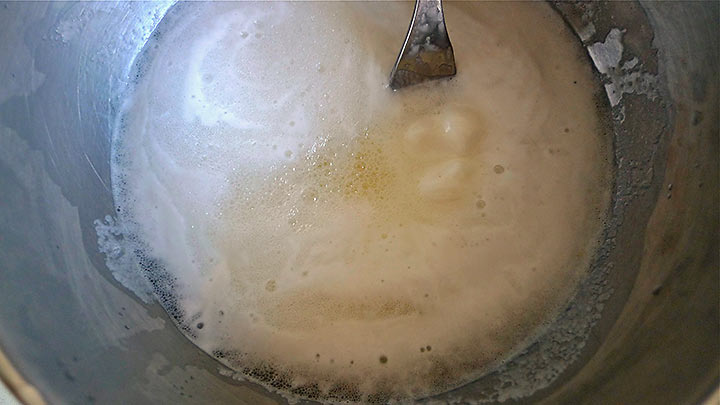 Step-5: Remove the bowl from the refrigerator and give the mix one final whisk to re-froth.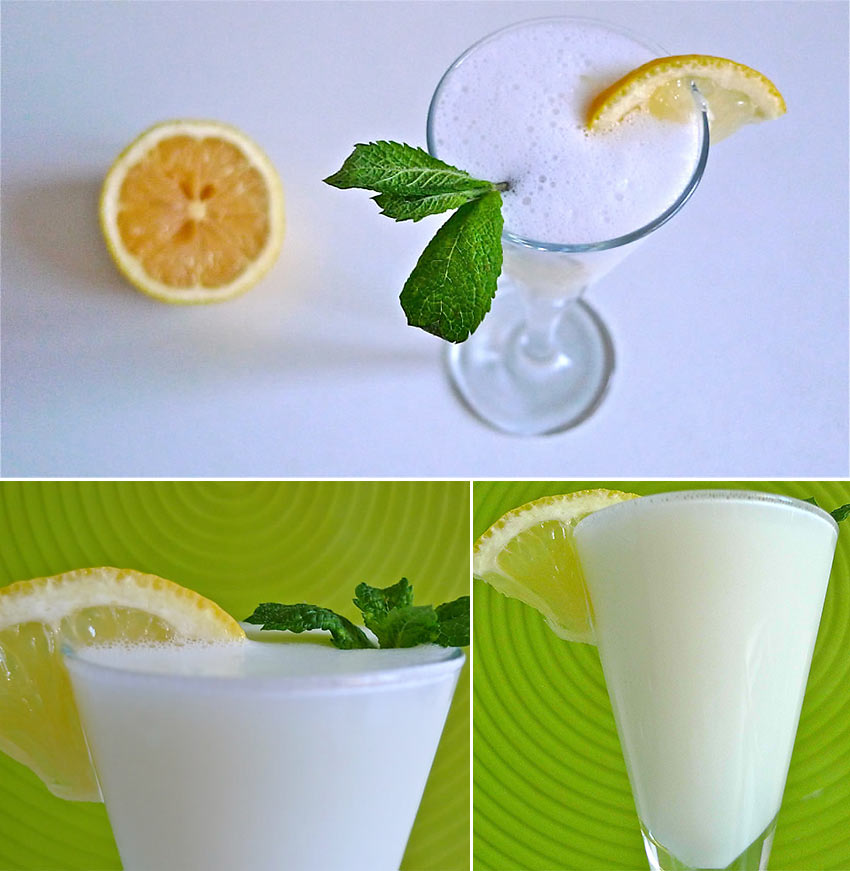 Step-6: Pour the mix into the pre-chilled glasses up to the top, garnish with a lemon wedge and some mint leaves, then serve.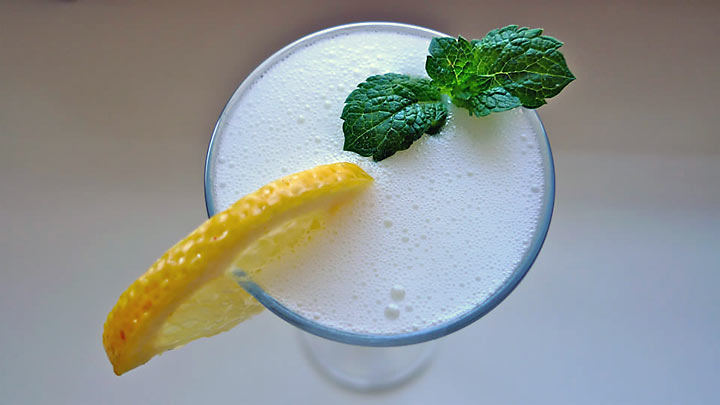 The next time, or first time you find yourself in Venice, untie those knots by asking for a Sgroppino, during or after dinner. It's the Venetian thing to do.
SALUTE!
View the list of travel recipes here.