Story and photographs by Tom Weber
For centuries, artists and aristocrats, divas and dictators, poets and politicos, why even James Bond himself, have fallen under the spell of alpine breezes, the scent of lemon blossoms and the mesmerizing shades-of-blue of Italy's largest lake, Lago di Garda. Straddling three distinct regions: Veneto, Lombardy and Trentino-Alto Adige, this ladle-shaped body of water beckons travelers from all over to experience the Italian dolce far niente (the sweetness of doing nothing).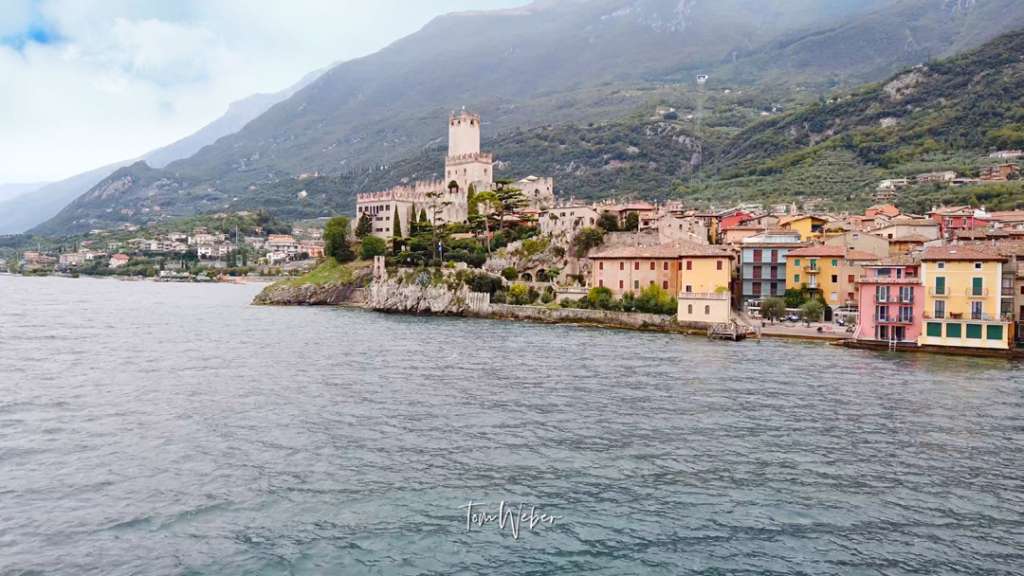 Lacus Benacus, as it was known back in the day of the sandal-clad Roman Empire, is 154 kilometers around, including 45 kilometers of scattered sandy and pebbled public beaches. This postcard-perfect setting was formed during the Quatenary Age, about 1.5 million years ago, when a massive glacier slid down from the mountains, settled into a depression, melted and transformed itself into the largest freshwater lake in the Bel Paese.
In the narrow, fijord-shaped northern reaches of the lake, the Pelér wind blows strong and the Prealpi Gardesane mountains tower high above. Up here, the topography is wild and untamed. Lakefront cities, like Riva del Garda and Torbole, look less manicured than their southern siblings. Souvenir shops take a backseat to outdoor-themed stores selling climbing, hiking and camping gear. Windsurfers outnumber sail boats as they zigzag across like flocks of wild geese, while paragliders silently descend from Monte Baldo like a well-choreographed aerial version of Swan Lake.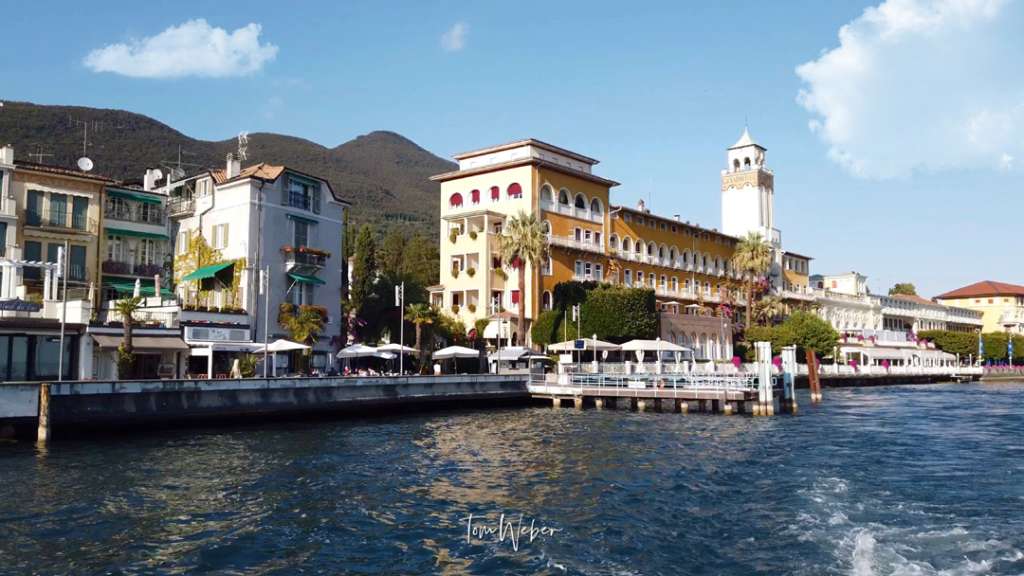 Head south and it's quite a different story. Glance around and you'll be amazed to see an undulating landscape of vineyards, olive groves and citrus orchards dotting the Morainic Hills. Pastel-colored villages, like Bardolino, Garda and Lasize, are just a ferry hop away, while Sirmione, where opera diva Maria Callas once lived, soothes the body, mind and nasal passages at its world-class thermal baths. Theme parks like Gardaland and Canevaworld Resort, Parco Natura Viva – a combo zoo safari and fauna park – and Sigurtà Botanical Gardens, with its one million tulips, are just the tonic for families on holiday and an easy drive from the lake.
All across the southern shores, there are scores of Roman ruins and castles to explore, like the remains of Grotte Catullo, a massive villa reportedly built for the 1st-century BC Latin poet Catullus on an overlook at the very tip of the Sirmione peninsula. Younger by centuries are Rocca Scaligero, the historic entryway to Sirmione, and Castello Scaligero, the 13th-century medieval fortress that stands vigil in Malcesine and where Goethe, the German poet-statesman, was briefly detained in 1786 on suspicion of being a spy.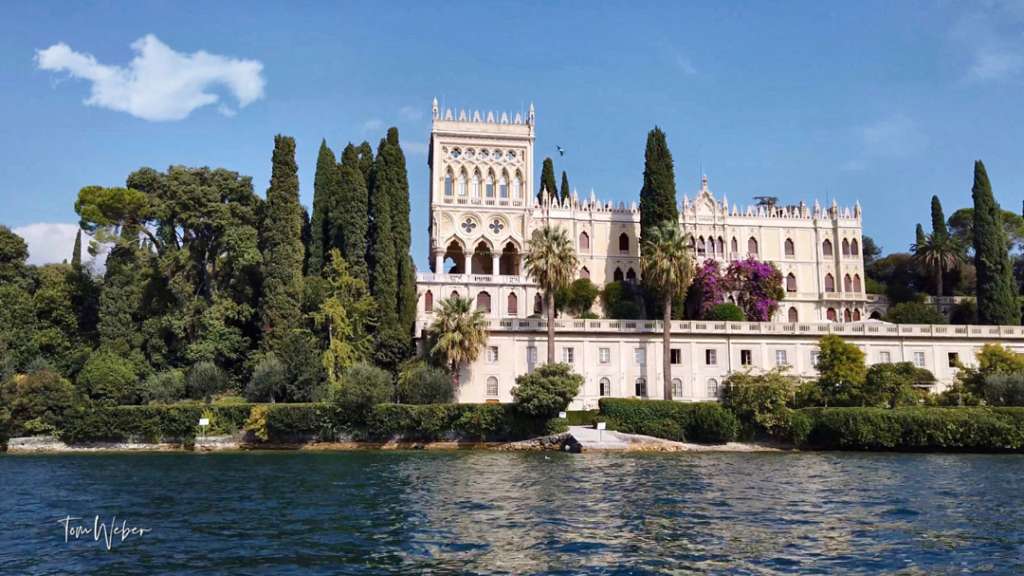 Hungry for more? Well, there's plenty of haute cuisine to satisfy the most discerning palate up and down spotless lakeside promenades, along with award-winning estates eager for you to sample their fine wines, like Bardolino, Lugano, Soave and Valpolicello. If that's still not enough to fill up your itinerary, then make tracks to Desenzano, the largest town on the lake, and follow Lord Tennyson's suggestion to Row us out from Desenzano, where you can board a train for a day trip to Bergamo, Mantua, Verona or Venice.
Nestled in a bay on the lake's southwest corner is the town of Salò, the gateway to the Riviera dei Limoni (Lemon Coast). Once a regional seat of power during the reign of the Venetian Republic, Salò later became the capital of the Social Republic of Italy, part of Mussolini's last-ditch effort to reignite fascism in the face of the advancing Allied Forces.
Traces of the town's past are clearly evident in its graceful historic center with a dense network of streets, cobbled alleyways and flower-filled squares with stately homes, elegant shops, lively bars, white tablecloth restaurants and a three kilometers-long lakeside promenade. Noteworthy, are Mu Sa, the museum of Salò, filled with permanent pieces related to the town's story, including Gaspare da Salò, one of the world's earliest violin makers, along with the Duomo of Salò, Palazzo della Magnifica Patria and Palazzo del Podestà.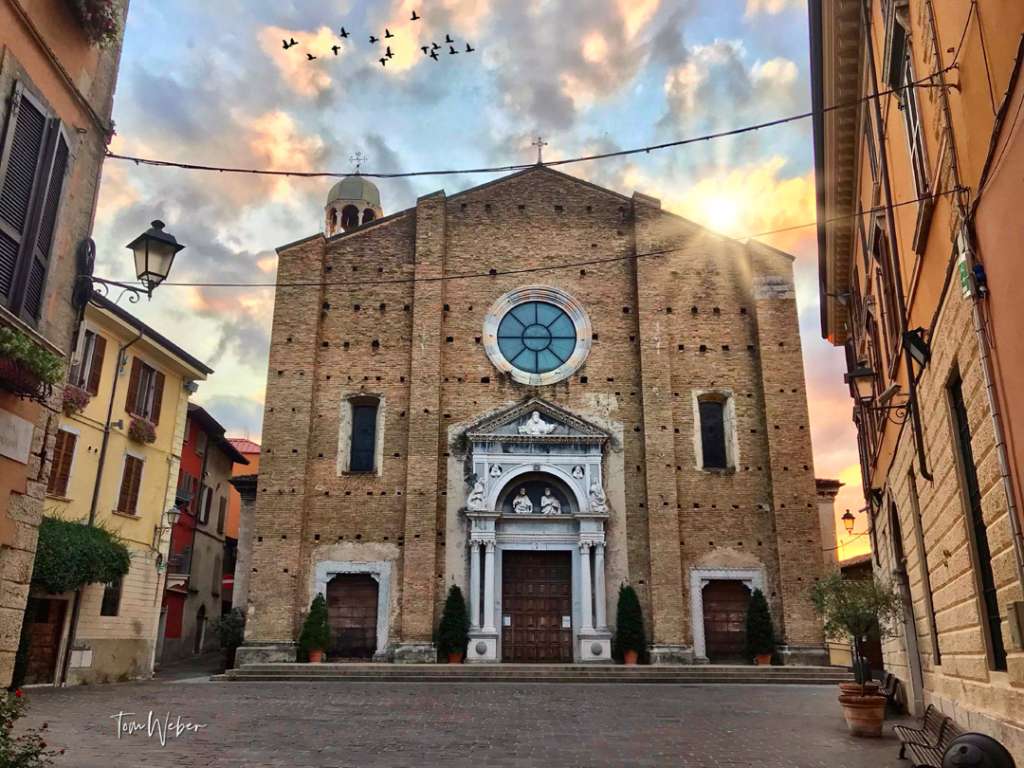 The ferry ride from Salò to Gardone takes only 14 minutes. Disembark and hail a taxi for a five-minute ride up a serpentine, cypress tree-lined hill to visit the quirky museum-house where poet-playwright-ultranationalist Gabrielle D'Annunzio held court: Il Vittoriale degli Italiani (The Shrine of Italian Victories). A short stroll back down the hill, meander through Hruska Botanical Gardens, where alpine flora merge with tropical exotics.
Worth every ducat you spend, enjoy a two-hour private tour on one of Salò's sleek motorboats. The skipper-guides are knowledgeable on all-things Lake Garda, as you glide up to Maderno-Toscolano, over to Punta San Vigilio, and then back to Salò via a quiet float around Isola del Garda, where Dante Alighieri once visited and mentioned it in the Divine Comedy, to admire from afar the 19th-century, Venetian neo-Gothic-style Villa Borghese Cavazza.
Although most points around Lake Garda are easily reachable by ferry, with a timetable so precise that you could set a Swiss watch to it, the disappointed look on my face when I was informed that the schedule just changed that morning and the ferry I was ready to take to Limonesul Garda was no longer available. What to do? Hire a car and driver, that's what. Strapped into the back seat, I hold on for dear life as my local pilot races along the treacherous Strada della Forra, a winding, white-knuckle, tunnel-filled single lane road on the western side of the Gardesano, the very same stretch that James Bond negotiated aboard his 007-issued Aston Martin DBS V12 in the opening car chase of Quantum of Solace, a route that Winston Churchill proclaimed was, the eighth wonder of the world.to the tree. Thankfully, we eluded the imaginary bad guys and I arrived in the land of lemons just a bit shaken, but not stirred.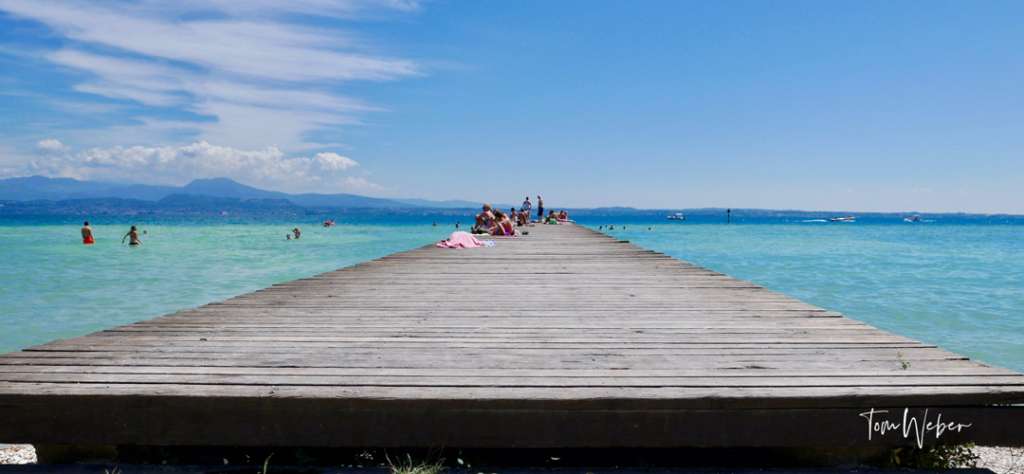 Limonesul Garda, a watercolor of a town built against the tall, rocky cliffs of Monte Sughera, shows its ancient roots as a quiet fishing village with motorized rowboats bobbing up and down in quaint little harbors; but, once the novelty wears off, you realize that the narrow cobbled streets are heaving with tourists on a mission to purchase products made from its prized lemons. First introduced in the 13th century by Fransican monks, these herperidium trees took root and prospered and Limonesul Garda soon became known as Lemon Town, the most northern point where citrus survives and thrives. So important was the lemon to life's well-being that Bongianni Grattarolo, a 16th-century dramatic poet from Salò, wrote, …long before factories were built, there was a lemon tree: when sailors would make it ashore in spite of stormy winds, they would go and talk to the tree.
To protect the citrus from frost, locals built limonaie, the first terraced greenhouses made of strong wooden pillars covered in glass. From Via Porto, start a heart-palpitating hike straight up the winding cobble and you arrive at a restored castle-greenhouse, El Castèl, that now serves as a living museum where lemons, limes, grapefruits and tangerines sun themselves in the lake's unique micro climate.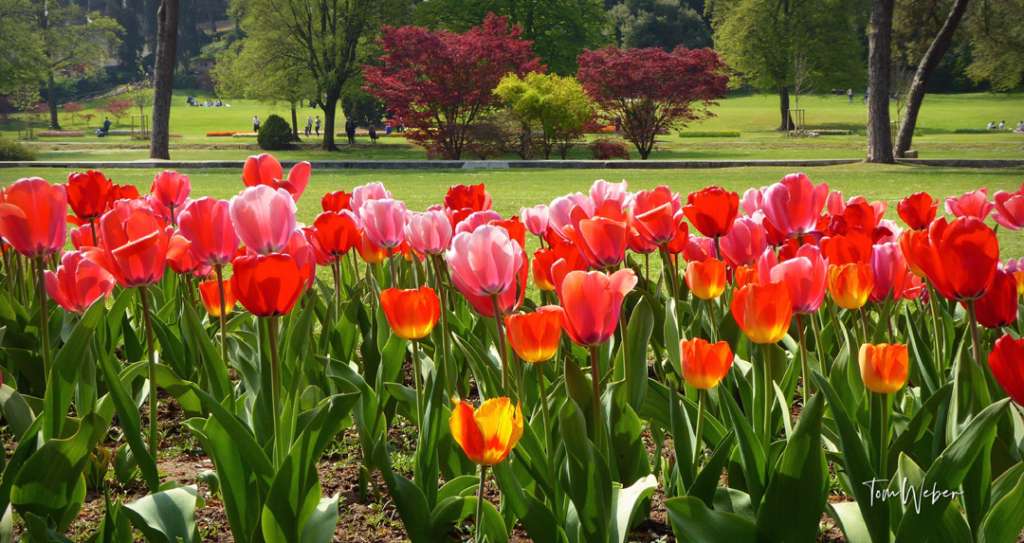 In his first-ever collection of travel notes, Twilight in Italy and Other Essays, celebrated novelist D.H. Lawrence described Lake Garda as, the lake as beautiful as the beginning of creation. Now, having just spent a fortnight ferry-hopping around the lake from my base in Salò, I'd have to agree with Mr. Lawrence's succinct take on this gorgeous body of water. Like a slow-food Sunday around la tavola, it took my breath away, time and time again.