Raoul's 2 Cents
Sunny Skies, Sleep, and the Morning
I must have eaten a pound of sugar last night because I couldn't sleep. My mind was in overdrive. I tossed and turned, tapped my fingers to the beat of a clock, took deep breaths, read until my eyes got heavy, watched a boring show — nothing. So getting up early for a morning meeting was weird — wide awake and tired already. To add to the strange awakening, the morning clouds prevented the bright sunlight from filtering through. It even drizzled a little. A drizzle in a heat wave! How weird is that? There was a battle between rain and sun because at 9 AM, the golden rays had yet to emerge. However, by noon, solar power proved to be the victor. And there above the heavens our star boasted it's majesty for most of the day.
The heat here in California is affecting my concentration. I feel like a prize fighter waiting for the final bell to end a match that has dragged far too long.  Stamina! Stamina! I need to hold on till the end of the day.
I wish I could leave you with something profound but there's nothing up in the attic of my brain but a pile of melted scattered ideas.
Of course I'm exaggerating.  And life's still good.  But I certainly wish your day is better than mine. If not, as a consolation, I hope at least my collection of jokes this week will snap you out of your doldrums … even for just a moment.
TGIF people!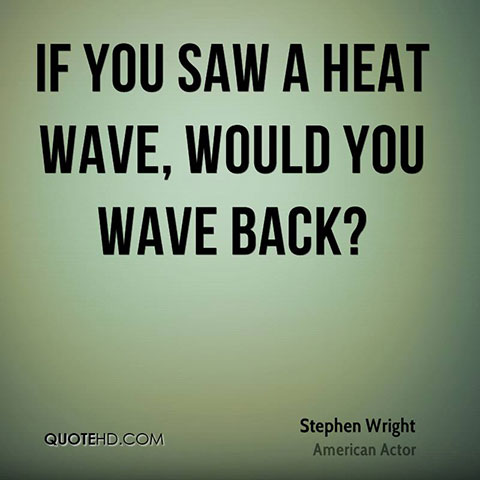 Joke of the Week
Thanks to Peter Paul of South Pasadena, CA for sending this joke.

Video of the Week

Two Crooners
Sent by Don of Kelowna, B.C.
Don's Puns
From Don's collection of puns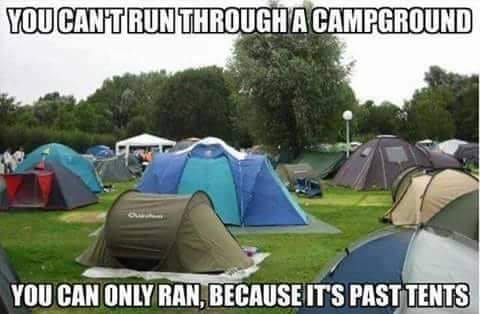 Parting Shot
Thanks to Terry of Santa Monica, CA who shared this.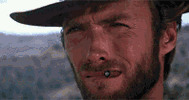 The Good, the Bad, and the … meow!