Raoul's 2 Cents
Sunshine
How has the week been treating you? Sunny? Cloudy?
For me, everything seems to be bright and sunny this summer week.  Work's been busy but manageable and I still have evenings to enjoy with my wife. My kids are all good and busy doing their thing. Listening to my collection from a free online music website boosted my mood even more. My back still hurts but  getting better ever since I started stretching. My gout's still there but has diminished considerably. It's been really nice.
It's days like this that make me raise my voice and thank the Lord for all His blessings. So I read a favorite happy passage written by the apostle Paul in his letter to the Philippian church:
Rejoice in the Lord always. I will say it again: Rejoice! Let your gentleness be evident to all. The Lord is near. Do not be anxious about anything, but in every situation, by prayer and petition, with thanksgiving, present your requests to God. And the peace of God, which transcends all understanding, will guard your hearts and your minds in Christ Jesus.
— Philippians 4:4-7
If you've seen a lot of sunshine this week, I'm sure you can relate to Paul. Let's thank God for his blessings.
If you've seen nothing but clouds. Did you know that Paul wrote this when he was suffering in the stinky dungeons of Rome awaiting his execution? So if you only saw clouds this week, what's your excuse?
TGIF people!
Joke of the Week
Thanks to Chuck of Dallas, Texas for sending this joke.
Video of the Week

Jeff Allen: Understanding the Wife Code
Sent by Art of Sierra Madre, CA
Don's Puns
From Don's collection of puns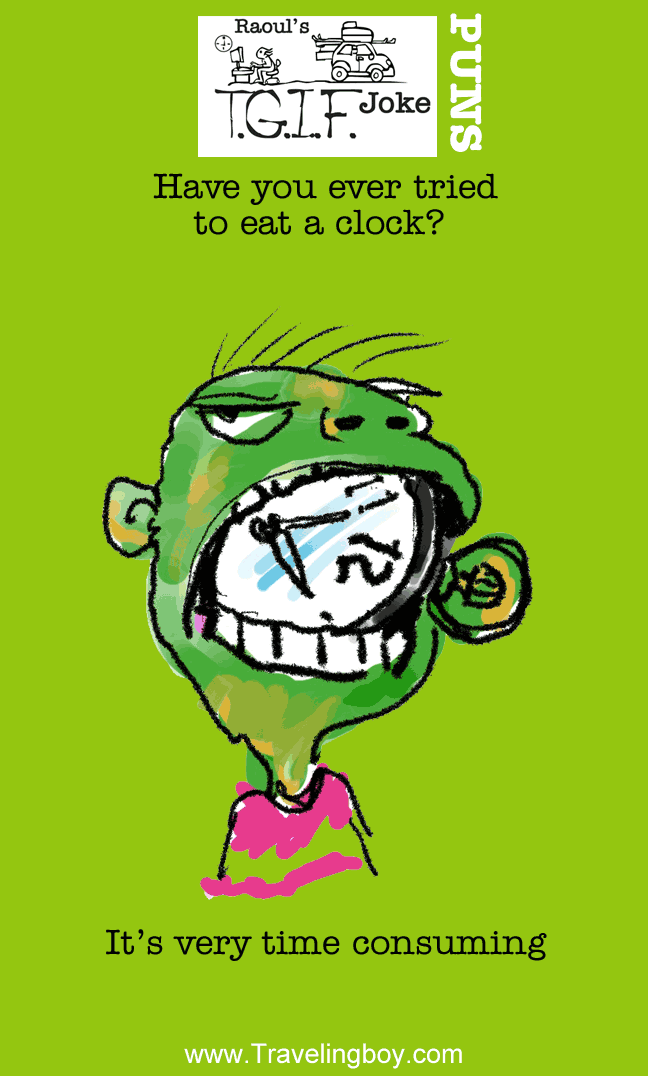 Parting Shot
Thanks to Rodney of Manitoba, B.C. who shared this.