Machu Picchu Pueblo Becomes the First City in Latin America to Be 100% Sustainable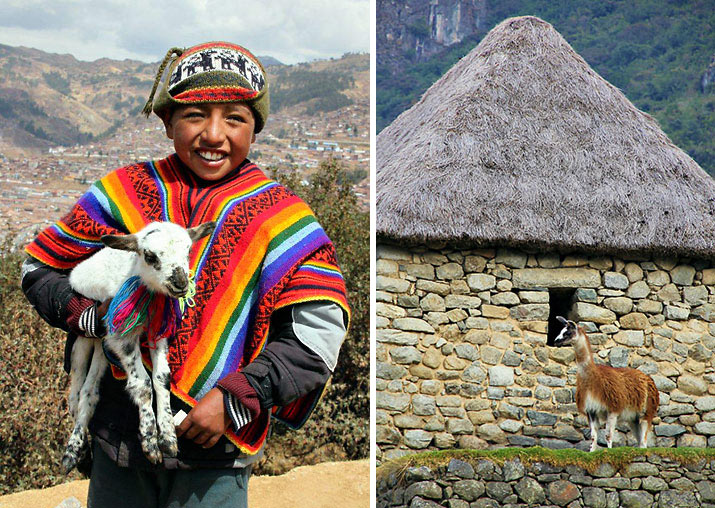 Inkaterra, Peru's leading hotel group in sustainable tourism and hotel development, has succeeded in making Machu Picchu Pueblo the first city in Latin America to manage 100% of its solid waste.
Continuing their initiatives for the conservation and environmental care of Machu Picchu, AJE Group and Inkaterra presented the first Organic Waste Treatment Plant to the city. Through the process of pyrolysis, in which the waste is decomposed at high temperatures without oxygen, seven tons of trash is processed per day, generating bio-coal, a natural fertilizer that will be used to restore the Andean cloud forest and contribute to the agricultural productivity of Machu Picchu.
"We are very happy to be part of this change in the city of Machu Picchu and to be able to announce that, with this new plant, the circle of sustainability for which we have been working for three years is closing. Machu Picchu officially becomes a 100% sustainable model city in Latin America," said Jorge López-Dóriga, AJE Group's Executive Communications and Sustainability Director.
"The strategic alliance between Inkaterra, the AJE Group and the Municipality of Machu Picchu aims to change perception of our wonderful city into a sustainable destination and become an example of management for ecotourism worldwide. We have managed to awaken the ecological conscience of the local community, which now segregates waste from homes and establishments. Today, we present an innovative technology that will contribute to traditional agriculture and help restore the Andean cloud forest in Machu Picchu," added José Joechlin, Inkaterra's Founder and CEO.
Alongside the Organic Waste Treatment Plant, Inkaterra and the AJE Group previously delivered a Plastic Compactor Plant to SERNANP which will be used to recycle trash found along the Inca Trail, the most famous trekking route in South America. The plant was donated in 2017 and prevented the ruins of Machu Picchu from entering UNESCO's list of Heritage at Risk. Currently, 14 tons of polyester plastic are processed daily in this plant.
In 2018, a Biodiesel and Glycerin Plant was inaugurated at Inkaterra Machu Picchu Pueblo Hotel. By processing used vegetable oil from Machu Picchu's homes, lodges, hotels and restaurants, 20 gallons of biodiesel are produced daily from nearly 6,000 liters of used oil a month. The glycerin obtained in the process of making biodiesel is also used by the Municipality to clean the stone floors, thus replacing chemical products. These cumulative efforts to turn the city of Machu Picchu into a model of global sustainability won the Peruvian award in the category for Responsible Tourism.
Nearly One In Seven Americans Has Lied About Going On Holiday
New research has revealed that as many as 14% of Americans have lied to someone about going on holiday, with the top reasons being because they're embarrassed, they're wanting to seem well-traveled and they may be wanting to impress someone.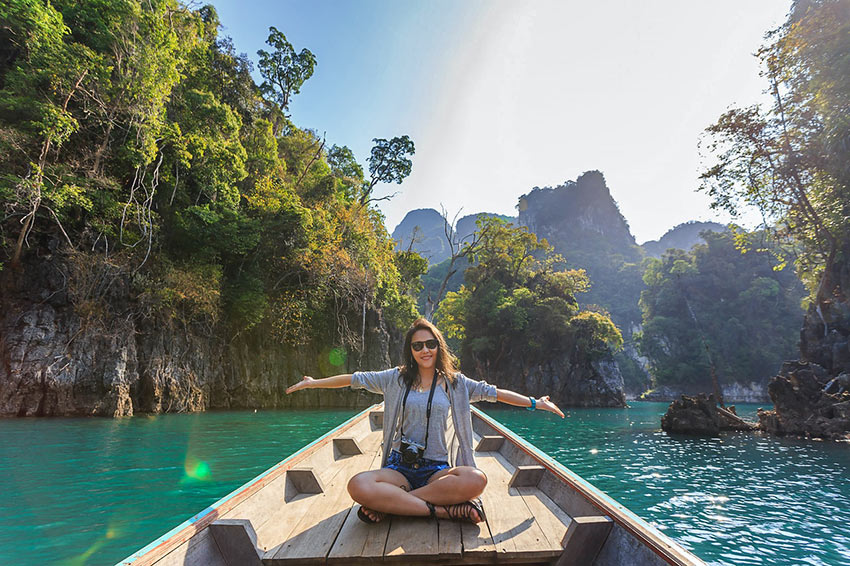 Along with one in seven lying about the destinations that they've traveled to, two thirds of Americans who have been on holiday have also lied about their experiences, with the weather, quality of accommodation and amount of sightseeing done found to be the most common untruths.
The study was undertaken by the team at flight-comparison site Jetcost as part of an ongoing study into the travelling habits of Americans. Over 4,000 Americans over the age of 18 were polled.
Just over one quarter of respondents (27%) revealed that they have previously been on holiday abroad, outside of mainland USA, and when asked if they had lied or exaggerated about the content of their holiday, two thirds (61%) admitted that they had.
When given an extensive list of possible mistruths and asked to select all that applied to them, the most common lies told by Americans about their holidays were found to be:
Exaggerating about the weather – 34%
The quality of the accommodation – 29%
Amount of sightseeing/cultural activities done – 27%
Amount of alcohol consumed – 23%
Amount of money spent – 21%
What's more, over two thirds (68%) said that they had told someone that they enjoyed their holiday more than they did and a further 52% revealed that they wouldn't tell anyone if their holiday had been a disaster.
As part of the study, it was also found that one in seven (14%) Americans have previously lied about going on holiday and, when asked why, the top reasons were found to be 'I was embarrassed that I hadn't been' (21%), 'I wanted to seem well-travelled' (16%) and 'I wanted to impress someone' (12%).
The most common people on the receiving end of the lies were found to be 'parents of friends/partners' (31%), 'colleagues' (23%) and 'friends' (14%). The continents where Americans have lied about travelling to the most were revealed as Europe (40%), Africa (21%) and South America (16%).
Ten per cent of those that had lied about going on holiday had even gone to the extent of posting a fake picture to social media.
Commenting on the findings of the study, a spokesperson for Jetcost said:
"Even though it is probably more common than not in the USA to have not holidayed abroad, Americans are clearly still feeling the need to appear as if they have travelled. With the modern pressures of social media, people feel as if they have to prove themselves to others, which is a shame – but life isn't a competition and just because someone says they've done something, doesn't mean you're less of a person for not having done it."
Star Struck: Half of the World's Star Rated Hotels Located in Europe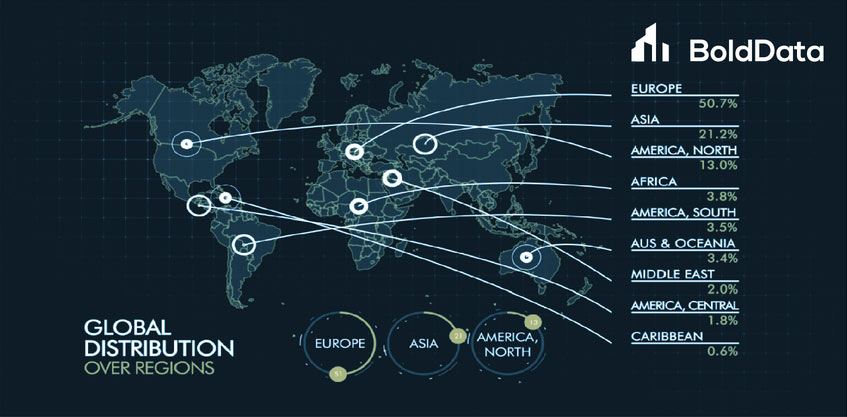 Number of European 5-star hotels have doubled in three years
Asia's star is rising with almost 5.000 new star hotels in three years
Falling stars in the United States: decline in 5-star hotels
Half of the world's star rated hotels are located in Europe. The latest numbers from data specialist BoldData show that there are 402.933 star rated hotels worldwide, of which 204.151 are located in Europe. Asia comes in second with a total 85.337 star hotels. The rising star welcomed almost 5.000 new star rated hotels over the past three years.
Italy leads the way
Europe is home to a total of 600.000 hotels and accommodations, of which a third is rated with a star. Glamour country Italy is the European star leader with 32.803 star rated hotels. Not surprisingly, the only European 7-star hotel is located in Italy: Hotel Seven Stars Galleria in Milan. This hotel has only seven suites with prices between 1.500 and 15.000 euro. Croatia is right behind Italy. The country is catching up fast, as the amount of star rated hotels has doubled since 2015. From 13.834 star hotels in 2015 to 29.282 in 2019.
UK vs France
Europe is doing especially well in the luxury department. The number of 5-star hotels has doubled over the past three years: from 5.508 to 9.112. Most 5-star hotels can be found in the United Kingdom: 1.212. This is almost three times as much as France. Even though France has double the amount of accommodations: 62.001 against 31.093 in the United Kingdom. Last in the European country list is Vatican City with just one 4-star hotel. Amen to that.
Asia is growing fast
Although Europe is a solid number one, the star of Asia is rising. The continent has 85.337 star hotels, 4.944 more than three years ago. Most Asian star rated hotels are located in China. But the number of star rated in hotels in backpackers favorite South East Asia has grown fast with 10% in three years: from 32.883 in 2016 to 36.365 in 2019.
Falling stars in The United States
The United States has the highest amount of hotels and accommodations worldwide: 436.068. But only 45.462 of these hotels are star rated.  If you're looking for luxury, the United States should not be your pick. The country has just 806 5-star hotels, 68 less than two years ago.
7-stars in the Middle East
Luxury lovers will love the Middle East. There are only three 7-star hotels in the world, and two of them are in the Middle-East. Emirates Palace in Abu Dhabi and the famous Burj Al Arab in Dubai: the first 7-star hotel in the world. Prices vary from € 1.000 to € 50.000 per night. Seeing stars already?
About BoldData:
We are global hotel data experts with a highly accurate database of 2.3 million accommodations. With this data we help companies such as Booking and Airbnb to grow.
The whole report about star rated hotels worldwide might be interesting to share with your readers and can be found here.  When publishing our content we appreciate if you could include a link to the BoldData website.
Sources: this report is based on our accommodation database which is continuously updated by various sources such as local Commercial Registers, Local Travel Institutions and Online Travel Agencies. The star classification are being sourced from the Hotel (chain) itself, Amadeus, Galileo, Sabre, Booking.com, HRS, Hotel.info, Hotels.com, Expedia and numerous other hospitality related sources. BoldData is not responsible for the star rating and classification. (some hotels will claim to have a higher star rating than given by our sources)
If you need more information, please get in touch with Daan Wolff (Hotel Data specialist) via +3120-705-2360 or d.wolff@bolddata.nl
What's New at Nevada Northern Railway in 2019
Signature Weekly Departures and Specialty Themed Events Await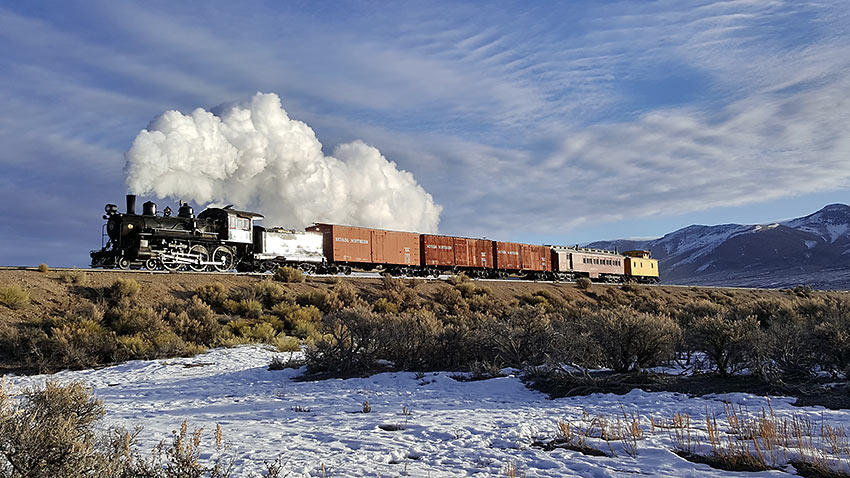 It's officially train season at Nevada Northern Railway. Nevada Northern Railway is offering train rides now through Oct. 2019. See highlights for this year along with new offerings in the release below.
ELY, NEV. – Ely's must-see attraction Nevada Northern Railway is gearing up for another exciting season of sights, stories and steam. The trains have officially hit the rails for 2019, pulled by century-old steam locomotives now through the end of October.
New Events
May 10 marks 150 years since the Transcontinental Railroad was completed. Nevada Northern Railway will celebrate the occasion from May 4-12 with daily excursions. On May 10, both of the locomotives will be fired up to replicate the famous photo, situated pilot-to-pilot. After the ceremony, the machines will haul the premier Copper Spike Limited in railroad parlance as a double-header, meaning that both locomotives will haul the same train. Durango's Bar D Wranglers will perform a free concert in the freight depot upon the Copper Spike Limited's return. There will also be a special exhibit in the East Ely Depot on the Transcontinental Railroad that will be on display until October 31. Don't forget, May 12 is Mother's Day and all moms ride free.
Labor Day weekend marks the inaugural Iron Horse Cookery Cook-Off where teams of four cooks will be put to the test as they recreate traditional recipes inspired by railroaders from earlier days. Meals are cooked directly in the fireboxes of locomotives and on the caboose stove for the judging panel. In addition to their signature competition dishes, they'll prepare enough fire-cooked bacon for the crowd to also try.
Signature Events
The Pony Express Limited shows a reenactment of two riders handing off a mochila full of mail. Guests go home with printed envelopes and stamps as a souvenir. The Wild West Limited provides a glimpse into the old wild west, with appearances by horses, cowboys and even outlaws on a journey from Ely to Keystone Gulch – hold onto those wallets.
Ride with the Engineer in the cab of the locomotive – the best seat in the house, or Be the Engineer, and get down and dirty working on machinery and operating the engine. Learn even more about what it takes to keep the rails rolling by participating in Railroad Reality Week.
Specialty Experiences
The Rockin' & Rollin' Geology Train digs-in to history with mining geologists teaching about the area, a top-copper-producer for over 70 years in the 20th century.
The Fourth of July Fireworks Express stops on the way back from Ruth Mining District for a killer view of the fireworks show from the back of a steam train or from your personal lawn chair.
The Haunted Ghost Train is the spookiest place to be this Halloween, with unnerving displays of zombies, headless horsemen, alien activity and also featuring plenty of ghost stories.
Once the snow has fallen, Santa's Reindeer Flyer train will make its way to the North Pole. Once at the North Pole, Santa will board the train and visit with every passenger. So, be sure to bring your wish list as you will be able to give it to the jolly old elf yourself.
Art and Adventure to be Discovered in Ely
Ely is filled with art, history and adventure; while in town, window shop and appreciate over works of art on the Ely Art Walk or check out local artist and craftspeople cooperative spaces at Garnet Mercantile and Ely Art Bank. Downstairs in the Art Bank you'll also find the largest artwork display in rural Nevada.
Catch a flick at Ely's Central Theater, showing first-run movies daily from a state-of-the-art projector or head to White Pine Public Museum, which displays the most complete fossilized skeleton ever found of a giant short-faced bear, originally discovered in a cave in High Schells Wilderness.
Ely is a playground for outdoor enthusiasts, offering world-class mountain biking directly from downtown with a new connector accessing the Ward Mountain trail system. Or take the family to hunt for garnets at Garnet Hill Recreation Area and keep the treasures you find as souvenirs. The railway museum is in close proximity to scenic Ward Charcoal Ovens State Park and Cave Lake State Park. Don't miss the Success Loop Scenic Drive or exploring through beautiful Great Basin National Park while visiting the area.
What's Happening at the Hyatt Regency Waikiki Beach Resort and Spa and Pualeilani Atrium Shops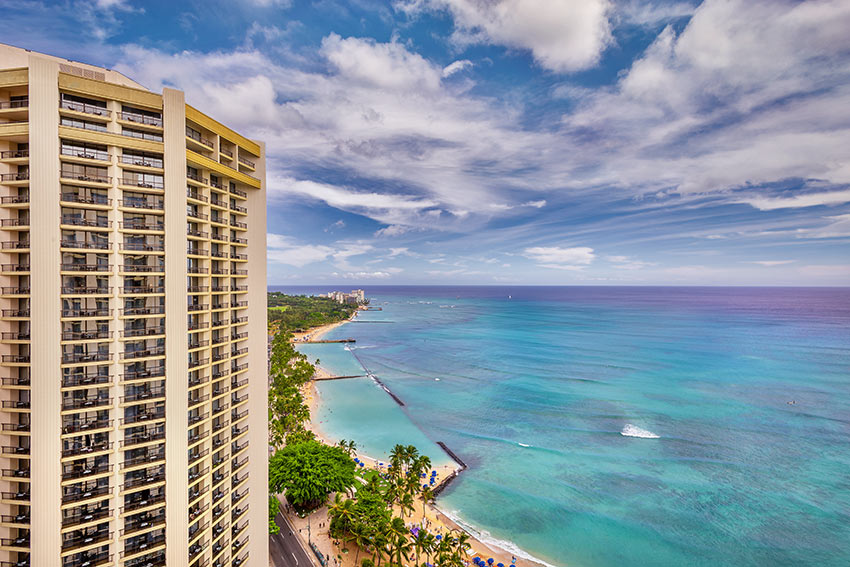 Newly Renovated and Now Open
Furusato Sushi: Furusato Sushi reopened its doors following an extensive renovation to both the interior and exterior of its restaurant. The restaurant serves traditional and contemporary styles of sushi using the finest and freshest ingredients. Furusato Sushi is located on the 1st Floor, Diamond Head Tower fronting Kalakaua Avenue.
Honolulu Cookie Company: The newly renovated Honolulu Cookie Company at the Pualeilani Atrium Shops opened just in time to release its new seasonal Lemon Zest cookie. The freshly baked shortbread cookies are available in lemon or white chocolate for a limited time. Honolulu Cookie Company is located on the 1st Floor fronting Kalakaua Avenue.
Special Offers
Na Ho'ola Spa: Looking to pamper yourself with something sweet? Na Ho'ola Spa at the Hyatt Regency Waikiki Beach Resort and Spa is now offering a Spring Renewal Facial for $99! The 50-minute treatment uses strawberries to infuse the skin with antioxidants leaving your face with a bright and radiant glow. The Spring Renewal Facial offer ends on May 6, 2019. To book your treatment, call (808) 237-6330.
Events
Post a selfie on Instagram at one of @HyattRegencyWaikiki Beach Resort and Spa's Pualeilani Atrium Shops and enter to win a 2-night stay at the Andaz Maui at Wailea Resort. All you need to do is tag your post with #pualeilanishops. The Instagram contest ends on May 30, 2019 and a winner will be announced on June 5, 2019. No purchase necessary and you must be 18 years and older to qualify.
Indulge on a special buffet menu at The Buffet at Hyatt for Mother's Day. Whether you're looking for a light tropical fare or hearty delectable cuisine, The Buffet at Hyatt is the perfect spot for foodies and families. For those looking to add a little spice to your meal, take part in the restaurant's bottomless Mimosa and Bloody Mary bar. Book a reservation online via OpenTable, or call (808) 237-6395. The Buffet at Hyatt is located on the 3rd Floor of the Hyatt Regency Waikiki Beach Resort and Spa.
About Hyatt Regency Waikiki Beach Resort and Spa
Balanced between the idyllic beauty of the legendary  Waikiki  Beach and the dynamic city center, Hyatt Regency Waikiki Beach Resort and Spa is a vibrant destination combining relaxation and adventure with true Hawaiian hospitality. Each of the 1,230 guestrooms, including 19 suites, offers Hawaiian elegance and private lanai with panoramic ocean beach, mountain, and city views. With an unrivaled location just steps from world-famous waves, the resort affords effortless exploration of the island's attractions, from Diamond Head Crater, Honolulu Zoo, and  Waikiki  Aquarium, to world-class shopping, sophisticated dining and expert surfing lessons. Offering endless amenities including luxurious treatments at the 10,000 square foot Na Ho'ola Spa, StayFit Fitness Center, swimming pool overlooking  Waikiki  Beach, one of  Waikiki 's biggest breakfast buffets at SHOR, an expansive dinner buffet experience at The Buffet at Hyatt, tropical cocktails at SWIM Ocean Bar & Restaurant, and more than 60 boutiques on site. Hyatt Regency Waikiki Beach promises Hawaiian-style excitement paired with the warmth of authentic Aloha spirit.
For more information regarding Hyatt Regency Waikiki Beach Resort and Spa, please contact the resort by phone at (808) 923-1234 or visit the Hyatt Regency Waikiki website.