Every summer, throngs of tourists from Germany and Great Britain descend to splay their pallid bodies on the glorious beaches that ring this island off the coast of Spain. They soak up the sun, swim and sail in the Mediterranean, swarm Mallorca's shops and restaurants, drink her wine, consume her olive oil, and snore in her hotels. By September, they're gone until summer rolls around again. Prices drop, everything is less crowded, and that's what makes the cooler seasons the very best time to visit.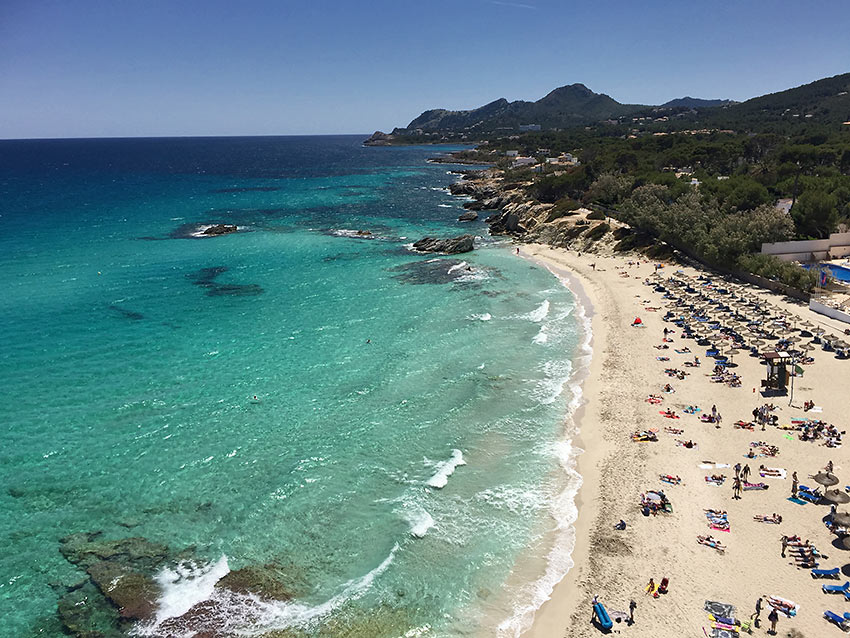 Since US travelers have ample domestic beaches to bake upon in summer, Mallorca has other charms to explore in the off-seasons. Spring and fall are glorious, with mild, sunny days (although some rain may fall). Consider a few of the reasons to sample Mallorca after the sunburnt hordes disperse:
Outstanding Island Hotels
You may not intend to spend a lot of time in your room, yet across the island, Mallorca boasts several hotels that are worthy destinations themselves.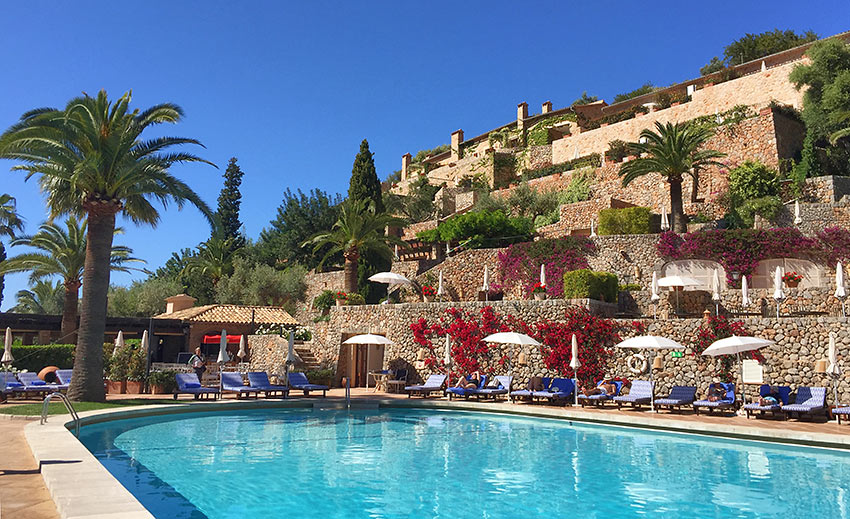 Still need to commune with a sandy shore? At Iberostar Grand Portals Nous, the beach is small but adjacent to a sheltered cove for easy swimming. Lounge chairs and palapas are provided.
Som Dona is a new, reasonably priced hotel on the Manacor coast, and it is limited exclusively to female guests.
On the Water
Although it may be too cold to swim off-season, there are still ample opportunities to sail. Port Calanova not only has a sailing school, rental boats and sports equipment, it also features a restaurant and 21 guest rooms that overlook the water.
From there, one popular destination is upscale Port Adriano, which has restaurants and a small shopping mall beside the marina designed by Phillippe Starck.
Scrumptious Seafood
Although Spain is paradise for pork lovers, Mallorca also delights those who love freshly caught seafood. Red prawns are a specialty as are squid and octopus. Tapas tempt taste buds with creative combinations of ingredients and flavors.
Many restaurants specialize in the dish most associated with Spain, paella. One place to dine on it with a view is Ca'n Josep overlooking the port of Pollença. The owner also makes his own vermouth and limoncello, so ask for a sample.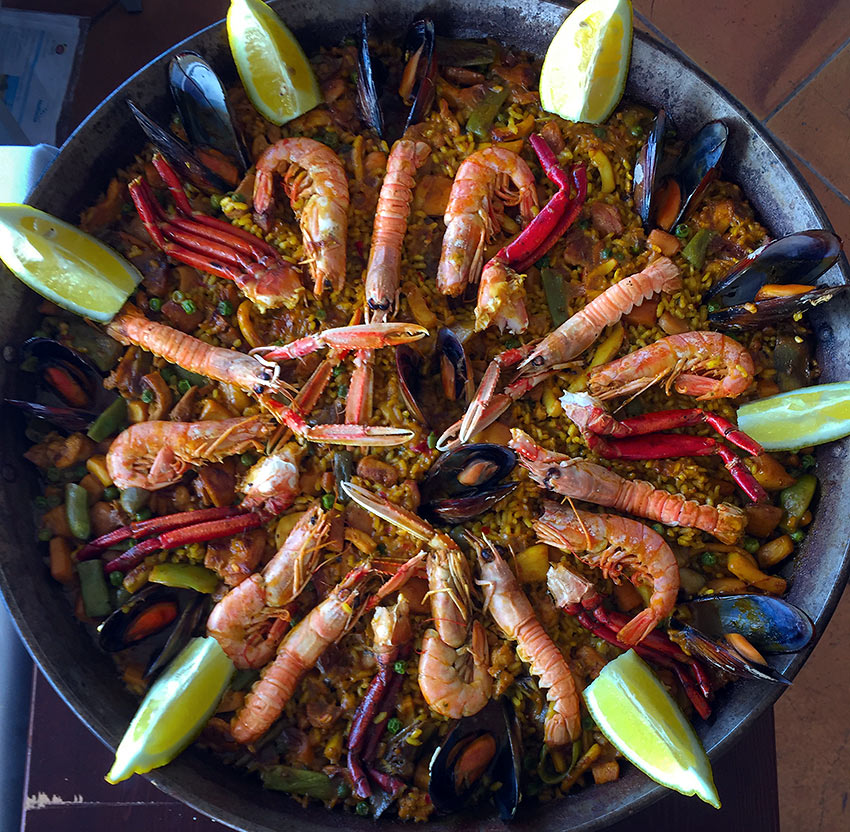 Get even closer to the earth's bounty by visiting producers such as Aubocassa, where olive oil is extruded rather than pressed, and the Son Sureda Ric vineyard, which holds wine tours and tastings on Sundays.
Island Treasures
Pollença's Teixits Vicens is a family-run textile factory that weaves and dyes 70% cotton and 30% linen into ikat cloth and then fashions it into distinctive garments, accessories, and home goods for sale in its airy, light-filled store.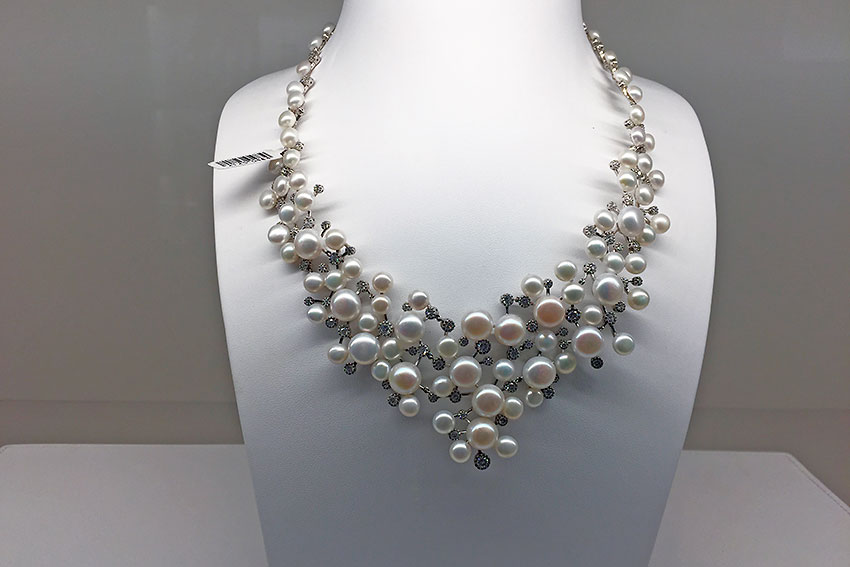 For many shoppers, the name Mallorca is synonymous with pearls. Man-made yet lustrous and desirable, Majorica pearls have been crafted on the island for more than a century. They're created by coating a glass ball with layers of lacquer and are available in a variety of sizes, settings, and colors, from bright white to fashionable gray to dramatic black.
Art & Artists
Mallorca's mountains, sea, and sunsets offer inspiration to the painter and photographer. Three major ones settled here: Original hippie nomads Yannick Vu and Ben Jakober (pictured) established their eponymous Foundation in Sa Bassa Blanca Museum at the end of a long and winding lane in Alcudia surrounded by well cultivated nature. Having lived and worked together for decades, they co-sign the works created.
May, when the Rose Garden is in bloom, is an ideal time to visit. The couple's oversized animal representations punctuate the Sculpture Park. Other works are displayed in the Moorish-style structure the couple built in the 1970s. And their intriguing collection of paintings of royal children by Old World Masters is exhibited in an underground gallery.
Joan Miró's architect-designed workshop in Palma, the Pilar and Joan Miró Foundation, reveals an environment custom-tailored to the artist's creative needs and aesthetic. The Surrealist's tools, inspirations, works in progress, and completed paintings are on display.
Sporting Life
Rafael Nadal, at age 33, is one of the tennis world's winningest champions. The Spanish player still has many years ahead to add to his copious collection of silver trophies housed at the Rafa Nadal Academy in Manacor.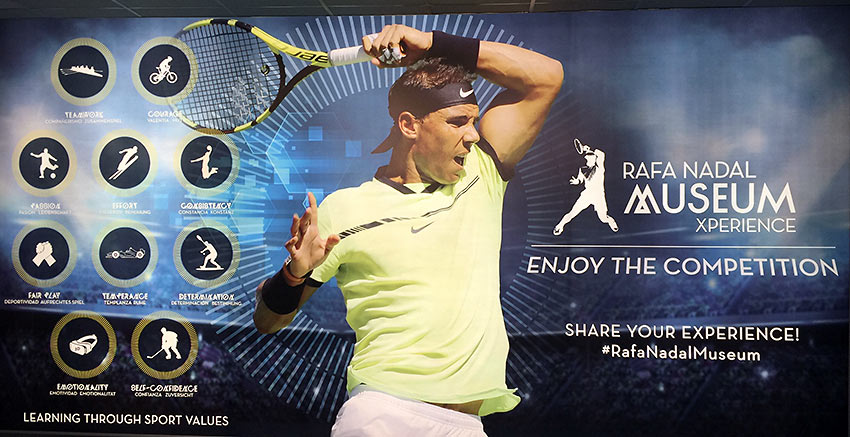 Visitors enter his Museum Experience through a tunnel that flashes a light-and-sound show. Arriving in the basement space, they're welcomed by a Nadal talking hologram that invites them to participate in the room's competitive digital games. There's also an array of sports gear, loving cups, and tributes to other outstanding athletes. We admired the display of ungently used tennis racquets by other greats; strings on one of Ivan Lendl's look as if they had been clawed by a wild animal, revealing that player's force and fury.
The adjacent sports complex, where kids and adults come to play and improve their game, contains 26 tennis courts with different surfaces, a fitness center, spa, café, and overnight accommodations.
Across the island, cycle tourism is popular, and we spotted groups of spandexed men and women of all ages channeling their inner Tour de France competitor.
Those who prefer a leisurely sport can choose from 22 golf courses on the island. Alcanada, designed by Robert Trent Jones, Jr., is the most picturesque one, overlooking the Mediterranean. Non-players can take in the view from its restaurant terrace and relax with a drink and a snack. Do choose your table carefully though; cigar smokers are out in force.
Inland or by the sea, Mallorca exposes visitors to a sunny side of Spain. So once you've marveled at the treasures of world-class Barcelona and Madrid, treat yourself to time on this charmed island.