Do you know what a NARROW BOAT is?  You might well wonder why I pose such a question – I mean it should be obvious: a boat that's very slim and trim. Well, you're almost right. A Narrowboat (notice NO hyphen) epitomizes the often weird and many wonderful ways of tourism in Great Britain.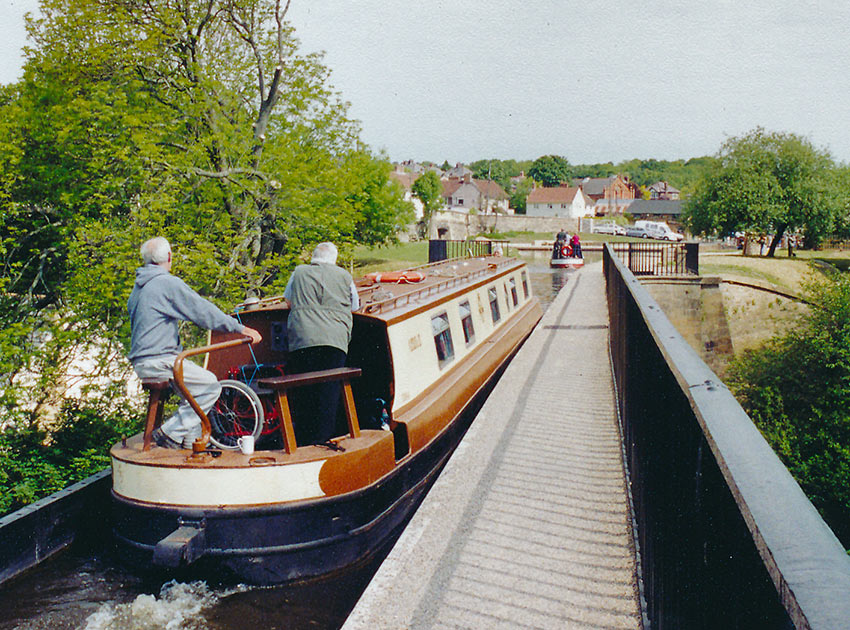 Brits call them Narrowboats, as it IS one word, and depending on their size and length, they can hold from 2 to 10 people.  Research indicates there are over 38,000 Narrowboats in the UK, and they're a wonderful leisurely way to see the 3,000 (yes, THREE THOUSAND!) miles of handsomely historic waterways that, Britain being Britain, envelops you in over 200 years of (mostly!) fascinating local and national history. To slightly alter a well-known cliché, the sights are a joy for fresh eyes!
Although a large percentage of Narrowboats are permanent homes for many people, there are still lots of places they can be rented, hired, or enjoyed as a special trip. Prices and itineraries online: Type in "Narrowboats in England." Maximum length is 72 feet (2.13m) and to see WHY they're called NARROWboats, go online and check out the multitude of nifty photos.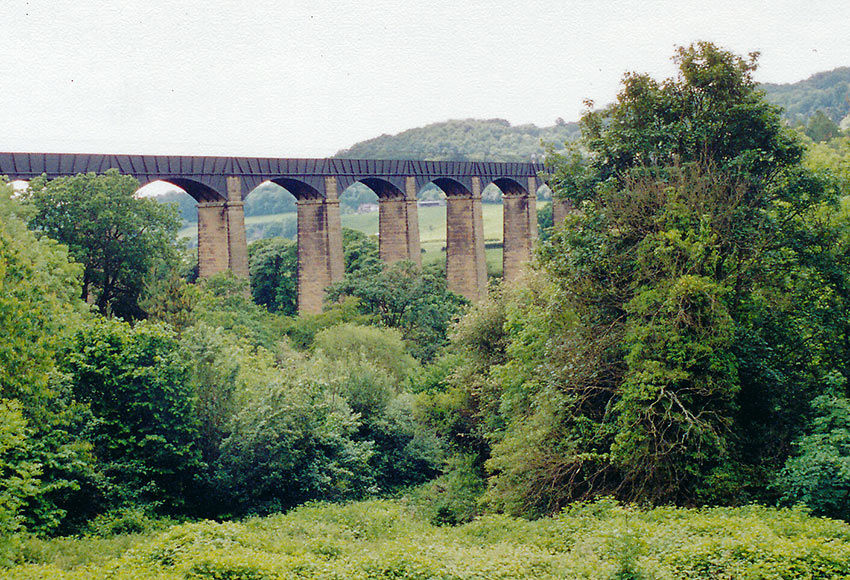 My first sighting of these gaily colored boats was on a trip to Great Britain. I was having  "A Ploughman's Lunch" (usually bread, cheese, and fresh, absolutely deeeeeelicious (!) ham, green salad, hard boiled eggs and an apple …. Plus a superb only in the UK pickled onion… aaaah, I can taste and sense the mouthwatering aroma right now), and it was in one of those classic riverside pubs.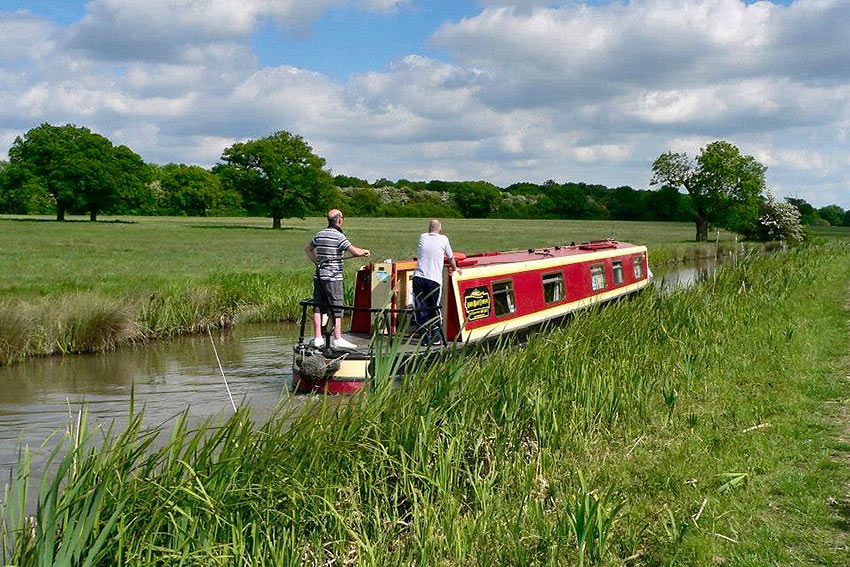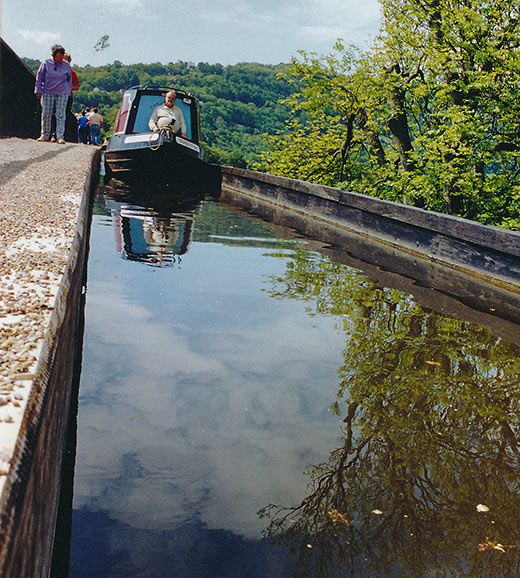 Off to my left there was a long, narrow (!) bridge that spanned a gorgeous, lushly green valley below. What totally stunned me, and made me wonder if what I saw was REAL or a dream, was that the bridge was not (as I expected) for a roadway or railway, but a water canal! Adding to my joy and "visual senses," was that coming towards us on the bridge waterway, was a slim, trim highly imaginative, full of character, multicolored Narrowboat.
I've always loved "chatting up the locals" wherever I go, and near my lunch table was a middle aged couple who looked as if they'd stepped out of a British Tourist office poster advertising Britain and her people. The woman smiled at me, noticing the obvious surprise of seeing what was now very near to us. "Yes," she said in a marvelous – but a somewhat hard to understand local brogue, "they ARE lovely aren't they… you can rent them, and some offer you the chance to step off the Narrowboat and stay overnight in one of the many waterside cottages."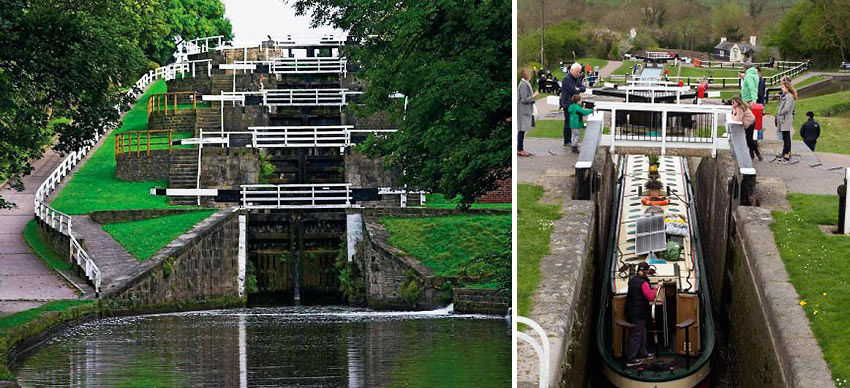 To get an even better "feel" for  Narrowboats, check out the Huddersfield Narrow Canal. At 3 miles in length, it is the deepest canal in Britain, and took 16 years to build and, as you'll see, has some absolutely exquisite local scenery along the canal route.
Talking with some Narrowboat owners, I was intrigued to hear that another joy of Narrowboating, is the number of Locks you'll go up or down through. The UK has 1,569 locks and 53 tunnels that some canals go through, plus 3,112 canal carrying bridges, and even 370 water canal aqueducts.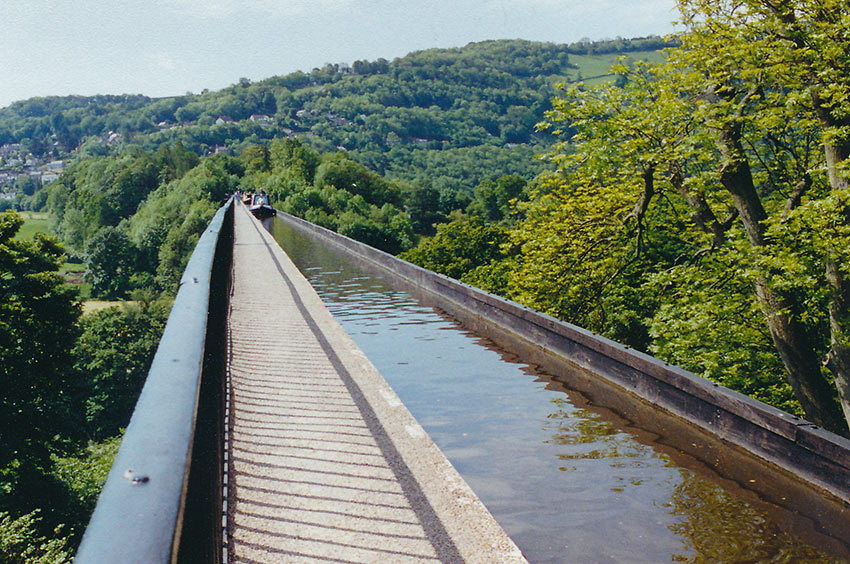 For photo buffs, I urge you to check out – and for sure photograph – the BINGLEY FIVE RISE LOCKS on the Leeds and Liverpool Canal at Bingley. If shot with a wide angle lens, it looks as if the five lock gates are part of some Steeple Chase canal adventure. It's too confusing to describe how they function, as you'll get a much better idea of WHY they're so intriguing, by a personal visit. I'd heartily recommend you go in the summer months.
Don't be narrow minded: experience a trip in a Narrowboat in the UK. Contact JOHN: jdcradio@gmail.com