Flight Deal: $69 on Wow Air to Iceland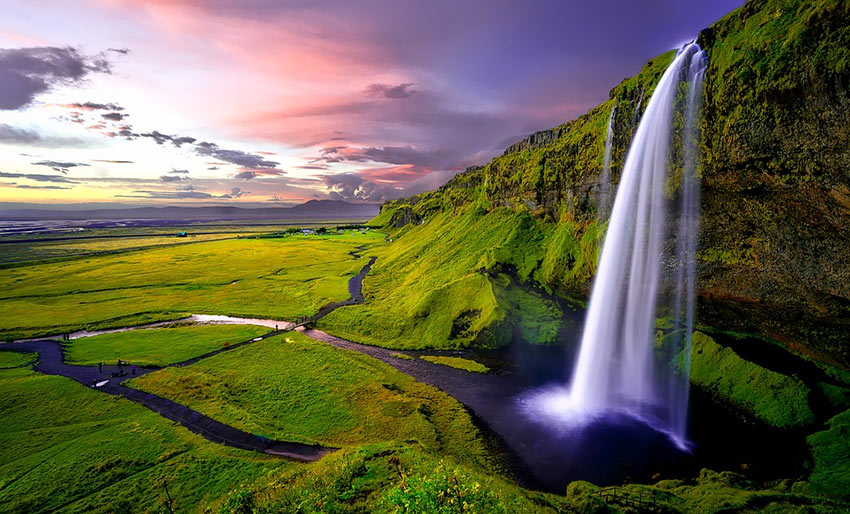 It's been noted in the past that not every $69 flight is worth it. Sometimes, they actually end up more expensive than if you had booked with a more traditional airline. But today, one of the few opportunities to get a real deal is back: Wow Air is offering $69 one-way flights to Iceland. That means round-trip fares as low as $200—nearly 50 percent off the usual cost.
Since the northern lights are most active through April, it's an ideal time to visit Iceland. But there's much more to do beyond the aurora borealis. You could hop on a tour with Hidden Iceland, an independent travel agency that aims to get you to the most famous spots—Jökulsárlón Glacier Lagoon, the Golden Circle—with local guides who know the best routes to avoid the crowds. Or you could take your trip into your own hands on an Icelandic road-trip, stopping at the lava fields, hot springs, and luxury resorts outside of Reykjavik.
Spanning flights between January 19 and April 24, the deal is available for those flying in and out of Baltimore, Pittsburgh, New York City (Newark), Boston, Chicago, and San Francisco. And yes, you'll need to take these fares with a grain of salt if you're not willing to fly according to the airline's rules. If you want to take a carry-on bag, it will cost you $40 each way, a checked bag will cost $50 each way, selecting a seat will cost around $8, and meals are between $10 and $15. If you do the bare minimum—a personal item, a carry-on, and a meal—on the six-hour flight from the east coast (or nine-hour from the west), it'll cost you about $100 in fees, which is still reasonable for the transatlantic flight.
How to book: If the possibility of packing your own food to avoid fees hasn't scared you away, go to Google Flights to see what days Wow Air flies out of your city. When looking at the calendar, the lowest round-trip fares will be highlighted in green, like $220 for New York City or $200 for Chicago. From there you can book directly on Wow, and make the fee-based decisions that work best for your comfort and budget.
2018's Best Frequent Flyer Programs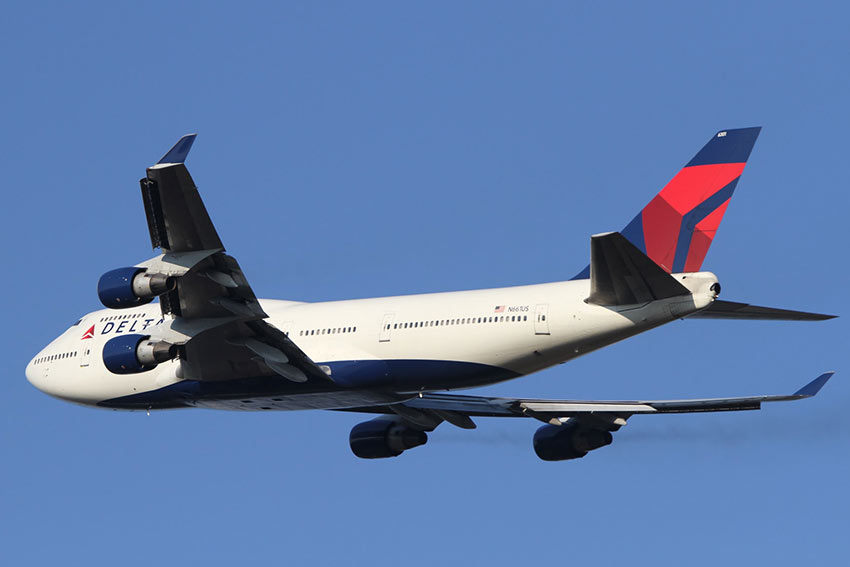 With U.S. airlines expected to carry more than 600 million passengers on domestic flights this year and credit card debt levels exploding, we can expect airfare savings to be increasingly important in the months ahead.
To help travelers make the best decisions for their wallets, the personal-finance website WalletHub today released its report on 2018's Best Frequent Flyer Programs, which ranks the 10 largest domestic airlines based on 23 key metrics, ranging from the value of a point/mile to blackout dates for rewards flights. WalletHub's report also features a custom calculator that allows users to personalize the results based on their own budgets. You can find a few highlights from those results below.
Delta SkyMiles is the best frequent flyer program for the third straight year.
The average airline rewards program gives frequent flyers 12% off their airline spending. And they're all free to join.
Hawaiian Airlines offers the most rewards value to frequent flyers ($19.95 per $100 spent), with Alaska Airlines coming in a close second ($19.87 per $100 spent).
Four of the 10 largest airlines are offering more rewards in 2018 than in 2017, sweetening the pot by an average of 20%.
Delta Air Lines and JetBlue Airways are the only two major airlines whose miles do not expire because of inactivity.
The Frontier Airlines Credit Card and the Lufthansa Credit Card are 2018's best airline credit cards, according to WalletHub's editors.
For the full report, including the custom calculator go here.
Mark Twain's Travel Quotes
New Year's Day – Now is the accepted time to make your regular annual good resolutions.
Next week you can begin paving hell with them as usual.
Yesterday, everybody smoked his last cigar, took his last drink, and swore his last oath.
Today, we are a pious and exemplary community.
Thirty days from now, we shall have cast our reformation to the winds and gone to cutting our ancient shortcomings considerably shorter than ever. We shall also reflect pleasantly upon how we did the same old thing last year about this time. However, go in, community. New Year's is a harmless annual institution, of no particular use to anybody save as a scapegoat for promiscuous drunks, and friendly calls, and humbug resolutions, and we wish you to enjoy it with a looseness suited to the greatness of the occasion.
Make Your New Year Resolutions – Travel-utions
Make 2018 the year you resolve to travel with the World Nomads New Year Travelutions (sorry, we know it's lame)
Courtesy Phil Sylvester, World Nomads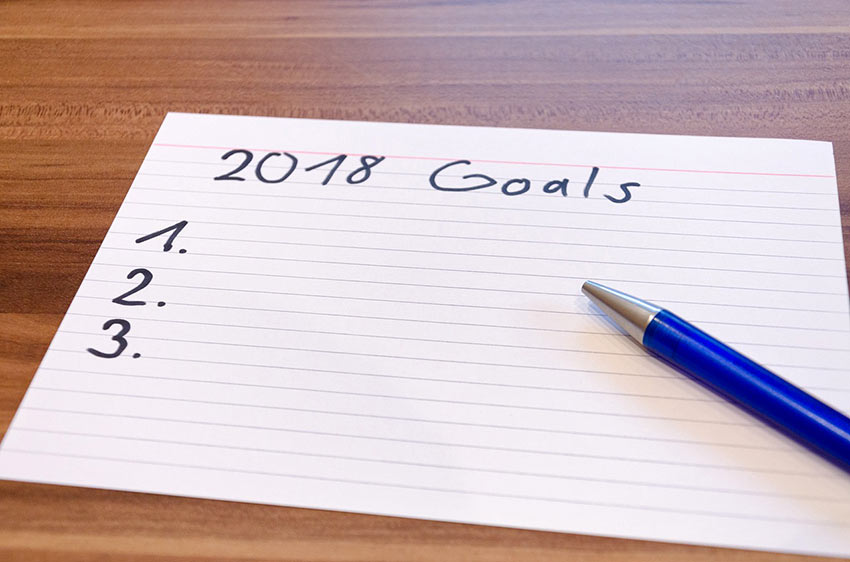 Travel will make your 2018 one to remember if you follow these New Year travel resolutions.
I Resolve to Get In Shape
There's nothing like a big challenge on the horizon – say, a Patagonia trek, or a cycling trip through Vietnam, or even two weeks of wearing mostly a bathing suit – to inspire you to hit the gym or go on some training hikes or rides. As part of your trip preparation, make sure to purchase travel insurance for your journey, because injuries and accidents can happen to even the fittest individual.
I Resolve to Improve My Work/Life Balance
Taking time off to travel doesn't need to interfere with your career. In fact, it can even improve it.
According to a recent survey from the Society for Human Resource Management, nearly 17 percent of American employers now offer sabbaticals (this includes both paid and unpaid). Studies have shown that sabbaticals not only improve employee morale and reduce stress, but they also benefit the company by improving organizational flexibility and allowing aspiring employees to grow and take on more responsibility.
If your employer isn't on board with sabbaticals yet, those stats might help you make the business case for your extended leave. Career coach Tara Russell, founder of Three Month Visa Coaching and Consulting, says it's important to think like your boss and "speak corporate" when negotiating your leave. "Your boss doesn't care that you want to backpack around the world and find yourself – they care that you'll be a far better and more productive employee when you come back."
Point out that strategic rest and renewal is essential for personal creativity. And, says Russell, "be ready to emphasize the experiences you plan to pursue and skill sets you hope to establish and/or strengthen during your time off which would ultimately be useful to your employer when you come home."
Once you've made your case and gotten your employer's green light, start planning with World Nomad's new Insider's Guide to Your Ultimate Gap Year. Not just for college kids, this guide offers over 400 tips and guidelines from seasoned travelers on how to make the most of your big adventure.
I Resolve to Learn a New Skill
Maybe you're determined to become a great cook, or speak fluent Spanish, or learn how to surf in 2018. By taking a course at a destination, you won't just learn the skill, you'll also be immersed in the surrounding culture – the colors and smells of the local market, the street signs in the local language, the conversations going on all around you. Studies have shown that people learn more effectively and retain information better when multiple senses are engaged.
As the Chinese proverb says, "Tell me and I'll forget. Show me and I may remember. Involve me and I'll understand."
I Resolve to Give Back
From places devastated by hurricanes, to communities suffering poverty, to wilderness areas suffering the impacts of climate change, there are many places around the world – or even within your own country – that could use your help. One way to make a difference is to go and spend your tourism dollars to help places like the Caribbean recover.
You can also donate to worthy organizations. Through World Nomads' Footprints program, customers can give micro-donations to projects in destinations they care about.
If you prefer a more hands-on approach, there are many voluntourism opportunities around the globe – but first, make sure the organization is reputable and shares your values, and that the project either matches your skillset or offers training. Check out World Nomads' Insider's Guide to Your Ultimate Gap Year for more tips.
I Resolve to Travel More
This one seems like a no-brainer, but trips don't plan themselves. The only way to make that dream trip happen is to buy the ticket, arrange the time off, and just do it.
Travel Weekly Honors Winners of 2017 Awards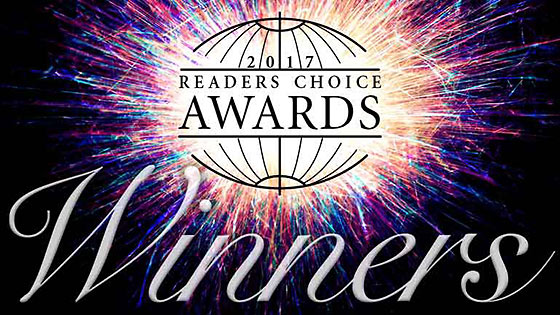 Travel Weekly just unveiled the winners of the 15th annual Readers Choice Awards during a black-tie gala dinner at the Conrad New York. The winners, in 77 categories ranging from hotels to tours to airlines to GDSs to cruise lines, represent the best of the best in travel.
Best in Airlines
Domestic: Delta Air Lines
International: Virgin Atlantic
Business/First Class: Emirates
Global Network: United Airlines
Sales & Service: Delta Air Lines
Overall: Delta Air Lines
Best in Car Rental
Domestic: Hertz
International: Hertz
Best in Hotel Chains
Domestic: Marriott International
Asia: InterContinental Hotels Group
Caribbean: Sandals Resorts
Europe: Hilton
Mexico: Playa Resorts/Hyatt
Hawaii/South Pacific: Marriott International
All-Inclusive: Sandals Resorts
Luxury: Ritz-Carlton Hotels & Resorts
Upscale: Hilton
Mid-Priced: Hampton Inn
Boutique: W Hotels Worldwide
Sales & Service: Marriott International
Overall: Marriott International
Best Resort Worldwide
The Ritz-Carlton, Half Moon Bay
Best in Tour Operators
Domestic Packaged: Delta Vacations
Domestic Escorted: Trafalgar Tours
International: Trafalgar Tours
Adventure: Adventures by Disney
Africa: Abercrombie & Kent
Asia/Pacific: Tauck
Canada: Collette
Caribbean: Apple Vacations
Europe: Globus
Hawaii: Pleasant Holidays
Mexico: Funjet Vacations
Luxury: Abercrombie & Kent
Group, Packaged: GOGO Vacations
Escorted Sales & Service: Globus
Packaged Sales & Service: Travel Impressions
Escorted Overall: Tauck
Packaged Overall: Delta Vacations
Best in Cruise Lines
Domestic: Carnival Cruise Lines
Alaska: Princess Cruises
Caribbean: Royal Caribbean International
Europe: Celebrity Cruises
Hawaii/Pacific: Norwegian Cruise Line
Under 1,000 Berths: Seabourn
Premium: Celebrity Cruises
Luxury: Crystal Cruises
River Cruising: Viking River Cruises
Best World Cruise Itinerary: Holland America Line
Best Family Experience: Norwegian Cruise Line
Best Cuisine: Oceania Cruises
Best Entertainment: Royal Caribbean International
Best Private Island/Destination: Half Moon Cay, Holland America Line
River Cruise Sales & Service: Viking River Cruises
Sales & Service: Royal Caribbean International
Overall: Royal Caribbean International
Best in Cruise Ships
River Cruising: AmaKristina, AmaWaterways
New: Majestic Princess, Princess Cruises
Premium: Celebrity Reflection, Celebrity Cruises
Luxury: Seven Seas Explorer, Regent Seven Seas Cruises
Overall Individual: Harmony of the Seas, Royal Caribbean International
Best in Destinations
Africa: South Africa
Asia/Pacific: Australia
Canada: Vancouver
Caribbean: Aruba
Central/South America: Costa Rica
Europe: Ireland
Hawaii: Maui
Mexico: Riviera Maya
U.S. State: Hawaii
U.S. City: Las Vegas
Best Theme Park
Best Travel Agent Educational Program
Carnival Passport — Carnival Cruise Lines
Best Agent Loyalty Program
Best Rail Vacation
Best GDS
Best Insurance Provider
Allianz Global Assistance
Can You Name The 10 Busiest Airports in the USA
The United States has some of the most popular tourist destinations in the world, so it stands to reason that the country's airports are some of the globe's busiest. In this quick guide, we rank the USA's busiest airports. For quieter and crowd-free travel alternatives, we've also listed nearby airports when available.
Location/Closest City: Atlanta, Georgia
Airport Code: ATL
Hartsfield-Jackson Airport is the busiest passenger airport in the world (Beijing comes in second), with more than 100 million passengers a year, according to a traffic report by Airports Council International. It services the bustling Southern city of Atlanta and is the primary airport for visitors to the Southeast U.S. Plus, it's only a two-hour flight from 80 percent of the US population. More than Many southern regional airlines operate out of Hartsfield-Jackson and Delta Airlines has its hub here. ATL has 151 domestic and 28 international gates.
Location/Closest City: Chicago, Illinois
Airport Code: ORD
O'Hare was the busiest airport in the United States for years until Atlanta's Hartsfield-Jackson took that title away in the late 1990s. O'Hare is a major connecting airport for destinations in the Midwest and is a hub for United Airlines
Guide to O'Hare International Airport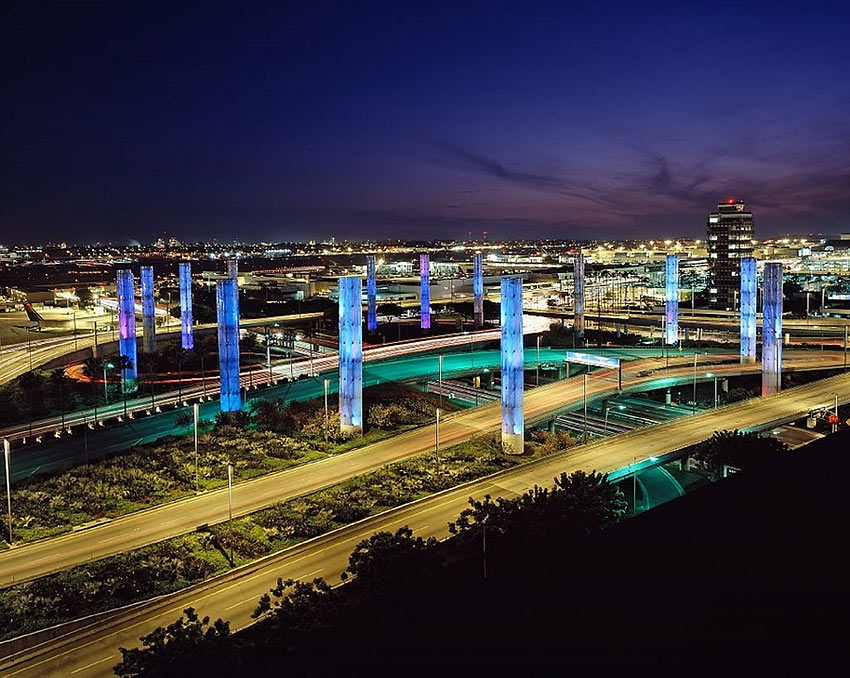 Location/Closest City: Los Angeles, California
Airport Code: LAX
Los Angeles International is undergoing renovations to help handle the influx of visitors from Asia and the Pacific. Visit their site to check out the latest updates, tips for navigating the airport, and more. Besides being the main airport for travelers to Los Angeles, Hollywood, and Southern California, LAX handles many connections to Hawaii and destinations on the West Coast. Check out this Guide to Los Angeles Airports, including LAX and nearby airports in Burbank, Long Beach, Santa Ana, and Ontario.
Location/Closest City: Dallas/Ft. Worth, Texas
Airport Code: DFW
Dallas/Fort Worth International Airport is the busiest airport in the state of Texas. Because of the airport's size, the airport has its own postal code and post office. DFW has also been named one of the nation's most tech-friendly airports. American Airlines has a hub at DFW.
Guide to Dallas/Ft. Worth International Airport
Location/Closest City: New York City
Airport Code: JFK
The main international airport for New York City, JFK sees arrivals and departures from almost every international airline in the world. While a number of domestic flights are handled at JFK, the nearby LaGuardia Airport (near the end of this list) is NYC's main domestic airport. American Airlines and Delta Airlines have a large number of connections through JFK, as does the popular, low-cost airline JetBlue Airways.
Guide to John F. Kennedy International Airport
Location/Closest City: Denver, Colorado
Airport Code: DEN
Denver International Airport is the largest airport by area in the United States (it's twice the size of Manhattan!). Many regional carriers, particularly Frontier Airlines and Southwest Airlines.  Travelers visiting the western states of Colorado, Wyoming, Utah, Idaho, Montana, and New Mexico will likely travel via Denver.
Guide to Denver International Airport
Location/Closest City: San Francisco, California
Airport Code: SFO
With three domestic terminals and one international terminal, San Francisco International Airport is the second largest airport in California and serves as a hub for West Coast travelers to and from Europe and Asia. The hip airline Virgin America has its base of operations at SFO and United has a large hub here. It's won awards for its green design and efforts to reduce waste, water use, and greenhouse gases .
San Francisco Airport Alternatives, including San Jose and Oakland Airports.
Location/Closest City: Las Vegas, Nevada
Airport Code: LAS
Although the glitz of Las Vegas is minutes away, travelers need not leave the McCarran International Airport to gamble, as there are more than 1,000 slot machines available to avid gamblers right inside the terminals. Airlines that serve LAS include low-cost carriers like Southwest and Spirit, as well as United, American, and Delta.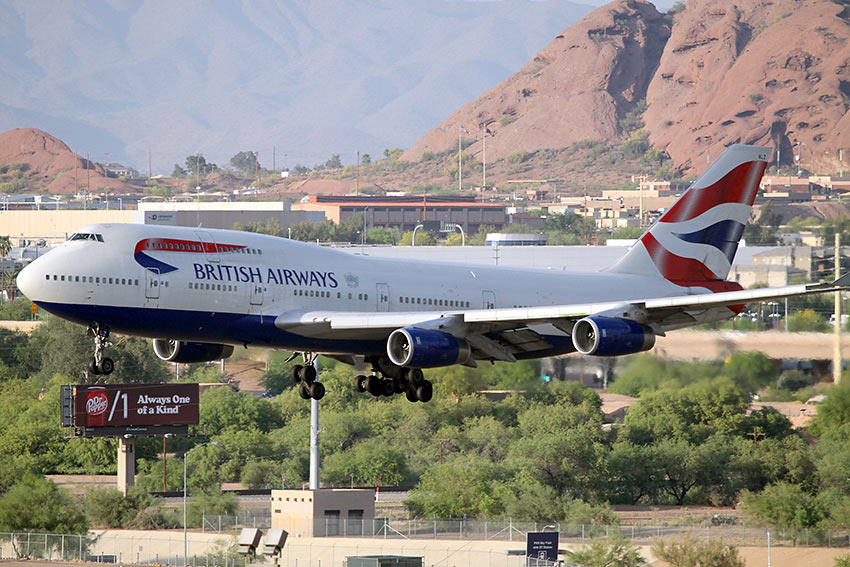 Location/Closest City: Phoenix, Arizona
Airport Code: PHX
Serving Phoenix and points in throughout the Southwest, Phoenix Sky Harbor has 120 gates in three terminals. It's also dubbed "America's Friendliest Airport" for its stellar customer service. The main airlines here are U.S. Airways and Southwest.​
Guide to Phoenix Sky Harbor International Airport
Location/Closest City: Houston, Texas
Airport Code: IAH
United Airlines' largest hub is at George Bush Intercontinental Airport, but it is far from the only carrier that services this busy Texan airport. Alaskan, American and Delta airlines also service the airport. The busiest routes to and from IAH include points in Central and South America.
Caribbean Hot Spots and Travel Trends for 2018
Courtesy Gay Nagle Myers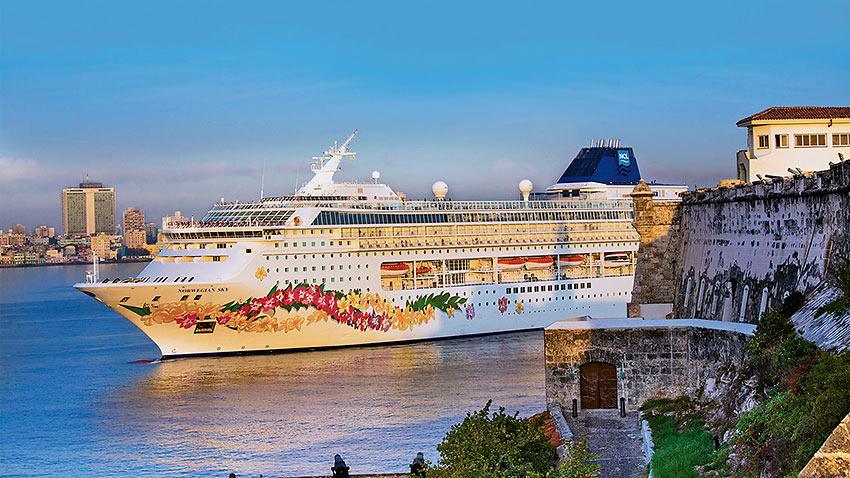 Who is going where this winter? And which destinations are trending? Steve Lassman, vice president of villa product and agency relations for Villas of Distinction, ticked off 2018's five most sought after villa-vacation destinations, two of which — Turks and Caicos and Jamaica — are in the Caribbean.
"Villa bookings to the Turks and Caicos are growing rapidly, as guests are looking for islands with wonderful white sand beaches, staffed villas and award-winning restaurants, and the Turks and Caicos checks off all these boxes," Lassman said. With growing air service from the U.S. and Canada, "it's easier than ever to get there," he said.
He said that a villa vacation in Jamaica, meanwhile, "continues to provide the best value of any Caribbean villa experience. Staff, including a chef, butler, housekeeper and laundress are included in the cost of most Jamaica villas, making each villa personalized vacation with a staff to cater to everyone's need."
Another big draw for Jamaica is the variety of activities available, from snorkeling and scuba to hiking, ziplining and viewing Jamaica's 27 native species at the Rocklands Feeding Station wildlife attraction.
In its 2018 Luxe Report, Virtuoso advisers offered insights into 2018's biggest destinations and what to expect in travel for the year ahead.
Virtuoso's research showed that unspoiled natural beauty continues to motivate travelers, who also want to explore new destinations, push beyond their comfort zone and challenge themselves to try something unexpected, like swimming with mantas, shark dives, ziplining, ballooning or hiking.
All those activities can be found and experienced in the Caribbean, yet Cuba was the only Caribbean destination to appear on any of Virtuoso's lists of top global, millennial, family, emerging, adventure and honeymoon destinations.
Cuba fell into one of Virtuoso's top five emerging destinations, and the country's visitor numbers this year are evidence of its growing global popularity, including U.S. travelers. The island was expected to top 4.7 million visitors by year's end, up from four million last year.
I spoke with Ellen Carpenter, editor in chief of Ink Publishing, a travel media company producing numerous consumer travel publications, including several airline inflight magazines.
"Although some of the Caribbean islands experienced one of the worst hurricane seasons in recent years, many believe that the region will maintain its strong position in the vacation industry as islands recover and reopen, which several already have," Carpenter said.
"There are plenty of islands that endured minimal damage and are expecting a big year ahead," she added. "We are putting that message in many of our stories that appear in our publications."
She cited Puerto Rico as an example of one of the hardest hit islands, "but that doesn't mean one shouldn't go. Voluntourism is picking up steam as an important trend in travel, and we find that this type of travel experience is really appealing to millennials. There are many opportunities to help out and contribute on the islands still rebuilding and recovering."
As far as trending destinations, the Bahamas, specifically Baha Mar in Nassau, has generated reader interest and comment in recent months, according to Carpenter. Also on her readers' radars is St. Kitts and the Turks and Caicos.
Trending for Carpenter's readers who are Caribbean travelers are cross-generational trips involving grandparents and grandkids, large family gatherings and travelers seeking wellness information.
"The issue of sleep is a big trend now: how to get enough sleep, what products assure a good night's sleep, techniques to encourage sleep," she said, citing the Six Senses Spa Punta Cana at Puntacana Resort & Club in the Dominican Republic as an authority in the sleep movement, with treatments designed to encourage good sleep habits.
Carpenter credited social media as driving a lot of travel decisions, especially to the Caribbean. "Most of the region is easy to get to from many U.S. gateways," she said. "People post their photos, others see them and it creates interest in the destination and the desire to visit. The region has a variety of accommodations at all price levels, and for the luxury travelers the choices are enormous."
12 Ways to Have a Luxury Vacation for Less
Choose Emerging over Established Destinations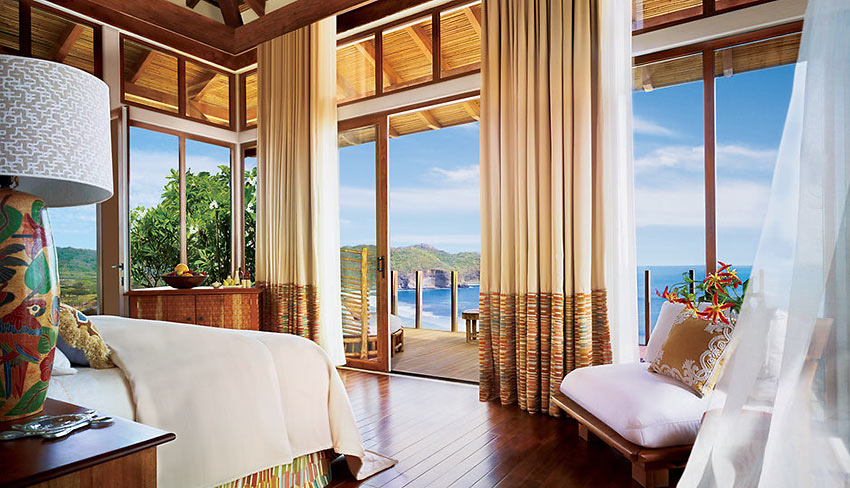 It's very hard to economize in a super-expensive destination. So my advice is: to save money, don't go there.
Think different. Go to a place that delivers a lot of what you love about your fantasy destination, but at real-life tabs. Here are some ideas.
In a Posh Destination, Stay Outside the Tourist Center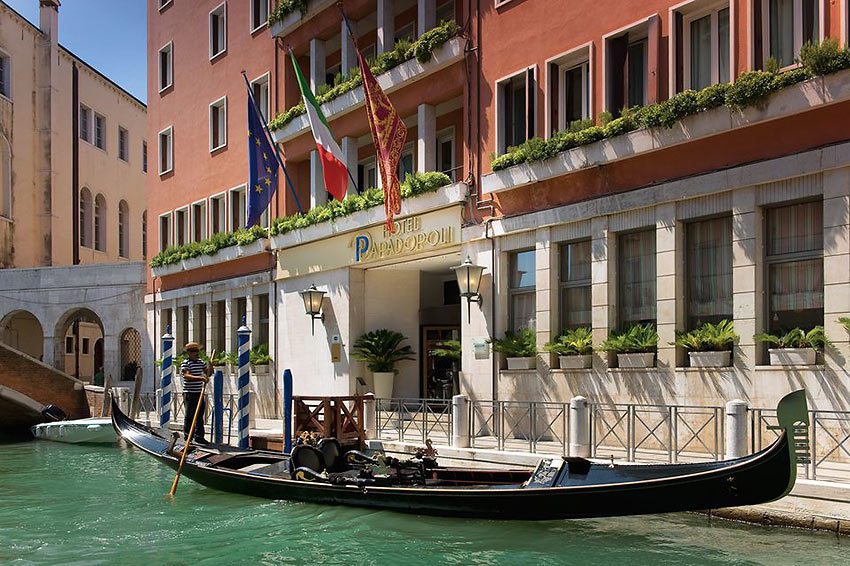 OK, so you have your heart set on a Big Apple visit. Here, even a four-star hotel will cost several hundred dollars a night.
But in myriad vacation magnets like NYC, good hotels have proliferated outside the tourism hubs. If you're willing to spend a few minutes on a subway or bus, you can save a bundle on your hotel bills.
You won't be staying in a deluxe legend like The Pierre New York, but you might find a perfectly cute, cool design hotel. Some examples:
• In New York, Z NYC Hotel is located in Long Island City, a newly gentrified neighborhood that is one subway stop from midtown, and the hotel offers a free shuttle service. Rooms are slick Art Deco black-and-white, all with Manhattan skyline views.
• San Francisco: Oakland is attracting travelers who can't deal with SFO hotel rates. Waterfront Hotel on Jack London Square delivers mesmerizing bay views, and there's a shuttle to the BART station.
• Venice the wallet menace: Piazza San Marco (St. Mark's Square) is the… MORE high-ticket tourism and hotel hub of Venice. If you stay a half-hour stroll away in the authentic and residential Santa Croce district, you'll save around €200 per night at MGallery Hotel Papadopoli
As Sweet as a Suite Is, Go for a Hotel's Basic Room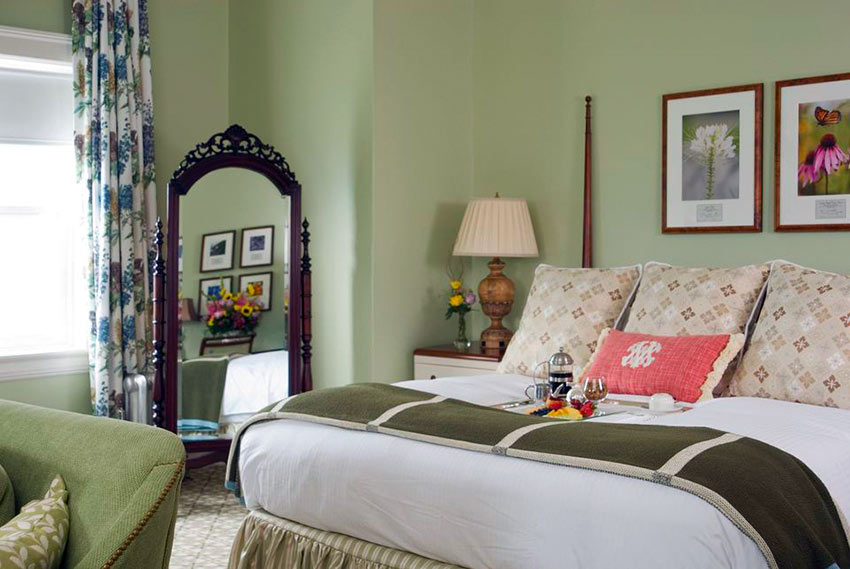 If you're planning a luxury hotel stay mainly to lounge and laze in your cushy room, then it won't really work for you to skimp on your room category.
But if you're planning to spend most of your vacation time outside your room, you can save big with a "run-of-house" basic room. And you'll still get the hotel's five-star service and plush beds.
• Beware: make sure the room isn't a lemon: overlooking an airshaft or the parking lot, beside the elevator, above a noisy lounge.
• And be on the lookout for sneaky ways that hotels cut corners.
Stay in a Four-Star Hotel, But Upgrade to the Club Floor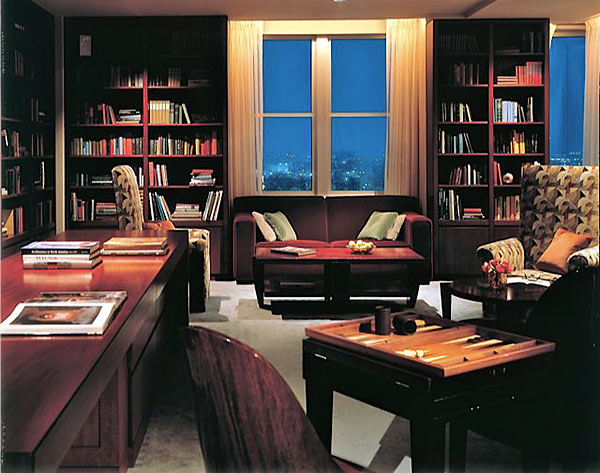 Choosing a hotel that is less than super-luxury is an obvious way to lower your hotel bill.
There's a way to create a five-star experience in a four-star hotel. And that is by staying on the hotel's more upscale club floor.
You may be eligible for a club-floor upgrade if you're a points-accruing frequent guest of the hotel brand. But if you foot it yourself, a club-floor upgrade costs.
You will still be spending less than a luxury hotel room, but the club lounge and its privileges will furnish a five-star experience.
• See what you get with club-floor status, and whether a club-floor upgrade is worth it to you.
Travel Off-Season & Never on Holidays
Popular destinations tend to have high seasons with corresponding prices.
National holidays are always high season.
• You can celebrate holidays at non-holiday rates by leaving the country! I observe the Fourth of July by driving up to the Montreal Jazz Festival. Similarly, American Thanksgiving is just another Thursday in Canada
Family-friendly beach getaways are priciest when families can go: school holidays and breaks.
• You're just not going to get a good deal then in South Florida, the Caribbean, and coastal Mexico
Flying at less popular times has its benefits, too.
• Fares are lower off-holiday and out of season
• If you're using airline mileage, you will find far fewer blackout dates during off-season and non-holiday
Upshot: To save bucks, work around busy dates. Some times to avoid:
• The high-season slam in seasonal destinations: Long Island's The Hamptons in summer, Vail in winter
• Famous events that create top-dollar rates: New Orleans during Mardi Gras or Jazz Fest in…
Go All-Inclusive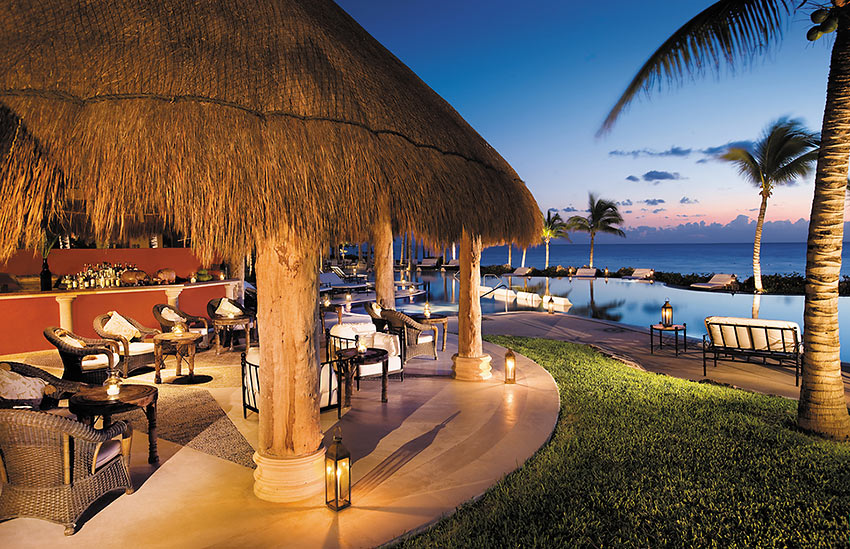 All-inclusive hotels and resorts have been gaining in popularity. In a nutshell, they're easy.
• They include food, drinks, and tips, a significant savings if you tend to splurge on these
• See the pros and cons of all-inclusive plans
Today's all-inclusives are upscale and elegant. May I present as evidence:
• In Cancun, Le Blanc Spa Resort, Live Aqua, and Secrets The Vine
• In Mexico's Riviera Maya: Zoetry Paraiso Bonita
• On Mexico's Pacific Coast: Secrets Vallarta Bay and Grand Velas Riviera Nayarit
• On St. Maarten in the Caribbean: Sonesta Ocean Point and Sonesta Great Bay
• In the Adirondacks: The Point (possibly the world's most deluxe all-inclusive)
All-inclusive trend: Because luxury travelers like all-inclusive pricing, more and more a la carte luxury hotels are now offering all-inclusive options as well.
• Mexico's dazzling new design hotel offers an AI plan. Hola, NIZUC Resort on a semi-private island off Cancun.