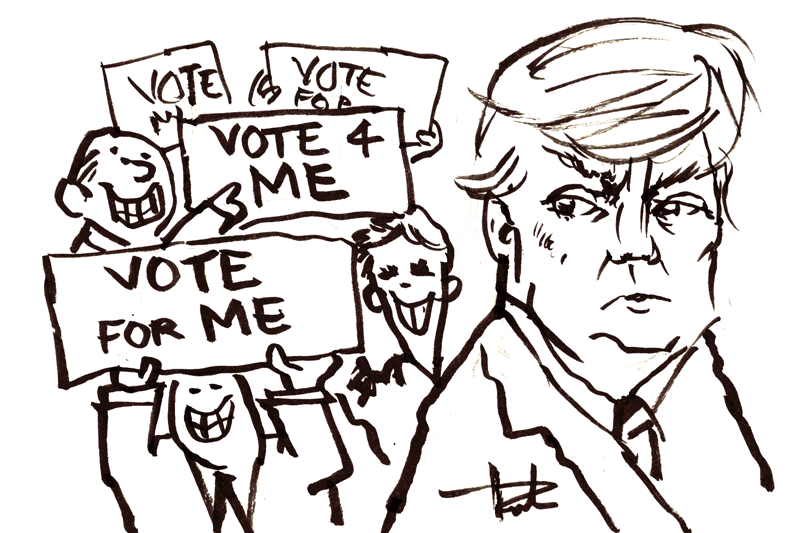 The elections held last week in various states resulted in most races being won by Democrat-aligned candidates.  That was no coincidence.  Many of the television political pundits (but not likely Fox) chalked it up to a response/reaction to Donald Trump as president.  Nowhere did I once hear about the actions (and inactions) of the Republicans in both houses of Congress as a cause.
As off-the-wall, unstable, inconsistent, dangerous, and self-serving as Trump is, let's also give credit where due.  How many Republicans have spoken out about Trump's statements (Charlottesville, the devastation in Puerto Rico, about the four dead soldiers in Niger; the list goes on and on)?  And just how did the Republicans in the House vote on their repeal and replace of "Obamacare" bill?  Has that become law?
Seems that Americans are (finally) waking up to how little most Republicans care about them, care about standing up for what our country is and should be, what is right, how to get the job done.  Those Republican candidates that aligned with Trump in the recent elections fell and most of those who continue to do so will join them.  Trump is poison.
No doubt that the Democratic Party itself has plenty of issues, from its bias towards Hillary Clinton over Bernie Sanders in last year's race, to its outdated lack of vision.  The Democratic Party is not united but is still (and will) win the race over the much fractured (and continuing to crumble) Republican Party (those who make it up as its leadership, particularly in elected office).
I have said for many years now (and now it seems even worse now) that "The Republican Party is the Party of No! and Not Know."  Most of its leaders refuse to consider working with the Democrats, refuse to even consider their ideas (No!).  And where that tapers off is their keen inability to have real answers to solve, or at least improve on, issues here at home, e.g. "Obamacare," as the largest and most recent example of what their constituents need and want, how to make life better for the 99% (Not Know).
Let's give credit where it is also due.  It was the Republicans in the Senate who confirmed Neil Gorsuch, a highly biased to-the-right nominee, who will, in fact, hurt this nation on many future decisions.  It was the Republicans who confirmed the likes of now former Secretary of Health and Human Services, Tom Price ("Hey, so what that I spent a lot of US tax dollars to fly around?"); and Attorney General Jeff Sessions ("Gee, I think I am in deeper trouble with the Special Counsel and the Senate for my moving target answers to my testimony under oath"); and Administrator of the EPA, Scott Pruitt ("How many times have I lied under oath, and how biased am I towards the energy industries?  You say that I am a shill?  Why, yes I am!"); and Secretary of Energy, Rick Perry ("Here's a little economics lesson: supply and demand. You put the supply out there and the demand will follow," and "From time to time there are going to be things that occur that are acts of God that cannot be prevented.")  Perry may be a pretty boy and managed to run Texas for 14 years, but that won't cut it in D.C.; and Secretary of Education, Betsy DeVos ("I am so unqualified for this job, maybe I got this appointment as a political favor payback,  and oh, I am here to destroy public education"); and Secretary of Commerce, Wilbur Ross ("Did I fabricate my net worth by a mere $2B?"); and Secretary of the Treasury, Steve Mnuchin ("Hey, I'm just another Goldman Sachs sack of sh_t who covers for Trump"); and Secretary of Housing and Urban Development, Ben Carson ("I am not qualified for this job").*  But enough on these capable and qualified individuals that head our federal government.
A major role of Congress is to write legislation to protect and improve the lives of its citizens.  Just what have the Republicans accomplished in that role so far in 2017?  But hey, the year is not out and they are hard at work at the tax cut, or tax reform, whatever it is.  So maybe I (we) should give them a bit more time, right?  My bet (and hope): they don't pass a bill as they will not be able to assemble enough votes.  When a group, a party, can't agree on much of anything they are ineffective and unable to lead.  To use football as the analogy, you have to have a quarterback to run and lead the team down the field to score.  And you have to have a majority of players to agree to follow the plays to do so.
That is why I am going to make a bold prediction here and now that the Democrats are going to retake the House of Representatives in 2018.  Then Trump will have to deal with a body that actually says "Yes! and Knows."
*Some of the quotes are direct, some are my creation (but none are far off the mark).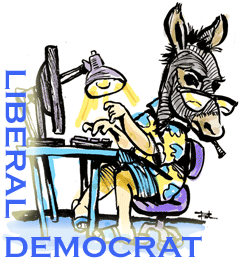 Tedward Onward