Pearl Harbor Historic Sites Announce 'Free Pass Days' in Celebration of Armed Forces Birthdays
Free Admission Offered to Active-Duty Military Members, Retirees and Dependents
Pearl Harbor Historic Sites will commemorate the official birthdays of each branch of the U.S. military by offering "free pass days" to active-duty, retired members and their dependents.
The Battleship Missouri Memorial, Pearl Harbor Aviation Museum and USS Bowfin Submarine Museum and Park will all offer free admission to the service members of each respective military branch on the free pass days listed below. A valid military I.D. must be presented at the Ticket and Information Booth at the Pearl Harbor Visitor Center or onsite at each of the Historic Sites.
About the Pearl Harbor Historic Sites
Welcoming approximately 1.7 million visitors each year, the Pearl Harbor attractions include several independent historic sites – some under the purview of the U.S. National Park Service and others operated by private, nonprofit organizations. Together, and in partnership with Joint Base Pearl Harbor-Hickam, they carry forth the legacies of some of our nation's most treasured icons. Although Pearl Harbor is one historic destination, there are four distinct sites to visit, each with its own story to tell. Each attraction is as compelling as the next and none that the visitor would want to miss. For more information, visit www.PearlHarborHistoricSites.org.
Battleship Missouri Memorial
Since opening in January 1999, the Battleship Missouri Memorial has attracted more than 8.5-million visitors from around the world with a fascinating tour experience showcasing the USS Missouri's unique place in history. Located a mere ship's length from the USS Arizona Memorial, the Mighty Mo completes a historical visitor experience that begins with the "day of infamy" and sinking of the USS Arizona in Pearl Harbor on December 7, 1941 and ends with Japan's formal surrender aboard the USS Missouri in Tokyo Bay on September 2, 1945.
The USS Missouri had an astounding career over five decades and three wars – World War II, the Korean War, and Desert Storm – after which it was decommissioned and donated to the USS Missouri Memorial Association, Inc., a 501(c)(3) non-profit organization. The Association operates the Battleship Missouri Memorial as a historic attraction and oversees her care and preservation with the support of visitors, memberships, grants, and donations.
The Battleship Missouri Memorial is open daily from 8:00 a.m. to 4:00 p.m. General admission, which includes choice of an optional tour, is $29 per adult and $13 per child (4-12). Military, kama'āina (local resident) and school group pricing is available. For information or reservations, call (toll-free) 1-877-644-4896 or visit USSMissouri.org.

Pearl Harbor Aviation Museum
Pearl Harbor Aviation Museum, opened 10 years ago, is a private, non-profit organization which occupies the WWII hangars and control tower on Ford Island that still bear the scars as our nation's first aviation battlefield. Giving visitors a front-row seat to the Pacific Theater and presenting 50 aircraft and their stories, the museum was named "one of the Top Ten Aviation Attractions" by TripAdvisor®. Pacific Aviation Museum Pearl Harbor is open daily from 8 a.m. to 5 p.m. General admission is $25 per adult and $15 per child 4-12; 3 and under, free. Military, kama'āina (local resident), school group and special events pricing are on the website. For more information, call (808) 441-1000 or visit PacificAviationMuseum.org. Tickets and a free flight simulator coupon are available online.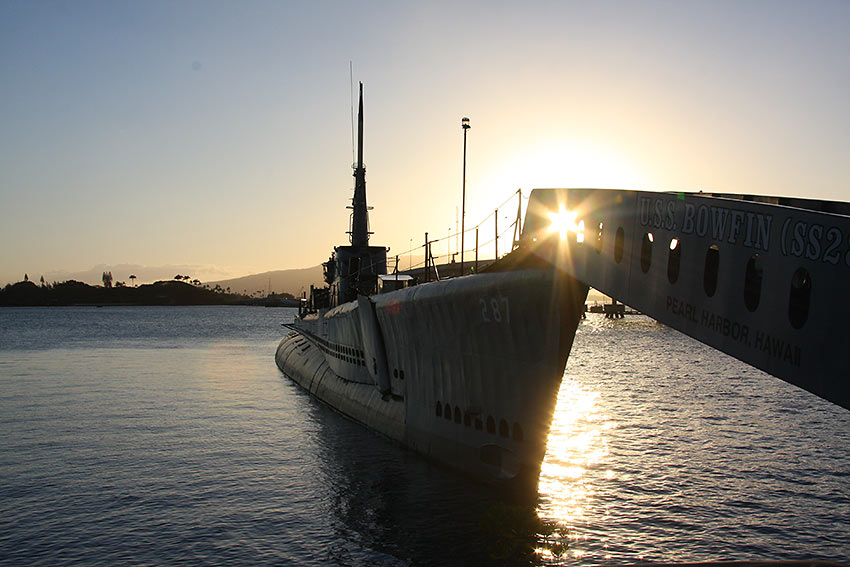 USS Bowfin Submarine Museum and Park
Adjacent to the Pearl Harbor Visitors Center, the USS Bowfin Submarine Museum and Park, operated as a private, non-profit organization, is dedicated to the sacrifice of more than 3,500 submarine personnel lost in World War II. This gallant band of brothers, compromising less than 2 percent of the U.S. Navy, sank more than 5.5 million tons of enemy ships, while sustaining losses of 52 submarines that remain on Eternal Patrol. The USS Bowfin Submarine Museum and Park is open daily from 7 a.m. to 4:30 p.m. Combined general admission to the submarine and museum is $12 per adult and $5 per child 4-12. Military, kama'āina (local resident) and school group pricing is available. For more information, call (808) 423-1341 or visit Bowfin.org.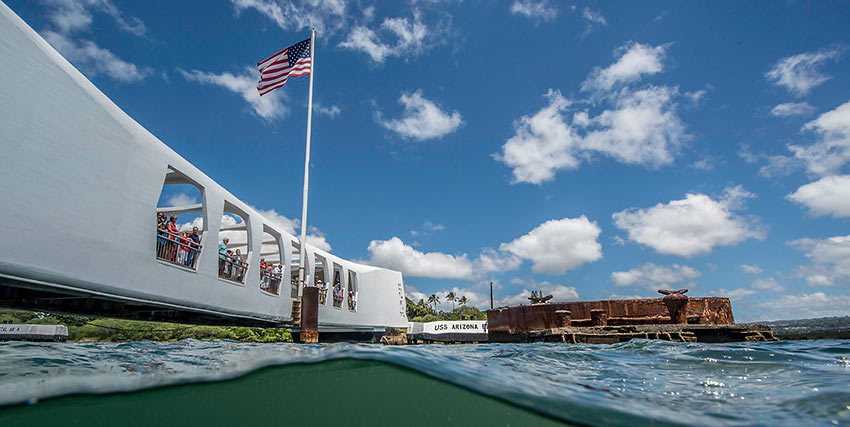 Pearl Harbor National Memorial
The Pearl Harbor National Memorial, part of the National Park Service, is comprised of the USS Arizona, USS Oklahoma, and USS Utah Memorials, in addition to six Chief Petty Officer bungalows, three mooring quays, and the Pearl Harbor Visitor Center. These memorials commemorate and honor the thousands of service members and civilians who lost their lives during the Japanese attack on the island of Oahu on December 7, 1941.
The Pearl Harbor Visitor Center is open seven days a week, from 7:00 am to 5:00 pm. Admission and parking are free. USS Arizona Memorial programs are also free and run every 15 minutes, from 7:30 am to 3:00 pm. Over 1,300 free program tickets are handed out daily on a first come, first served basis and visitors can also reserve.
Ignorant Yankees: Two Fifths Of Americans Do Not Know The Official Language Of Brazil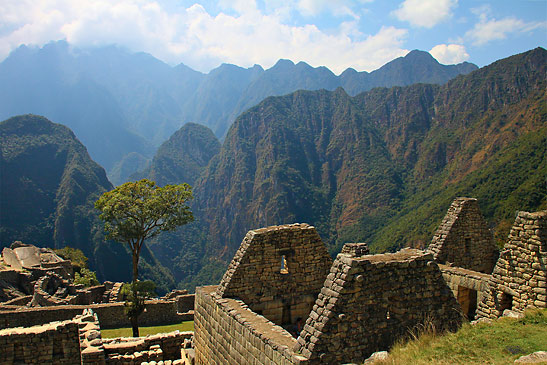 New research has revealed that 42% of Americans do not know the official language of Brazil, with Spanish and Brazilian thought to be the most common alternatives. Nearly one in five are also unaware that French is spoken in Canada, and one in ten think Australian is a language.
More than half of Americans do not think Tajikistan, Suriname and North Macedonia are real countries, and three in 10 couldn't identify the location of Machu Picchu.
The study was undertaken by the team behind flight-comparison site www.us.jetcost.com, in which more than 4,500 people over the age of 18 were polled.
Just 26% of all respondents revealed that they had ever been on vacation outside of the US, whilst 28% of these said they had done so in the past year. Of these, only 38% said they had been on holiday outside of the Americas.
All respondents were then given a list of countries and asked which language was spoken in each of them. It was found that whilst 58% of Americans knew Portuguese is the official language of Brazil, 29% thought that it was Spanish, and a further 9% thought 'Brazilian' was a language. Conversely, 16% thought that Portuguese was the official language of Argentina.
It was also uncovered that as many as one in five Americans (19%) were unaware that French is spoken in areas of Canada, and 86% did not identify French as one of the languages spoken in Switzerland.
More than a quarter of Americans (26%) did not know that English was spoken in South Africa, and one in ten (10%) thought that Australian was a language. A further 4% of respondents identified 'European' as being a language.
Next, participants were given an extensive list of countries, both fake and real, and asked to identify which were made up, and which were not. The nations most commonly mistaken for fake were found to be:
Tajikistan – 68% (identified this country as fake)
Suriname – 62%
North Macedonia – 59%
Luxembourg – 48%
Gabon – 47%
Quizzed on their knowledge of famous landmarks, almost one third of respondents (29%) did not know that Machu Picchu was in Peru, with Ecuador selected second (14%) followed by Brazil (7%).
Commenting on the findings of the study, a spokesperson from www.us.jetcost.com, said:
"Given that the majority of Americans don't have a passport, and even less have travelled abroad, the findings of this study can be somewhat justified. The fact that Portuguese is spoken in Brazil and French in Switzerland is admittedly confusing, but it should be common knowledge that areas of Canada speak French, what with them being next door."
A Letter to British Airlines
Dear British Airlines
My wife and I recently returned from a 13-hour flight from Stockholm, transferring in Heathrow and continuing home to Seattle. Flight B049. I seek clarification of issues that have caused us both a great deal of distress and hope that you can help.
I do have an extreme issue regarding our flight re-assignment.  When we made our reservations several months ago we clearly stated that our need for bulkhead seating was a medical necessity as I am a high-level quadriplegic and am 6'4" long. On a flight of this duration I am at risk of developing pressure sores and need to be able to shift my weight frequently to avoid a complication. In bulkhead seating this is not a problem as I can readily move my body forward to relieve the pressure.
Imagine our horror when checking in at Heathrow and being informed that our seats had been switched because someone was willing to pay an upcharge to secure our prearranged seats. We were informed that nothing could be done since the flight was full and overbooked. This was simply not true as the seat beside us and in front of us were unoccupied. With no alternative, I was tightly wedged into the fourth row aisle seat and completely unable to move my body forward, to the side or otherwise adjust my position. About the 7th hour of our 10 hour flight I began to experience sharp chest pains that did not subside for the remainder of the flight (nor have they abated since after spending all of yesterday at the emergency room with x-rays, ct scans etc.). I may have sustained an attack of pleurisy, something I've never experienced. I thought I was having a cardiac arrest and that you might have had a corpse on your hands.
I also sustained a pressure sore on my posterior that will take some weeks to heal. We are angry, perplexed and confused that we were not informed of our impending reassignment and would have gladly paid the up-charge to maintain the seats we so carefully thought we had secured. We observed the people who had our seats and they were not mothers with children nor did they have any other visible need to be there.
I write travel articles for Travelingboy.com and my personal site bromwikstrom.com and seek to give travelers with disabilities insights and advice on how to make their journeys as safe and as memorable as possible. This has been a memorable journey for us for all the wrong reasons. You may inform me of the fine print in your travel contract that allowed you to change our seating assignment without notification.
I do not fault BA for the hour delay in departing Heathrow nor blame BA for the 2-hour delay in recovering our bags in Seattle. Your staff and crew were excellent hosts and exemplify the fine service we have come to expect from BA.
Regrettably, I will no longer be able to recommend British Air to my readers.
Sincerely yours
Brom Wikstrom