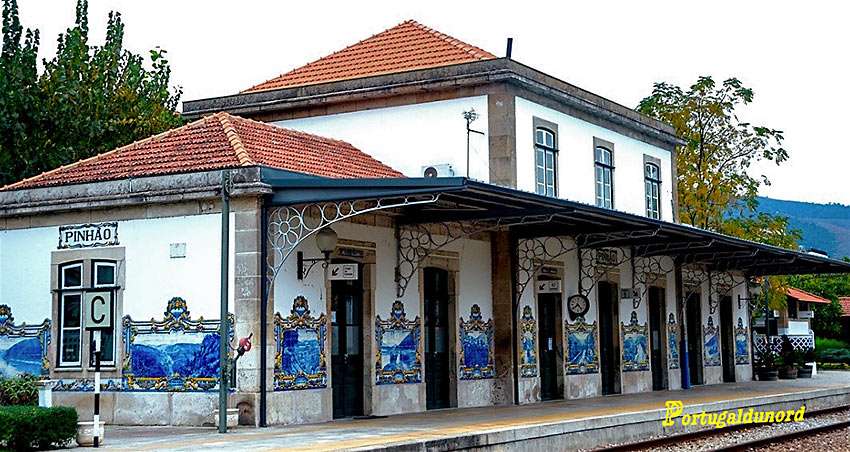 Photo credit: John Clayton
Can you imagine enjoying a foreign destination not only for its scenery and inherent natural beauty, but also for stunning, eye catching "Artworks" that are painted and installed on, so it seems, almost everything you can see? It is one of the many joys of a vacation in Portugal where you'll discover a profusion of Azulejos. What, you might say, are Azulejos?
Azulejo (Portuguese) is a form of ceramic tile work and can be discovered on the interior and exterior of churches, palaces, ordinary houses, schools, and even railways stations. They were not only used as an ornamental art form, but also had a specific functional capacity like temperature control in homes. Azulejos still constitute a major aspect of Portuguese architecture with many Azulejos chronicling the major historical and cultural aspects of Portuguese history.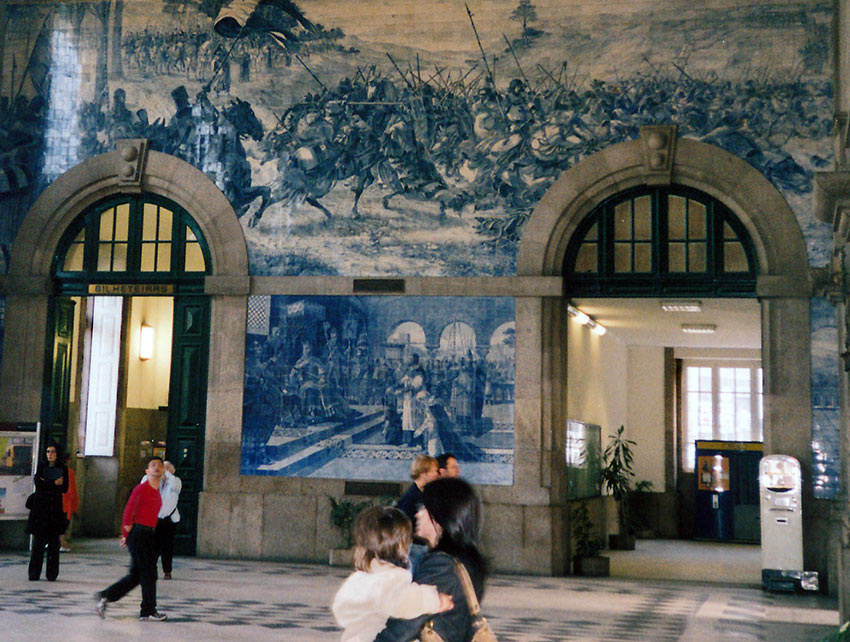 On a travel media press trip to Portugal I was captivated and, indeed mesmerized, by this beauty that seemed to frequently surround us. Sitting outside the main line railroad station in Porto with its peaceful and totally restful environment, I felt more relaxed than I ever thought possible. This was my first visit to this spellbinding country, and it validated (at least to me) why I was so thrilled to accept an invite to this sometimes overlooked European destination. Quite simply, Portugal is a gorgeous country.
One of the many delights of sampling Northern Portugal is seeing the local scenery virtually as it was many, many years ago. As but one example: On one of our "Local bus tours," we came across a classically evocative, almost from a centuries old fable, this wonderful looking lady (see photo) who was show casing her freshly picked grapes, and telling us – in Portuguese! – how special HER port wine was. Sadly, we did not have time to sample any of it!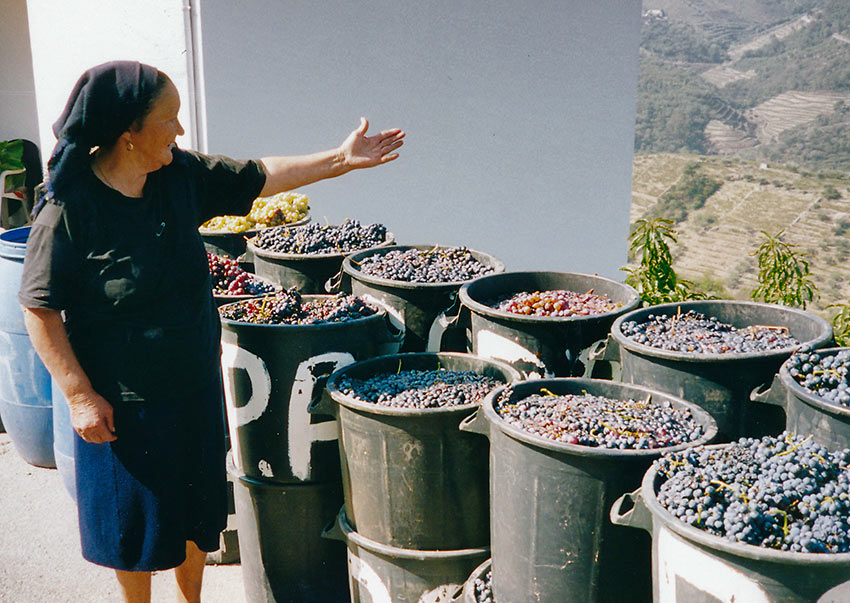 If there is one sight that constantly also stuns the visual senses in Portugal, it's the profusion of what I call "humming hillsides" with row upon row of grapes. Their symmetry is a joy to behold, and it looks as if some giant hand had very carefully laid out a perfect quilt of latticed greenery. That, plus the aroma that wafts lazily towards you, is wonderfully intoxicating and yes, another genuinely breathtaking sight.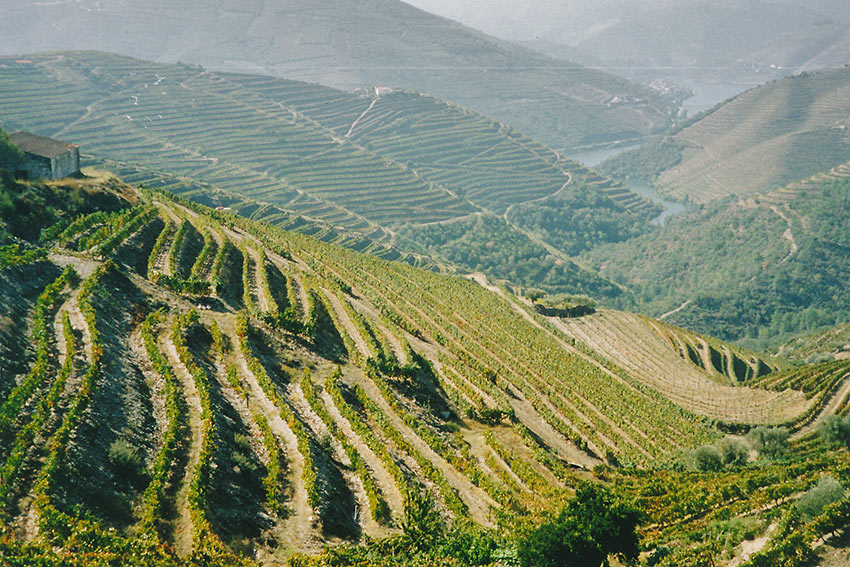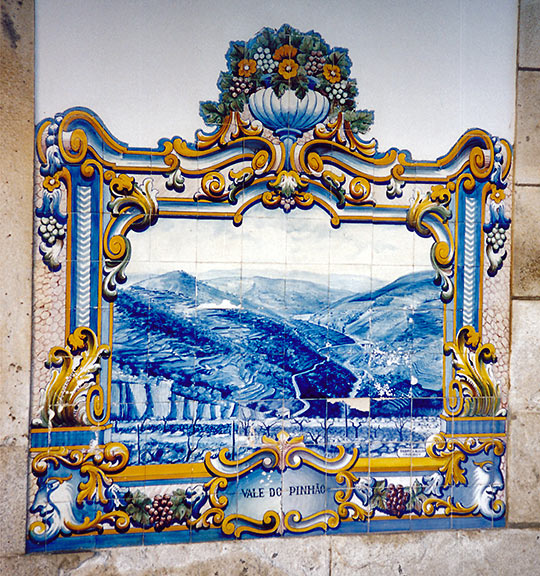 The Douro River is one more eye-catching and indeed spectacular tourist attraction, and for a unique "tourist perspective" of Portugal, let me also recommend you take one of the many short cruises along this alluring river. After a few days in this scintillating country, I knew that Azulejos were all over the place, but it still surprised me to see they were in the local train station of Pinhao. Gazing upon what would normally be just a plain old railway station, the Pinhao station had been transformed into an Azulejos masterpiece. As I sat on a nearby station bench reviewing all the local scenery, I realized this would remain one of the most elegant railroad stations I'd ever seen, and where I'd be happy to wait for a train regardless of how long the wait.
The Azulejos tiles were introduced by the Moors in the 16th century onwards, and the Pinhao station should be a must see attraction on YOUR trip to Portugal. It features 24 alluring Azulejos that colorfully depict the local region's scenery and culture.
Read more about this dazzling destination.
Connect with John by emailing him