February 2, 2018


Crummy GRAMMY
Is it just me, or has music just gotten worse? Am I just being an old fogey? Back when the world stepped into the 21st century, the logo I designed for the GRAMMY awards was posted all over the globe. I have not watched the GRAMMY awards since then so last Sunday I thought I'd see what our current crop of musicians were up to. Boy what a let down.
Is it any surprise that the GRAMMY viewership is at an all time low? There was no redeeming value I got out of that program. The fashion show was flamboyantly trashy, the dancing was an unimaginative jerking line dance, the music was formulaic, everyone was trying to "outcool" each other and the message was more political than musical.
If this is the pinnacle of the industry, that says volumes about our society — the people in power in the industry and the people who feed that cultural machinery. It's the blind leading the blind — celebrities reassuring each other "not to worry if you have no substance — we don't have any substance either! Join the party!" A celebration of the almighty Self — Godless is what it boils down to.
And what about the acceptance speeches? "Yo! I thanks mah manejer and mah bros like wow man! Is dis for reals?!?"
A billion dollar budget funneled to America's education system and these weirdos are the product of that?!? We eez in trouble now!
It's a celebration of the Kardashian culture of expensive trash and unbelievable stupidity — can't talk straight, can't dress straight and can't think straight.
Am I being too judgmental? Sorry. I just feel that someone has to lay out a truth that most are too polite to mention.
Despite all that, there is hope. I've talked to quite a few millennials and you'll be surprised that they are familiar with our "old songs". Their parents played them when they were growing up. Many of the youth realize that their current music sucks. What a relief that they aren't fooled by this charade. (Not that the oldies were perfect … but they're a notch above the current genre — at least that's what I think.) The oldies had actual lyrics, a proper bar of notes, with a crescendo, a fortissimo and a positive message. Right?
From one old fogey to another do you think our music was a little better? Let's not be ashamed of it. Let's encourage these young people to be musically creative. The GRAMMYs need not dictate who they are. Ask them what they think about the music they are exposed to. Remind them of the alternative sound of respect, decency and well crafted music.
"A family with an old person has a living treasure of gold"
— Chinese proverb
TGIF people!
Aphorisms
Contributed by Naomi of North Hollywood, CA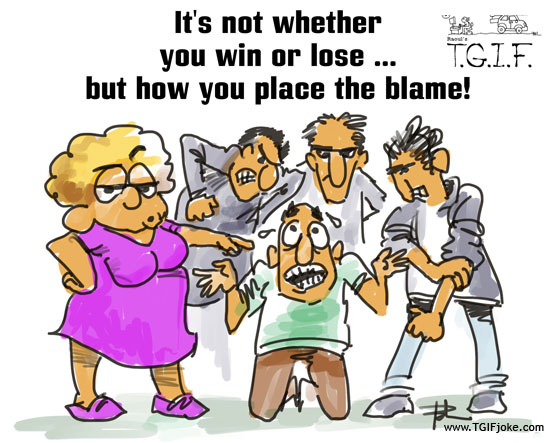 TGIF Videos

When a Cat Crashes His Bicycle in His Sleep?
Sent by Art of Sierra Madre, CA
Positive proof that animals dream. Pretty cute.

Sniper Prank in the Hood
Sent by Art of Sierra Madre, CA
"The suspect is in your sight. We've been compromised. Take the shot! Take the shot!"
Parting Shot
Thanks to Art of Sierra Madre who shared this photo