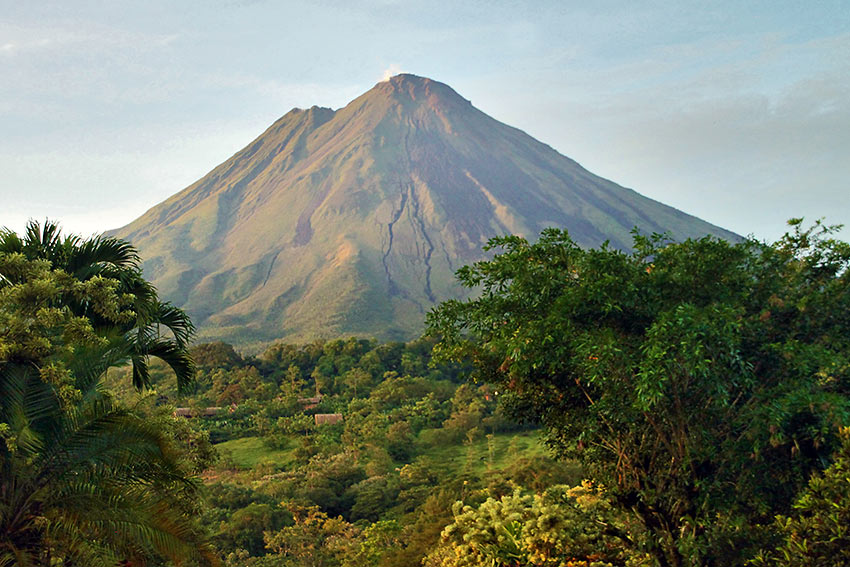 Editor's Note: This article appeared in T-Boy two years ago, and also in three part series in the Tico Times, Costa Rica's leading publication. It serves as a reminder that once the airways are clear again, it will be one of the first destinations I'll revisit. It's a nation of stunning land and seascapes, coffee plantations and jungles, national parks and biodiversity – but most of all my return will be to reconnect with the gentile and gracious people of Costa Rica.
Pura Vida in Costa Rica
I've been reveling in the warmth of my recent trip to Costa Rica, and not just because of the heat and humidity. This alluring Central American nation of five million Ticos (citizens), roughly the size of West Virginia, consists of just 0.03% of the earth's landmass, but is home to 5% of its biodiversity. My checklist included hiking misty rain and cloud forests, strolling pristine beaches, witnessing an active volcano, touring a coffee plantation and experiencing unique plant and wildlife – which included my first encounters with a viper and boa constrictor. Yes, there were some bad dreams that night.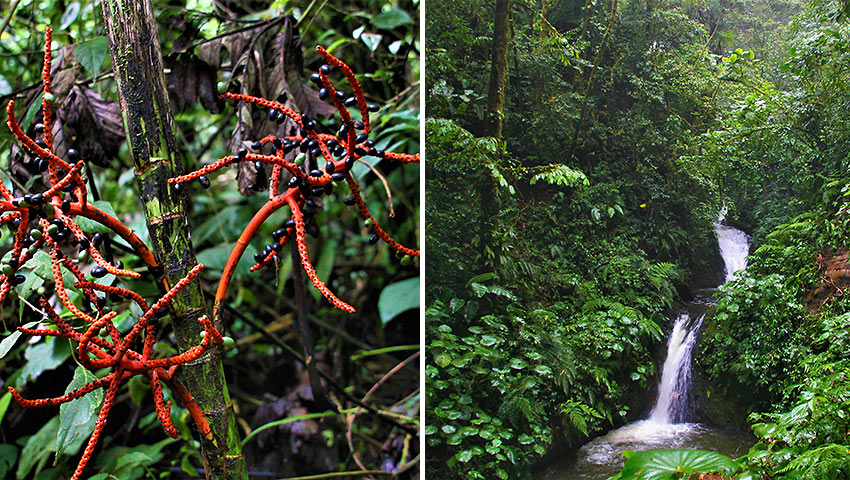 Because Costa Rica is located between 8 and 12 degrees north of the Equator, the climate is tropical year round. However, the country has many microclimates depending on elevation, rainfall, topography and by the geography of each particular region. Statistics tell us that Costa Rica has a bounty of 230 mammal species, 890 bird species, 220 reptile species, 35,000 insect species and 9,000 plant species. Virtually half the nation consists of national parks and nature and wildlife reserves. The best time to go to national parks is in the early morning. A guide is necessary to point out important sightings. Upon preparation for your Costa Rican journey, you will undoubtedly see numerous guide books with colorful photos of wildlife. You will be lucky if you manage to see a few. The rainforests and cloud forests are not a zoo, and the animals are on their own time table.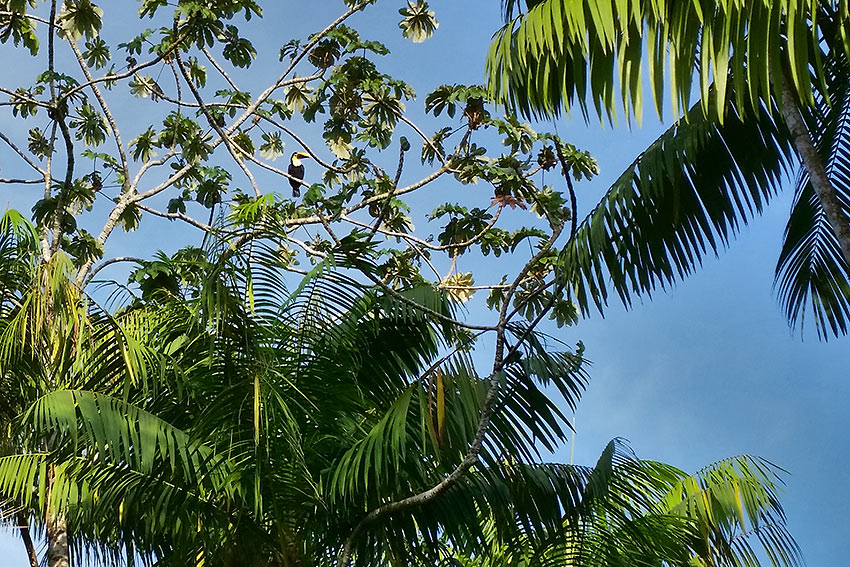 For example, the only time I actually spotted a toucan was outside my cabin in the midst of my own private tropical rain forest, right under the Arenal Volcano. The primary colors of the toucan's feathers, along with its yellowish orange beak, were so mesmerizing that it almost looked like a painting by Paul Gauguin. As was the active 5,357-foot volcano, which was in view every time I looked out my window.  In 1968 the Arenal Volcano violently erupted, burying almost six sq. miles under rocks, lava and ash; eventually killing 87 people and destroying  three small villages. Smaller eruptions continued through 1998.  A specialist from the Costa Rica Volcanic and Seismic Observatory explained that the eruptions are nothing unusual for the volcano. As a normal precaution, authorities declare a red alert, close nearby roads and evacuate people (mostly tourists) from the immediate area. I made a point of giving the specialist my cell phone number. For the complete celestial experience you can relax in one of Arenal's many natural hot springs, surrounding the volcano's base. At night, it's just you and the stars above.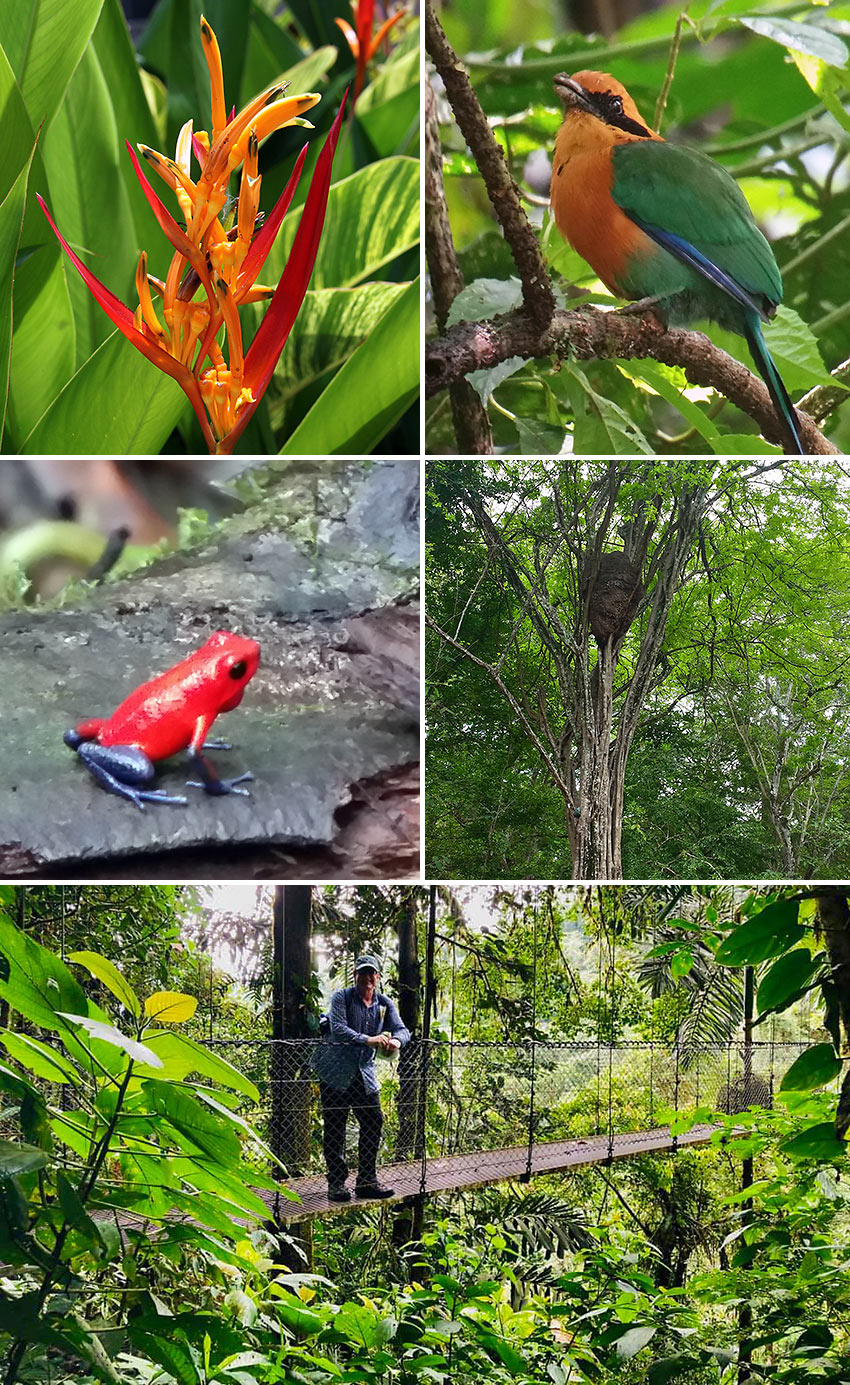 But, above all, it was the gentle charm and hospitality of the Ticos themselves which affected me the most. They seem to have graciousness in their DNA. Costa Rica has literacy and life expectancy rates higher than the US, and with no standing army. The former military budget is dedicated to providing health care services and education. This has resulted in a nationwide cultural phenomenon where Ticos are uncomfortable with any form of personal aggression or confrontation. The motto, Pura Vida! ('Pure Life'), is an expression used in various contexts, reflecting the Tico's philosophy of a simple life, free of stress and a positive, relaxed feeling. It can be used as everything from "hello" or "awesome" to "all is well?" I vividly recall a woman running over to assist my photographer who was struggling with changing her shoes on the beach. Asking for directions always ended in a handshake, and wait staff employees at sodas (little cafés) were happy to share their personal narrative when ordering a meal.
Backstory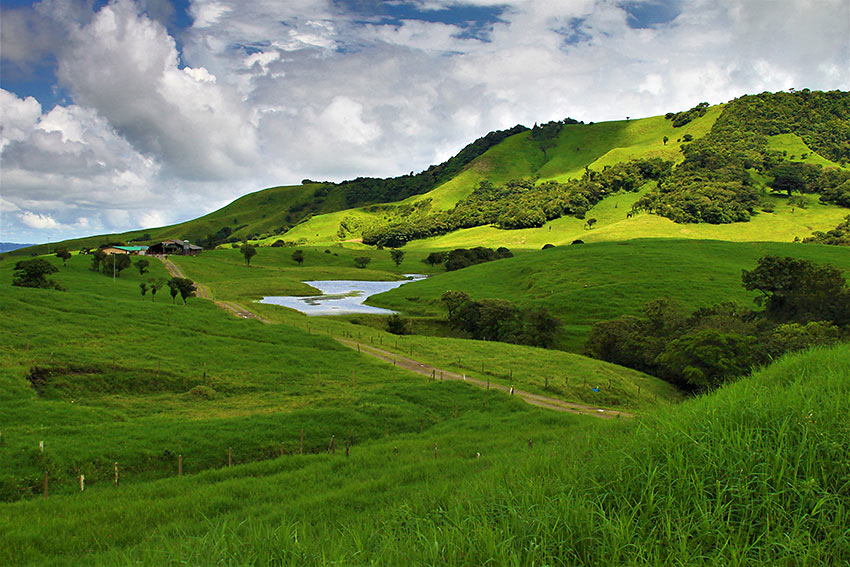 Pre-Columbian Costa Rica was populated by 400,000 Amerindians. The various tribal nations seemed to be a cultural mix, influenced by the Mesoamerican civilizations of north Central America and the Macro-Chibcha civilizations of northern South America. Columbus arrived on his fourth and final voyage in 1502; the result of repairs to his vessel, off the coast of Limón. Greeted by welcoming tribal chieftains, he noticed gold and silver worn by some. He made a wrong assumption that this was a place of plenty. He proclaimed this new land as "Costa Rica" ("Rich Coast"), which led to the arrival of full force Spanish conquistadores in search of bountiful treasures – but there was virtually nothing to be found. Plus, the remaining Tribal People – most had died due to warfare and the spread of European diseases – would not adhere to the usual barbarous Spanish practice of encomienda  (forced labor). Costa Rica was described as the poorest and most miserable Spanish colony in all of the Americas by the Spanish governor. Most of the Spanish left in search of wealthier lands, while the remaining settlers headed for Central Valleys, where they found rich volcanic soil, ideal for farming, with no choice but to work the land themselves.  This period of history created the foundation for Costa Rica's development as a more egalitarian society than the rest of Central America, resulting in a rural democracy with no oppressed mestizo or Amerindian class. After the final Spanish defeat in the Mexican War of Independence (1810–21), Spain declared the independence of all of Central America. Called the Federal Republic of Central America, Costa Rica eventually broke away and established its own democratic nation in 1838.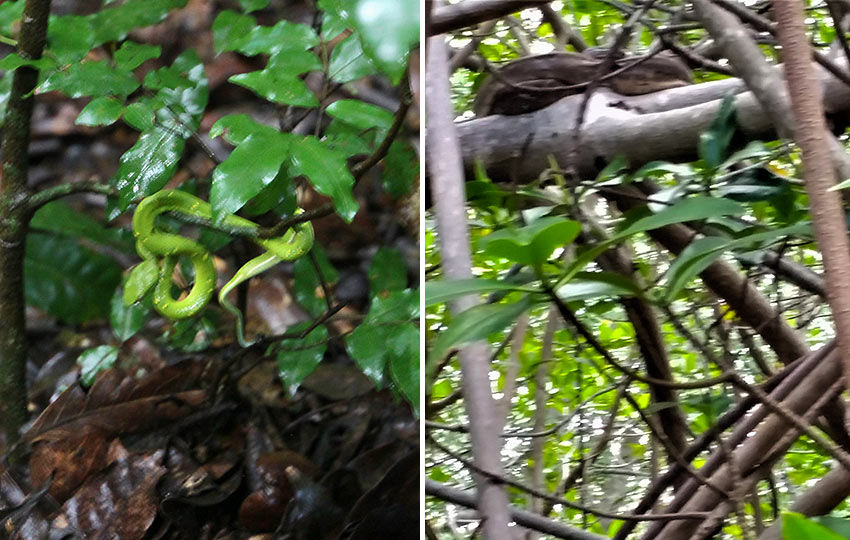 Since the late 19th century Costa Rica has experienced two significant periods of violence. In 1948, a six week civil war broke out between liberal and conservative forces that left 2,000 Costa Ricans dead.  The liberals won the bitter war. A new constitution was enacted which abolished the army, desecrated the country, granted women and Afro-Costa Ricans the right to vote, thus creating a stable democracy, progressive social policies, free compulsory public education, high social well-being, and emphasis on treating all citizens equally. In 1987 President Oscar Arias Sanchez won the Nobel Peace Prize for brokering a peaceful agreement between the peasant-class Sandinistas and US supported Contras, a remnant of the brutal Nicaraguan regime of President Anastasio Somoza. A covert CIA airfield just across Costa Rica's northern border was quickly abandoned, which led to a nation-wide celebration where children planted trees on the empty airfield.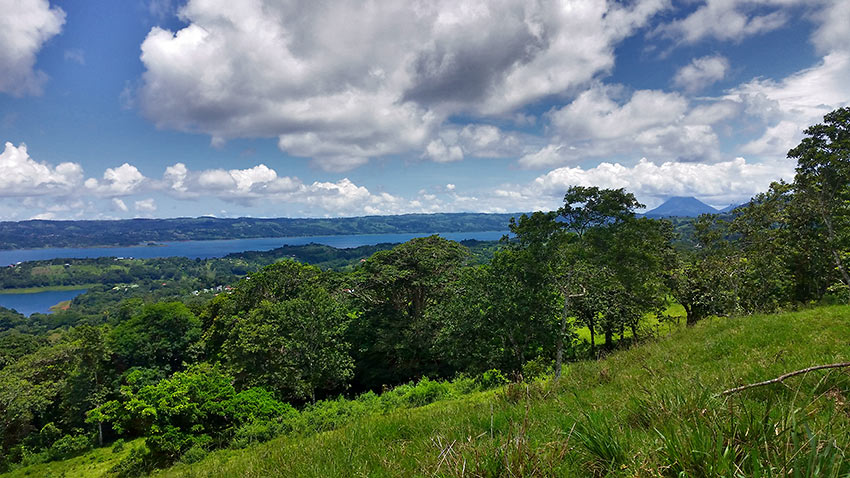 San José: Your journey will probably begin with a flight to the capital city of San José, due to its direct access from many US cities. Located in the center of the nation, peopled by 1.035 million citizens, San José's densely packed urban center almost felt like a third-world city. Wealthy expiates generally live in self-contained guarded communities in the hills, complete with barbed wire as protection. Many visitors use it as an one-night stop-over, and then head for their destinations of choice. I had been warned: as a new capital city it is a bit charmless, with only a few examples of colonial architecture, museums, historic government buildings and grand boulevards. I took a midnight stroll on Saturday and another one the next morning. Contrary to popular opinion, it was a great experience. I felt safe and enjoyed the colorful Main Market and sense of life on the streets of Costa Rica's largest city. My hotel, located a block away from the city center, was buttoned up like a fortress, with steel shutters blocking the parking area. It was almost midnight and I must have driven four times around long blocks to find the unassuming locked entrance with barely a small sign. But, once inside, I was greeted by the manager who was helpful and hospitable, serving almost like an ambassador. This was my first indication of the kindness of the Ticos.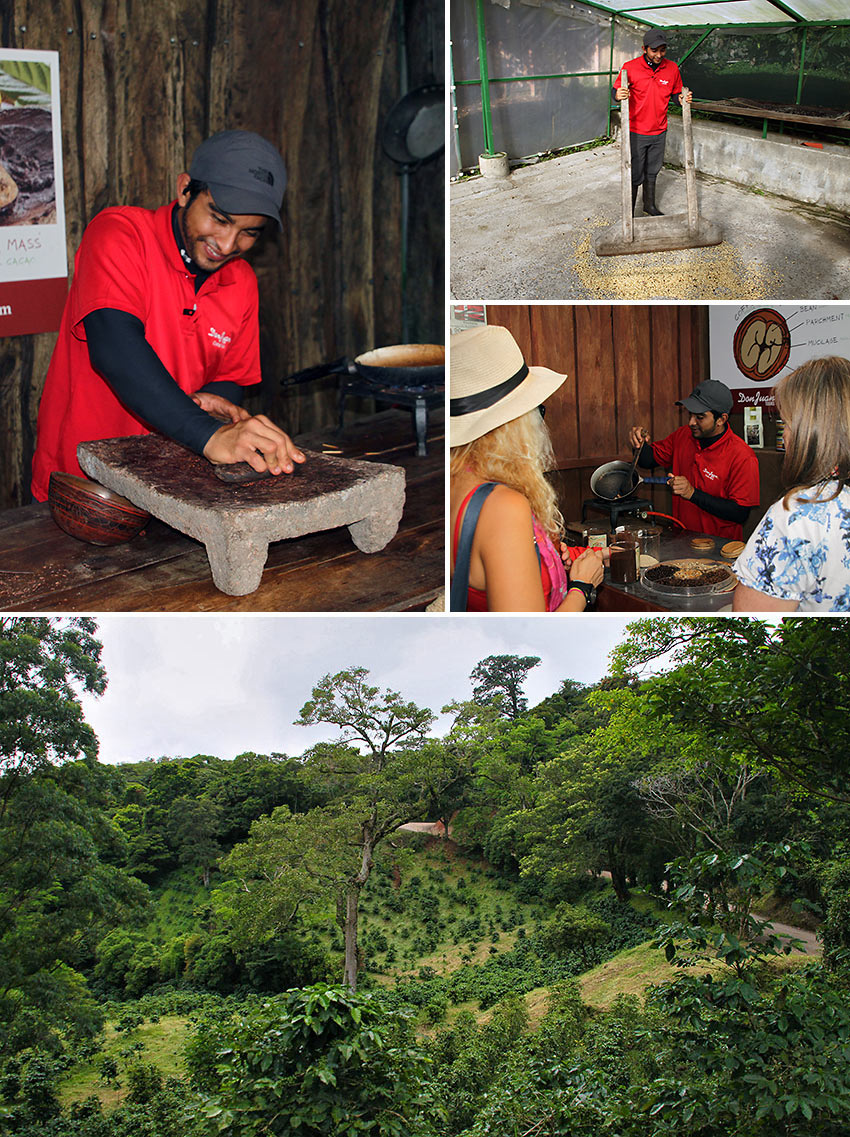 Don Juan Coffee Tour: What nation leads the world in coffee consumption? Did you know the lighter the bean, the more caffeine?  Or, that vanilla needs to be added to the cacao bean in order to transform it into chocolate? All this and more is what I learned at the two-hour Don Juan Coffee Tour. Located in the rich coffee country hills of Monteverde, you'll receive a real taste of coffee education from touring the plantation's sprawling coffee fields to the processing of the beans. The tour also includes turning Don Juan's cacao beans, whose birthplace is pre-Columbian Central America, into chocolate. Aztec Emperor Montezuma II reportedly drank 50 flagons per day of the liquid chocolate (ocōlātl), mixed with water, honey and dried chili pepper.  Visitors are welcome to participate in the process from grinding coffee beans to pounding the cacao into a paste. As an extra treat, you'll receive coffee, chocolate and limeade tastings, made from the plantation's sugar canes. BTW, Finland leads the world in coffee consumption per capita. This was my favorite tour in Costa Rica.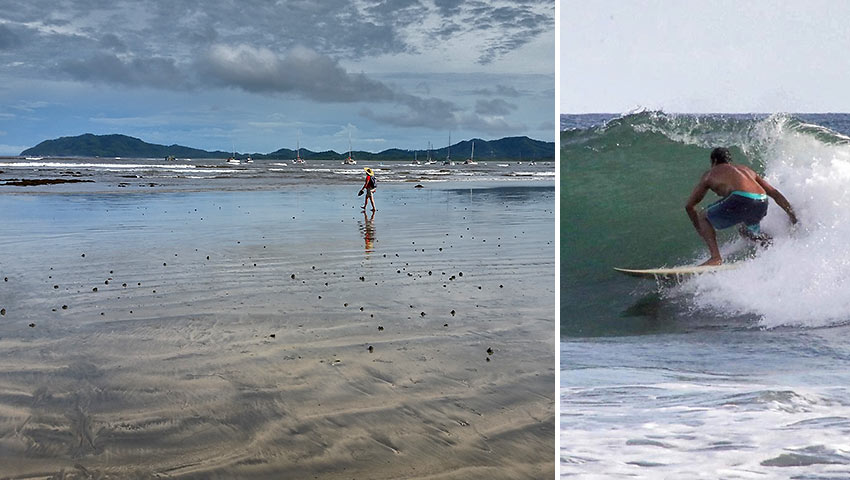 Tamarindo Beach: For ocean pleasures, the surfing Mecca of Tamarindo Beach on the northwest Pacific Coast, is a prime spot for surfing schools and sport fishing charters, diving and sunning. This is a location where the locals can be a little relentless selling souvenirs, such as wooden oxcarts (a national symbol), constructed with recycled wood. To the north, Playa Grande beach is a major nesting site for huge leatherback turtles, and forms part of Las Baulas National Marine Park. The mangrove-lined estuary of Tamarindo Wildlife Refuge protects animals such as Howler Monkeys and crocodiles.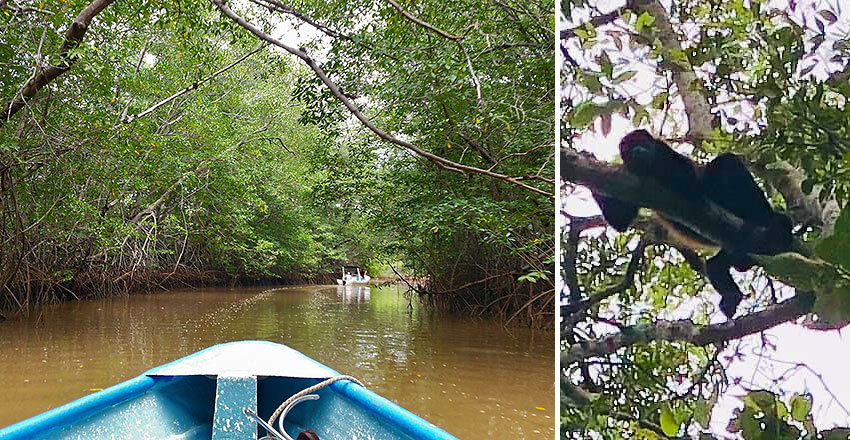 Conchita Tours: On the last day, I was able to book a two-hour jungle boat tour with Conchita Tours. Floating through mangrove swamps in the safety of the boat, the highlight was finally spotting a family of Howler Monkeys sleeping in a forest canopy. Their unique howls had served as a soundtrack for my every night. The little critters, though, were hard to capture on film. There were a number of crocodiles lazing on the shore, which explains why the monkeys prefer the safety of the trees.
Did You Know?


The Little Drummer Boy and US Tyrant, William Walker: In 1856, American William Walker and his ragtag army of mercenaries attacked Honduras, Nicaragua and later Costa Rica with the intention of creating a slave-holding empire with himself as its president. With the blessing of US President Franklin Pierce, Walker was successful in Honduras and Nicaragua for a period, then turned his sights on Costa Rica. President Juan Rafael Mora Porras called upon the general population to take up arms and head north to fight against the foreign invader. After routing a contingent of Walker's soldiers at Santa Rosa, Costa Rican troops continued marching north, following Walker's army to the city of Rivas. The Battle of Rivas was brutal and fierce. Walker's men retreated into a hostel near the town center where they commanded an advantageous firing position. Juan Santamaría, a poor laborer and son of a single mother, had joined the army as a drummer boy. A general suggested that a soldier should advance towards the hostel with a torch and set it on fire. Juan Santamaría volunteered for the suicide charge, but with the condition that someone would look after his mother if he died. He then advanced and succeeded in setting fire to the hostel, and was mortally wounded by the enemy. His heroics were the defining factor in the Costa Rican victory at Rivas. Walker escaped, and eventually returned to Honduras in an attempt to reestablish his control of the region, but was captured and executed by a firing squad in 1860. Juan Santamaría, the Little Drummer Boy, is Costa Rica's national hero. You will see monuments, statues and parks named after him throughout the nation. Juan Santamaría Day, a national holiday, is held every April 11 to commemorate his courageous death.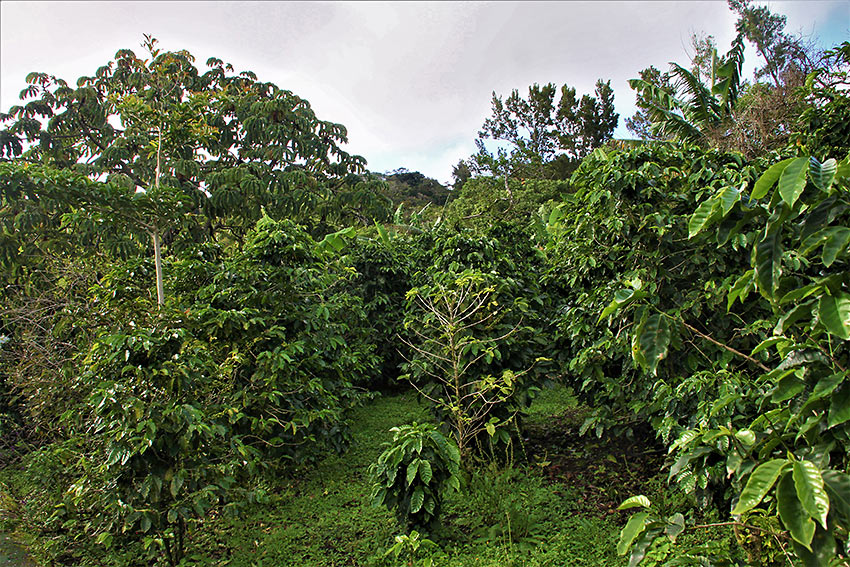 Coffee is King: By the mid-1850s the main market for high-quality coffee was Britain. The locals drank a watered-down version which continues today, saving the best for export. Most of the coffee was grown in the Central Plateau and then transported by oxcart to a port city. It was a slow and brutal endeavor, compounded by traveling through rugged hills and valleys, thick jungles and torrential rains. It soon became a high priority to develop an effective transportation route from the Central Plateau to the Atlantic Ocean. The Costa Rican government contracted US businessman Minor C. Keith to build a railroad from San José to the Caribbean port of Limón. The railroad  proved extraordinarily challenging due to inadequate financing, tropical diseases, lack of food and poisonous reptiles along the tracks. As many as four thousand people, including Keith's three brothers, died during the construction of the first 25 miles of the track. Having subsequent trouble recruiting Costa Rican laborers, Keith eventually brought in US convicts and indentured Chinese servants, and finally turned to freed slaves from Jamaica.
Keith had a brainstorm by growing banana fields along the railway's tracks, which provided a source of food for the workers. The railroad was completed in 1890, but Keith was still badly in debt. With the excess bananas, Keith experimented by running a steamboat to New Orleans. The gamble paid off which resulted in an extremely lucrative banana trade. He soon established the Tropical Trading and Transport Company to increase banana shipments to foreign destinations. Bananas eventually replaced coffee as the king of exports.
Still short of money, Keith eventually partnered with the foreign-owned corporation, the United Fruit Company, which became a symbol of an exploitative export economy. This resulted in a major labor dispute between the peasants and the United Fruit Company, which eventually led to the formation of effective trade unions in Costa Rica
What to Eat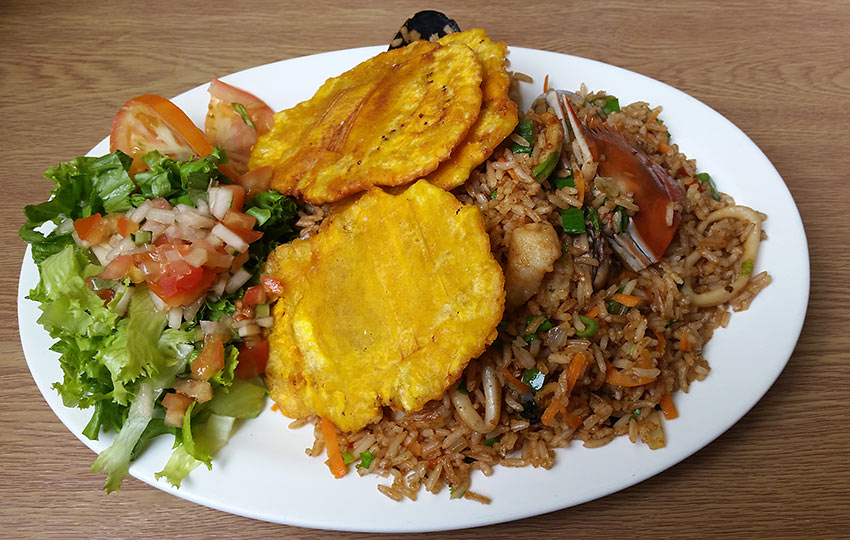 Costa Rican cuisine is primarily a blend of Amerindian, Spanish and African recipes. Dishes such as the tamale and others made of corn are the most representative of its first inhabitants. Spaniards brought many new ingredients to the country, especially spices and domestic animals. In the 19th century, Afro-Caribbeans added a little heat to the flavors, and like the US, each new arriving ethnicity brought their own ancestral recipes along with them.
Salsa: Food is the spice of life, and Ticos prefer their salsas mild and flavorful. The local favorite, Lizano Salsa is readily available at numerous stores.
Gallo Pinto is the national dish of Costa Rica, consisting of black beans cooked with rice, a few spices and petite pieces of carrots and other vegetables thrown in. It can be topped with a scrambled egg, generally served at breakfast. It's filling, delicious and will vary in every kitchen.
Casada serves as a midday set-meal of rice and black beans, cabbage and tomato salad, fried platanos and your choice of either beef, chicken, pork or fish generally served in a soda, an unpretentious little café and a great place to meet Ticos. Casada means 'married' or 'married man's lunch' for it was first prepared by the wives of workers.
Boca is a snack served in a bowl of rice, black beans, small salad, pico de gallo (a tomato based salsa), fried pork bellies, plantains, avocado with tortilla chips to scoop this delicious concoction up. Patacones are twice fried plantains, and a real treat.
Seafood is well represented due to Costa Rica having two coasts, just 75 miles apart. So there is a bounty of fresh sea bass, red snapper, dorado (mahi mahi), octopus, tilapia, bill fish, prepared any way you prefer. My personal favorite was sea bass, cooked in palm leaves.
Beef: Costa Rica is beef country. It's inexpensive, cut thinly and full of flavor.
Frescos are usually fruit drinks made with milk or water. The fresh fruits are endless: mangoes, papayas, blackberries and pineapples. If you're lucky, there's also passion and star fruit. Horchata is made with water, rice flour, cinnamon and chan, a seed that is reputedly to be good for the digestive system.
Beer: Thanks to the early presence of German settlers, Costa Rica has a series of solid lagers, including my favorites, Bavaria and Pilsen. Keep an eye out for the craft beer, Maldita Vida, a deceptively smooth stout with 9.8% alcohol content. Many tourist are surprised to find themselves a bit tipsy after a downing a few.
In 2017, National Geographic magazine proclaimed Costa Rica as the happiest country in the world. Their article included these words: "Costa Ricans enjoy the pleasure of living daily life to the fullest in a place that mitigates stress and maximizes joy." It  sounds like Pura Vida to me.
Go here for further information about Costa Rica.
For current news on Costa Rica, visit Tico Times
Sign up for Tico Times' free monthly E-letter