Raoul's 2 Cents
Don't Get a Dog!

I'm not fully healed from the mix-up of my blood pressure medication. This morning I thought I was gonna die.
Tonka and Tinker are our two corgis. The reason corgis have very large ears is because they are herding dogs/guard dogs. A little strange sound and they bark like crazy. Tonka is the older of the two … the more mature and smarter dog. He's cool. Tinker is a teenager in dog years. Tinker's energy level is always up, she loves to play and to tease. She steals Tonka's toys and runs away. She's always wagging her tail and looking for mischief. She's your regular party animal. She's the one that drives me up the wall.
I was working quietly on the computer. when I suddenly I hear this THUMP! THUMP! THUMP! On cue, the corgis sound the alarm: "Intruder! Intruder!" No amount of shushing worked. Before my eardrums explode, I decide to carry them up to the window and show them what's going on. When they see what's making the sound, they usually calm down.
I go to the window. The barking dogs follow. I wonder which dog would be first up the window. I am still weak so I decide to carry Tinker first since she's the lighter of the two. That miserable joker goes running away thinking I am playing a game. Exasperated, I pick up the heavier 40 pound dog. My back strains; my feet wobble; but I manage to bring Tonka's nozzle to the window. He looks at the gardener fixing the sprinkler system and I put him down. Tonka is quiet because he knows the gardener's a good guy. I'm exhausted. I want to sit down and rest. Unfortunately, Tinker now understands I was trying to carry her, and is yelping like a  hysterical lunatic:"My turn! My turn!" With my last ounce of energy I lift that overweight smiling freak up to the window.
Any sensible animal would do the obvious thing. But instead of focusing on the source of the noise, this elephant from hell looks at the cars, the trees, and to all those shiny objects. My back begins to crumble so I put her down. That little chatterbox shrieks all the more asking to be carried again. Tonka stares at her thinking: "this is the stupidest dog in the world. When I asked you for a partner, you gave me … this?"
In my pain and misery, I start to giggle. I nearly die laughing.
Take my advice. If you're thinking of getting a pet, buy a cat, a rabbit, a goldfish — they're easy to maintain and guaranteed to give you a peaceful existence. You wanna die? Get a dog!
TGIF People!
Raoul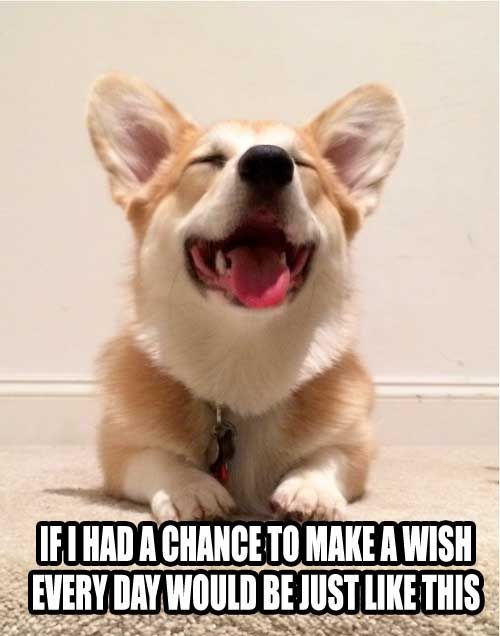 Joke of the Week
Thanks to Jeff of Pasadena, CA who actually wrote this joke.
Videos of the Week
Thanks to Mike of New York for sharing the story of Grandma's speeding ticket
Thanks to Don for this Reaction Time Test that guesses your age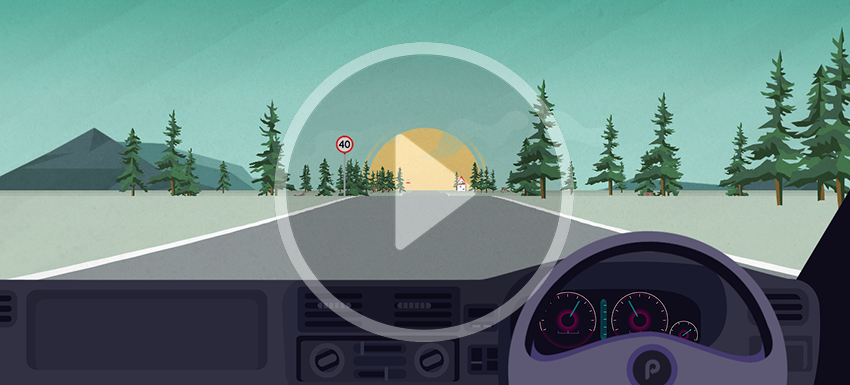 Parting Shots
Thanks to Debbie of Moreno Valley, CA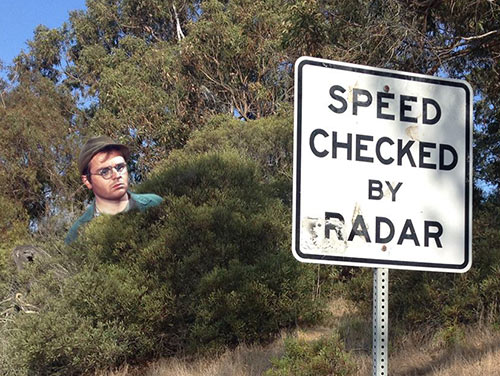 Thanks to Mel of Washington D.C.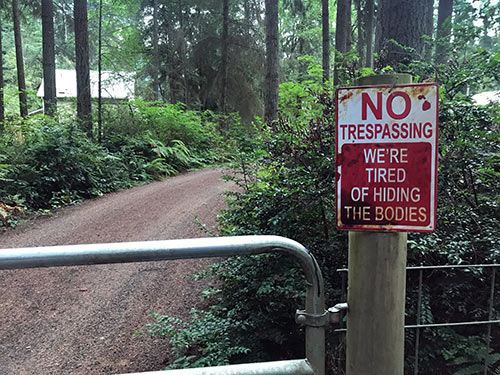 Thanks to Mel of Washington D.C.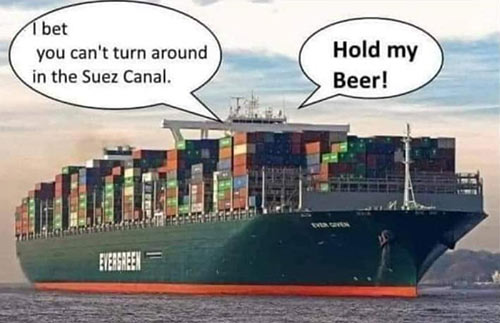 Thanks to Debbie of Moreno Valley, CA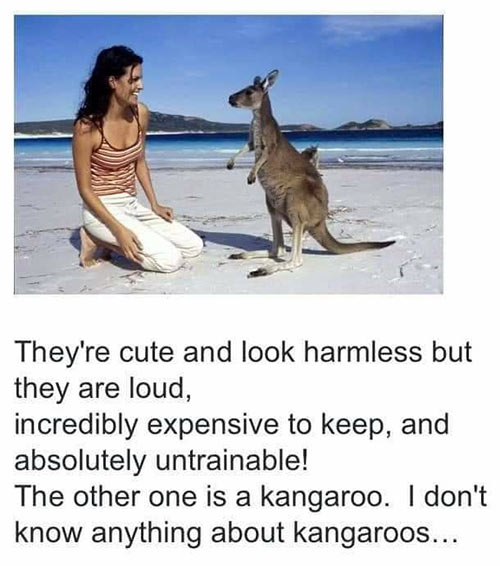 Thanks to Tom of Pasadena, CA