Raoul's 2 Cents
Name Game
My wife has been dreaming about owning a corgi (the dog with the perpetual smile) and she's been experimenting with different names to call it. Her choices have transitioned from Piper, to Wolverine, to Goliath and now to Max. To her it's so important. But I don't get it. Po-TAY-toe … po-TAH-toe … it's all the same to me … or is it? What's really is in a name?
I'm starting to read the book of Joshua. In the intro it says his original name was Hoshea which means Salvation. This book was written maybe 4,000 years ago so I'm thinking: In all those years did Joshua really stand for salvation or did Joshua start the meaning of salvation?
When someone is called a Judas, a Hitler or an Einstein, the adjective (used to describe that person) is named after the original person's achievement or failure.
Most people live and die with the name given to them from birth. It's a name that the parents decreed for their child. Some names have significance to it — like people who are named after the parent's favorite relative,  or because the child is supposed to carry the ancestry line, or named after the situation of their birth (as in Chief Raging Storm).
Which brings me to the point in all this: Do you like your name? Are you living up to your name? Whatever your name is, your achievements may be a positive or negative contribution to society. Will generations use your name in contemptuous expletives or will it mean something of honor?
Are you living up to your decreed path by your parents? Take your time and really ponder this. This mental exercise may show you a roadmap or a pattern that you have been following subconsciously all through your life.
Ask yourself this: If you had a choice, would you still take the path you are in? Or is this someone else's path? If it's a good path, great! I guess you should stay on course. But if "the shoe doesn't fit …", remember —  no one is forcing you to follow this path.
But of course, this is just me.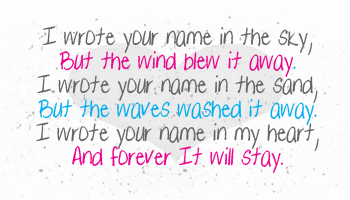 TGIF people!
Joke of the Week
Thanks to Peter Paul of S Pasadena, CA for sending this joke.

Don's Puns
From Don's collection of puns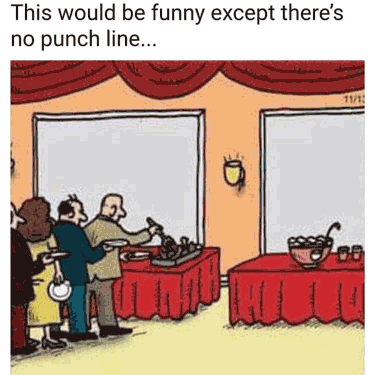 Parting Shot
Thanks to Art of Sierra Madre, CA who shared this.