Raoul's 2 Cents
Sin City
I am rushing this TGIF edition on the 8th floor of a hotel in Las Vegas Nevada. No, I'm not on some important mission. I'm just my wife's driver to her conference. It took us about 5 hours to get here from Los Angeles, CA.
The last time I was here was over 20 years ago. Several times between then and now I had been given free hotel accommodations through some special promo but I just was never interested. Even on my way coming here I wasn't really thrilled about coming here. I wonder why?
This is my second evening here and I have yet to go to the famous "strip." I asked some of the locals what they would recommend I visit and none of their suggestions got me interested. Yeah, they're got shows — big deal. They've got dancing lights … yeah, maybe. They've got night life galore … hmmm, not that interested. They've got casinos! So? Everything they touted, we have in Los Angeles as well.
Nevada used to build curiosity with it's slogan that used to be "What happens in Vegas stays in Vegas." If you didn't notice, they haven't used that in the ads ever since the mass shooting from a deranged lone gun man a few months ago. I guess the secret is out — nothing good happens in Vegas.
So what's the draw for Nevada? Nothing! —- At least for me. Sure I'll probably take some selfies with scenic pictures but call me a Puritan because I have no craving for anything here in Vegas whatsover. I guess that's a good thing.
And then it dawned on me why I was not interested. "Sin City" is still "Sin City" but so are a whole other cities. The cancer (if you can call it that) has metastasized. Now that's pretty sad.
But this is just me.
TGIF people!
Joke of the Week
Big Mistake
Shared by Ray of Burbank, CA

Videos of the Week

The Muppets Do Bohemian Rhapsody
Sent by Art of Sierra Madre, CA
Here's a classic.

The History of Thanksgiving
Sent by Art of Sierra Madre, CA
How well do you know your history?
Don's Puns
From Don's collection of puns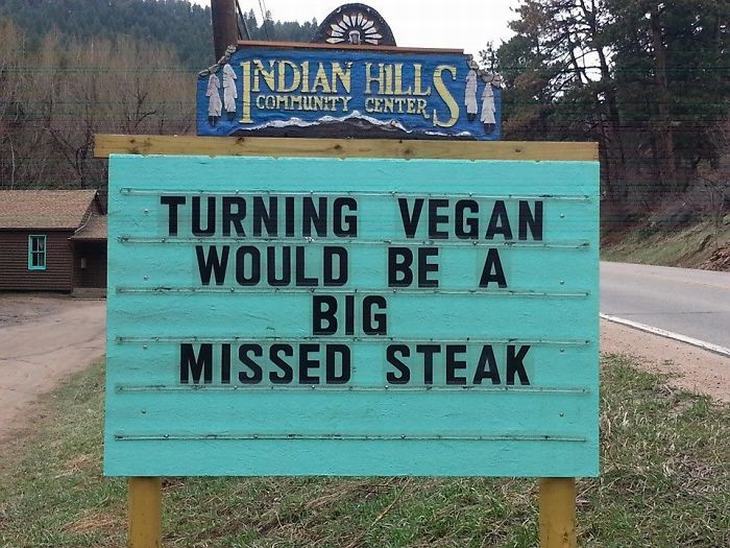 Parting Shot
Thanks to Don of Kelowna, B.C. who shared this photo