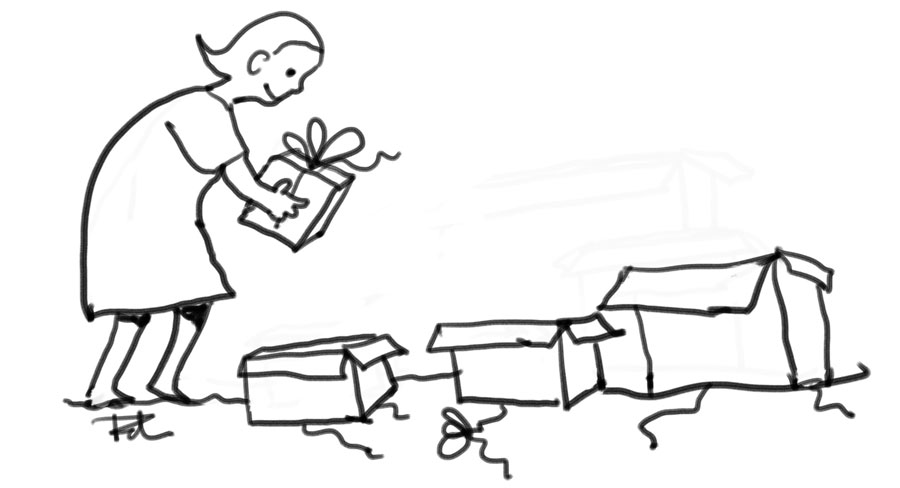 I do not know if someone taught me about not having expectations or if I just evolved.  But I know this for sure, you are almost guaranteed to be disappointed anytime you are expecting a certain outcome or something to happen to benefit you from someone else.  But if you expect nothing, you may be pleasantly surprised occasionally.
Giving other people the latitude to do or not do something for you is always best.  Some things are completely out of our control so hoping, praying or expecting something for your birthday or some other occasion will fail nine out of ten times.  If you want something, you have the option of making that happen yourself.  I call that a Un-Birthday present.  Remember, there are a total of 364 of them each year.  On your mark, get set, GO!
Personally, I love picking up a gift for someone for no reason at all.  Just the fact that I saw something that made me think fondly of them is fun for me.  Also, there are times when your budget just doesn't allow us to even buy something we really need for ourselves, or for someone else's special day.
A note is something that is affordable and most people hang on to them just because of the sentiments inside and the special thoughts we include in them.  I have been sending notes and cards to friends all of my life.  I really never thought much about that until I lost my husband and son.  The cards and notes I received meant so much to me and I will cherish them always.
I have a special box that has cards that I have received from family members and friends that have been gone for decades and I enjoy re-reading them occasionally.  They are like little gifts to me.  Recognizing the handwriting of someone you have loved and lost is so endearing to me.
I think in the end, it comes down to a little box that holds the mementos that have the greatest meaning for all of us and can transport us back in time where we can savor a memory that is capable of filling us up.
I also think that the little acts of kindness we do for others are actually gifts we give ourselves.  The joy that something as simple as a phone call brings to you and someone you call, is the gift that keeps on giving, because you can play and re-play that call in your mind as often as needed!
So remember, expect nothing and you may be pleasantly surprised.