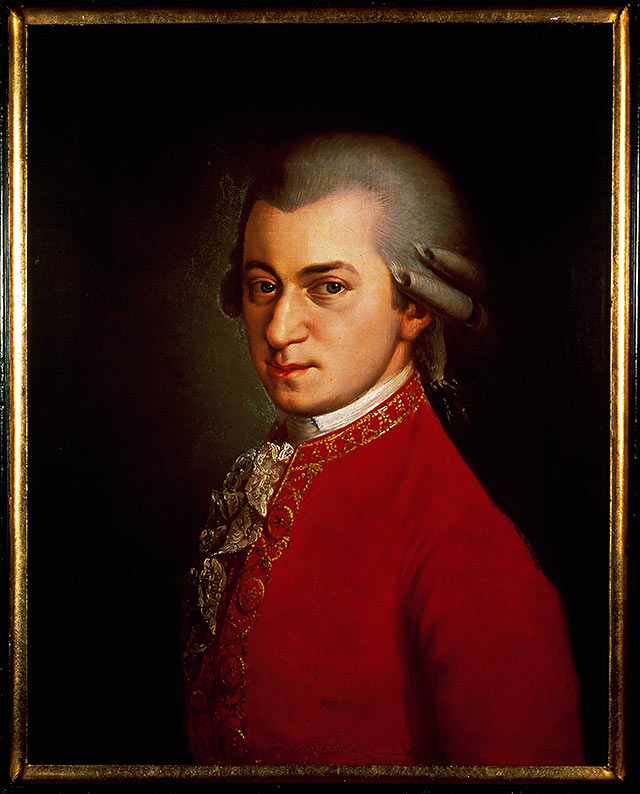 Johann Chrysostom Wolfgang Amadeus Mozart (1756 – 1791) could read and compose music, plus play the violin and piano, when he was five years old. Born into a musical family in Salzburg, Austria (then the Holy Roman Empire), he had a unique ability for imitating music, which first became evident when he recited a musical piece by simply observing his father conducting a lesson to his older sister. This led to a childhood on the road, where the young prodigy performed before many of the royal courts of Europe. At 17, no longer a child prodigy, he returned to Salzburg and accepted a post as a court musician, but was frustrated with the poor salary and lack of opportunities. His early travels and uncanny memory, though, had provided him with a plethora of musical styles and experiences, from which he used to create his own compositional language. He eventually settled in Vienna where he achieved fame, and is now considered one of the most influential and prolific composers of the Classical era. Mozart was never happy with his career in Salzburg as he experienced little fame; however, the city today is a Mecca for all things Amadeus. An essential stop is a visit to Mozart's Geburtshaus (birthplace). This is the house where his parents lived for 26 years and young Mozart was educated. Now a three-story museum, it is filled with original instruments – Mozart's childhood violin, concert violin, clavichord and pianoforte – portraits, family letters, and furniture and objects of daily use, including Mozart's very cradle. I strongly recommend a private tour, where guides are walking encyclopedias about his life. I asked why were Mozart's famous eyes so bulging? He didn't eat his vegetables!
Another Mozart must is a dinner concert at the famous Stiftskeller St. Peter, considered the "oldest restaurant in Europe." The concert is performed by candlelight between food courses, prepared with traditional recipes from Mozart's era. Period-costumed musicians, including two opera singers, perform arias from "Don Giovanni", "Le Nozzi di Figaro" and "The Magic Flute." Dining under magnificent chandeliers and surrounded by 18th century décor, not to mention the stirring music, is like being transported back to the magical times of Mozart.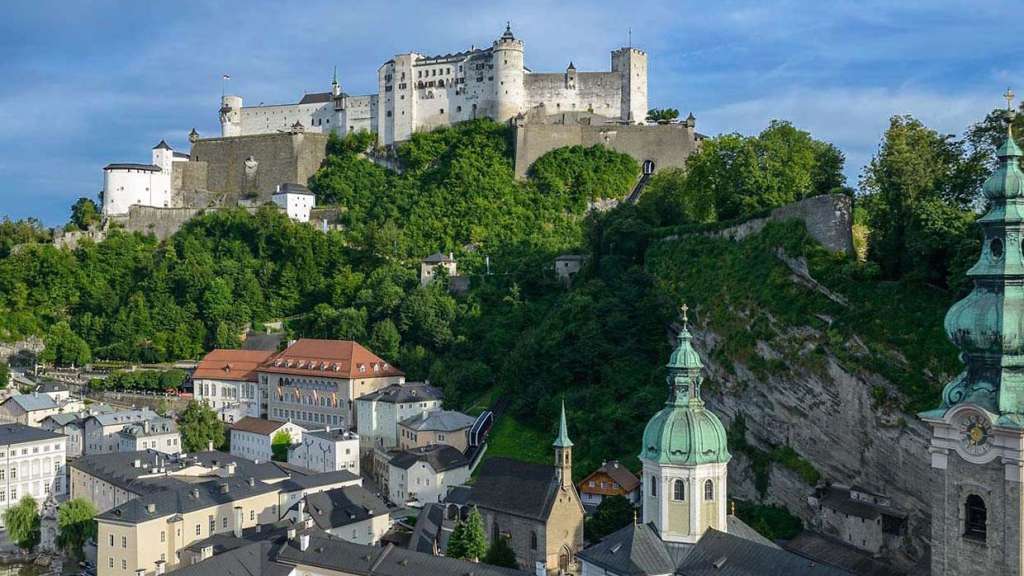 The setting in Salzburg, itself an enchanting fairytale of a city, only enhances the experience. A UNESCO World Heritage Site, the city's wealth was built on the mining of salt ('salt' translates to 'salz' in German, hence the city's name). The west bank of the Salsas River borders the Alborg Historic Centre (known to locals as the Altadt), and is where most of the attractions are located. The fortress Festung Hohensalzburg towers over stunning baroque architecture and narrow cobblestone streets where smartly dressed locals sit in elegant coffee houses, noshing on delicate pastries and Mozartkugln (Mozart chocolate balls).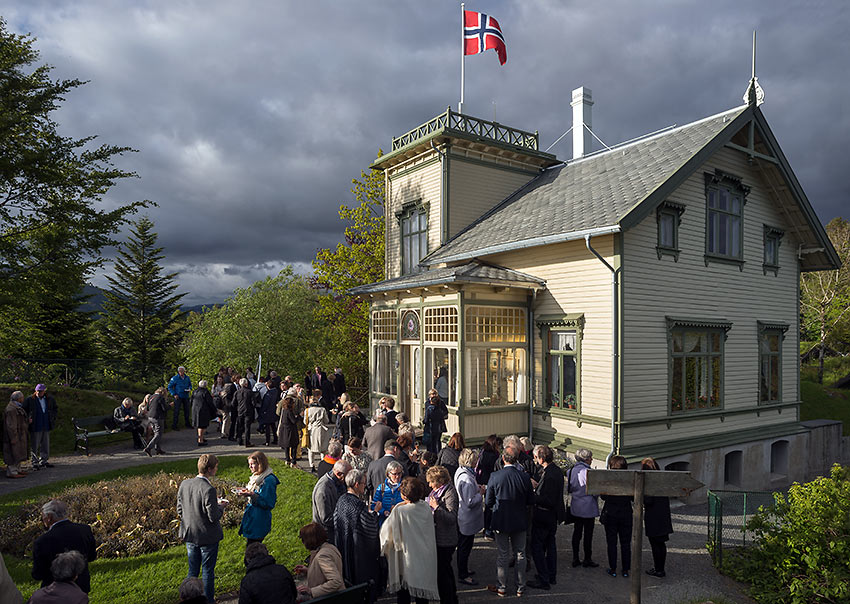 Despite his diminutive 5 ft frame, Norwegian composer Edvard Hagerup Grieg was a towering rock star long before the expression existed. Born into a successful Bergen merchant family in 1843, his life dramatically changed when violin virtuoso Ole Bull recognized his talent and also introduced him to the treasures of Norwegian folk music. Grieg studied the masters abroad, but dreamed of reprieves to his beloved Norwegian countryside – a pattern which continued after he became a world-renowned composer. Grieg and his wife built a home on Lake Nordås on the edge of Bergen, which he called his best opus so far. Christened Troldhaugen, the Victorian villa featured a tower, flag pole and rooftop vegetable garden. It soon became a center piece for Bergen's artistic community and visiting dignitaries. Grieg loved the attention, but needed quiet to work, and built a composer's hut by the lake. Grieg died in 1907 of chronic exhaustion. But today his legacy lives on at Troldhaugen – a living museum consisting of the Edvard Grieg Museum, the Villa, the Composer's Hut, Concert Hall and Edvard Grieg´s tomb. For me the highpoint of a visit to Troldhaugen was a recital at the concert hall, which is discreetly built right into the grounds, complete with sod roof. The floor-to-ceiling windows behind the stage overlooks the composer's hut where Grieg would work, superstitiously sitting on a stack of sheet music by Beethoven so that he could reach the piano. At the end of each day, he would leave a note: "If anyone should break in here, please leave the musical scores, since they have no value to anyone except Edvard Grieg."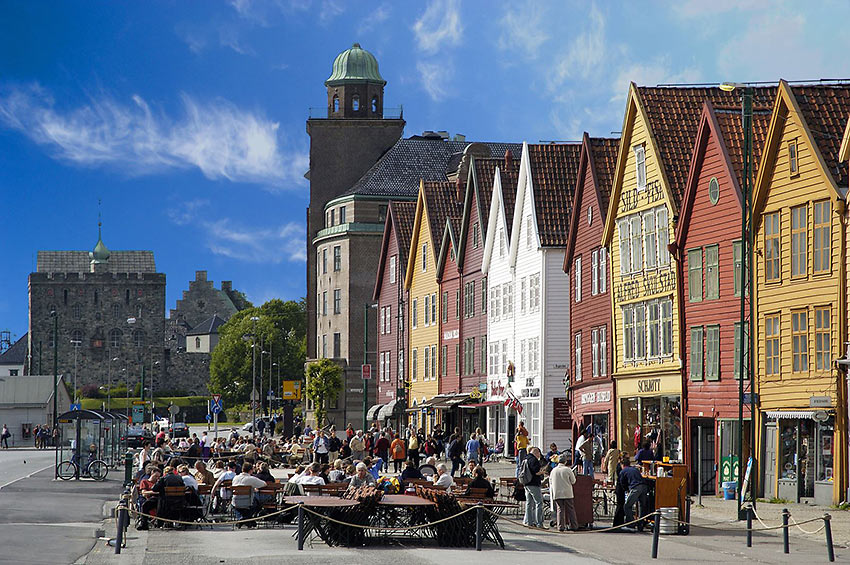 It is essential that you spend at least two days in Bergen, a UNESCO World Heritage Site. Bergen boasts endless tourist attractions, and the Bergen Tourist Card is an important component to your tour of this historic harbor town. The price allows you free or reduced- price admittance to the Bergen Art Museum, Fantoft Stave Church (a medieval wooden cathedral), harbor boat tour, Bergen Castle, and St Mary's Church. Wander through the harbor fish market and down the wooden streets of the historic warehouse district. A fish buffet should be on everyone's list for a sampling of Bergen's world-famous fish soup, gravlaks (cured Atlantic salmon), fish cakes and hearty breads, all washed down with the city's own Hansa beer.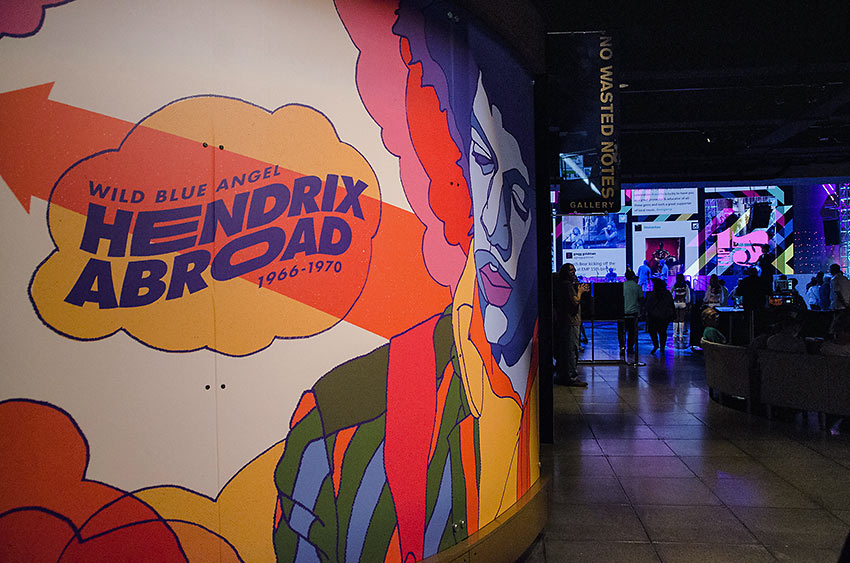 For this native Seattleite, the Emerald City's most famous export is James Marshall Hendrix. Born in 1942, Hendrix's life in Seattle was unremarkable. A second cousin of mine discovered from an attendance record that 'Jimmy' had actually been one of his students at Garfield High School – nine years after the fact. Hendrix later dropped out of school and joined the army, never looking back. A self-taught musician, the left-handed Hendrix played a restrung right-handed guitar upside down, creating a completely original sound. Discovered in New York by the former Animals' bassist, Chas Chandler, Hendrix was relocated to London, where his name was changed, the Jimi Hendrix Experience was formed, and his career blossomed. Once asked if he was from Seattle, Jimi replied, 'A thousand years ago.' None the less, he was one of us.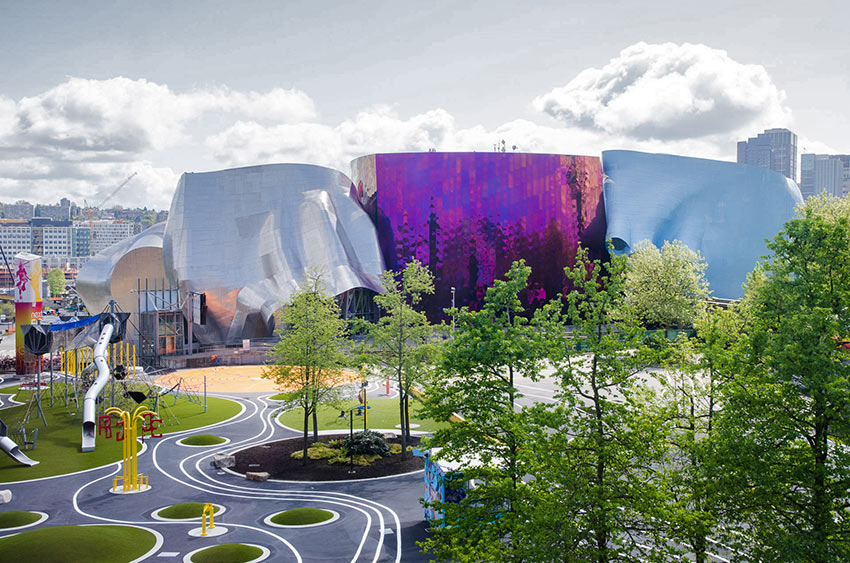 I was a wide-eyed adolescent at the time of his death in Sept of 1970, and snuck into his memorial at the Seattle Center. Eric Clapton and Mitch Mitchell were in attendance. It seemed fitting, though, when Paul Allen created a museum for Jimi at the Seattle Center almost 30 years after his death at 27. Famed architect Frank O. Gehry was commissioned to build the museum, which must be seen to be believed. Coined the Experience Music Project (now Museum of Pop Culture), the venue showcases the world's largest collection of rare artifacts, hand-written lyrics, personal instruments, and original photographs celebrating the music and history of Jimi Hendrix. I found the exhibit devoted to the early Northwest sound particularly riveting, where local legends like the Wailers and Sonics would ravage the crowd at the iconic Tacoma club, the Spanish Castle. The then unknown Jimmy would occasionally sit in (sometimes playing outside on the sidewalk) and later immortalized the club in his song, "Spanish Castle Magic."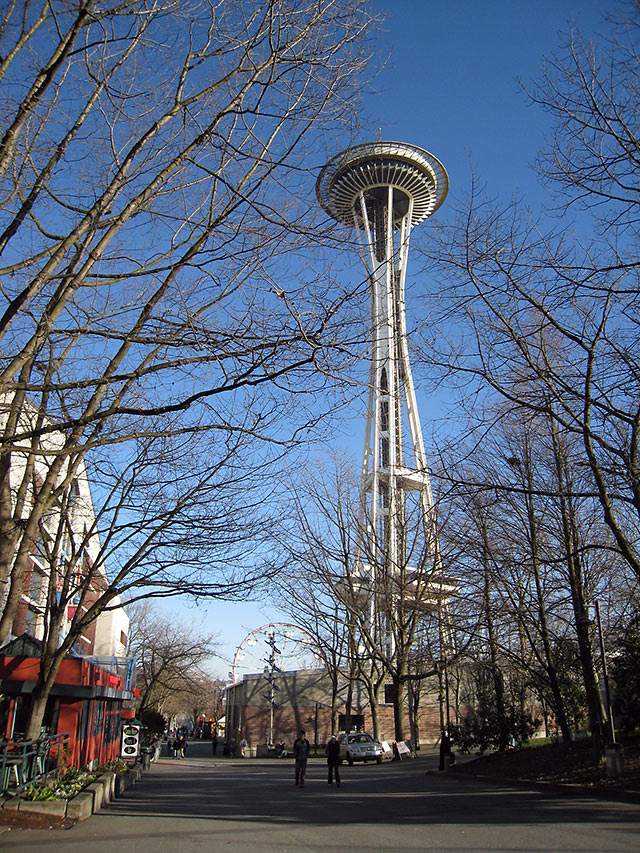 After experiencing Jimi at the Museum of Pop Culture, make sure you spend some time at the Seattle Center, site of the 1962 World's Fair. To get there, simply hop on the Monorail, located in the Westlake Mall across the street from Nordstrom, for the ten-minute journey. The ride still seems futuristic to me. Spread across 74-acres, it is one of the U.S.' greatest urban parks. The centerpiece of the city park is the iconic 520 ft., the Space Needle. Inspired by the Eiffel Tower, it too was created for a World's Fair. Avoid the pricey revolving restaurant and head to the observation deck. You will see the appeal of the Emerald City; framed by the snowcapped Olympic and Cascade Mountains, Puget Sound and Lake Washington, not to mention lakes, canals and bike trials cutting through the city proper.