This installment of Three Things About Salzburg is courtesy of  Sigrid Pichler, Austrian Tourist Office
1. Question: What are some of the "things" or activities that the people of Salzburg do for fun?
Answer:
Salzburg is a very social and lively city. Locals enjoy to be part of what Salzburg is famous and loved for – they stroll through the inner city, meet with friends in one of the many coffeehouses for some coffee and cake, do their grocery shopping on the farmers' markets and definitely partake in many of the city's cultural offerings from concerts in the Mirabell Palace or on the Hohensalzburg Fortress to the renowned Salzburg Festival in the summer. Salzburg is also a great place to be for an active person. In the evenings and on weekends, you see friends and families biking along the Salzach River (which runs through the city center) or going for walks and hikes in the nearby hills and mountains, some of the best ski resorts of the region are also very close, maybe a 30 min drive away. And not to forget about all the culinary offerings the city has, from award winning top restaurants to local inns and beergardens, the people of Salzburg love to go out – and sport their traditional garb – Dirndl (dresses) for the ladies, and Lederhosen for the gentlemen! (Check out all the great biking options in and around the city – also for visitors.)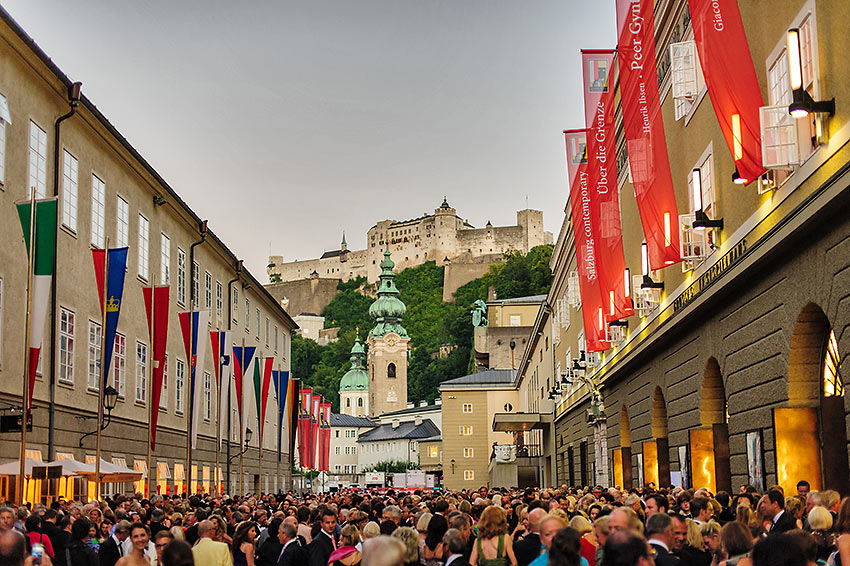 2.  Question: What's one thing the public probably does NOT know about Salzburg?
Answer:
Hmmm… it's definitely NOT the Sound of Music or Mozart. There are a few things that I have found surprise people: Salzburg has never been part of the Austro-Hungarian Empire (although geographically located in it) – it was an independent Archbishopry (hence ruled by the Catholic Church) and became part of Austria only 200 years ago. It still has the nickname "Rome of the North" – check it out, it's pretty interesting.
Whereas Austria's wines have gained recognition in the US, notably the Gruener Veltliner (the Groone, or GrueVe), it is lesser known that Austria, and in particular Salzburg, have a very long (beer) brewing tradition. The first breweries in Salzburg were established by the end of the 14th century, and some of them are still brewing beer today, most notably the Stiegl Brewery!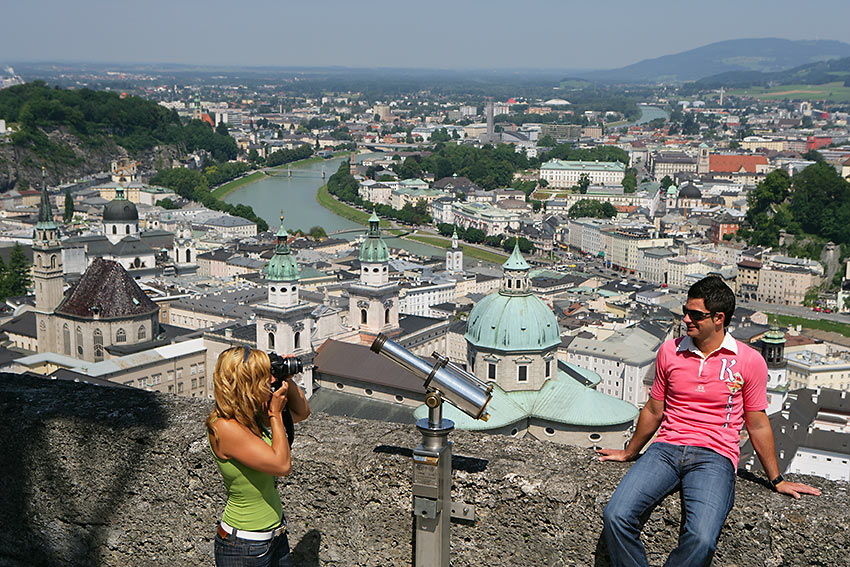 3. Share some aspect of what Salzburg has contributed to the world.
Answer:
W.A. Mozart and his oeuvre, The Sound of Music in all its incarnations, the Salzburg Festival and its many celebrities, and any combination thereof.