Part 1 Recap:  Tanel Toom directed the brilliant "Truth And Justice," Estonia's entry for the Best International Feature Film Oscar. Shot for under three million dollars, Rein Kotov's cinematography gave a mega-million dollar look to the film. The story, which sprawls over decades, is about one man's obsessive ambition and the impact on the people caught in that orbit and is slightly reminiscent of the Hatfields and McCoys famous feud. According to Tanel, his film is the most watched one in Estonia. The highly professional ensemble consists of Priit Loog, in the lead role of Andres, Maiken Schmidt as his first wife Krõõt, Ester Kuntu as his second wife Mari, and Priit Võigemast as his hostile neighbor, Pearu. The supporting cast is excellent with an especially notable performance by Simeoni Sundja as Juss. Tanel sat down with your reporter for an exclusive interview and the following Part 2 has been edited for content and continuity.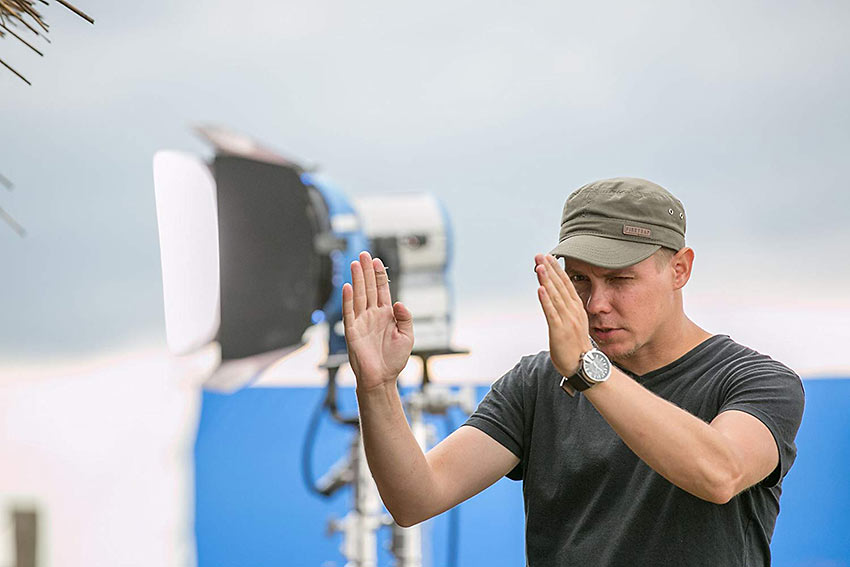 How did you prepare to shoot Truth and Justice?
Tanel:  Before shooting the film, I came to America for three months to take workshops as a teacher trainee at Ivana Chubbuck Studio. Her method is called the Chubbuck Technique and is loosely based on the Stanislavsky method. I learned a lot from her, ranging from casting in film, to auditioning, and how to prep for that. Her book, "The Power of the Actor," goes deeply into acting.  Some directors say that taking acting classes helps you understand how to play a character objective and makes you a better director with actors.
The sub-text, especially in the characterization of Andres, is subtly apparent which gives us a glimpse into his motivations. Did you study psychology?
Tanel:  I've always said that I think the work of a psychologist is very close to the work of a director because the director has to understand the psychology of the character.  Then, you have to help the actor get to certain points of the character's emotional state.  I haven't studied psychology, but I've studied acting and have directed a lot of actors.  The first time I came here was in 2007 for a workshop with Judith Weston who wrote the book "Directing Actors." The workshop concentrated on directing actors and acting for directors.  To experience acting for myself, I also took workshops in London so that I could really understand what I'm asking from an actor.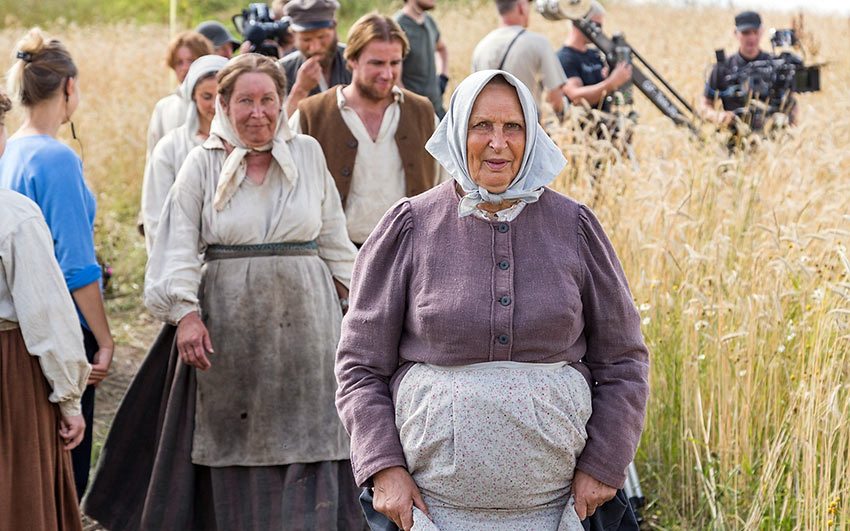 Why is it so important to understand how to work with actors?
Tanel:  Being a director, you have to be interested in human beings. For me, I want to fall in love with my actors.  I need to trust them and they need to trust me as well.  So, it's very important to spend as much time with them before the shoot so that we bond with each other.  My job is to make them shine and if they are not good on the screen, then it is my fault.  Being an actor is a very fragile occupation and I really appreciate what they are doing.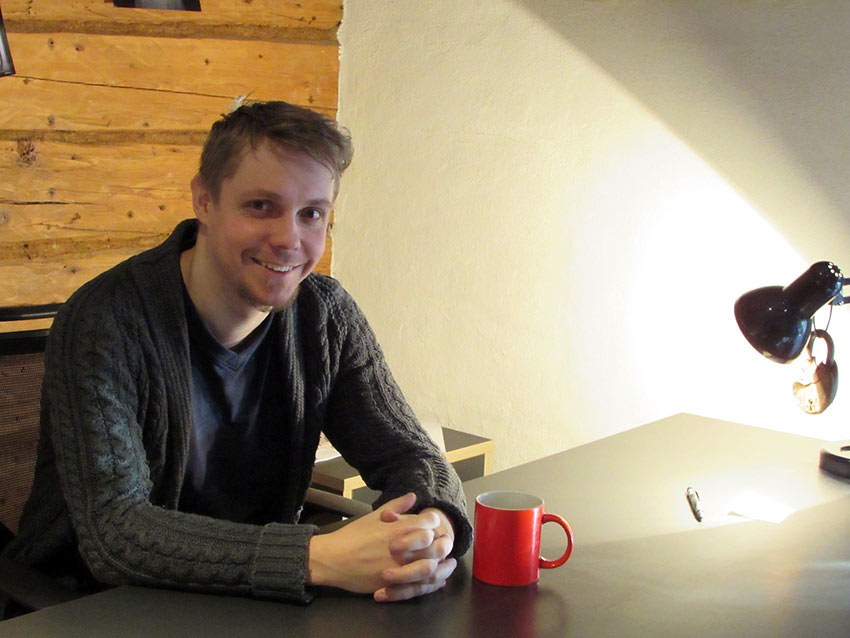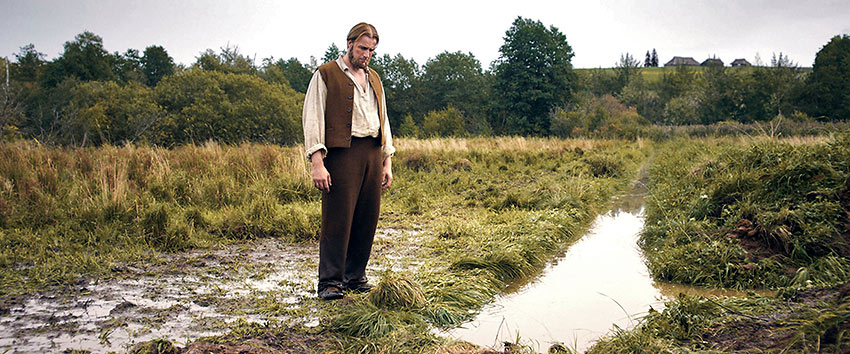 The actors in "Truth and Justice" each have a strong sub-text, which you don't always see in other characterizations.  What are your thoughts?
Tanel:  The text is the least important – it's what's behind it that tells you what is actually going on in a scene.  What's underneath or what the character is doing while delivering the text – that's where the real meaning comes out.  If the actors are not good or the acting doesn't work, then nothing works.
Did making short films early in your career inform the narrative feature film?
Tanel:  I used short films to prepare me for full-length films. The reason it's taken a while for me to make my first narrative film, is because I was very careful in choosing my first project.
What are some of the films and/or directors you admired growing up?
Tanel: Because I was so young, I don't remember the names of the directors. I do remember the "Tarzan" television series and "King Kong." The reception was really bad, so my sister and I had to take turns holding the antenna.  When it was her turn to hold the antenna, I would describe what was happening on the screen. I also loved everything where there were sharks, like "Jaws." Just give me a movie where there's a shark, and I will love it.  (Laughter) I also liked watching horror films like "Friday The 13th." I loved watching movies because in my childhood there wasn't the Internet. It was like some magic elves from America were doing those things that we saw on the screen, but I couldn't imagine that some day I would be doing the same thing.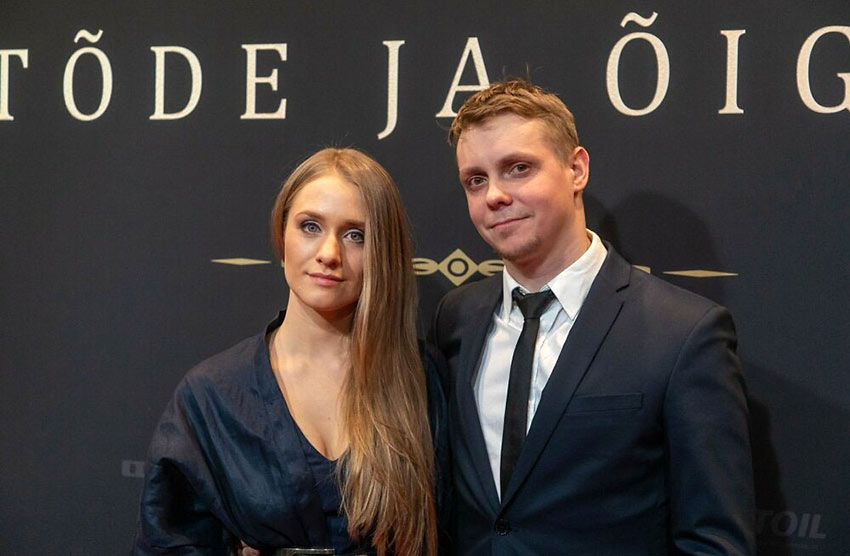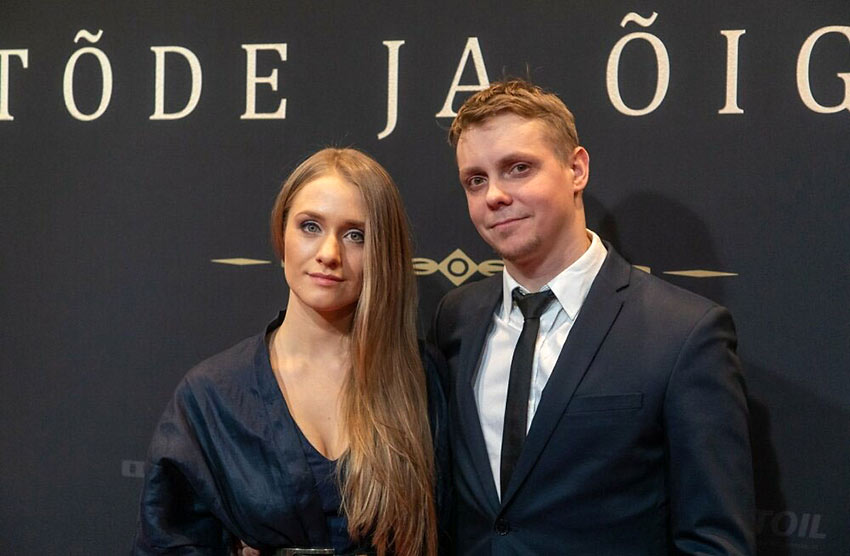 Was anyone in your family in the creative arts?
Tanel: The answer is no. My dad is a captain on a cargo ship and my mom is a cook – nothing to do with film or culture. When I was younger, I liked to draw and I drew comic strips.  I loved telling stories, so I was already telling stories with images. In class, we had to perform a play and I was always the one who wrote the play because I knew how it had to be done. I didn't know that it was something like directing.
Would you say you had a happy childhood – enough money?
Tanel:  In the Soviet Union there's never enough money for everything, but I'm very blessed to have such great parents. Although my parents were not in the creative arts, but thanks to them, I was brave enough to study something that I really felt that I could love. My mom is a very good cook and she really loves cooking. My dad really loves the sea and he's a very good captain. Eighteen or nineteen are a very fragile ages when, after graduating high school, you are choosing what you are going to do next. Very often you are not listening to your heart, but thinking too much with your head, like what would be useful, what will bring money, or satisfaction. Researchers say that 80% of people work at something they don't love or enjoy. I'm really happy and thankful that I found something that I genuinely love. Some people are even paying money for me to do this job. (Laughs)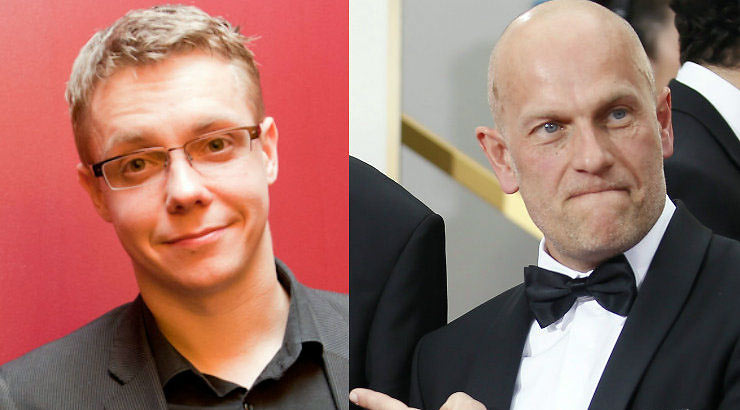 Are you working on a project now?
Tanel: It's a sci-fi thriller, which is now in pre-production. It's completely different from Truth and Justice. It has four characters and takes place in a post apocalyptic world in the middle of an ocean in a rusty tower.
I look forward to what I know will be another excellent piece of work.
Tanel: Thank you so much. I really enjoyed this.
TRUTH AND JUSTICE
An ALLFILM Production
Director/Writer:  Tanel Toom
Producer:  Ivo Felt
Cinematographer: Rein Kotov
Editor: Tambet Tsuja
Production Designer:  Jaagup Roomet
Sound Designer:  Matis Rei
Composer: Mihkel Zilmer
Genre:  Drama
Language:  Estonian with sub-titles
Running Time:  149 minutes