What Is It?
How many clues will you need to guess this. Let me know.
1. It is expensive.
2. It is illegal to purchase in most cities in America.
3. Sometimes cow dung is used as one of the ingredients.
4. It is amazingly beautiful.
5. It comes in many colors.
6. It comes in different sizes.
7. The only way you can enjoy it is to share it out in public. In fact, It can be seen miles away.
8. It has been around for centuries.
9. It is hot.
10. It is dangerous. Many lives and limbs have been lost because of it.
11. Its is a Chinese invention.
12. Too much of it will pollute the atmosphere.
13. It is consumed only once … In other words, it is thrown away when you use it. Not only that, you liter your neighbor's house.
14. It is popularly used a few times a year to celebrate a joyous occasion.
15. It is used almost daily by amusement parks.
16. It is loud. In fact, it ends with a bang!
17. Lovers imagine it when romance is in the air.
18. This is silly but the main reason you purchase it is to have the thrilling pleasure of initiating the dangerous chemical reaction; but after that, everyone else will enjoy the sight equally.
If you guessed FIREWORKS, you are correct. Belated 4th of July to you America!
"Laughter is the fireworks of the soul."
— Josh Billings
TGIF people!
Wine Taste Test
Shared by Mike of New York City


How to Get Rid of Nagging Wife
Sent by Don of Kelowna, B.C.
Well, it ain't exactly legal but you might get away with it. Short and funny.

How the Pyramids Were Built
Sent by Don of Kelowna, B.C.
Graham Hancock admits he doesn't know how the pyramids were built. But there's more to that honest answer than you think.

Car Crashes By Amateurs
Sent by Rodney of Manitoba, B.C.
According to Rodney, amateurs can drive their personal cars on the Nurburgring race track in Germany. This isn't the exact video he sent but it's pretty close. If you like car crashes, this is for you. If you have the money, why not crash your car for fun, right?
Don's Puns
From Don's collection of puns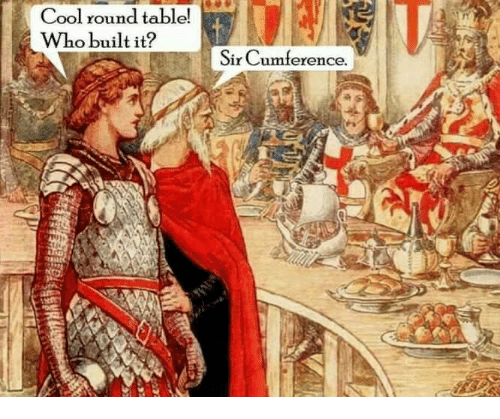 Parting Shot
Thanks to Tom of Pasadena, CA who shared this photo