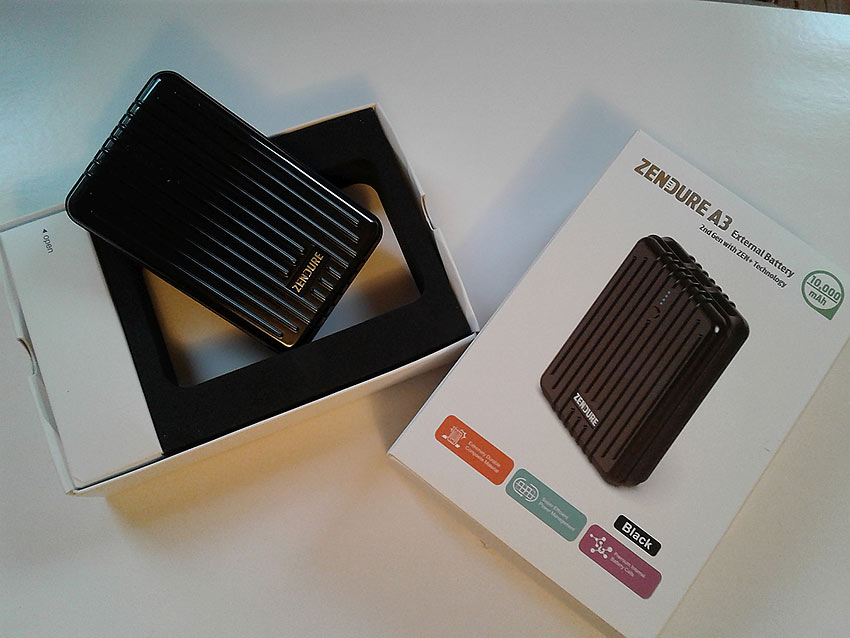 Zendure A3 Portable Charger, the #1 rated power bank three years in a row, is one of the most durable and stylish external batteries available. It's also one of the smallest and lightest power banks with 10000mAh capacity and charge-through capability. It automatically turns on, detects a compatible device and determines the best charging power to deliver at maximum speed (up to 2.1A). Then, it automatically stops charging when it is done. In addition, it's rated to hold 95% of its charge for six months when unplugged.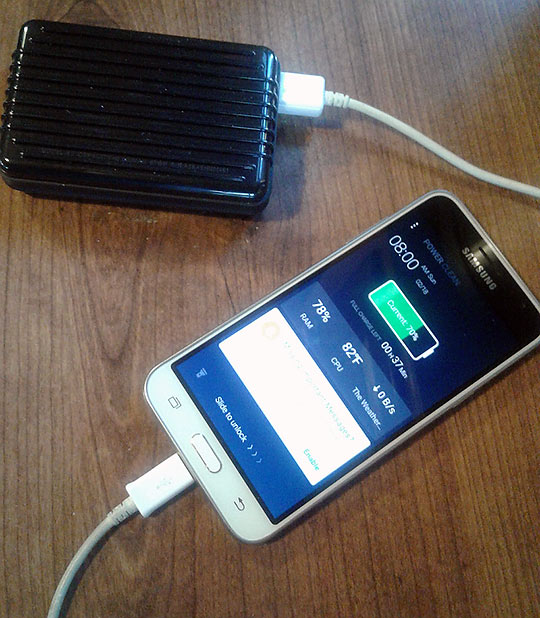 PROS:
The Zendure A3 Portable Charger is the TECH Advisor Winner 2014-2017.
The A3 is one of the most compact and lightweight external batteries for its capacity.
It's about the size of a deck of cards, and stylish with a solid weight and feel.
The A3 can charge two devices at once, even while charging itself.
Unused, it will hold its charge for more than six months.
CONS:
Zendure A3 Portable Charger does not include an Apple Lightning Cable.
It took 2 hrs to recharge my smartphone, but I only got three and a half charges with a fully charged, four "dot" A3.
It took six hours to recharge my A3 on an outlet, but I got only a half charge in that time through my computer.
It will charge my phone, kindle, tablet and camera, but I think my laptop is too much to ask of it.
Anecdotal:  I was using an app on my phone as a GPS to navigate around New York City when my phone battery died. About an hour later, my cheap "lipstick" portable charger ran out of juice before a full recharge, and my phone died a second time. Lost downtown, I missed my connection. I swore I'd never get stuck like that again. The Zendure A3 Portable Charger would have gotten me safely to my destination and let me make calls, too. Then, during recent storm-related power failures the Zendure A3 kept my phone charged and working during the emergency. Now I don't feel safe without it.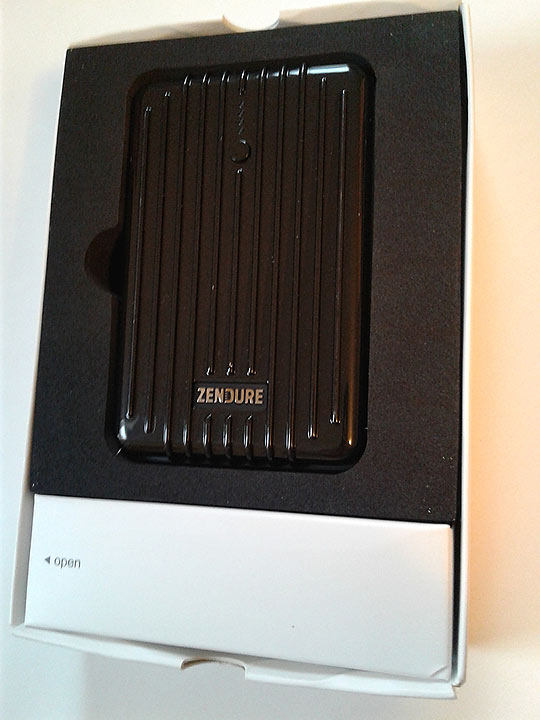 Final Evaluation: The Zendure A3 Portable Charger is small enough to fit in your pocket and charge your cell phone on the go. It's more reliable then cheap "lipstick" chargers, and has more power that "holds" longer. At $37.95, the A3 is towards the high end in price comparisons, but has some of the features of more expensive chargers, and a visible (car driving over it video) durability. And it can charge two devices at once. Use it for any handheld device that can be recharged with the (supplied) rugged, metallic-looking USB cable, but maybe not your laptop. Fortunately, its strength and compact size make it one of an arsenal of tools you'll want on hand to keep your hand-held electronics running in any emergency, and especially when traveling.
Zendure A3 Portable Charger on Amazon
DISCLAIMER: This Zendure A3 was one of the products Richard Frisbie sometimes receives at no cost for review. Nevertheless, every effort was made to present an unbiased, objective and fair assessment of the capabilities and value.  Richard does not receive any revenue from manufacturers or a retailer of products reviewed, nor is he paid for this review.
Was this review helpful? Please rate it in the comment section below.