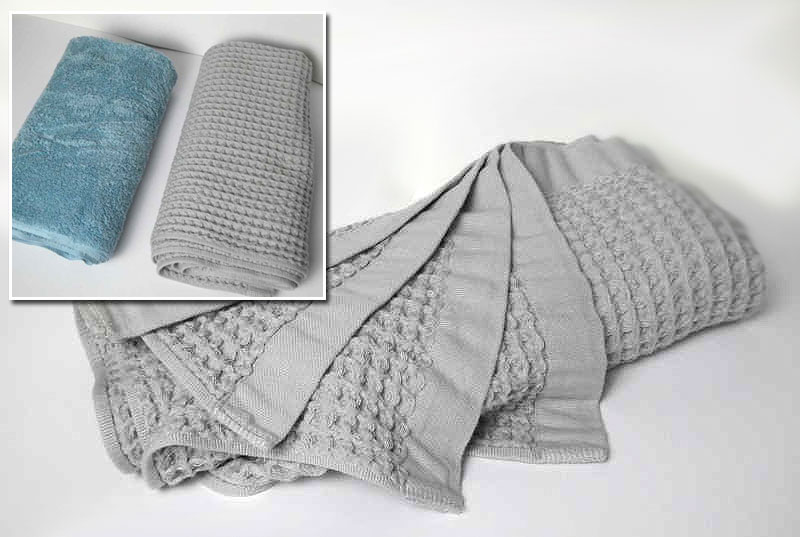 If you follow this column you know that I have reviewed MP Magic Socks and I'm still wearing them!) in the past, so reviewing MP Magic Towels just seemed like a natural for me. And while they are made by the same company, a company I now have a trusting relationship with, I don't know if the towels have the same odor neutralizing properties as the 5-day Magic Sock. Who would even want to find out? (Umm, maybe me . . . ?) More importantly, these are magic in the way they are woven and the top-quality Egyptian cotton used. Not being stinky when I dry my face is simply a bonus.
See how dry my MP Magic Towel left me . . .
I couldn't resist that – sorry. When I saw that picture on the MP Magic Towel website I had to ask myself exactly what are they selling here? Further reading clearly showed off their magnificent towels, but for a brief moment . . .

Anyway, I decided the picture was to show how these super absorbent towels are designed to wick away the most moisture and be big enough to reach all the places you don't want to leave damp. The unique waffle weave also permits faster drying. No more damp towels to greet your morning shower! MP Magic Towels dry so quickly you can use them twice a day and still feel dry. And, at 31" by 59", they are soft, absorbent, and cuddly enough to make a great blanket for babies and toddlers.

I'm a guy. I know nothing about the quality of cotton. I bought conventional Pima Cotton towels because I like the heavy weight and feel of them even if they take forever to dry and are sometimes scratchy. MP Magic Towels are nothing like that! They are nearly as bulky as my own, bigger in size, but lighter, weighing only about 18 ounces. The waffle weave and the highest quality Egyptian cotton make them an incredibly light, soft, and absorbent water-magnet. Only Giza 86, the top 10% of the finest Egyptian hand-picked, long-staple cotton is used to make these MP Magic Towels. The quality shows. These towels are beautiful!

I was swimming when the MP Magic Towel arrived, so I put it to good use immediately. I couldn't believe how soft and absorbent it was. The next morning it was dry and smelled nice when I used it after my shower. And the morning after as well.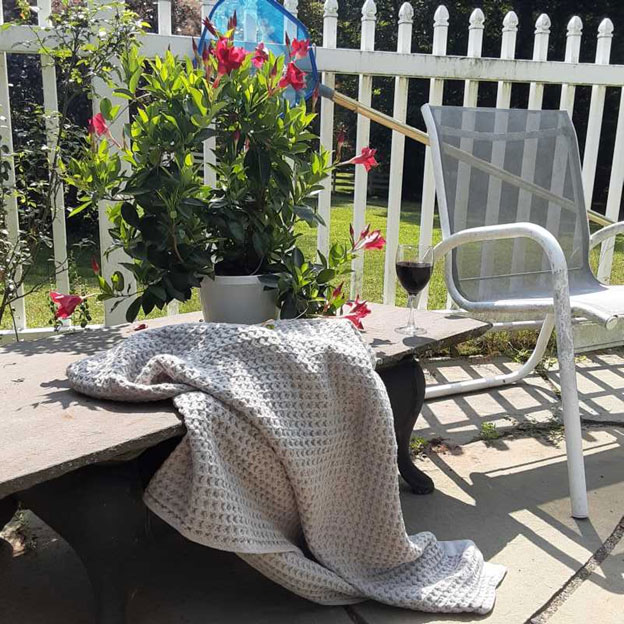 Then it was time for the real test – I threw it in the laundry. I probably should have read the washing instructions, but I feel that if a garment is sensitive or picky about a normal wash and dry, I don't want it. Since then, I've washed and dried the MP Magic Towel several more times with no apparent change in shape, color, or condition. It looks and feels as soft and absorbent as the day I got it.

Well, you've read all the Pros above. Here are the cons.

MP Magic towels:
• Only come in grey.
• Can't be hung on a hook or nob without leaving an "ugly bump" impression in the towel.
• Cost $27-$37 each depending upon how many purchased.
• Are part of a crowdsourced Kickstarter campaign. (Since all previous Kickstarter campaigns for the company were successful, this could also be a Pro.)

And while it is not their fault, shipping times from Asia fluctuate widely during this pandemic. So, even though they promise "fast delivery", order these sooner rather than later to insure they will be here by the Holidays.
That being said, when you are really looking for top-quality Egyptian cotton towels, look to MP Magic Towels to transform your bath into a luxury spa experience.

DISCLAIMER: The author sometimes receives products and/or services at no cost for review, with the understanding that he will mention things he does not like about the products as well as the things he does like. Every effort is made to present an unbiased, objective, and fair assessment of their capabilities and value. He does not get paid or receive any revenue from manufacturers or retailers of products reviewed, nor is he paid for this review.
Was this review helpful? Please rate it in the comment section below.